Making a gift list for oneself can be almost as hard as thinking of gifts for others!
For that reason, I´ve compiled a list of different gifts that you could request from your significant other or from family members who ask what you want. Conversely, you could actually use it as a gift guide for others in midlife.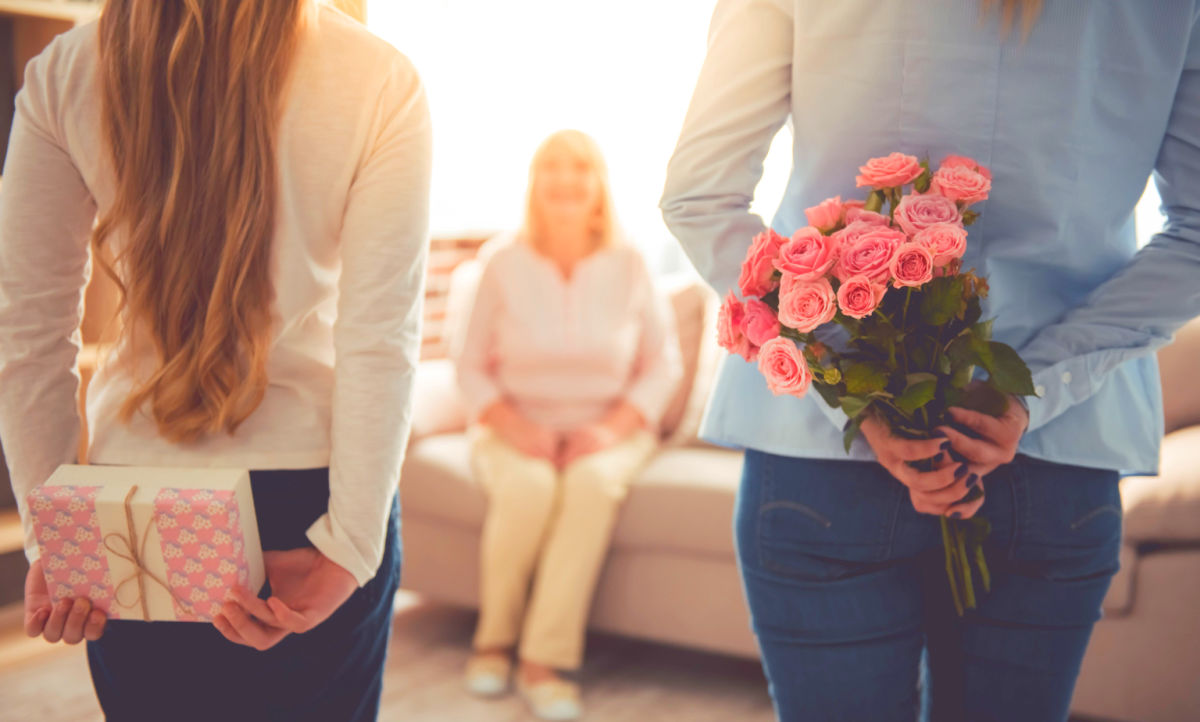 I have stated why I recommend each of these items. That I like them does not mean you or your loved one will, but that´s why I always include the gift receipt when I surprise someone with a gift of my choice. Call me practical.
And if I´m really in a pickle, I will definitely purchase a gift card to the recipient´s favorite store, because I also know there is joy in picking out a little something for oneself, guilt-free!
That said, I hope you enjoy perusing these and maybe one of them will fit the bill or spark inspiration.
Table of Contents
Wellness & Stress-relief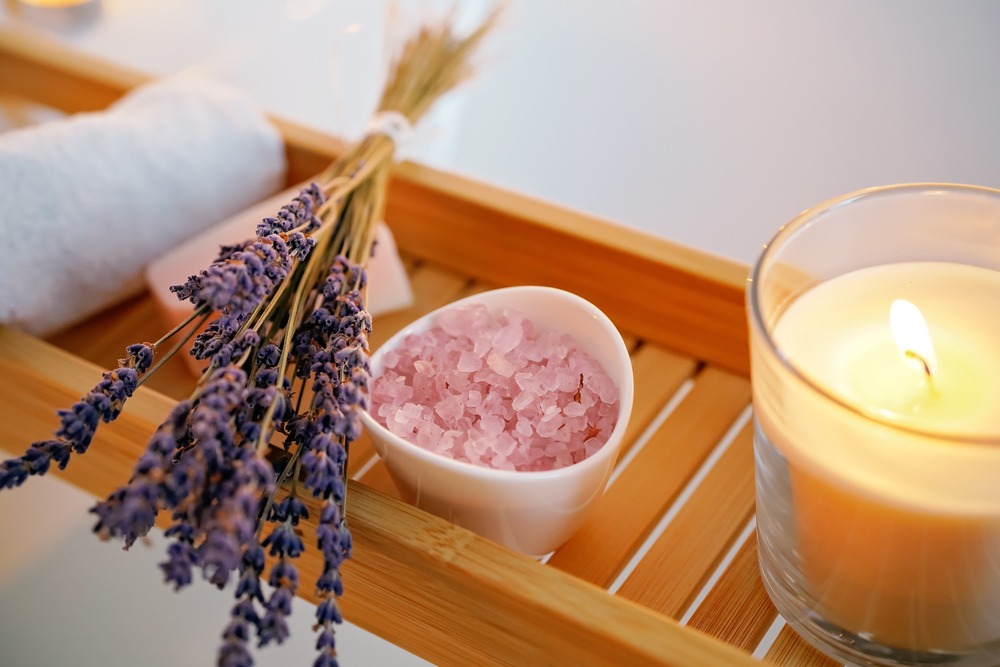 MyLumina Purification Sage Candle – This is a small business launched by young Latinos and I´ve been purchasing their candles for a couple of years now.
This scent in particular is my go-to. Fortunately, they now have it in a larger size. I like that it smells clean and fresh and a little citrusy. Extremely calming. I love the packaging for gift-giving.
NodPod weighted eye mask – I´ve been using this eye mask for a few years now, and have replaced it a couple of times only because I wanted new colors.
I personally don´t tie it around my head but let it rest on my eyes no matter whether I´m sleeping on my side or on my back. It helps me not only block out the light, but the weight of the mask also makes it easier to relax.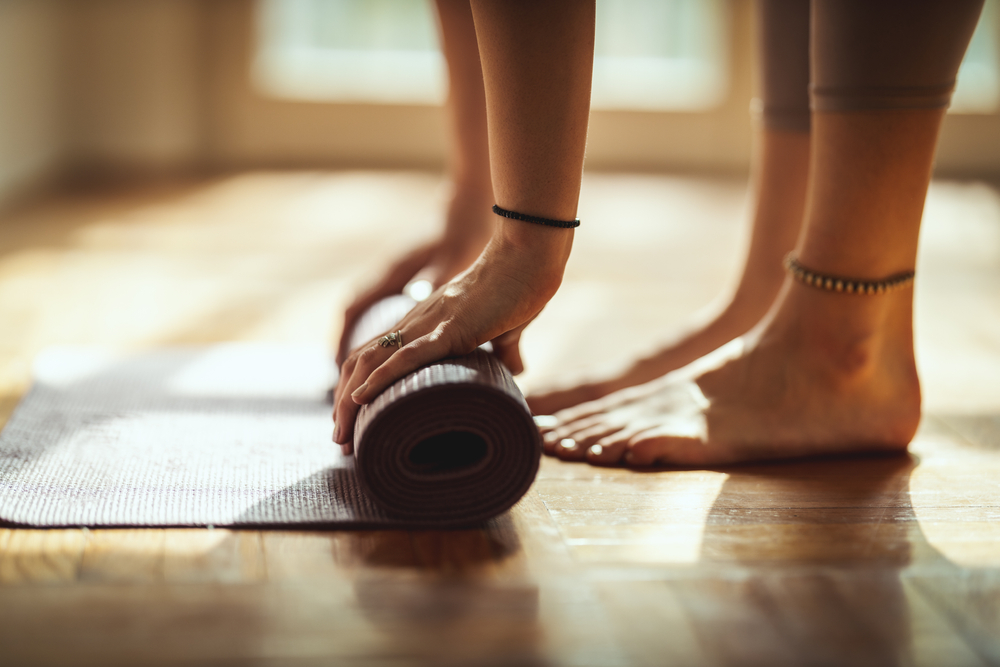 Yoga Design Lab Travel mat – I own a variety of mats but this has been my go-to travel mat for at least six or seven years. It folds small and is pretty light.
It has traveled with me to different cities and countries, helping me stay committed to my yoga practice, whether I'm in a hotel room, an Airbnb or someone's home for the holidays.
5-minute journal – Although at one point I thought it would be smart to transition to the electronic version of this journal, the truth is that there is something about putting pen to paper that just doesn't happen when typing with my thumbs.
This journal literally helps one jot down a gratitude list and thoughts for the day in a total of 5 minutes.
Hydro Flask 32 oz. Lightweight Trail Series Water Bottle – This has to be the best water bottle I've ever owned. My 21-year-old active daughter convinced me to get it and it also travels with me everywhere. I live in Florida, so I need to stay hydrated when I'm out walking, running, or on my paddleboard.
I've dropped it a few times and it has no dents. I personally like the wide neck but they also have a narrow neck bottle if you prefer that.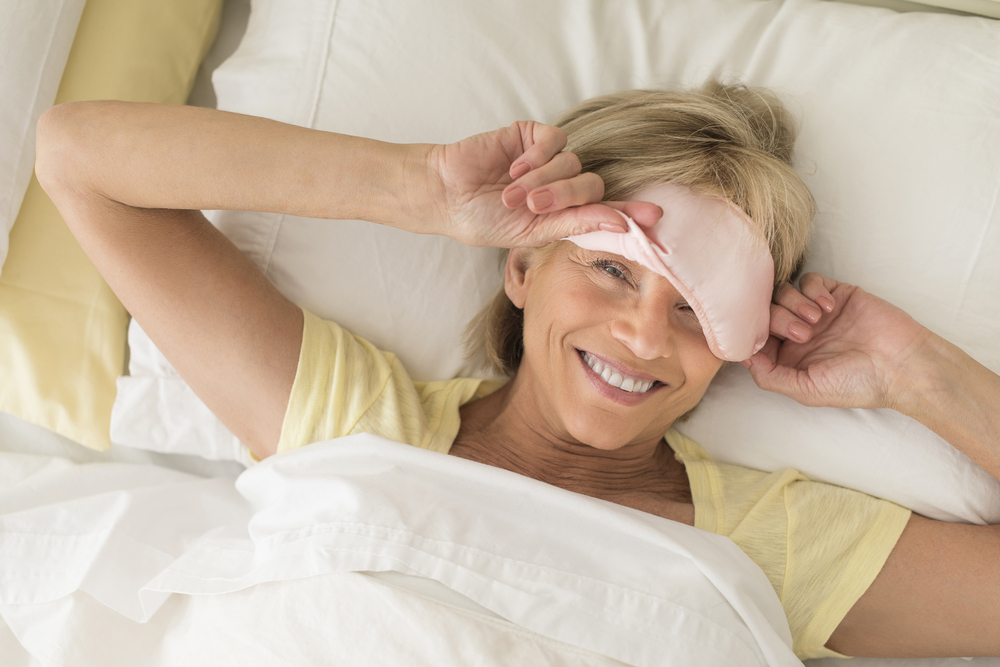 BUFFBEE White Noise Sound Machine for Sleeping – I am going to be quite frank and confess that I personally prefer no noise for sleeping. But, here's why I'm recommending this. A couple of years ago, we received it as a gift, and my husband swears he has slept better since that (fateful for me) day.
If my husband can get a good night's sleep thanks to this gadget (he is a really light sleeper and can't wear earplugs), then it gets two thumbs up.
Loop Quiet Ear Plugs for Noise Reduction – Even before my husband got the device above, I already slept with earplugs. Now they are even more of a must for me.
Since I've worked from home my entire life, I've always worn earplugs to write or to sleep (because I'd stay up late to meet a deadline and then sleep during the day). These are comfy, effective, and cute.
Menopause symptom relief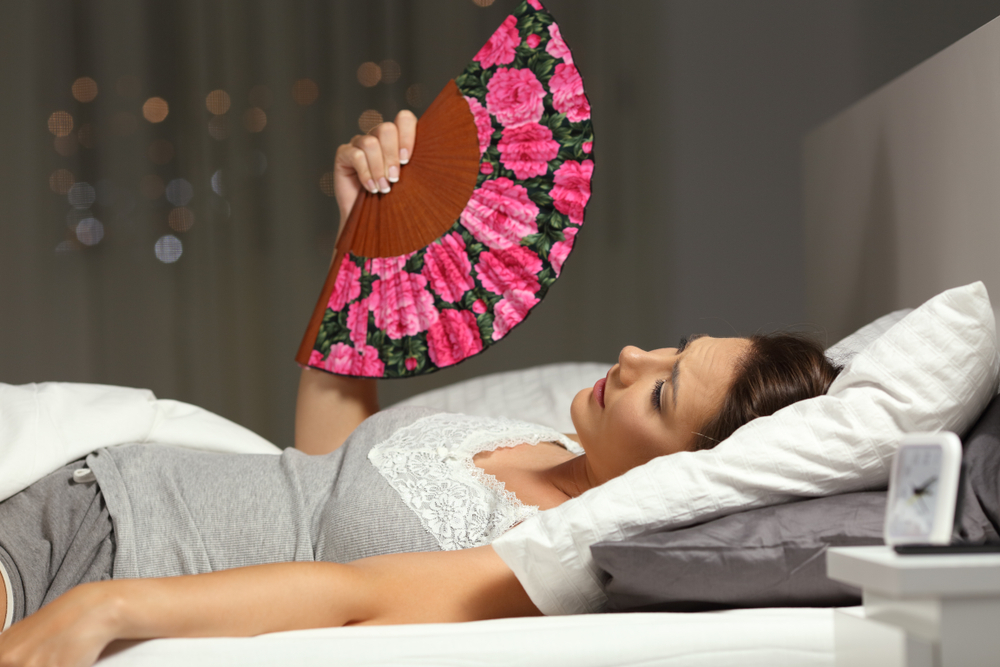 Embr Wave 2 Thermal Wristband – I own an older iteration of this device, and it is a stylish way to keep hot flashes at bay. Being post-menopausal now I have fewer of those, so I don't wear it as often now. The great thing about the device is that it also works in reverse – to warm you up when you're cold. I have Raynaud's syndrome, so this is great when the temperatures drop. It looks like a fancy watch, but delivers unexpected relief.
Nano-Ice Cooling Necklace + Scarf – This is more of an at-home kind of relief for hot flashes, and can also be used when the temperatures soar and you're outdoors too long. I like that it's a little different from other things I've used to find relief from hot flashes.
Cool Care Technologies Cooling Pad for Bed – If you're familiar with the feeling of drenching the sheets while you sleep, this is for you. The advantage is that you can have it only on your side. My husband does not have hot flashes, so he appreciates it when I keep the solution to myself, literally.
LuxClub 6 PC Sheet Set Sheets Deep Pockets – Everyone in the family has these! I initially bought two sets for our King-sized bed, and then both my kids wanted them too. They are soft, comfy, wicking, and also affordable.
Skincare and beauty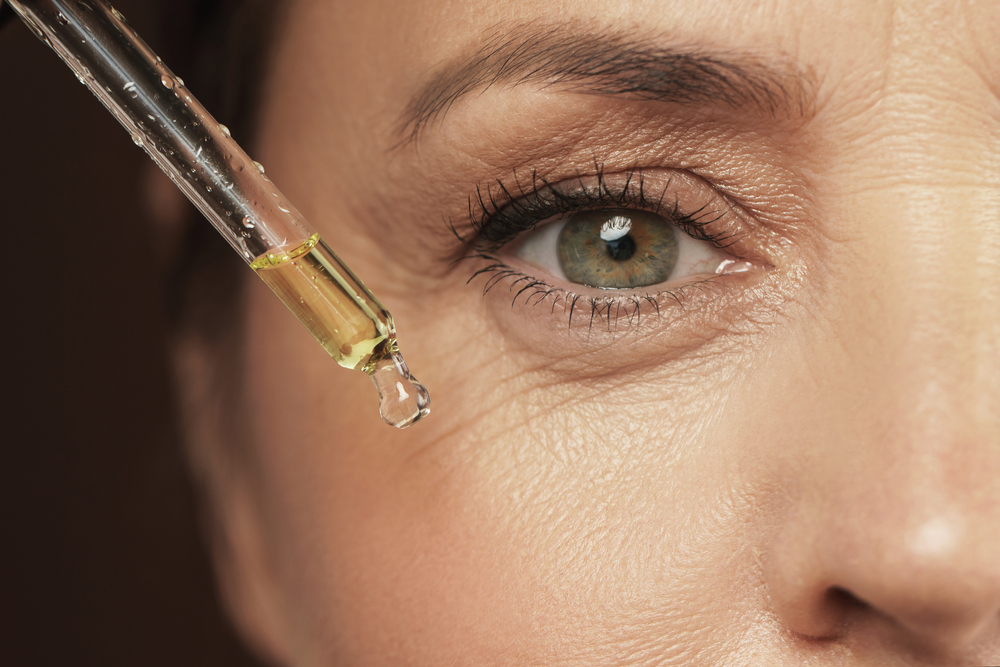 NuFACE Legacy Trinity – I wrote a piece about this beauty device earlier this year. It's a small gadget that delivers microcurrent to the neck area and the face. The Trinity has different attachments, like one for the lips and eye contour and then a red light attachment.
If used regularly it does seem to improve skin texture and, if nothing else, it helps the delivery of skin products applied after the treatment.
Nebulyft N1 MultiPolar Micro-RF Facial device – I also reviewed this device earlier this year. It works in a slightly different way than the NuFace. This is a radiofrequency device that helps tighten the skin. I use both this one and the one above mainly on my neck.
Tata Harper Water-Lock Moisturizer – I love not only the moisturizer itself but also the delivery of the product. There is a pod inside the jar, that you puncture the first time you use it, and then you pump out the product so it is always fresh and not contaminated by your fingers. I love Tata Harper products and this one is at the lower price point plus I'm in love with it.
Super Goop Unseen Sunscreen – I use sunscreen every single day. What I ended up loving the most after two years of using Super Goop Unseen Sunscreen is that it doubles as a primer. So I quit using the primer I had before and this is how I start my makeup routine every day. If not, I still apply the sunscreen and stop at that.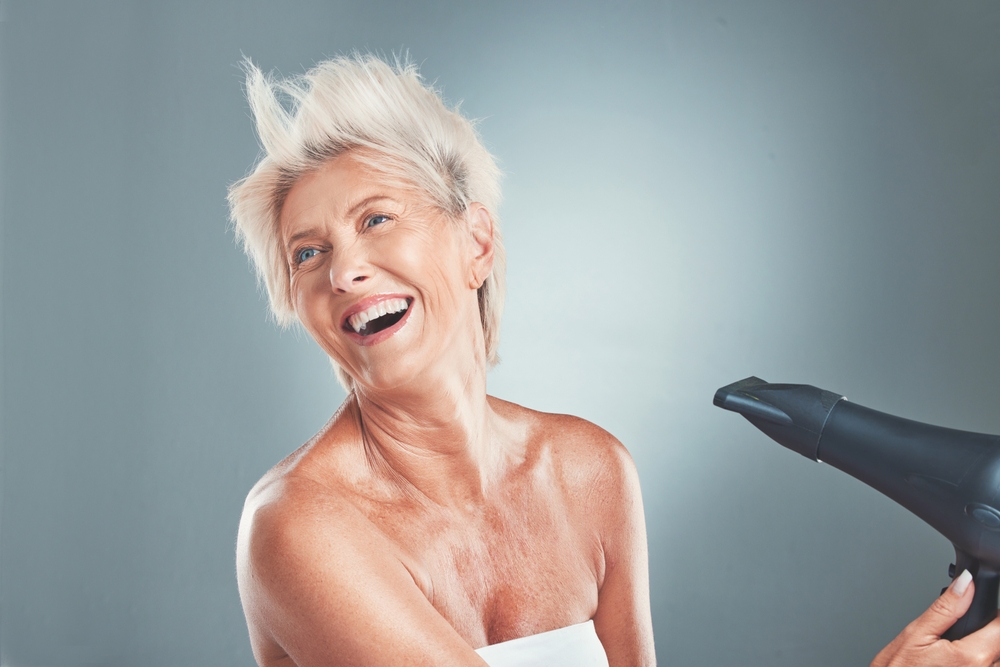 Josie Maran 100% Pure Argan Oil – I especially love this at night, over any other skincare I used (usually a retinoid, azelaic acid, and a moisturizer). I have this oil on auto-refill and I can't be happier. I use the lighter one in summer and the original one in winter. It does not make me break out and just feels like I added an extra layer of protection to my skin.
Olaplex No 6 Bond Smoother – I like all of the Olaplex products, but if I were stranded on a desert island and could only pick one of their products it would be Number 6, the Bond Smoother. I personally apply it after I wash my hair and also dab it on as needed if I feel my hair is dry.
Hair Biology Silver Shampoo & Conditioner – I haven't yet fully embraced my own hair color, and I do balayage, a technique that involves painting highlights in a way that allows for a much more natural look as it grows out.
My gray hair also shows, and so this combo of shampoo and conditioner helps me eliminate brassiness. I've been using it for over two years now.
Fashion and style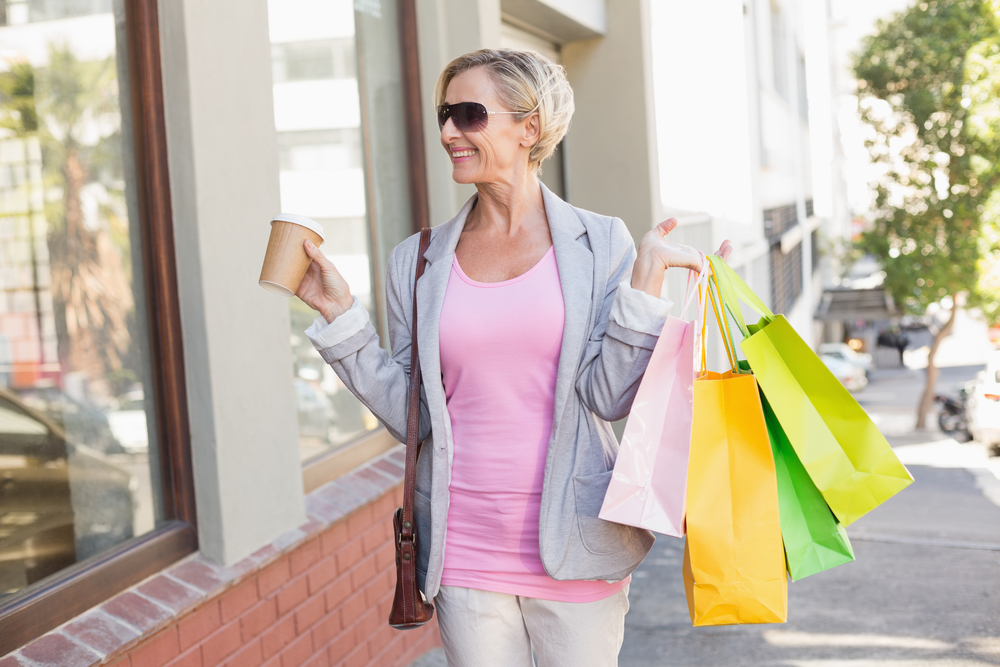 FitFlop Women's Rally Sneakers – I'm recommending these to any woman with problem feet or with bunions. I have both! They are super comfortable and stylish and I own them in white and black and white. They size a little large, so I would purchase the size of your regular shoes and not the size you'd buy for a sneaker (I size up in sneakers).
Birkenstock Women's Mayari sandals – I also love these (remember I live in Florida so I can potentially wear them year-round). The arch support is great and once again I chose this design because it kind of hides my bunions a tiny bit. They are super comfortable and can be worn anywhere. I even use them as house slippers when I want to really rest my feet.
SPANX Women's Faux Leather Leggings – I know you're going to gasp at the price. Do know that once a year Spanx has a sale on their own website coinciding with Black Friday. Don't miss out! I have not regretted purchasing these leggings and variations of them.
I dress them up and down and they are just super comfy and also hug the body just so. I own quite a few Spanx pants and shorts and the wonderful thing is they are great about returns if you just aren't 100% happy.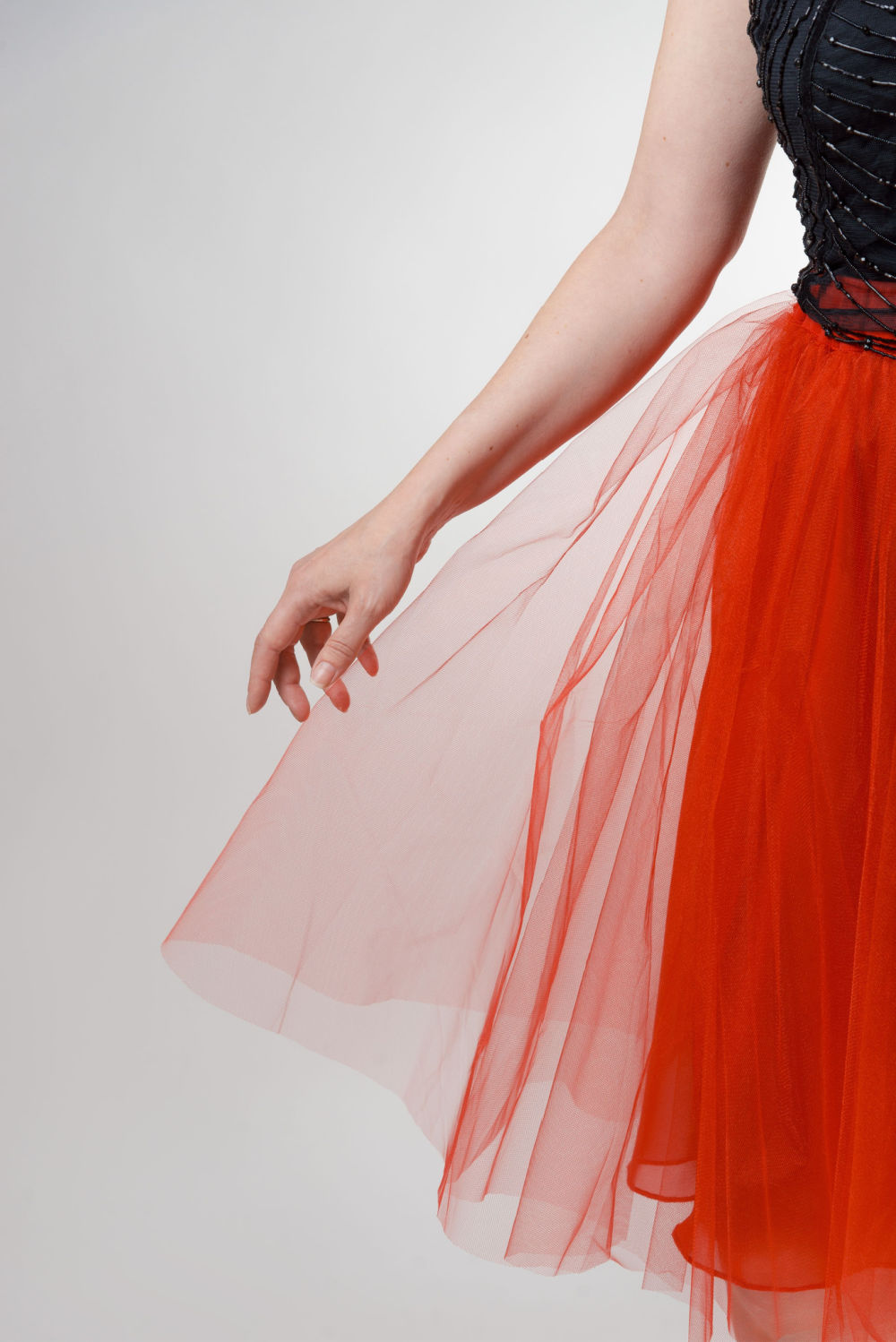 CHICWISH Women's Timeless Favorite Chiffon skirt – This skirt is not only stunning but affordable. I feel it is a great piece of clothing for the holidays but also for say, Valentine's day.
It looks really good with a black top, heels, and a black vegan leather jacket. Bonus points for the fact that if you are at all into posting pictures on social media, it photographs beautifully.
prAna Women's Leonora Capri – I own these in three different colors. I am quite sure I purchased them in 2018 or so, and I wear them for everything: ss joggers, to travel, hang out at home and also to work out. I love that they are wicking and lightweight. If this particular model is unavailable in your size, any other Prana pants will do the trick too.
Tech gadgets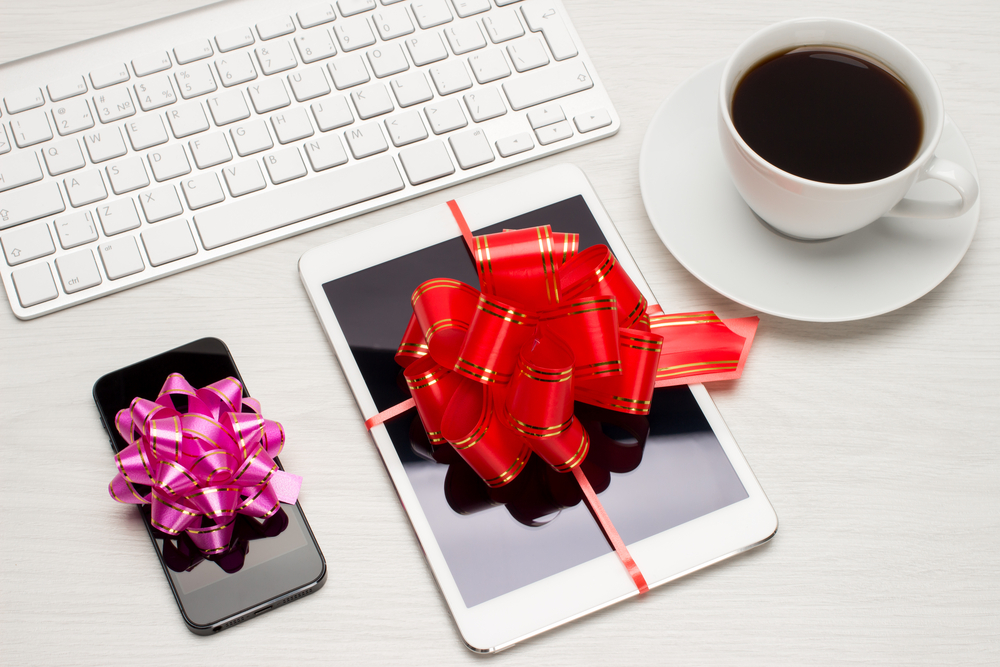 Apple watch SE – Huge disclaimer that I don't actually own this watch. The only reason is that I make a living online, writing, posting on social media, and all the rest of it. The last thing I personally need is one more gadget to disconnect from.
That said, my sister, my dad and one of my best friends owns this particular model of the Apple watch and they can't be happier. My 84-year-old father is so happy that he can text me from his phone and also count his steps. It also won't break the bank as higher-end Apple watches can.
OMRON Max Power Relief TENS Unit Muscle Stimulator – I've been recovering from a complex shoulder injury for a year and this device which I purchased on Amazon has helped a lot with pain management. While it will not address the source of the pain, which I take care of with extracorporeal shockwave therapy at the chiropractor, it has definitely contributed to helping with the pain.
HeartGuide Smart Watch Blood Pressure Monitor – Disclaimer: I received this device from the brand. It is an extremely handy device for anyone who needs to monitor their blood pressure regularly like my dad does. You wear it on your wrist and I doubt there is anything more practical than that!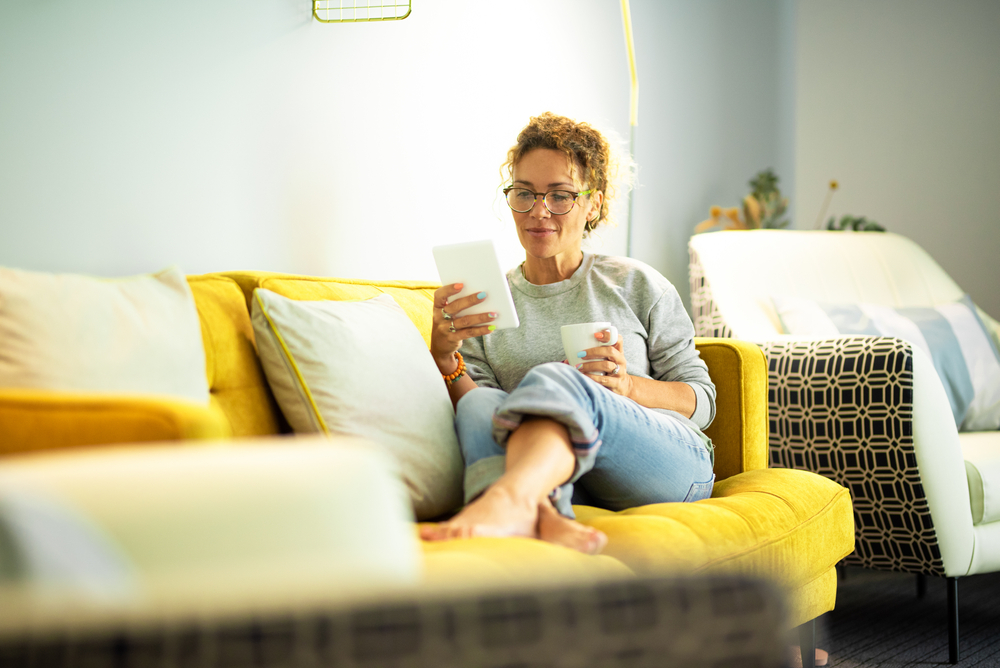 Kindle Paperwhite – I used to say "not without my paper books"! In fact we own so many books between my husband and myself, that we could open a bookstore. However, when my husband started complaining about how my reading at night bothered him, and when traveling with heavy books was a little more cumbersome, I embraced the e-reader.
What I most love about the paperwhite, is that I can read at the beach, at home or in bed with the lights out. And I can carry a whole library in this little device. I cannot be without it.
Apple AirPods Pro (2nd Generation) – I own the previous version of these and love them. Now, my family makes fun of me because every four to six months they tell me I sound like I'm underwater. Then I know it's time to service them and since I pay for Apple Care, I usually get a new pair for free, or I pay $29 if they find any accidental damage. That said, the noise-canceling feature is fabulous and I take them everywhere.
Phone Tripod – 67″ – For those holiday family pics taken with a timer, or just selfies with a timer, this is an affordable, sturdy and tall tripod. I use it for work (I make a living online as I've mentioned), and of all the tripods I've owned for my phone, this one is the best yet.
Happy holidays to you, and if you feel I missed anything that you feel would be a great addition, please drop it in the comment section below!

Disclaimer: This post contains affiliate links.