Last year I shared the beauty gadgets I was enjoying at the time and the Nebulyft R1 was one of them.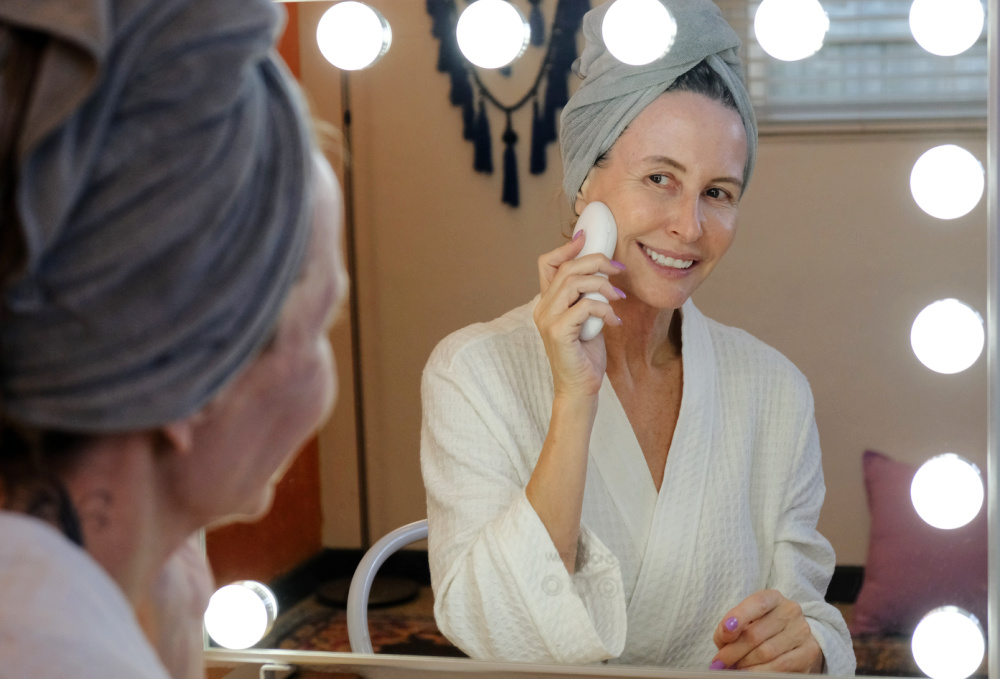 While I undergo mild cosmetic enhancements once a year or every two years, I mentioned that the one thing that is super costly to get treated professionally is the neck.
Although I use the Nebulyft device all over my face, when I'm in a time crunch, I will just concentrate on my neck and I have to say that I notice the difference if I stop using the device when I'm traveling for example. Maybe it's safe to bring on the plane but I don't want to risk losing the device to security!
When I was offered to review the next iteration of this great RF (radio frequency) home treatment, I didn't even have to think about it.
I've used it for over a month now,  maybe more, and these are my findings: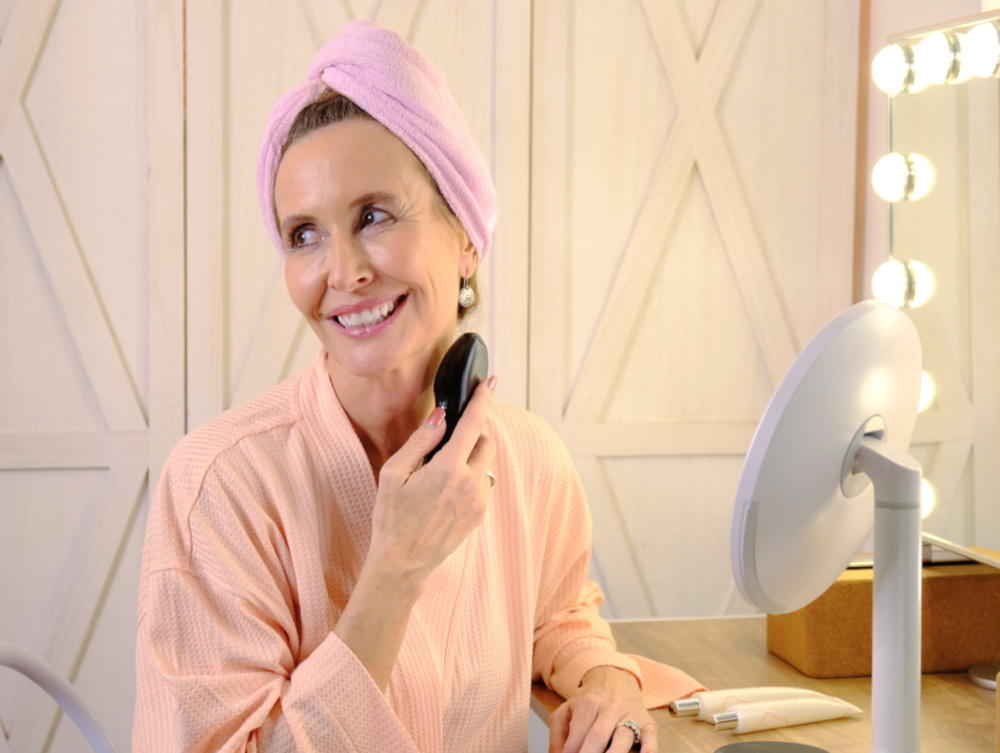 Compared to the first iteration, the R1, the Nebulyft N1 Multipolar Micro-RF Anti-Aging Device, has 384 Titanium Micro-RF dots, compared to 256. The ceramic panel is 3.26 square-in (21 square-cm) compared to 2.79 square-in (18 square-cm). It also only has One LED touch button & LED Progress Light Bar (Back) as opposed to different controls on the R1.
The electrode arrays on both devices work collectively to generate penetrative electromagnetic fields that tighten the skin and stimulate natural collagen production.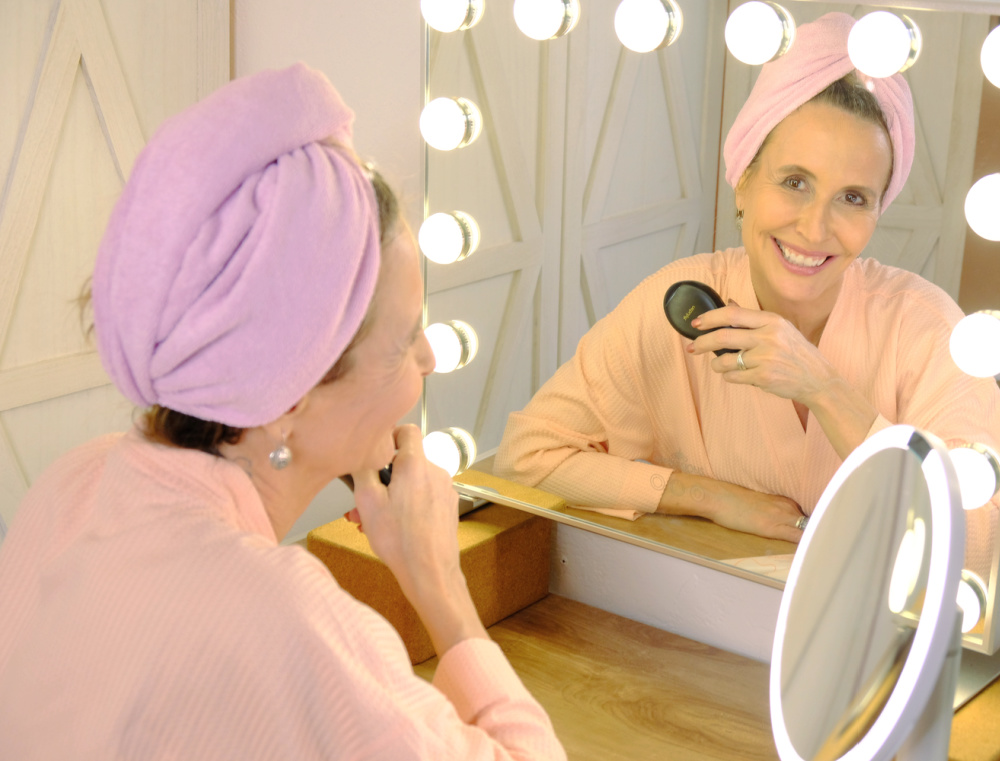 Both of them treat acne and fine lines due to the stimulation of collagen, they both have different temperatures and intensities and they both require a conductor such as the Organic Anti-Aging gel to help it glide over the skin.
What I have found is that I am perfectly content with either of the devices. I feel the newer one, having a larger surface area can perhaps help me cut back on the time it takes to do a treatment on my face and neck. If I typically spend two minutes on each area (forehead, sides of the face, and both sides of the neck), I feel I could cut back a bit with the newer version with the same results.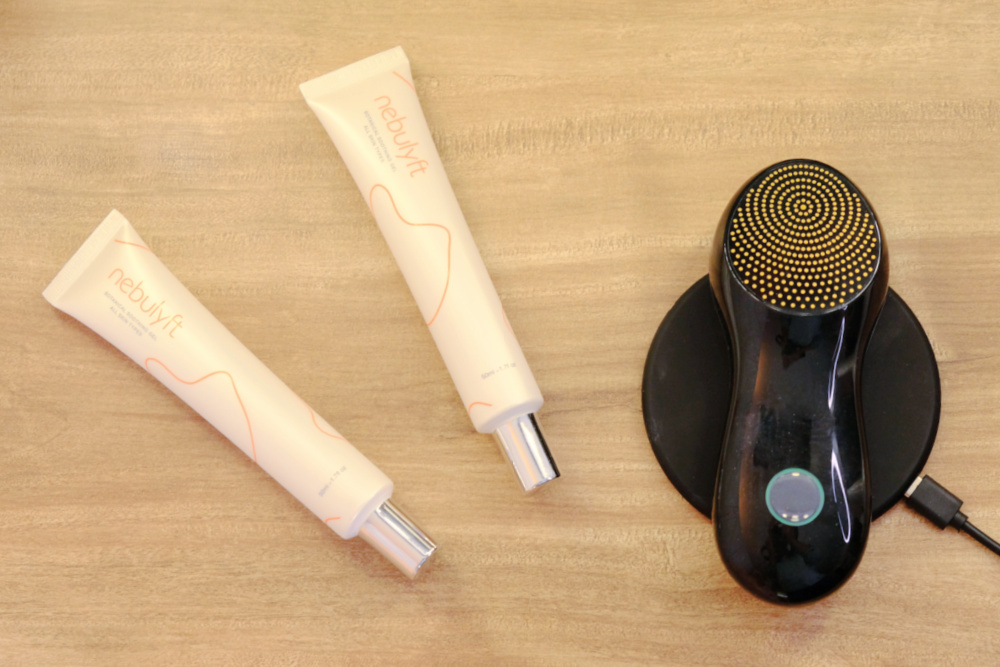 That said, if your question is which one to buy if you want to experiment with radiofrequency treatments in the comfort of your own home, I would say go with the one that fits your budget. If you are an esthetician, you will most likely want to go with the N1.
Does radiofrequency actually work to smooth out skin? There are many articles online (I encourage you to Google them), supporting it.
I definitely feel you need to be consistent with using these devices, but that's just like with anything else from exercising to learning a new skill. 
I like the feeling that I am being proactive about treating my skin regularly and I feel the device helps my skin better absorb the skincare I apply after I'm done with the Nebulyft for the day.