The words "young" and "old" may have opposite meanings, but when it comes to human beings of varying ages making important connections, it's actually a perfect match.
Social circles frequently do develop based on age groups, so that people of the same age wind up socializing together.
But there are a lot of reasons to mix it up, whether it's grandparents bonding with their grandkids, older adults offering to help out as caregivers, or simply deciding to make friends out of your age zone.
We sometimes tend to lose friendships as we approach midlife — for a multitude of reasons — so if you're looking to invigorate your social life by making new friends and forming new connections, why not consider setting up plans with a grandchild or reaching out to a younger friend?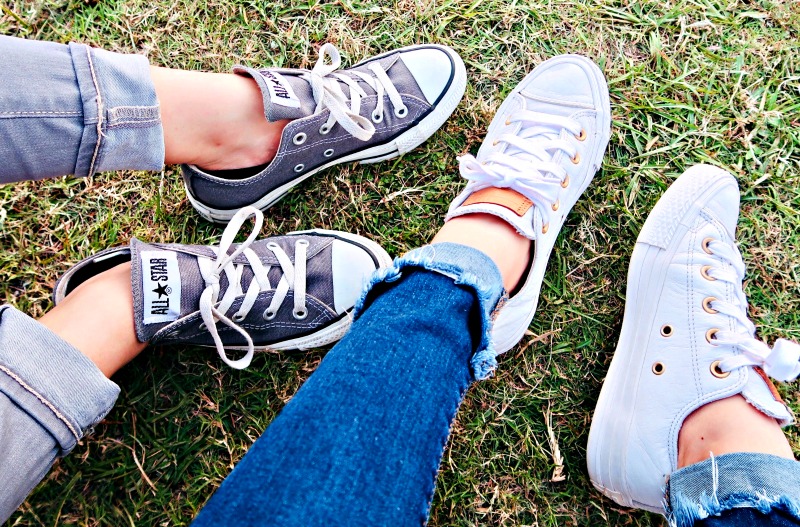 The benefits of intergenerational connections
Traditionally, it's been a great fit, with elders in any given community sharing their experience and wisdom with younger people.
Being caregivers to children is also a way that older adults can not only forge relationships, but offer a helping hand to parents in need.
And the joys that comes with these connections are great for both the young and the old. Studies show that intergenerational connections benefit both older adults and young people.
A child who is mentored by an adult will, according to one study, potentially reap emotional and social benefits (and even be less likely to use drugs and alcohol).
And older adults who form bonds with younger people can experience better emotional and physical health.
While these connections don't have to be familial, many grandparents can attest to the happiness they feel spending time with their grandchildren.
In some ways, they're often able to relive their experience as a parent, but with all of the fun and none of the more weighty responsibilities.
That might come in the form of indulgences like milk and cookies for breakfast during a sleepover at Grandma's house, or a random visit to the local toy store  — the pure joy is felt all around.
When grandparents bond with their grandchildren, the parents of the kids in question may become closer to the older adults, too.
Parents can feel more connected to their Mom and Dad when they see them doting on their own children (not to mention appreciative to have a helping hand in the form of a loving grandparent).
There's also a lot of potential teaching moments
Hanging out with young people can be the key to solving many a technological dilemma, such as having someone showing you how to hook up your printer, get the wi-fi connected, or set you up for streaming HBO.
And don't forget that as someone with more experience and the benefit of hindsight, you have a lot to offer in the teaching department, too, whether it's life lessons or passing along your legacy via conversation in the form of old family stories and personal experience.
This exchange of helpfulness, teaching, positive interaction, and increased happiness leads to a broader effect: when older adults and younger people bond and build strong connections, it helps build community.
So whether you're adding to your existing social circle or looking to make new friends, don't forget that an intergenerational friendship can bring happiness to everyone involved.

Also read: 7 Quotes to inspire you in midlife