Mexico City is like a giant market. The streets are lined with small stores, shops and food stalls with vendors calling out their wares, just like in the ancient city of Tenochtitlan during the time of the Aztecs.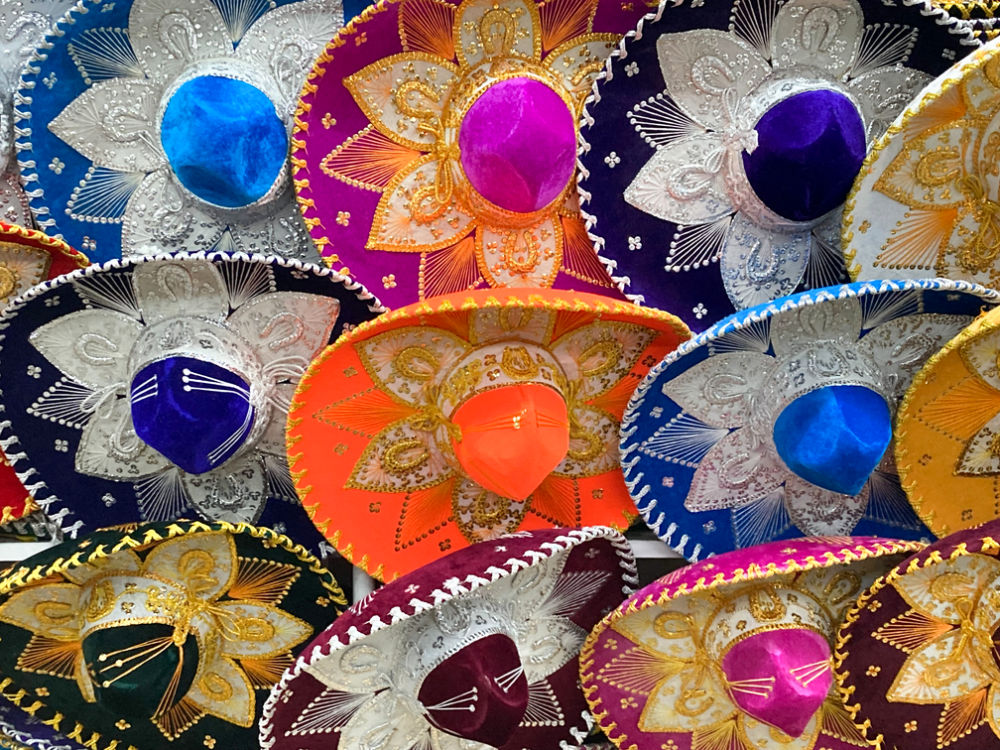 Almost every neighborhood in Mexico City has its own market or mercado where you can sit for a meal, buy fresh meat and produce, candies, toys, piñatas and a plethora of household items.
And while all these mercados might seem the same, there are subtle differences.
Mercado Melchor Ocampo
For example, the Melchor Ocampo market in the Roma Sur neighborhood, better known as Mercado Medellín, stocks products from Latin American countries while the San Juan Market near downtown, which dates back to pre-Hispanic days, specializes in exotic products such as venison, wild boar, iguana, and even lion meat.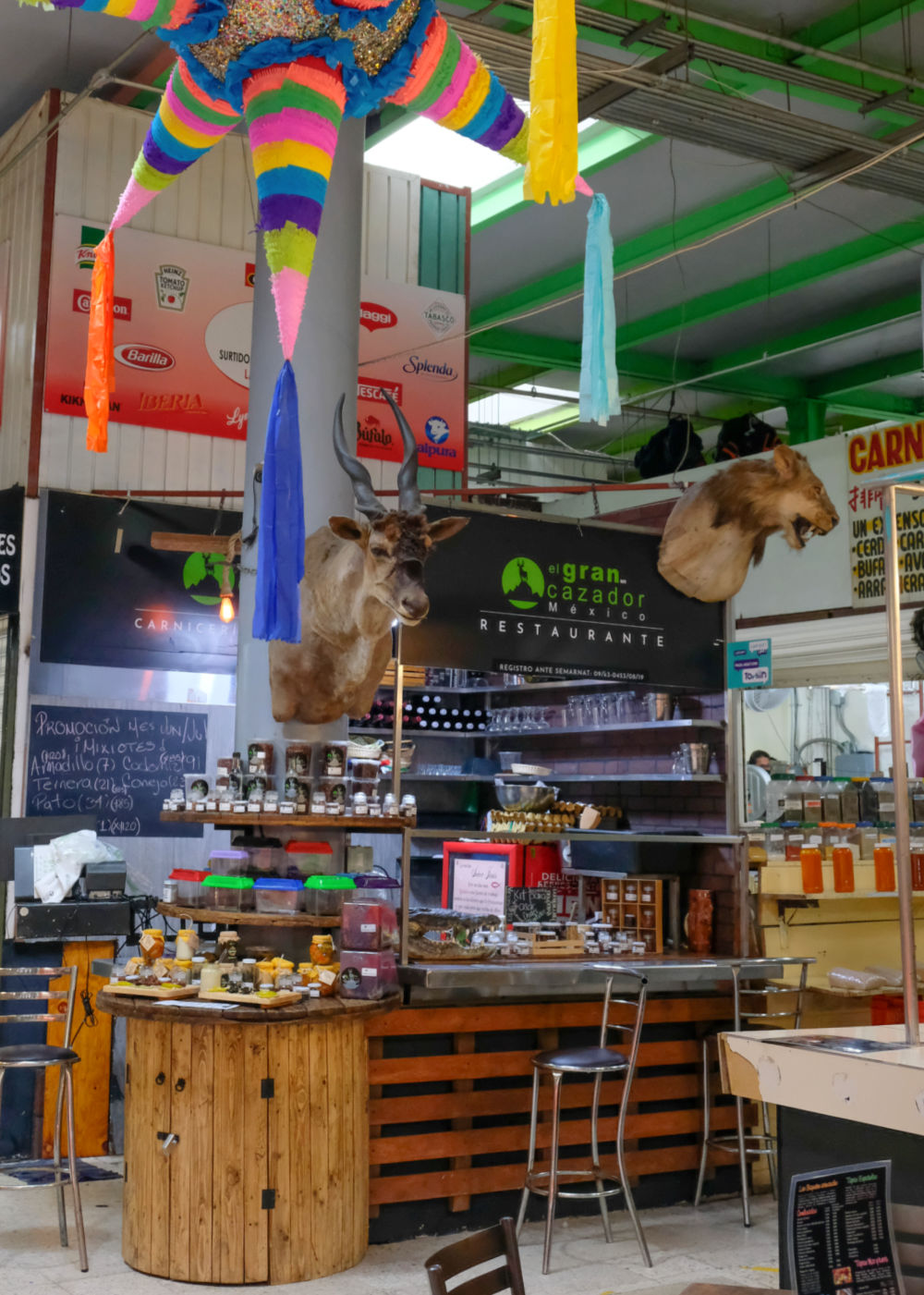 La central de abasto
The mac-daddy of all Mexican markets is La Central de Abasto in Iztapalapa in the southern part of the city. La Central de Abasto is a wholesale market that supplies many of the smaller community markets throughout the city. It's the largest market of its kind in the world. More than 30,000 tons of merchandise arrive here from the rest of the country every day.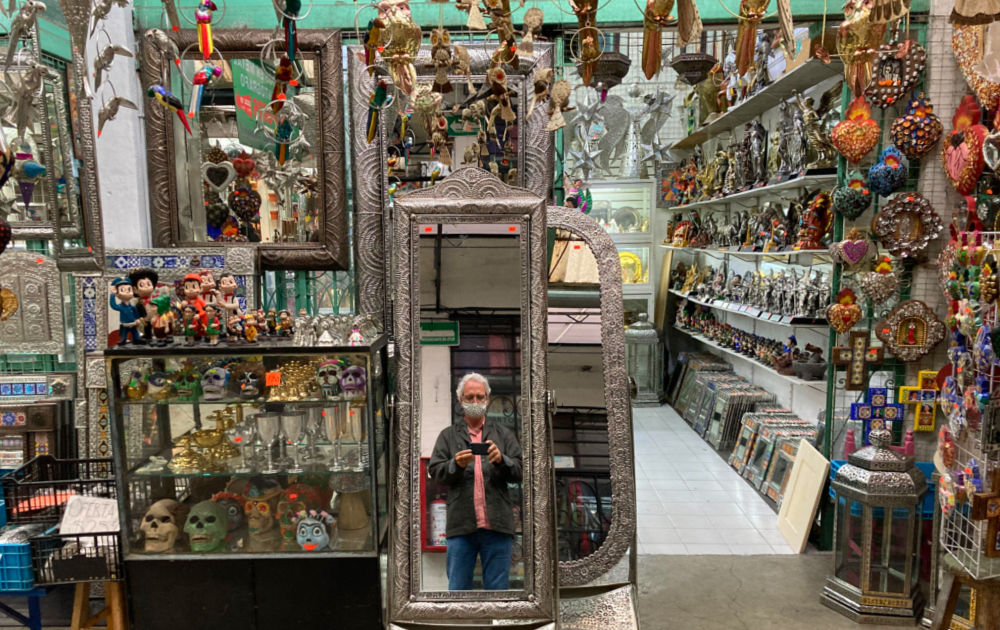 Mercado de la merced
One of the more colorful and historic markets in Mexico City is La Merced market just east of the Zocalo downtown.
It's the largest food market in the city and dates back to colonial times. Here you can find everything from tamarind candy to meat and fresh seafood, household goods, live animals for pets and just about every spice you can imagine.
La Merced is a feast for the senses. From the smell of fresh produce and spices to the cow heads hanging from hooks to the vendors calling out their offerings, trying to entice shoppers, to the constant bustle of people loading and unloading crates of produce and tying up sacks of chiles—it's an experience to behold.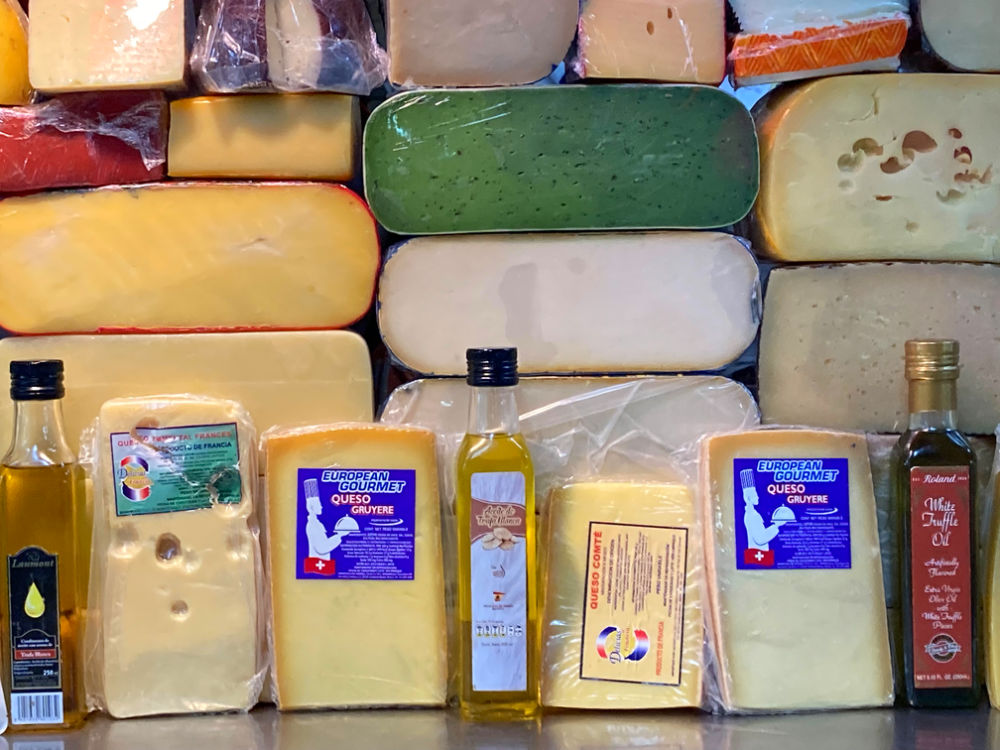 La lagunilla
One unusual market is La Lagunilla, a traditional market selling produce, household goods, furniture and clothes, that also dates back to pre-Hispanic times.
La Lagunilla is one of the larger community markets in a working-class neighborhood just north of the city center. But on Sunday's there is a tianguis, or street market that specializes in antiques. Tourists, collectors and wealthy Mexicans come and bargain for items such as old bottles, books, rusted old spurs, early typewriters, vintage radios, etc.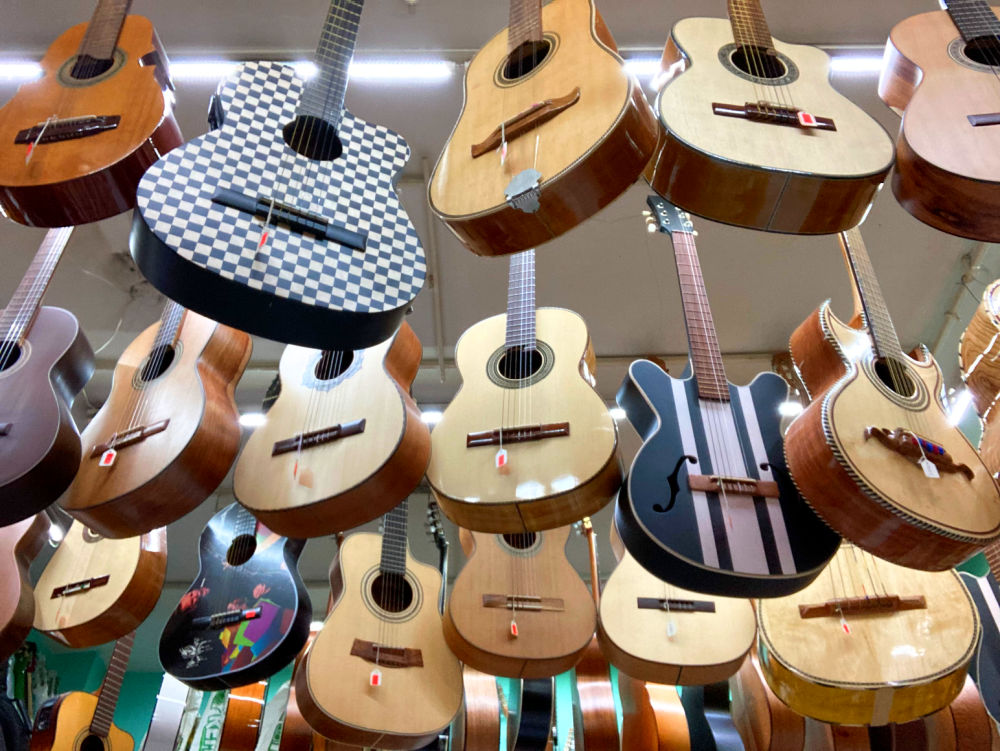 Mercado de artesanías de la ciudadela & Mercado de San Juan
But if you're in the market for traditional handicrafts and folk art, or artesanias, there are two markets that are a must, el Mercado de Artesanías de la Ciudadela and el Mercado de San Juan.
Adjacent to el Mercado de San Juan food market, is a three-story handicraft market that was rebuilt after the 2018 earthquake.
The new structure is open and clean and almost feels like a mall, which is a stark contrast to the Mercado de Artesanías de la Ciudadela, which has narrow halls and stalls stacked with art and handicrafts from floor to ceiling.
The Ciudadela handicraft market has over 350 vendors where you can find everything from Oaxacan black pottery, textiles from Tlaxcala, bark paintings from Guerrero, silver jewelry from Taxco, leather goods, tin art, alebrijes, colorful sombreros, lucha masks, and even modern kitschy toys and artifacts. Both the San Juan market and La Ciudadela market even have luthier workshops where artisans custom build guitars, bajo sextos, and other traditional stringed instruments.
And there is a bonus if you visit la Ciudadela on a Sunday, you'll find people dancing Danzón at the park adjacent to the market. On the other side of the plaza is the Mexico Library José Vasconcelos and the photography museum, Centro de la Imagen, which are both definitely worth a visit.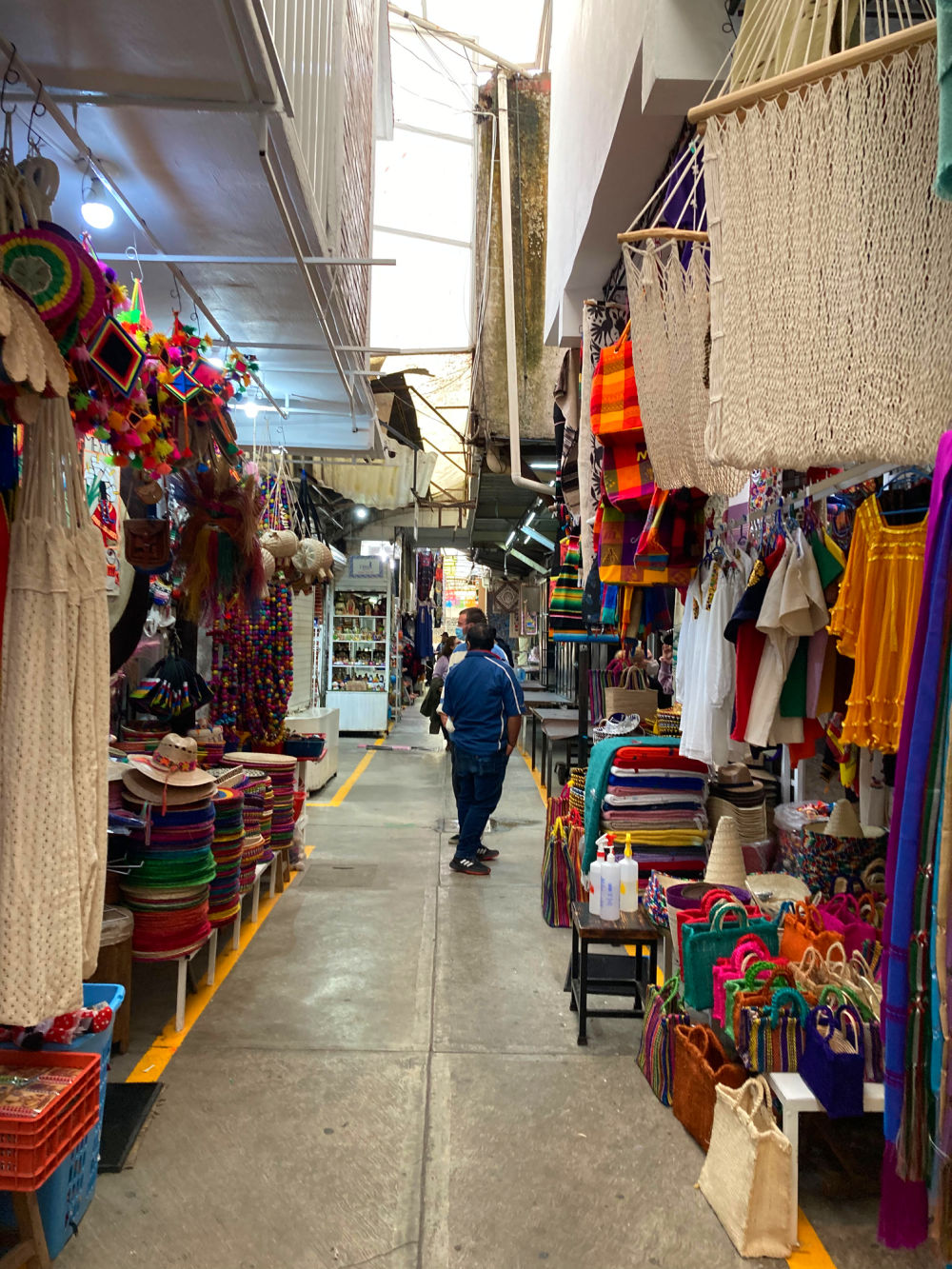 Bargaining is part of the fun
Whether you're visiting one of the traditional community markets or one of the artisan markets, prices are not written in stone.
Bargaining is not just a tradition, it's part of the fun. The goal is not so much to get a 'steal' but to come to an agreement of what is a fair price for both buyer and seller.
Also know that Mexico City is doing a great job of masking and keeping things safe in 2021.