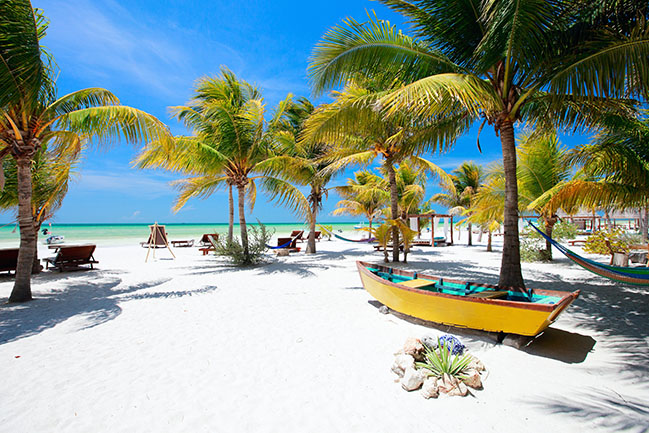 Mexico's hidden island paradise is not so secret these days. But even then, when you compare the tiny island of Holbox to places like Cancun, Acapulco or Cabo, this unique paradise north of the Yucatan is truly a hidden gem.
Holbox is a real fisherman's village. It remains loyal to its origins, and continues to have a laid back feel.
In 2011 the island was declared a protected area by the Mexican government—part of the country's largest ecological reserve, Yum Balam.
The majority of the tourist development has remained quaint and personal, blending into the landscape and keeping with the town's easy going vibe.
Holbox is the definition of laid back
Most of the hotels fall into the eco-tourism category and many of them are owner-operated.
Getting there is not complicated but it's not as simple as taking a short cab ride from the airport in Cancun.
There is a small airport and there is air-taxi service from Cancun and Cozumel.
Otherwise you have to drive a couple of hours from Cancun, take a ferry from the little town of Chiquila and then walk or take a bike or golf cart ride through the town's sandy streets to arrive at your hotel.
Also Read: Mexico's town plazas, a must-see
Yeah, there are no cars allowed on the island. And there are no banks, no ATMs and no post office.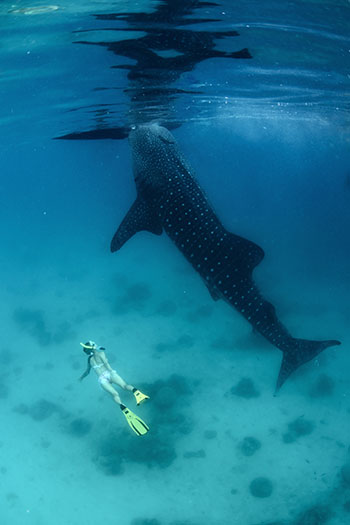 Holbox's attractions
The island's big attraction is viewing—and swimming—with whale sharks. From June through about September migrating whale sharks are abundant in the area.
Licensed tour guides can take you out to experience these awesome sea creatures that feed on plankton and krill and can grow as long as 40 feet and weigh as much as 20 tons.
Holbox itself is pretty small. The island is about 26 miles long and most of the north coast offers a white sandy beach.
The majority of activity is centered around the town and the beach, so you could literally walk just about anywhere.
On the lagoon side of the island mangrove forests are home to a variety of birds and flora, many of which are unique to the area and in danger of extinction.
During  their respective seasons, hawksbill turtles make their nests on the beaches of Holbox and hundreds of species of migratory birds descend on the island for a temporary stay.
While Holbox's main tourist draw are the whale sharks, the beaches and the ecological diversity of the island, one should not dismiss the town itself.
Holbox is still a small fishing village. Most of the town's 2000 inhabitants fish or ply a trade that is attached to the sea.
Stroll the sandy streets of the village and you'll find open doors, children playing soccer, people taking siestas in their hammocks.
Hotels and restaurants
Hotels by the beach include, Casa Las Tortugas, Villas Delfines, Las Nubes Holbox Hotel and Casa Sandra among many others.
Prices depend on the season and can range from $100 a night to upwards of $300.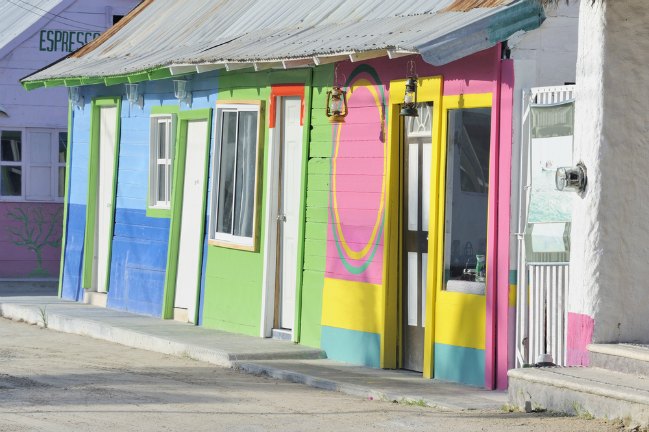 There are a number of good restaurants in town. And if you choose to buy fish from the fishermen when they come in with their catch, or if you go out fishing, you can hand over your catch to the restaurant and they will cook it to your liking.
The cuisine of the area, like most Mayan cuisine, is being recognized by outsiders. Holbox now holds an annual culinary festival in October.
There is also a carnival in February.
If you're looking for a quiet and unique place to escape to, away from all the crazy static of city life and the electronic gizmos that won't allow us even a small break, check out Holbox.
It's one of those places—it will slow you down, relax you and stay with you forever.