This blog post is sponsored by OMRON and all opinions are the writer's.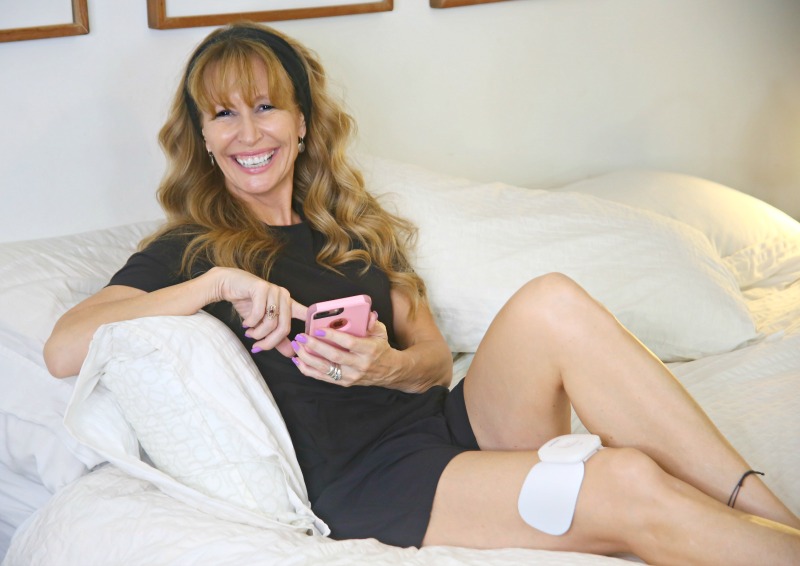 As a lifelong fitness enthusiast, I've had my fair share of injuries, most of which involved pain.
From tendinitis to shin splints, going through a slipped disk to a hip injury, I have way too much experience with pain.
When I was younger, I didn't balk at taking painkillers. Now that I'm more aware of the side-effects of long-term usage of drugs for pain, I do my best to take care of it differently.
Injuries and chronic pain
My last significant injury was sustained at 48, when I trained too fast and too hard for a half marathon.
My goal was to finish it and I certainly did, but at the cost of chronic pain in my hip. That caused me to give up full-time running and eventually take up yoga.
Now, I practice yoga daily, and I love it so much that I'm also taking a 200-hour yoga teacher training course.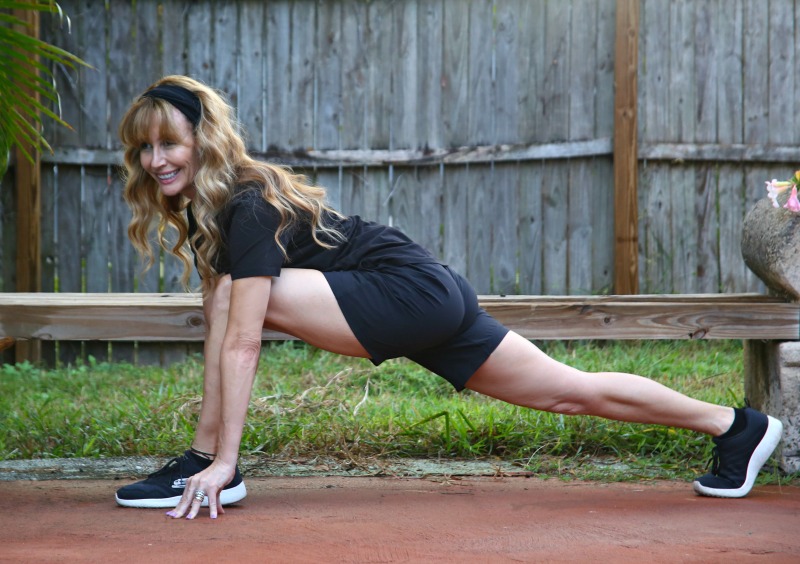 Yoga is great, but just like with everything else, it's not risk-free.
I am way more mindful now at 55 when moving, both on and off the yoga mat, but sometimes I still deal with the pain of overused muscles and joints.
Since I started yoga teacher training in September, I've dealt with pain in one of my shoulders, the old hip injury that flared up and, most recently, pain in my right knee.
The pain in my knee started after a weekend meditation retreat. It was a wonderfully relaxing experience.
But after sitting cross-legged for a number of hours, I began to experience discomfort in my right knee.
I didn't want to take pain killers for it since a medical procedure I had in August for which I was asked to abstain from painkillers for a week.
I felt so good not taking them, that a week turned into a month, and it will soon be three months that I haven't taken pills.
Alternative ways to deal with pain
I was willing to try alternative ways to deal with pain, since I'm certainly not going to give up yoga.
For that reason, I was extremely grateful and excited to partner with Omron Healthcare, to spread awareness of pain-management drug-free alternatives.
I was excited to test the Omron Avail wireless TENS device for a month so I could share my experience with it.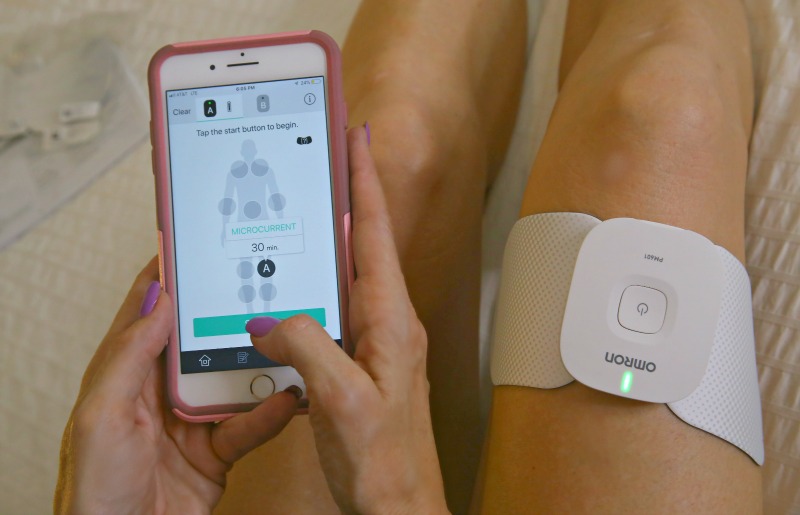 I have experience with TENS as a part of a more comprehensive physical therapy treatment for different injuries.
I did not know I could enjoy this therapy at home!
TENS is transcutaneous electrical nerve stimulation. TENS therapy works mainly in three ways:
Blocking the pain message signals to the brain
Stimulating the release of endorphins, our body's natural painkillers
Improving blood circulation
TENS therapy sends stimulating pulses across the surface of the skin, and along nerve strands, blocking pain signals from reaching the brain.
This effectively alleviates moderate musculoskeletal pain, like knee and joint pain.
How does the Omron Avail™ work?
The greatest thing about the Omron Avail, an FDA-cleared TENS device to use at home, is that it's wireless.
It uses two contoured pads of different sizes that allows users to treat multiple pain sites at the same time.
It also has Bluetooth connectivity so that you can pair it with your smartphone and manage the device on the go.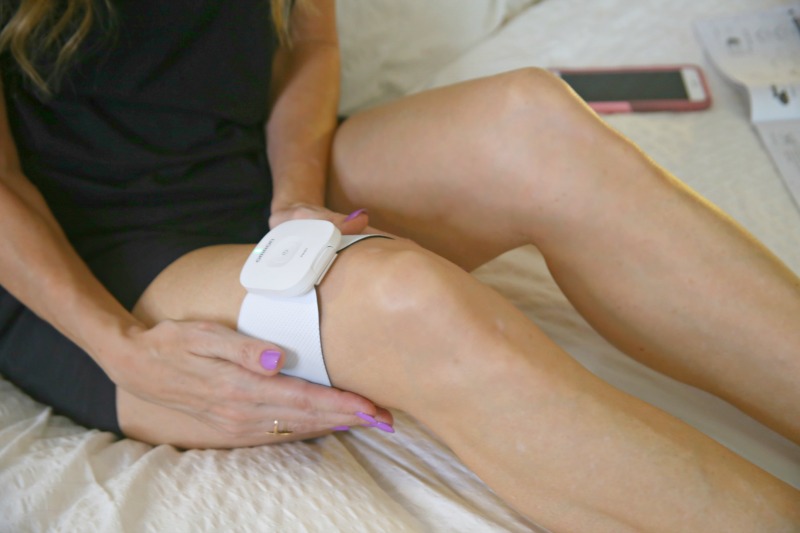 My experience with Omron Omron Avail™ TENS Therapy
Using the device is easy and convenient. First, you charge the two devices that are in the box. In the meantime, you can download the Omron TENS app to your smartphone.
Once the devices are charged, you attach them to the pads that come in the box. Pairing them with your phone via Bluetooth is really easy.
The app will ask you which area you want to treat, and tell you how to place the pad on the area.
You can then select between TENS and microcurrent, and decide how long you want the treatment to last. You may use it once a day or more, at home, at the office or practically anywhere you go.
I'm personally excited about the fact that I can use it as I unwind from my day, and gradually feel how the pain decreases as the days go by.
Of course there are other things I can do to naturally reduce pain and inflammation, such as eating antioxidant and anti-inflammatory foods, and switching up what I do for exercise.
Yoga is great, but alternating it with swimming, walking and some weight-bearing exercise is even better.
If you'd like to explore dealing with pain with TENS therapy, find out more about it at Omron Healthcare.