I know from experience that bunions are no fun!
After growing up watching my abuelita complain about the unsightly deformities on her feet, I vowed I would never, EVER have bunions.
Yeah, right!
I reached my thirties and, BAM! I was plagued by problem feet myself.
There are so many theories as to why bunions develop. Wearing pointy shoes is an often-cited culprit. I am definitely guilty of that.
From the age of 15 I wore killer heels and even ran in them to catch the bus! But genetics also play an important part in having bunions.
I´ve inherited many good things from my grandmother, and one not so wonderful one:
The feet!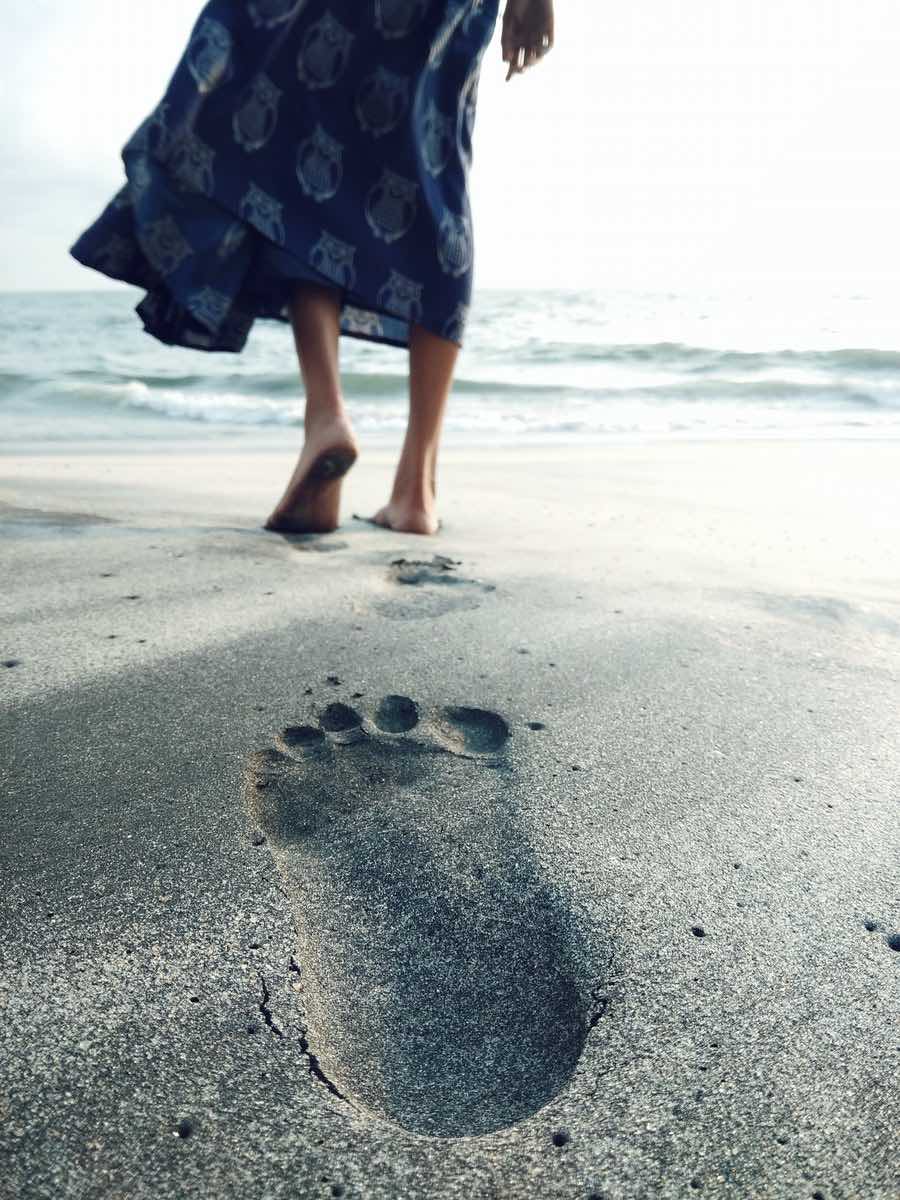 One day, my bunions started to hurt
I had zero issues with bunions until, in my early thirties, the area next to my big toe started hurting like hell, from one day to the next.
I recall having to call in to a gig I had as a language interpreter to let the organizers know I needed to come in sneakers or not at all! They let me wear sneakers to business meetings, thank goodness!
The pain subsided eventually, and I was back on my heels, until the next time.
Every few months, sometimes every few years, my bunions would hurt just like someone was sticking a dagger into my foot, and days later, the pain would stop.
I realized that when the pain stopped, my foot was a tad more deformed than before.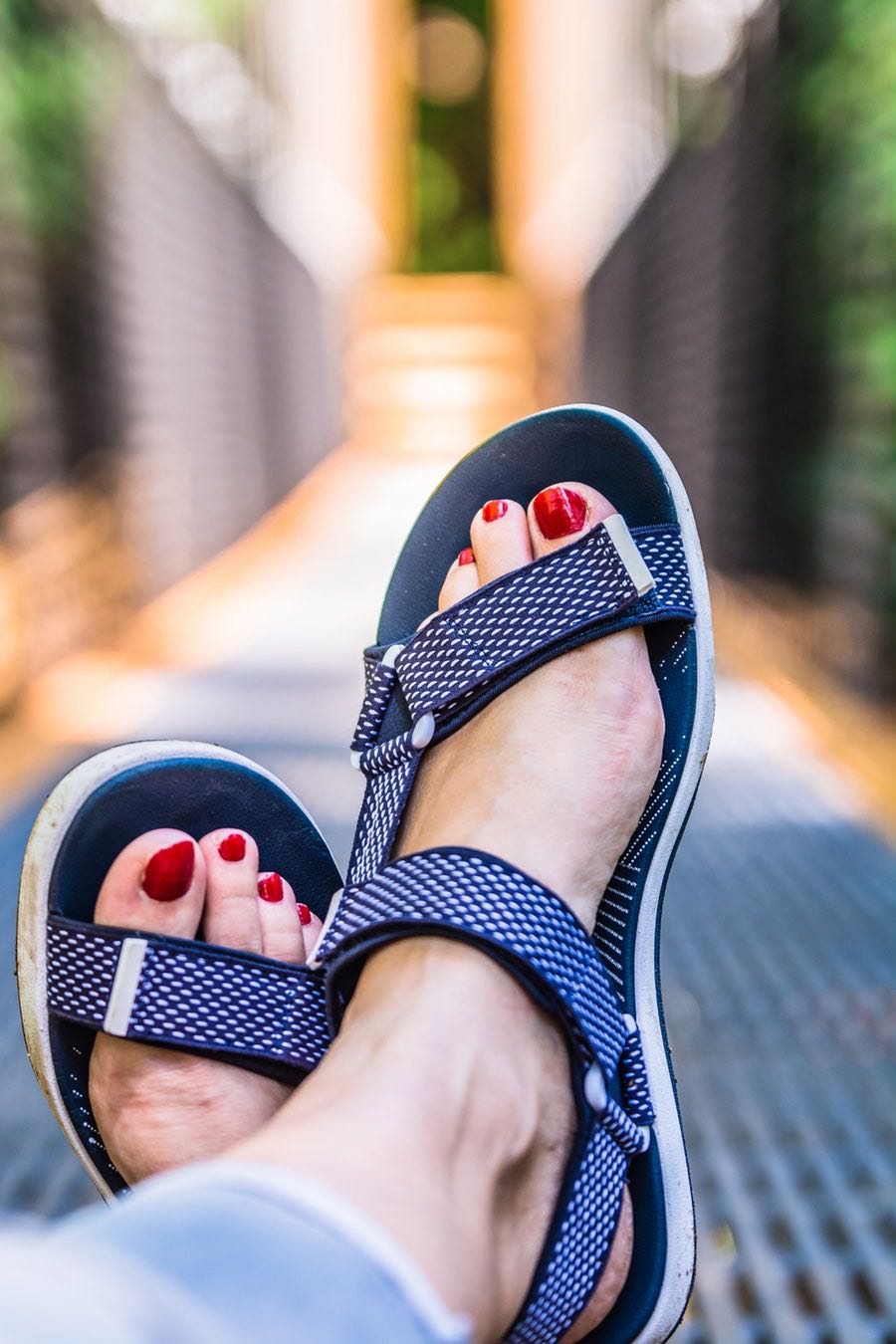 I, fortunately, had the sense to finally save the heels for special occasions, and wore sensible shoes for the most part. And yet, it seems that no matter what I do, the bunions continue to evolve and push their way out.
My general physician has recommended I avoid surgery for now unless I really cannot walk or bear the pain, which I still can.
I can go months with no pain.
My daily yoga practice, which encourages that I separate my toes on the mat, helps a lot. I also use Yoga Toes when I put my feet up, and a toe separator when going about my daily life.
The doctor also recommended I always use an insole with arch support, and that I do toe exercises, which we also practice at the yoga studio I attend, like lifting the toes up, while keeping the rest of the foot well grounded on the floor.
Also Read: How to take care of your feet
What shoes to wear
And then there´s the issue of what shoes to wear that will be comfy and not make my bunions hurt. I´ve discovered that no matter what any professional says, I´m the best judge of what works best for my own feet!
For example, I once walked into a comfy-shoe store and tried on a shoe especially designed for women with bunions. It felt like I was wearing a sock with a sole on it.
And guess what, the fact that the sides of my feet had nothing pushing back against them made my bunions burn as soon as I took a few steps. So, while that may work for someone else´s feet, they were a no-no for me.
So, I´m sharing with you the shoe brands that have been kinder to my feet and that I swear by, and of course this does not mean they will work for you!
But hey, you never know, and I hope one of these will be the right fit!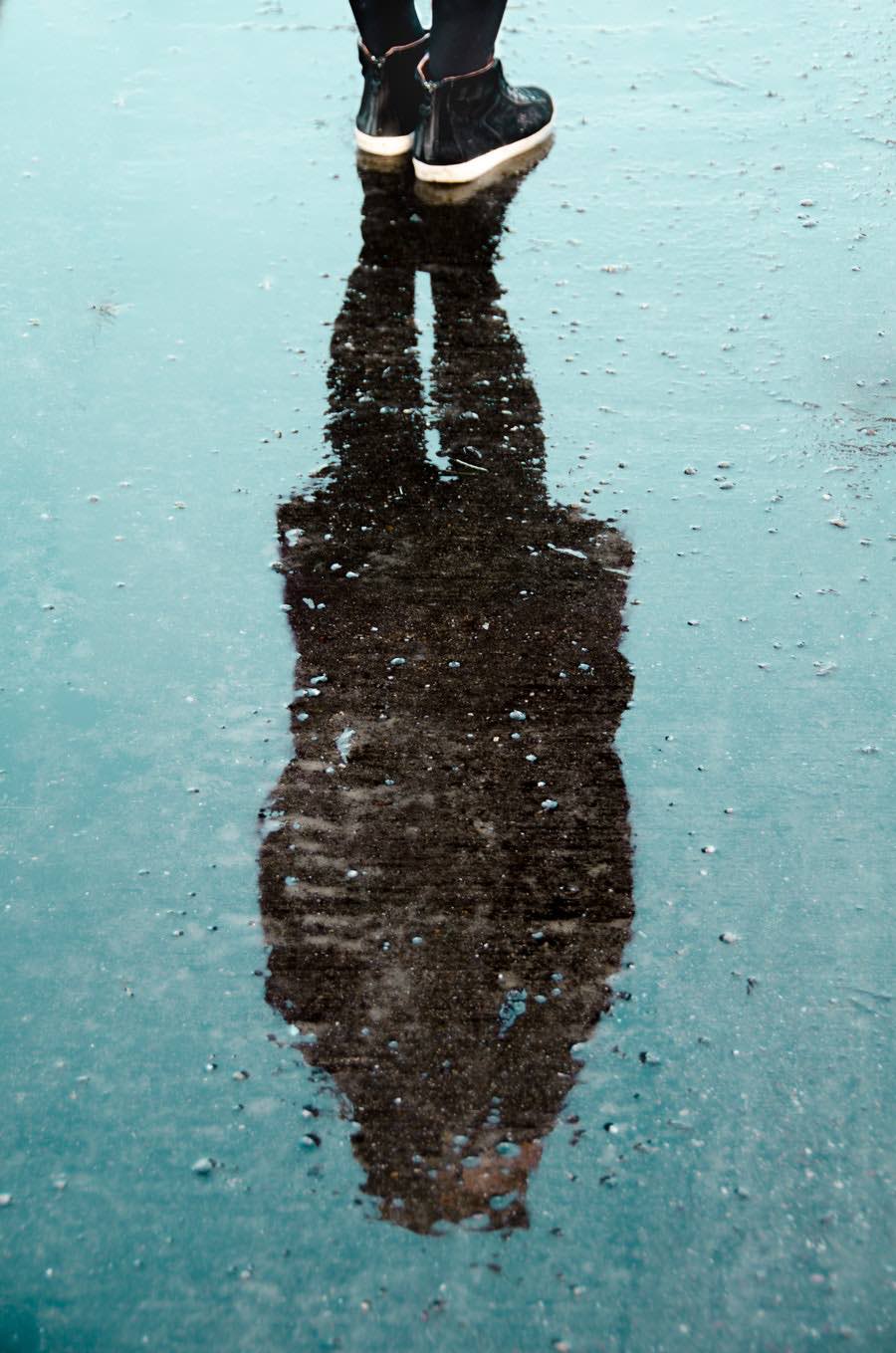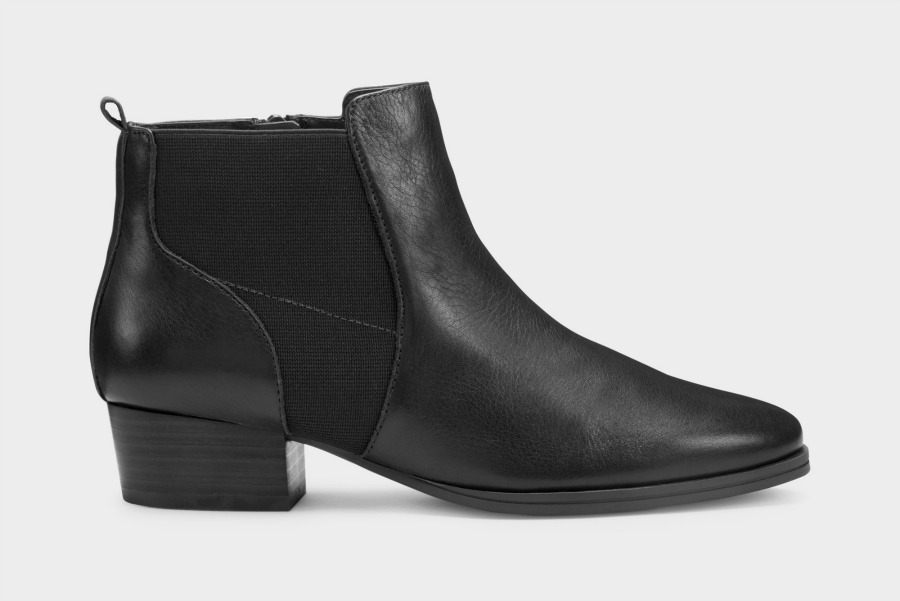 I have so many Aerosoles, I´m not quite sure which to recommend!
Anything pointy is a no-no for my feet. From wedge sandals to mary janes, and even flats, I have lots of praise for this brand.
I´ve bought a couple of duds here and there, but for the most part, I´m happy with these.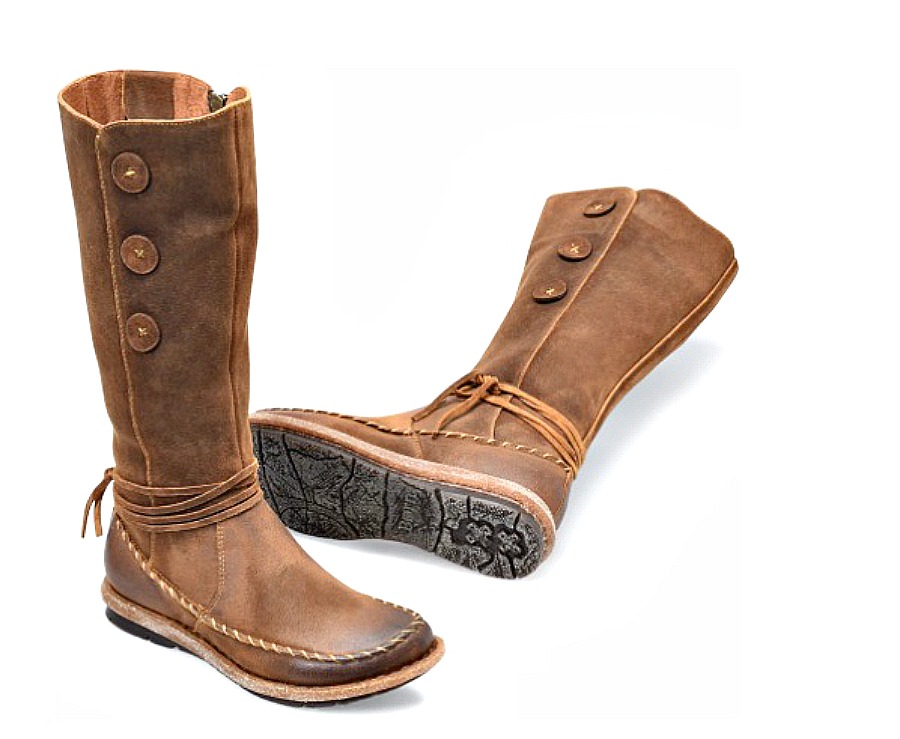 I own two wedge sandals by Born (and have enjoyed a third pair in the past).
I love them!
The ones I own have arch support and a leather insole (I feel these are being phased out).
I would not walk several miles in them, but they´re great for standing for long periods when I attend a business conference, for example.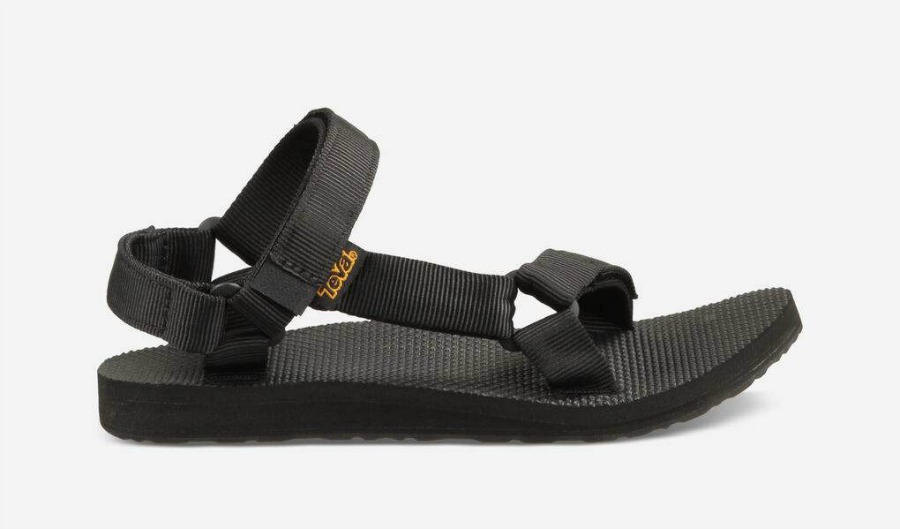 Teva Sandals
I know doctors say not to wear flip-flops but the Teva Olowahu is one of the comfiest sandals I own!
I have them in different colors, I love them so much. The best part for me is that they have great arch support, and the way the straps are, they hold my foot in place so much better than a regular flip flop.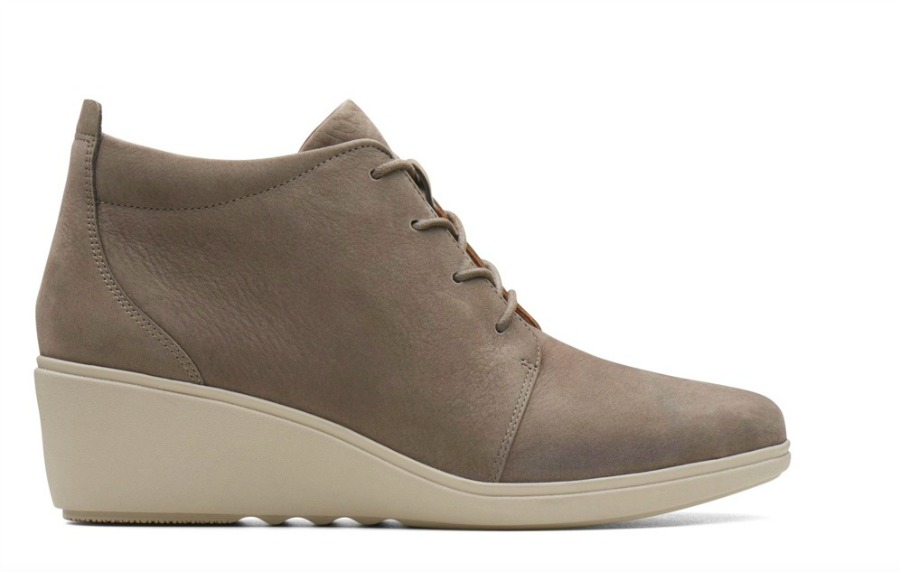 I wore Clarks during and after both my pregnancies!
They were ankle boots, with laces, a great foodbed and cushion. I absolutely loved them and wore them until they literally fell apart.
I just saw a pair online that vaguely remind me of my beloved boots, the Lugger Wedge.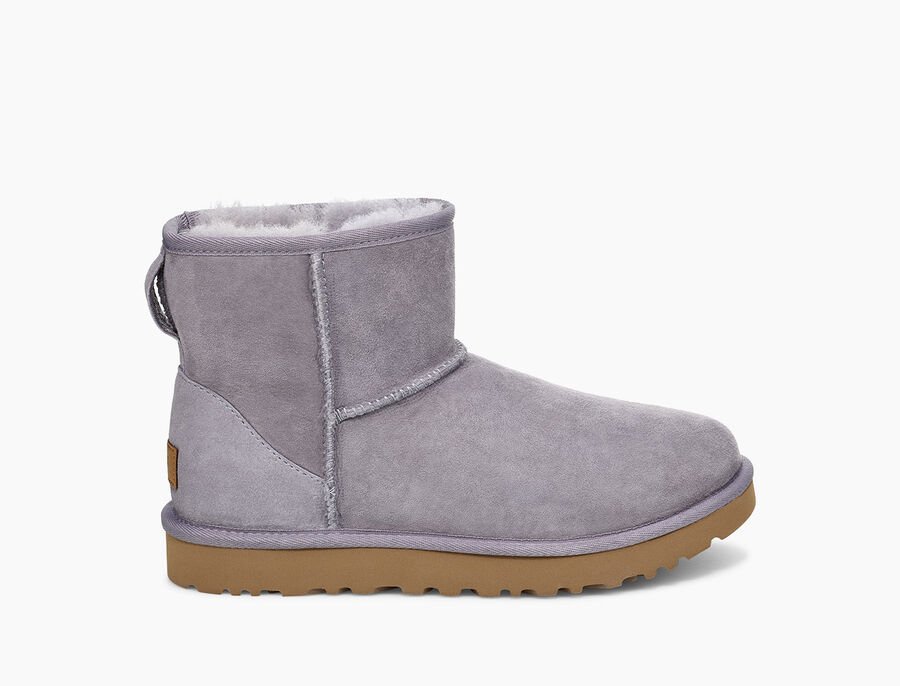 UGG boots
I love the classic slim line so much that I wear them a lot and – get this – I live in Florida!
I wish they had something similar in shoes or wedges. The high arches, the slight heel and the rounded toe, just make it a perfect shoe for someone with problem feet!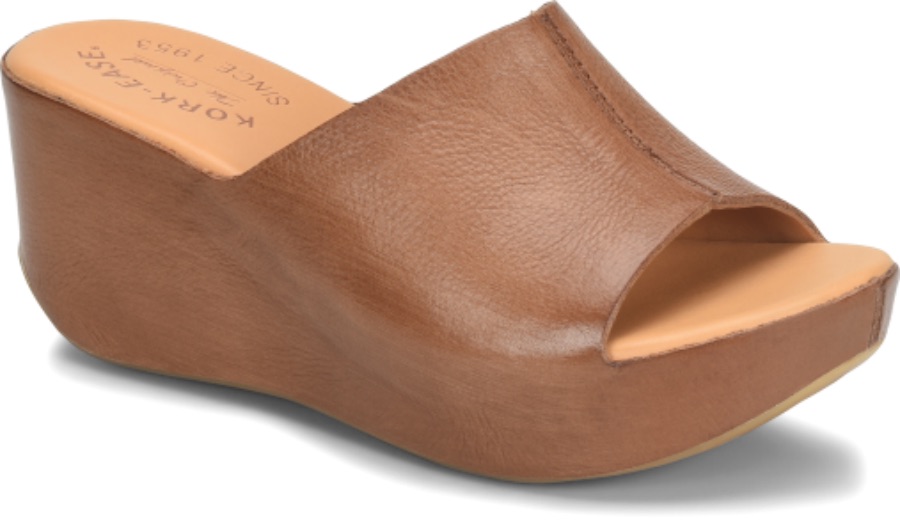 Some of the Kork-Ease shoes will work really well for women with bunions.
I would not recommend the wedges (my favorite) for extended periods of time, but then, I don´t think I have one single pair of shoes I could wear day in-day out with zero discomfort.
Ok, when you see them, you´re going to say, no WAY!
But I can assure you that these are heels (pretty high heels actually) that can be worn by feet with bunions without a care.
I reviewed them a while back and wear them for special occasions. They are super cute, and they even have a bunion-friendly toe box!