These days a gift card to someone's favorite store seems like the most practical thing to give. I recently visited my sister and found a few unused gifts at her place – gifts I had given her – and I felt like it was wasted money. I now get her gift cards, since she loves to shop, and this way she can do it guilt-free.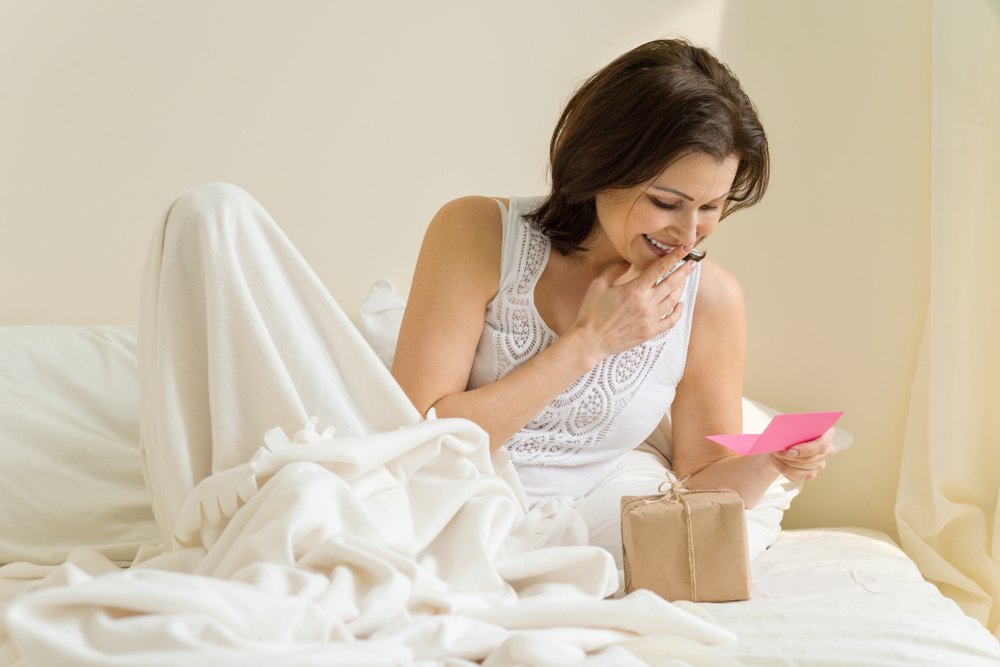 However, I still love to give gifts, so I try to figure out whether the recipient has been wanting something for a while and get it for them. Other times I will send a link to something I feel they may enjoy and ask their opinion. Their reply could give me a clue as to whether or not they would really use it.
Following is a list of items I've sampled for myself, and feel they could be a great gift for a woman in midlife and beyond, along with the reasons why.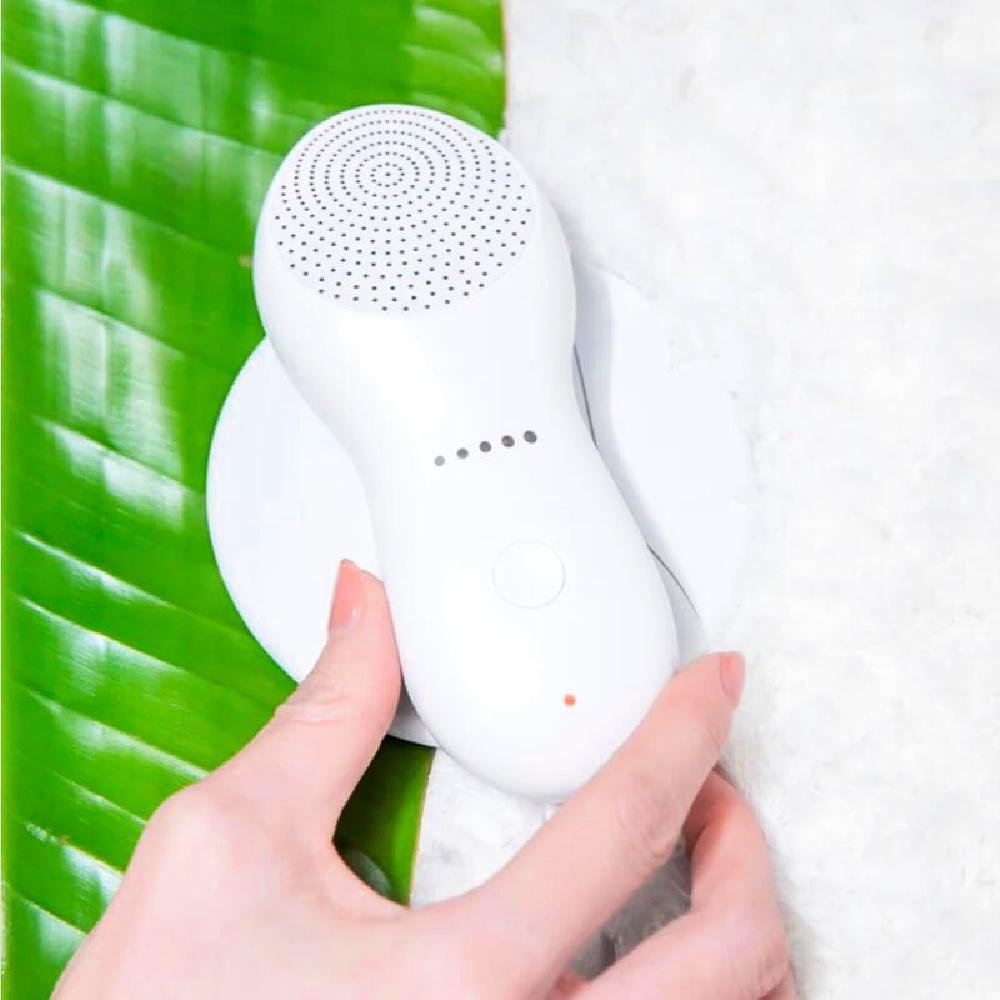 If both you and the recipient can get past the "anti-aging" label in the name, this is actually quite a nice skincare tool. This is a great gift for someone who already gets professional skin treatments or is interested in them but is on a budget.

Radiofrequency (RF) energy helps tighten skin and stimulate natural collagen production. That said, it needs to be used daily for 10 minutes. I really am compliant when it comes to brushing my teeth for 2 minutes or applying body cream daily, so I find that it really helps bring out the glow in my skin. I am especially loving it on my neck.
That said, any beauty tool that ends up in a drawer won't make a difference. I would personally ask the recipient if they are interested in giving it a try!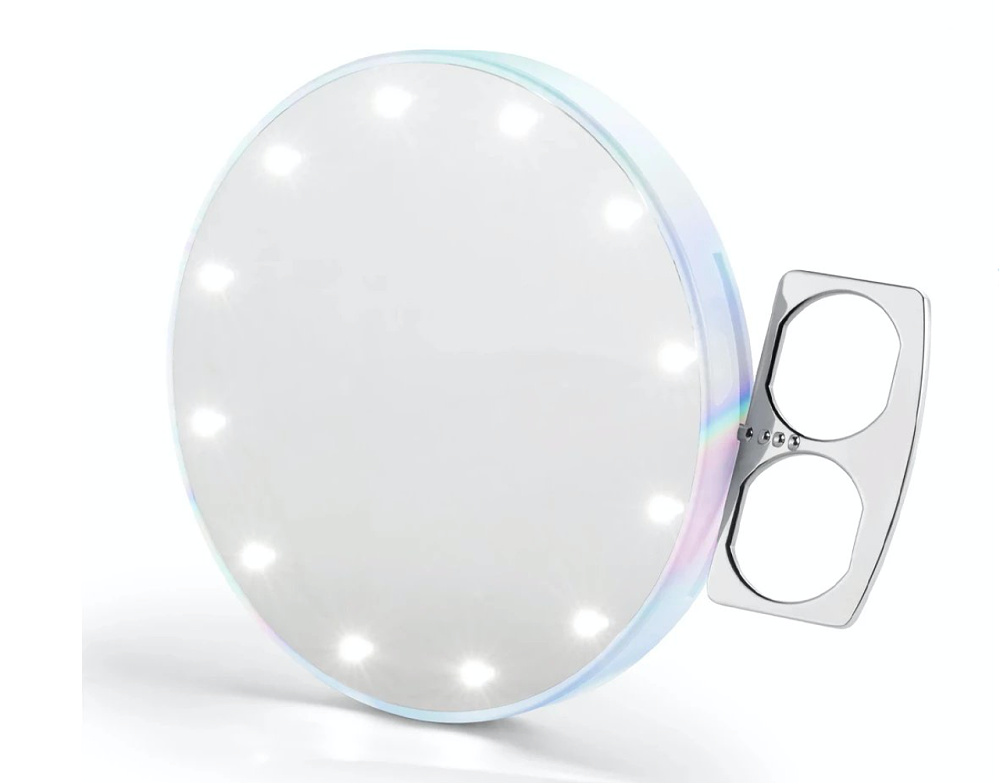 I own the Rikki Super Fine 7X and I can't begin to tell you how handy it is. Any woman over a certain age (certainly me!) needs either readers or a magnifying mirror to apply makeup.
This handy little mirror has been a savior when traveling – not all hotels and friends' homes have magnifying mirrors. It helps me apply eye makeup with precision, and the adjustable LED lights make it even easier.
It also has a handy case that includes a small jewelry box, but I've also traveled without the box, only with the pouch for the mirror.

I've read fabulous reviews by beauty youtubers over 50 about the larger mirrors, and that's how I discovered this gem.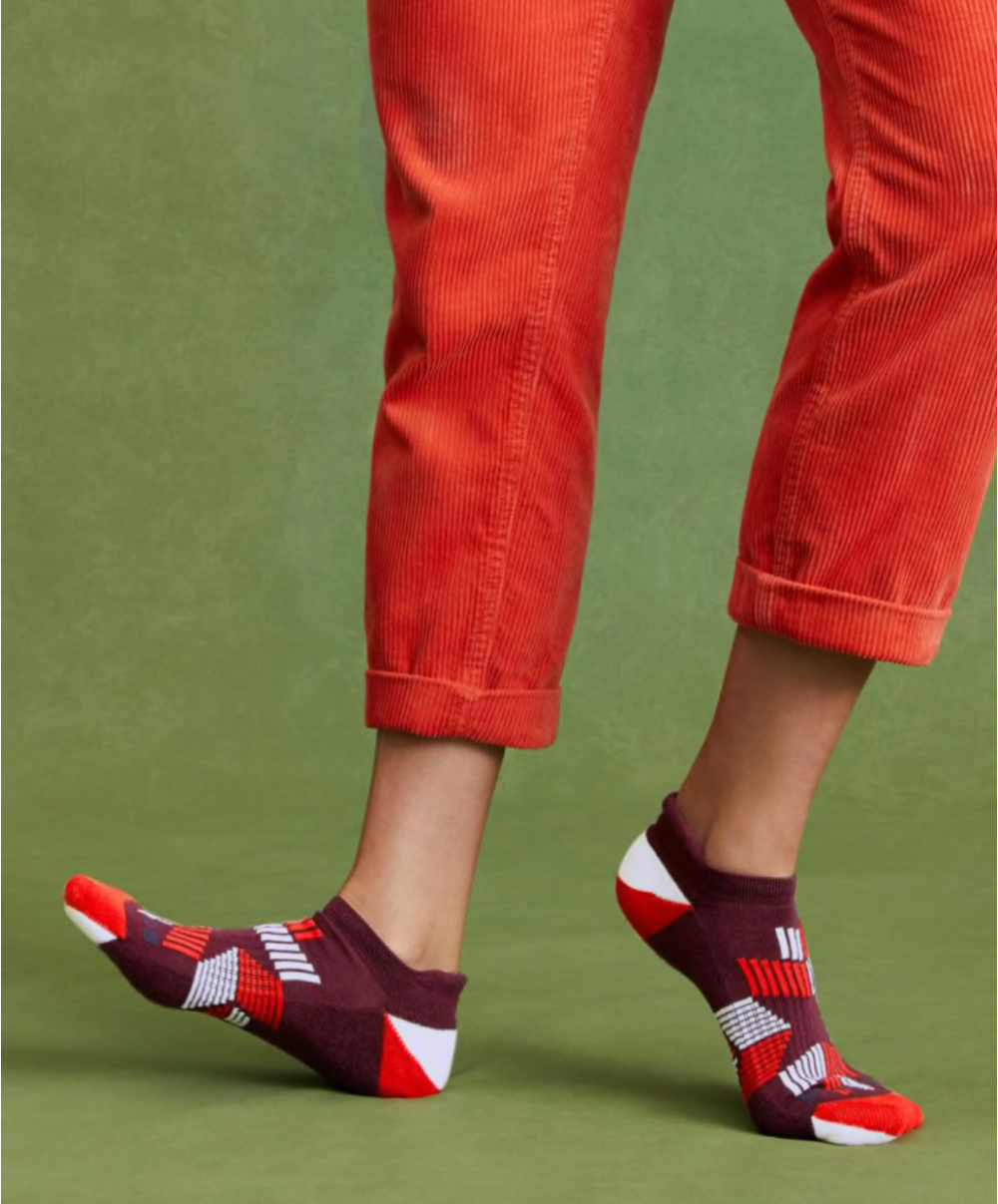 I hear you … socks??? Can't you be more original? Well, let me tell you that when I tried on these socks (my 20-year old daughter lent me hers), I felt like they were designed exclusively for my feet. And I have problem feet – bunions, a bone spur, you name it. 
Well, they really are as great as my kid was telling me they are. So much so that I gifted myself a set of running ankle merino wool socks and calf socks for my boots.
This would be a good gift for the woman who runs, hikes, or just needs a little more comfort in her feet. She would also be someone who wouldn't drop a lot of cash on socks. 😀

For every pair purchased, Bombas donates one to someone in need. This is pretty cool.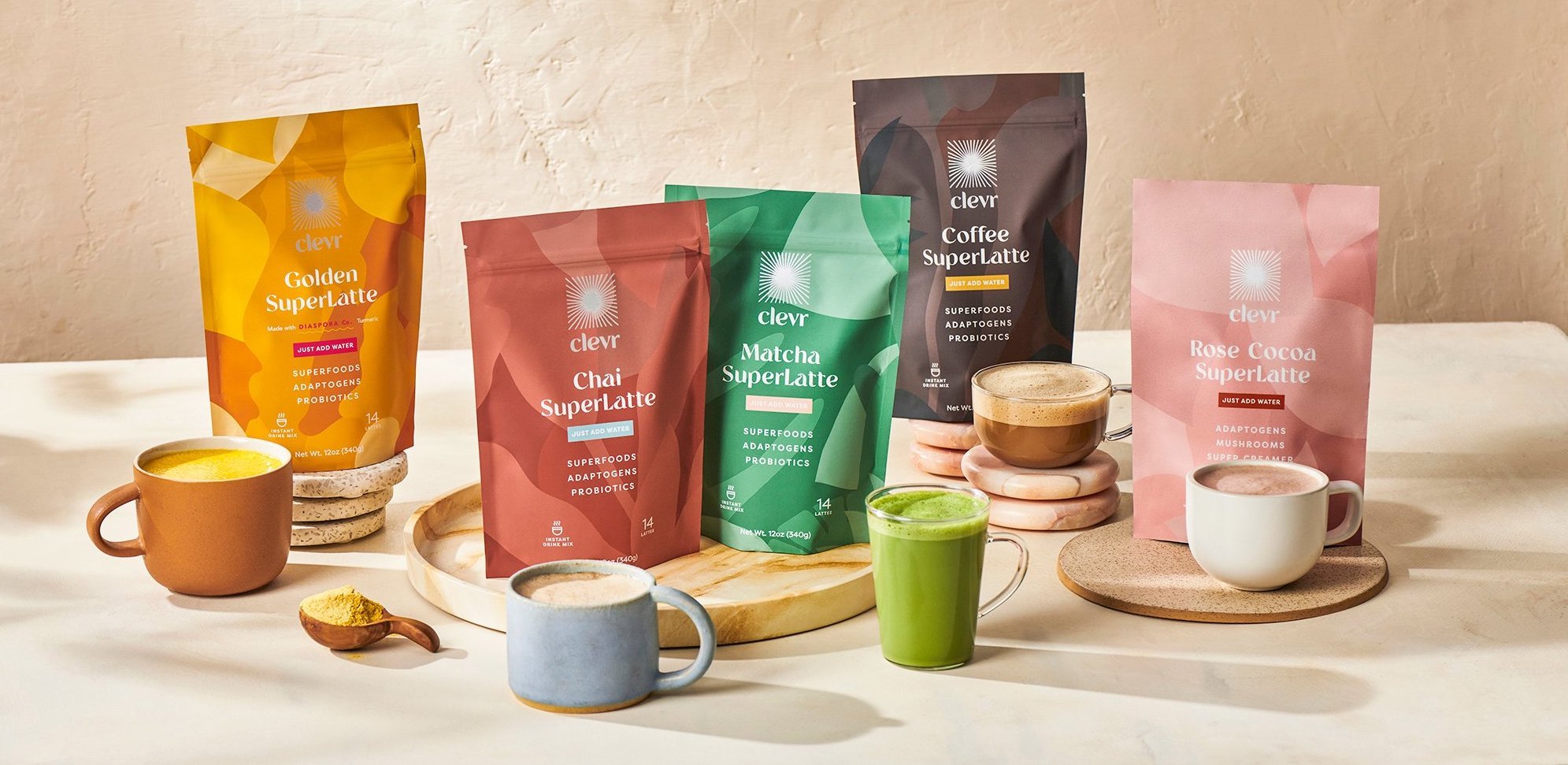 For the woman who loves her lattes and is also in need of some brain-boosting and mood-lifting (that would be most midlife women again).
Clever Blends packs adaptogens, mushrooms, and probiotics in each latte. I personally love the Matcha SuperLatte, which helps me be more clearheaded and it tastes great.
You could also gift a subscription, if you would like to be remembered year-round for your thoughtfulness.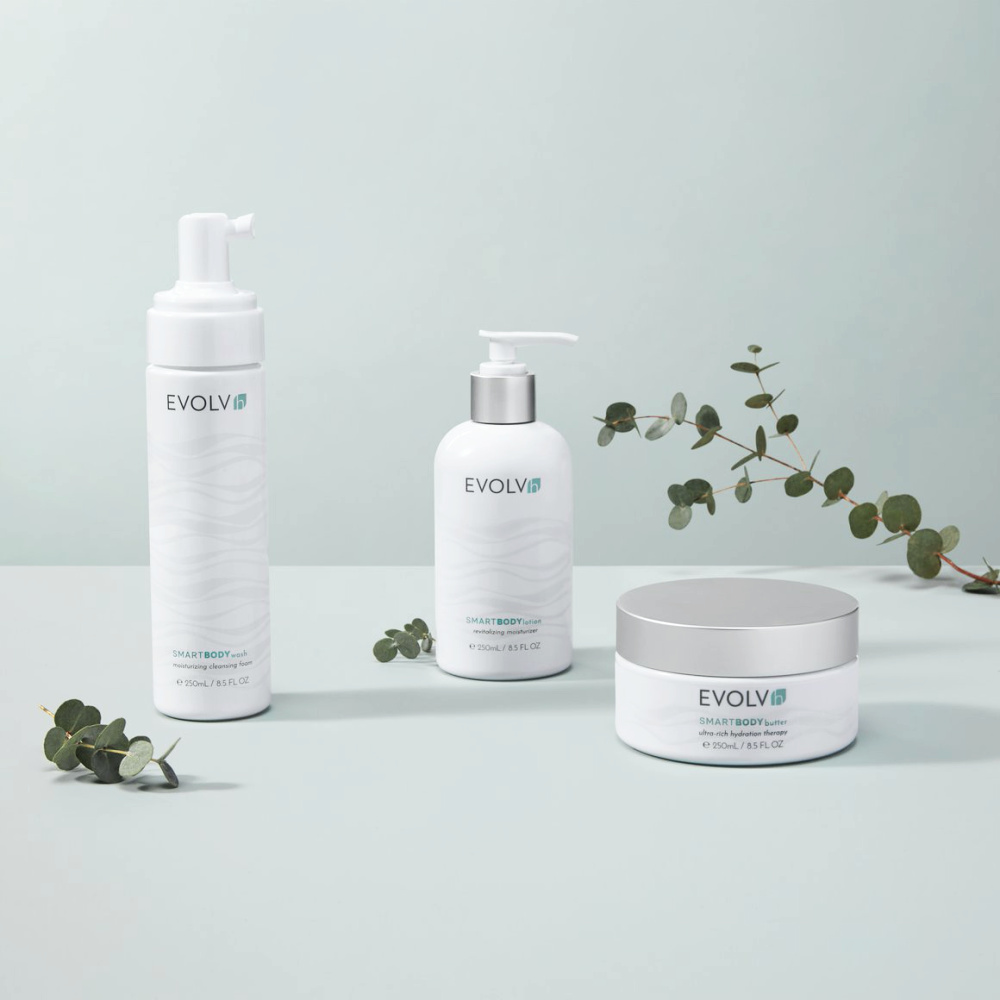 Skin care in midlife should definitely include the entire body. I recently tried Evolvh Smart Body Butter, and loved how luxurious it felt after the shower. 
Instead of getting a cheap bundle at your local discount store, what better way to show your appreciation than to carefully curate a self-care basket with products that you chose yourself.
I try to purchase toiletries for gifts that I am certain the recipient wouldn't pay as much money for. After all, gifting should be about getting items the person wouldn't splurge on.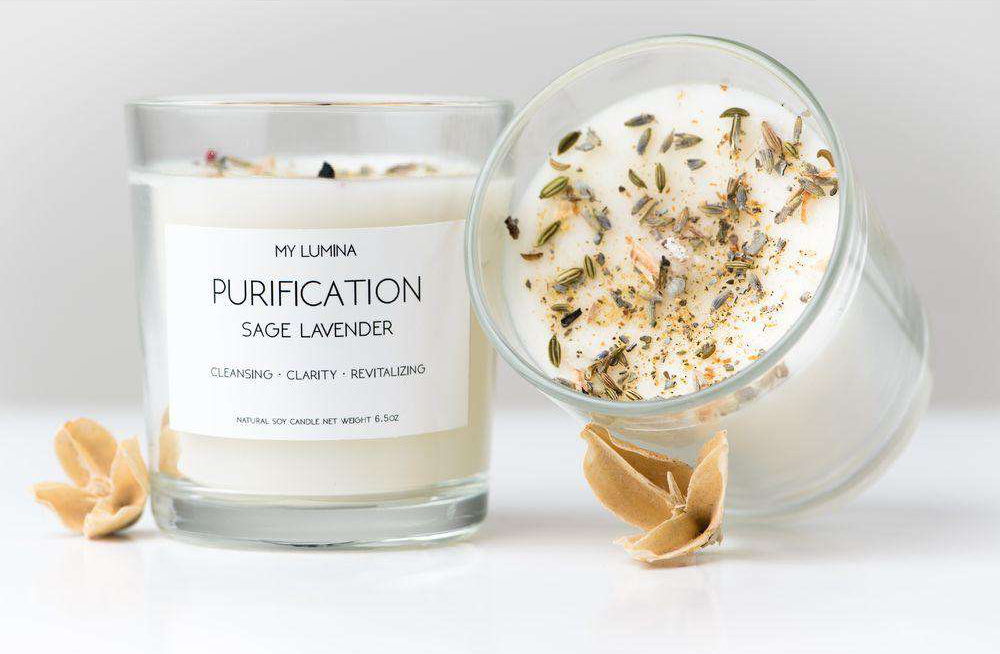 I've been burning My Lumina candles for around a year now, and my favorite is Purification Sage Lavender Candle.
I personally light this one when I'm about to meditate or practice yoga, but it's a great scent to burn at any time of the day.
I recently gifted a Mini Healing Self Love Kit, that includes palo santo to burn and a beautiful rhodonite heart. It was well-received, and I'm sure I will gift it again.
My Lumina is a small business that I'm very happy to support year-round.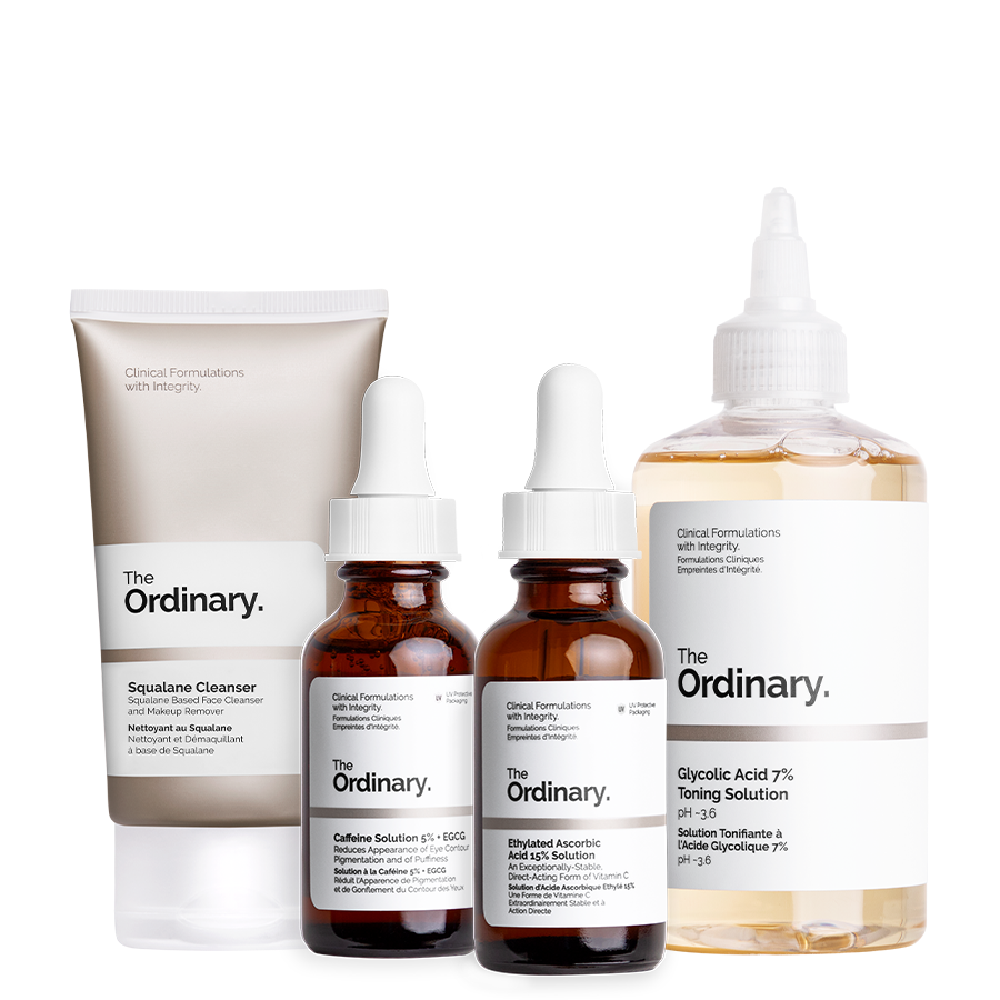 Deciem is a Canada-based skin-care company I discovered recently (where have I been?). It has several impressive skincare lines, the most affordable one being The Ordinary and the most expensive, Niod (and it's still not crazy when it comes to prices).
As someone who loves to read up on skincare, I love The Ordinary and have tested a few products already. However, figuring out what to buy or what to gift can be daunting, so that's where the bundles come in handy.

I'm enjoying testing these products (I buy them out of pocket), while I invest in other more expensive cosmetic enhancements.  I have already convinced my sister, also in her fifties, and even my eldest daughter, in her twenties, to try them.