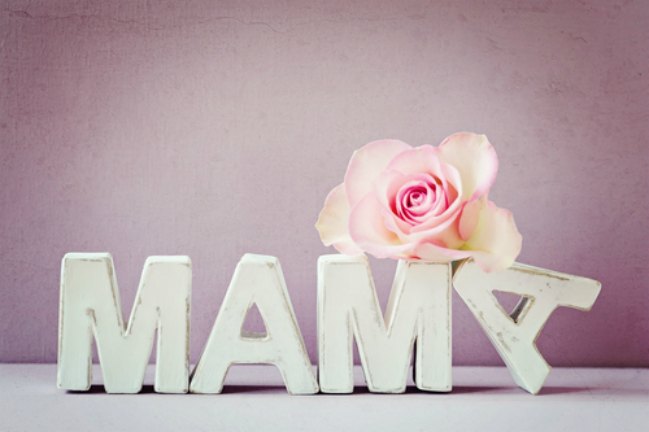 So, are we saying these gifts are only for middle-aged moms? No, of course not, but some of them are particularly good for women of a certain age and you are about to discover why.
We´ve divided our picks into the type of mom you may be considering buying a gift for.
We think the absolute best gift you can give a mother is time and attention, but a little material something doesn´t hurt either, especially if she is not the kind to buy herself what she deserves.
We hope you enjoy our gift suggestions!
FOR THE TECHIE MOM
This is a dream come true for the mom that wants to capture her children's or grandchildren's -or her own- special moments, from a completely different angle.
What's so special about it is that you can wear the camcorder and record life as it happens, whether you're jogging, surfing or recording your dog's view of the world.
It is very small in size, and comes with several mounts, from a suction mount to a head mount. It wirelessly connects to your smartphone for video edition. Pretty cool.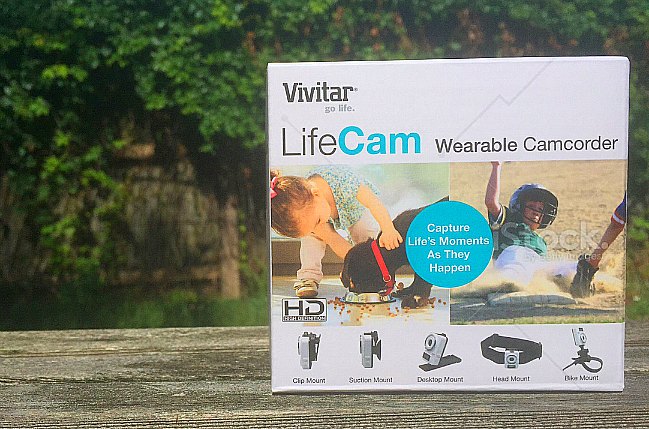 This is a great gadget for the mom that wants to check on her young children in the other room, or watch the pet while she is at work and most important, keep an eye on grandma.
This camera sends video to the cloud through your home wireless system and then streams video to your phone.
You need to install an app on your smartphone through which you can access the image. One of the models incorporates night vision. Handy for caregivers.
Boombot Rex wireless speakers. $60
The Boombot REX connects to Ipods, smartphones tablets and laptops using bluetooth technology.
Mom can take her music or even calls to the bathroom while she pampers herself or to the kitchen while she cooks.
Added bonuses, it's water resistant, ruggedized to take outdoors, rechargeable and really is a hands-free phone.
Our favorite color for mom is the mint green. Which is yours?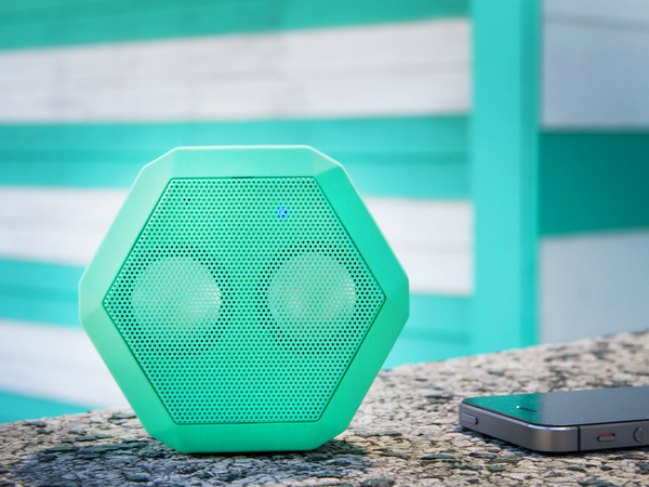 FOR THE MOM THAT NEEDS A SPA BREAK
This is an affordable full-sized skin-care line for face and body.
From the Line Mender face cream to the Eye Mender Plus and anti-aging hand cream, mom will be delighted with the fresh clean scent of this line that is designed just for her maturing skin.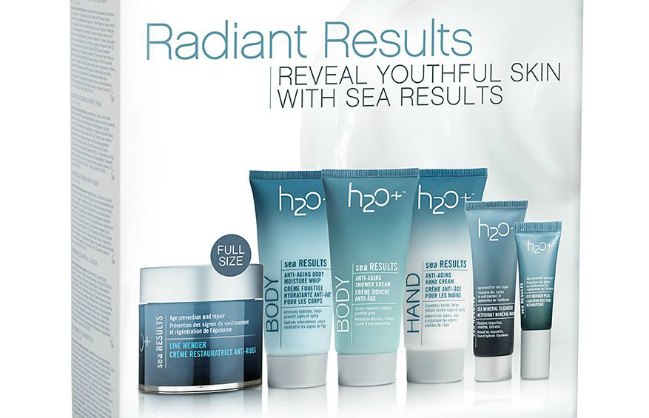 This will get mom's skin swimsuit ready, with a skin-smoothing exfoliator, and hydrating body butter, to name two of the five luscious products in this line.
Again, an affordable and oh, so delectable on your body feelings. It's revitalizing and smells like summer.
What's better than a spa in a box?
Oil Essentials $12.99
This set contains essential oils that will inspire mom's senses while providing beauty and stress-relieving benefits.
Our favorites: Neroli & Avocado and Omega 3,6,9 & Evening Primrose which is great for anything having to do with hot flashes and mood swings.
Plumhill pure body essential gift/sampler sets. $19
Aside from not breaking your bank, these are great for a weekend getaway, and come in 4 delicious scents, our favorite being Cranberry Orange.
They include a Sugar Body Scrub, Body Oil, Hand & Body Wash and a Lip Balm.
These are great to stock up on for unexpected spur-of-the-moment gifts.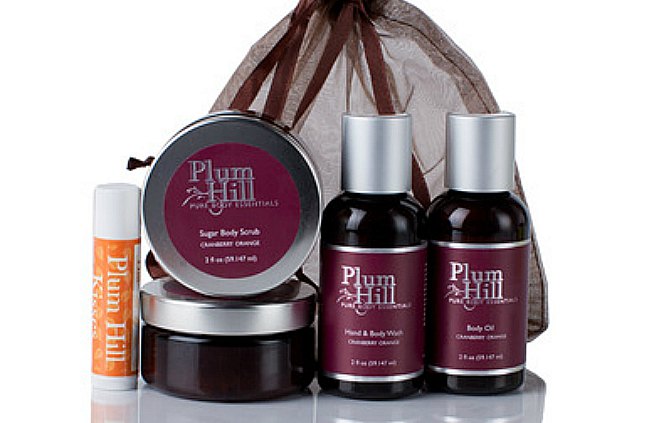 This line is designed with healing and rejuvenation in mind, so any and all of the products are perfect for mature skin.
They all contain nourishing vitamins and fatty acids. These nourishing natural emollients will leave her skin and hair feeling soft and smooth.
FOR THE MOM THAT WANTS TO LOOK AND FEEL HER BEST
LED 7x Magnified Makeup Mirror and Tray $39.95
We always recommend that women of a certain age use a magnified mirror to apply makeup.
So what better than a mirror that also has a multi-sized compartments that will hold your cosmetics, jewelry and hair accessories.
Bonus, it has LED lights that help mom see herself in a, pun intended, better light.
We put this one down for beauty lovers but it's also for techies.
This handy rechargeable device uses pulses of ultrasound energy and vibrates the MicrosPhere Conducting Gel™ it comes with, helping push the skin product of your choice into your skin, increasing its absorption.
It can be used with any of the skin care lines you already own, morning and night. As with any beauty regimen, it requires consistency.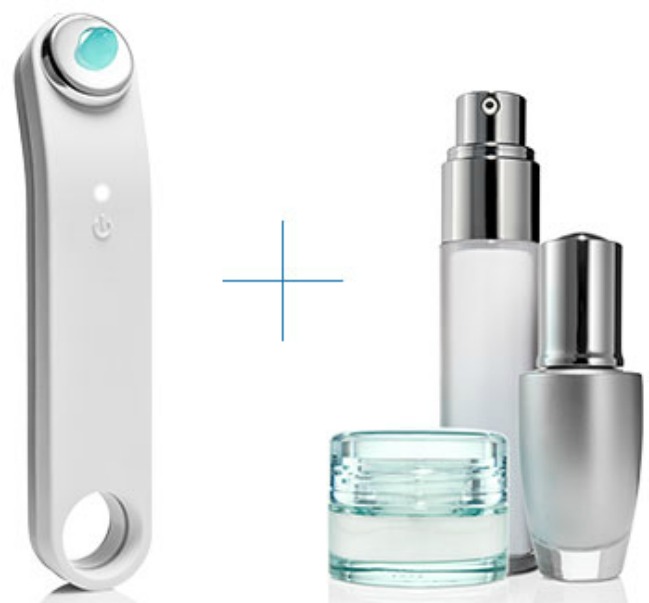 As much as we like e-books for their convenience, this glossy hardcover makes a great gift.
It contains all kinds of information and tips for the woman who may be going through perimenopause or menopause, on how to take care of herself inside and out.
Pilates, raw foods, stretching, proper posture techniques and DIY beauty treatments are all in this book by former super-model Carol Alt who at 53, looks even more fabulous than in her 20's.
FOR THE ROMANTIC & STYLISH MOM
We've long been fans of Isabelle Grace jewelry, that has a growing collection of effortless, elegant and timeless pieces. We especially love the latest collection of pendants and necklaces for moms.
Our personal favorite is the Bloom pendant with the lotus flower, which has "you make me bloom" inscribed in the back. A dainty and beautiful gift.
You can also get her a gift card so that she can enjoy the process of browsing and choosing her piece herself. Either way you can't go wrong.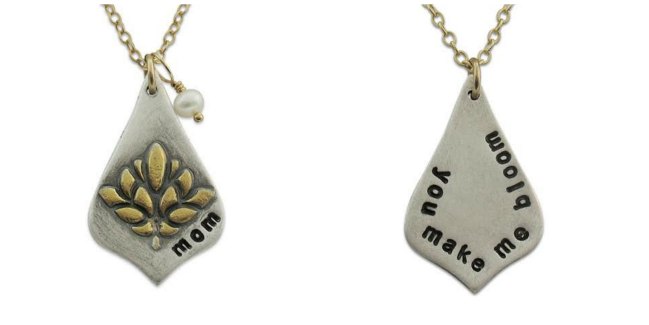 This is another of our favorite lines of jewelry, ever since they opened shop quite a few years ago.
Our personal favorites are the charm bracelets which you can design yourself and the name rings you can engrave.
These are durable (we've had our ring for nearly ten years and it's going strong), and beautiful.
They keep adding more possibilities to their line of beautiful silver jewelry.
We have a soft spot for this line of jewelry and accessories founded by two moms, that has a lot of different price points.
These are purchased through a representative that will give you personalized attention.
You can organize a party to receive free hostess jewelry, or simply order online your favorite piece for mom, or for you.
They are always updating their collections and have flash sales that you can find about by signing up to their newsletter.
Viva Fifty limited edition jewelry
These are limited editions of no more than 50 pieces each. They are designed exclusively for Viva Fifty™.
You may choose from the polished silver pendants handmade in Australia by midlife designer Andrea Isaac, that are dainty and small (30 mm in diameter), or the chunky hammered steel hearts that are also handmade, but in Haiti by artisan Jean Exuvara Jolimeau. He lives and works in a neighborhood of Croix des Bouquets called Noaille.
I have ties to Haiti and it is my pleasure to be able to showcase their one of a kind artisanship.