Just a few years ago it was harder to find more than a handful of mature beauty YouTubers. We once made a list of midlife YouTubers, and even that one was hard to compile. It's exciting to see how many more are in the space, and how their audiences are cheering them on.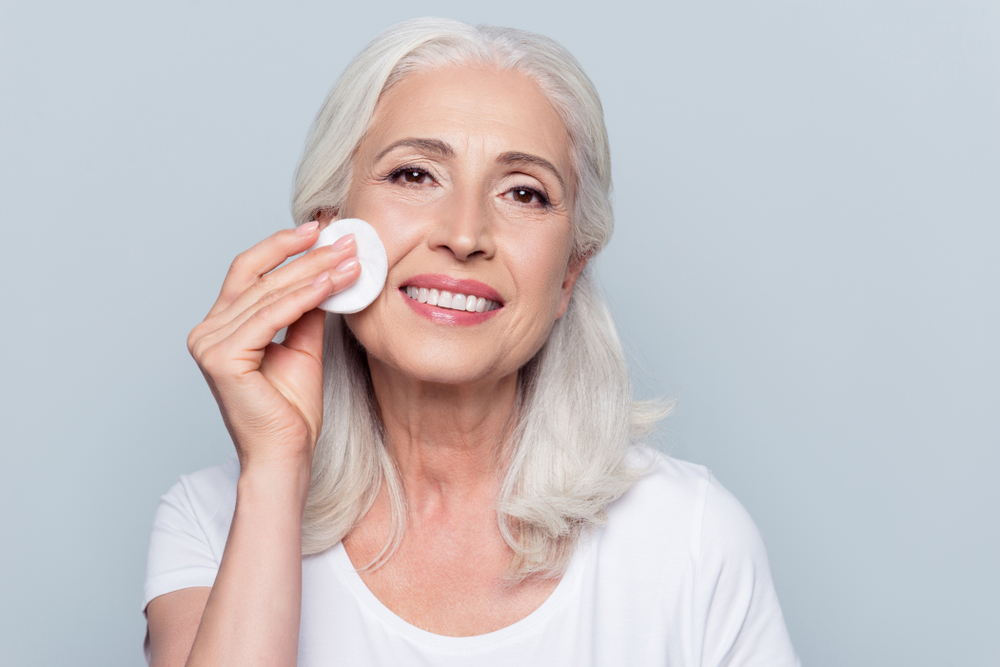 This list is by no means exhaustive, and the order in which they are listed is absolutely random. In our eyes, they are all number one! We did make an effort to include women who are open about their age and we could verify that they are in fact, over 50.
It's not easy to put together a YouTube channel, stay consistent and deal with the negative comments that everyone who dares put themselves out there gets.
Cheers to all these ladies and thank you for inspiring us to continue to take care of the skin we're in after 50!
Chris offers beauty and makeup videos for the timeless woman. We especially loved her Charlotte Tilbury makeup tutorial.
This channel covers everything from skincare to teeth whitening. We love that this YouTuber is over 60, and sharing what is working for her. One of our fave videos is this one makeup to look youthful after 60.
Angel Dobbins shares simple home remedies, life hacks, DIYS, beauty VLOGS, and anti-aging treatments in her videos. She has two more YouTube channels if you can believe that. Make sure to subscribe to see everything she has to offer. We loved this video on coconut oil and baking soda as a beauty hack.
This fabulous YouTuber will turn 50 in December of 2021 (Happy Birthday in advance), and documents her skincare on video. All her videos are really helpful and informative, and here we're sharing her latest on the best things she's done for her skin.
Angie is about to reach one MILLION subscribers and this is so well-deserved. She started her YouTube channel when she turned 50 and is now 58. Her channel and this publication are the same age. All her videos are informative, and we could have chosen any of them, but we love her skincare routine which she updates every few months.
Melissa is in her 60s and makes it look effortless. We appreciate all of her tips and tricks on taking care of our skin, but she also has great videos on health and fitness, amongst others. We picked her video on her 32 years of using Retin-A.
Kimberly has an impressive following, especially considering she started her YouTube channel less than three years ago. We love how she shares side-by-side pictures of her before-and-after skincare journey. We especially enjoyed her video on what skincare works and which doesn't. Oh, and she is also in her super sixties.
Another beautiful and bold woman in her fifties sharing her beauty and style tips. Once again, we picked a skin-care video to share here, but make sure to subscribe to her channel for everything she has to offer.
In her channel, Lisa shares that she is 55 and a wearer of many hats, now dedicated to sharing her passion for skincare and makeup in her fifties and beyond. Who doesn't want to know more about affordable beauty? That's why we chose this video to share with you:
Another 60+ beauty sharing with us her journey to look and feel her best at any age. It's just exciting to watch a mature woman sharing her secrets to being youthful. We believe beauty is more than skin deep and Tamara proves that. Here are her best face lifting techniques.
Thank you all for sharing your experience, your journey and your hope for even better years to come!