Table of Contents
Turning 70 is a milestone birthday that deserves to be celebrated in a special way, with thoughtful gifts.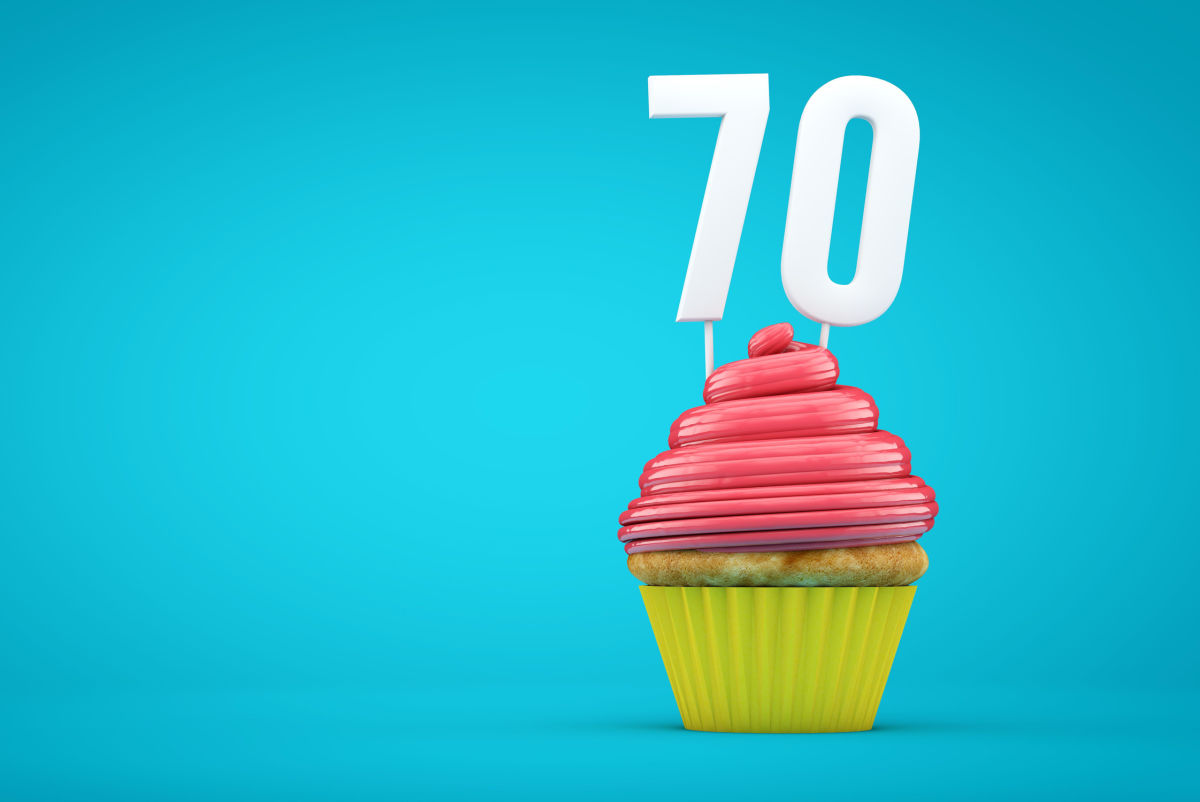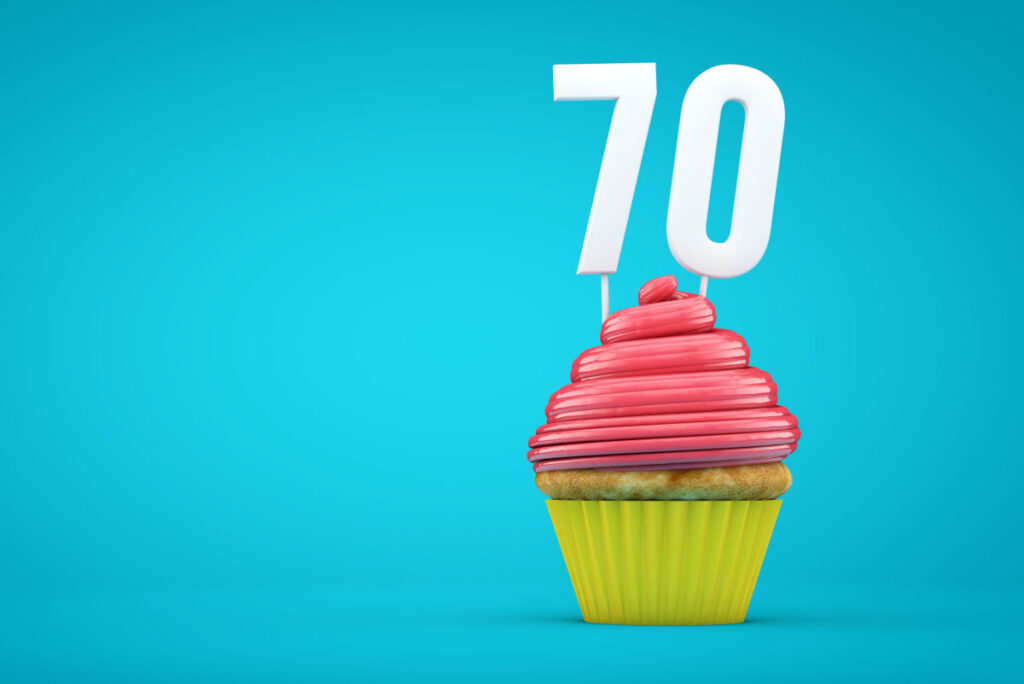 A way that makes you truly embrace what it means to have overcome so many challenges and risen above them.
Whether you want to mark the occasion with a big party, a more intimate gathering, or a low-key celebration, there are many ways to make your 70th birthday one for the books.
From traveling to an exotic destination to indulging in your favorite hobbies, the possibilities are endless.
In this blog post, we'll explore some of the most creative and memorable ways to celebrate your 70th birthday and make it a day to truly cherish.
1.- Take a trip to your favorite destination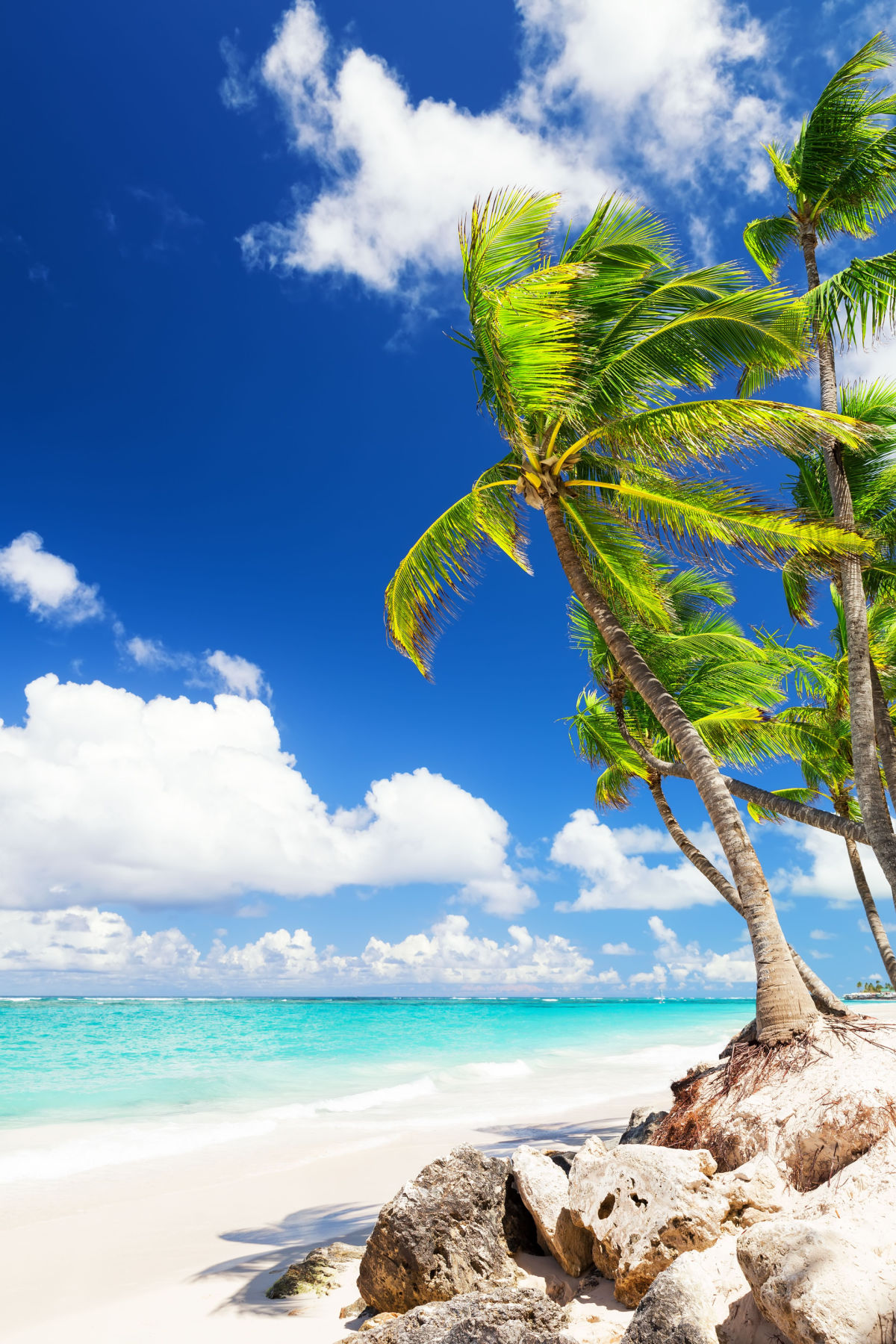 Nothing like traveling to feel like you're doing something completely different for yourself.
If you have not been indulging in travel, your 70th birthday is definitely the time to treat yourself to that special trip.
2.- Have a huge & loud birthday party with friends and family
A good old party, your way, is a great traditional way to celebrate a 70th birthday.
You just have to plan ahead, and maybe enlist the help of a friend or family member to make sure it is memorable.
3.- Write a memoir or life story
If you've ever toyed with writing your memoirs or your life story, whether for publication or to pass it down to your children and grandchildren, but never got around to starting it, why not on your 70th birthday?
Writing can be cathartic and also a way to get to know yourself better. If you've ever kept a journal, now is the time to go read it and gather information and inspiration.
4.- Volunteer for a near and dear cause
If you feel like you've got it all and done it all, maybe it's time to give back!
Perhaps give your time and energy to a local charity, a woman's shelter, or whatever cause speaks to you.
5.- Give back to your community through a charitable donation
Celebrating your birthday by giving back to the community is a wonderful way to make a positive impact. Consider making a charitable donation to an organization or cause that you're passionate about.
This act of kindness will not only make a difference in the lives of others, but it will also bring you a sense of fulfillment and joy knowing that you've made a positive impact in the world.
Whether it's a monetary donation or volunteering your time, giving back to others is a great way to spend your birthday.
6.- Plan a themed 70th birthday party with loved ones
There are so many party themes to choose from – disco party, 70's, 80's, masquerade ball, you name it.
We never really grow out of the need to have fun, so dress up and have a blast.
7.- Learn a new skill or take up a new hobby
The people who enjoy their older years the best keep nurturing our innate sense of wonder.
Whether it's playing the ukelele or aerial yoga, it really is never too late to learn something new. Learning a new language, for example, improves cognitive skills.
8.- Host a dinner party with a celebrity chef
Instead of catering or cooking yourself, hire a chef. Maybe she's not a TV celebrity chef, but someone well-known in your area.
One way or another this will wow your guests and make your 70th birthday party really special.
9.- Go ziplining or on a tree adventure course
If you're not into skydiving, something equally thrilling but safer and less expensive is ziplining.
Find a local course or even travel to a place like Costa Rica where you can zipline through the jungle.
10.- Go camping, hiking, or on any kind of outdoor adventure
If you're an outdoor enthusiast, this option is for you. Perhaps enlist a few friends who share your love of nature and plan the trip together.
Whether camping or glamping, this is a good, healthy, and wholesome way to celebrate your 70th birthday.
11.- Go on a hot air balloon ride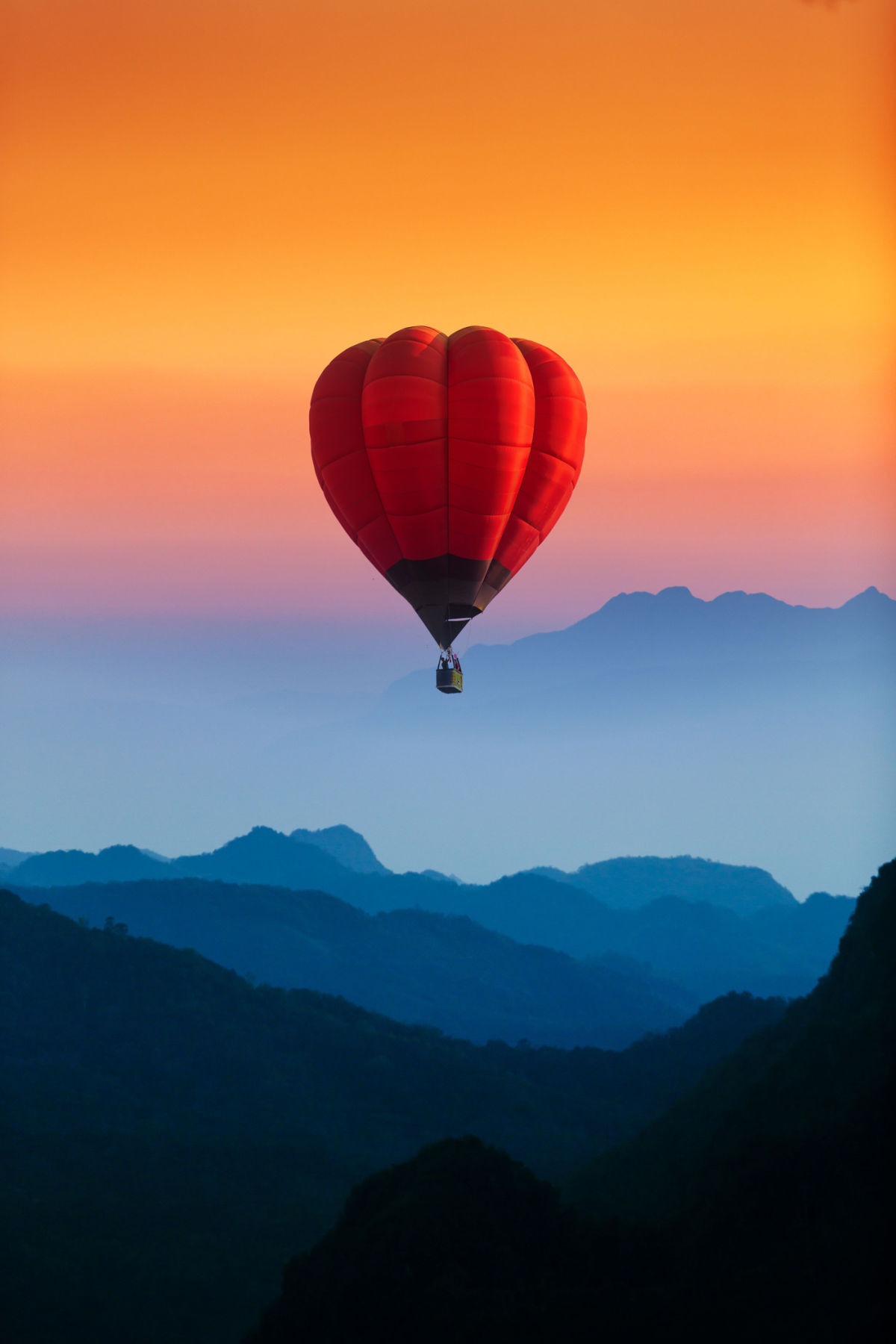 We've included the option of going on a hot air balloon ride in all of our birthday recommendations. It's low-stress and yet absolutely breathtaking.
You can toast to your 70th birthday in the air or once you land, depending on the rules and regulations in the country and state where you ride.
I2.- Spend the day at the spa getting all the treatments
A spa day is always a good idea. Whether you do it alone or with friends is up to you.
Just make sure you go all out and book all the treatments you can so that when you're done you feel absolutely pampered on your 70th!
13.- Binge-watch your favorite movies
If you're not up to much, maybe celebrate with others on a different day and then just indulge in a day of a forbidden pleasure like binge-watching movies or shows or reading romance novels.
14.- Visit a new country or city
It doesn't have to be a faraway exotic destination, just a place you've never been to before. It can definitely be a cool birthday destination on a budget.
This will serve as a reminder that there is still a lot left to explore, so why not do it now?
15.- Try a new ethnic cuisine
If there is any kind of cuisine you have never dared try, why not be adventurous on your 70th?

Ask your friends what they would recommend, and go by that, or spend some time doing some research before making your reservations.
16.- Spend the day at an art museum or gallery
If you're an art lover, then take the day to pay homage to local artists. Maybe even buy yourself a painting if you're at a gallery.
17.- Buy tickets to a favorite band's concert
Of course it would be fabulous if the concert were exactly on your birthday, but it's just as good to actually buy the tickets!
Whether it's an iconic band from your youth or a more recent band is your choice. The point is for you to have a good time.
18.- Host a family reunion
Nobody needs extra stress at any age, and especially not at 70, so if this is going to be stressful, skip right past it.
If on the other hand, it brings you joy, then by all means organize a family reunion where everyone gets together to celebrate you.
19.- Take your first dance class ever
If you've never danced, know that dancing improves motor skills and is a wonderful activity for any age.
There are plenty of classes that include people of all ages and different levels.
20.- Go to your favorite theme park and enjoy the rides
Just be sure to skip the rides that may be harmful to you if you have any injuries or health conditions.
And if you really want the entire family to enjoy it, then invite your kids and grandkids to enjoy the theme park with you!
21.- Host a clothes & accessories swap event with your best friends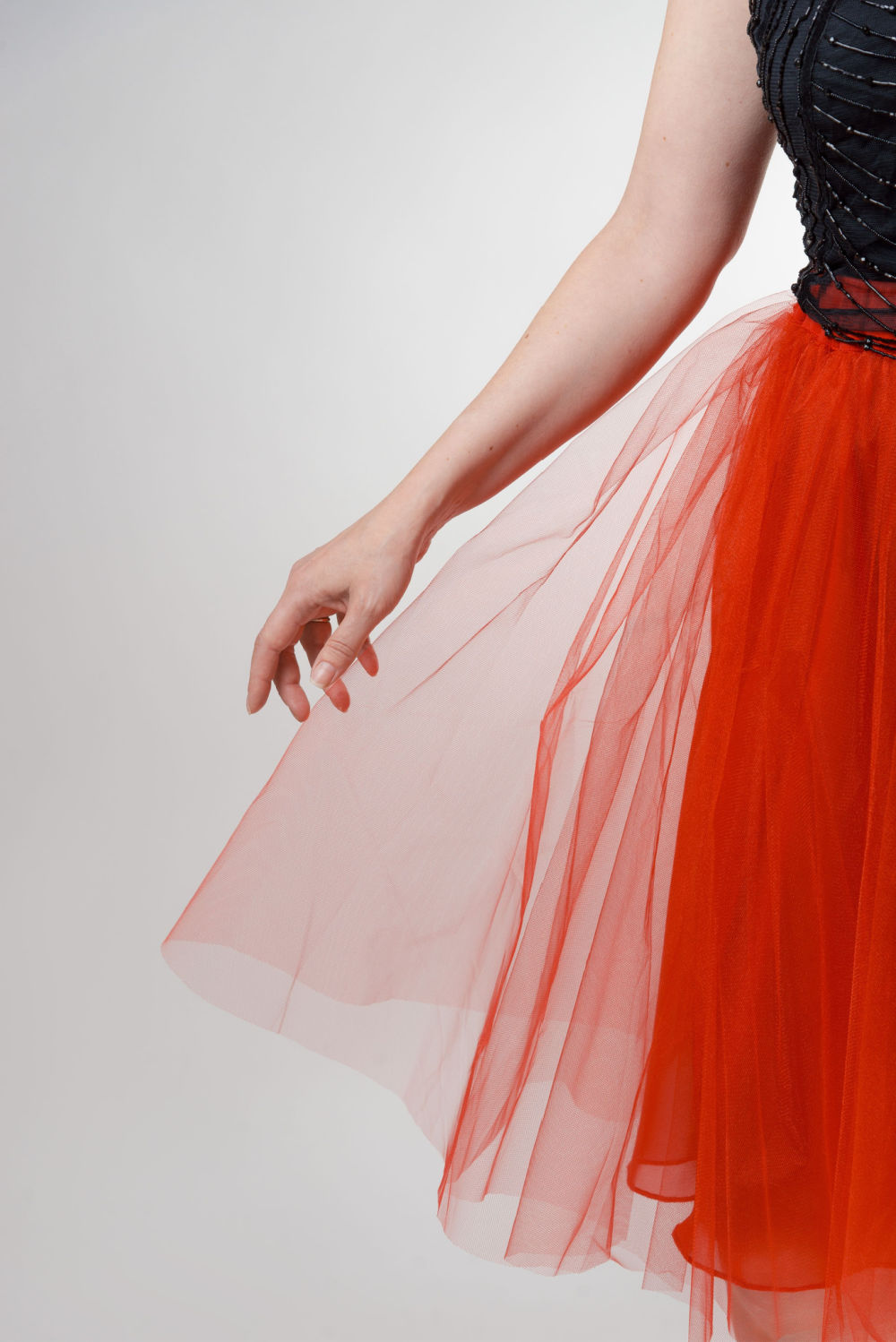 This is a great way to go shopping without spending any money, and revamp your own wardrobe while helping your friends revamp theirs.
Host it like a real party with food, drinks, music, and cake!
22.- Enroll in a cooking course or class
Consider enrolling in a cooking class for your 70th birthday to learn new skills and techniques in the kitchen. Whether you're a seasoned cook or a beginner, taking a class will allow you to expand your culinary knowledge and try new recipes.
You can choose from a variety of cuisines, techniques, and styles, or find a class that focuses on a specific ingredient or dish.
The experience of learning in a group and cooking with others can be a fun and rewarding way to celebrate your birthday.
23.- Experiment with a beauty makeover or brand new hairstyle
Either hire a makeup artist to come to you or book a makeup and hairstyle session at a salon.
Bring in pictures of makeup and hairstyle looks you'd love to try or let yourself be surprised by the artist.
24.- Take yourself shopping
Don't just "go shopping." Do it with the purpose of buying clothes, makeup, and accessories that match who you are at 70.

Then give away some of the old clothes that you haven't worn in a while to the Goodwill or to a woman's shelter.
25.- Book a photo shoot to commemorate turning 70
It could be any kind of photoshoot, not necessarily a boudoir photoshoot. It could be action pictures, a day-in-the-life, or headshots. Your choice!
It's a great thing to do for yourself but your kids and grandkids, if you have them, will appreciate it too.
26.- Go on a tropical destination cruise
If you've never been on a cruise, it's one of those things you should experience at least once.

Whether you go alone, with your spouse, family, or friends, it's a great way to visit different places during the same trip, and there is no shortage of entertainment and dining options.
27.- Take a road trip to an area you've always wanted to visit
If road trips are your thing, then plan to hit the road with a bestie, and enjoy visiting that area you've always wanted to go to but never did.
New Mexico is one of those areas that is fabulous for a road trip. It could also be someplace close to where you live or a more ambitious trip like crossing the U.S. by car.
28.- Visit a vineyard or brewery depending on your taste
If you like wine or beer, seeing how your favorite beverage is made is interesting and fun.
If that is absolutely out of the question, then get yourself an at-home brewery kit.
29.- Kick back and host a picnic at the park
A celebration doesn't have to be over the top. At this stage of life, we know that connecting with friends and family beats almost anything else.
Make it a beautiful event by catering it or by preparing in advance with baskets, picnic blankets, and games.
30.- Rent a beach house or seaside villa for the weekend
If you're a beach lover, renting a beach house or seaside villa can feel like a dream come true, especially if this is not something you do regularly.
Treat yourself to walks on the beach, naps on a hammock, and watching the sunset or the sunrise.
31.- Take a scenic train ride in Europe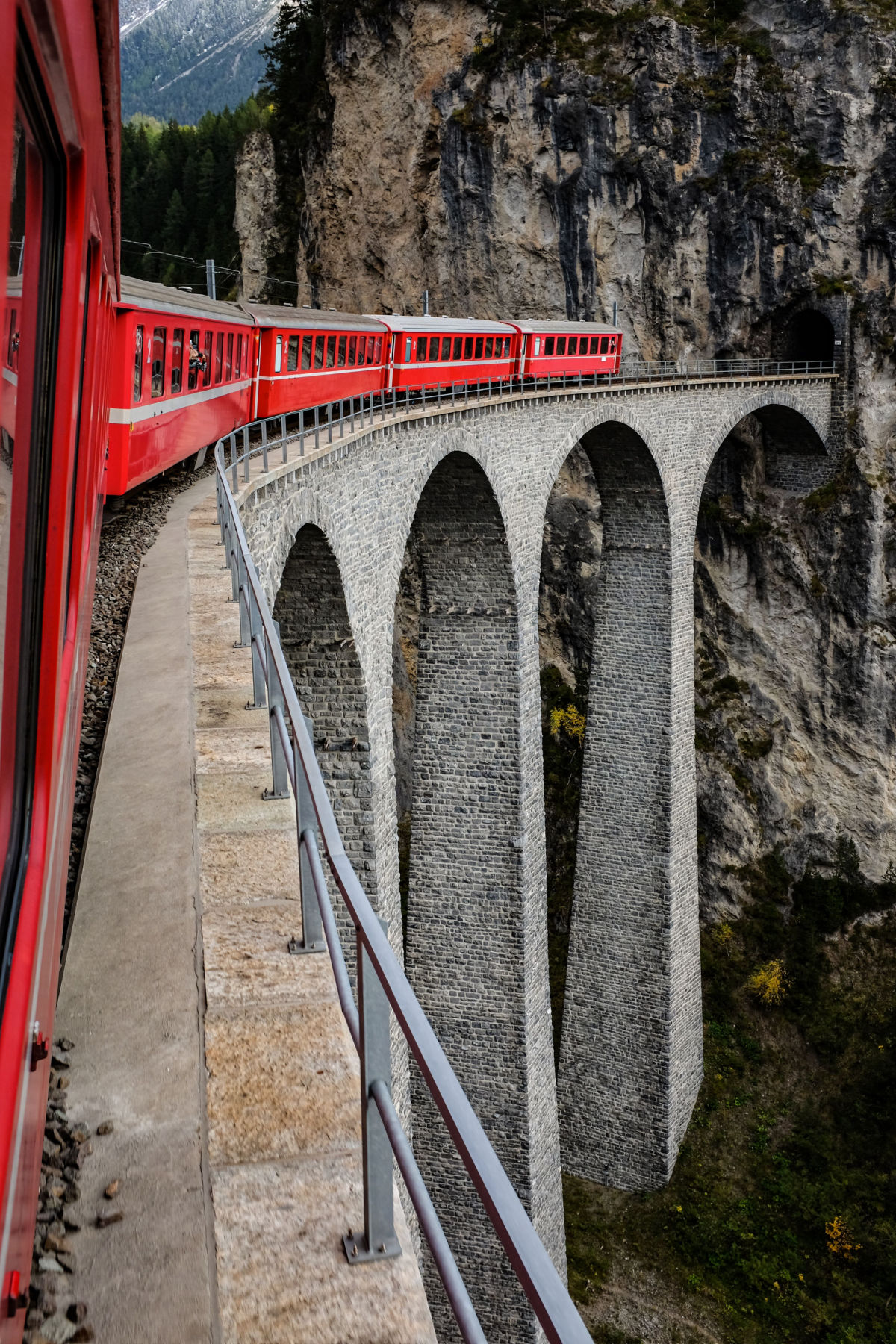 There are plenty of scenic train rides, like the Flam Railway in Norway, Rome to Palermo in Italy, or the Glacier Express in Switzerland.
Consider one of 10 of Europe's most scenic train journeys, and enjoy!
32.- Go on a photo safari in Africa
Photo safaris in Africa are a great way to see wildlife in their element. There are numerous national parks in Africa that offer these.
They are usually done in small groups, and if you have a passion for photography and nature this is a perfect combination of both.
33.- Sign up for a 5k 10k run or a half marathon
This is going to depend on your fitness level and your dedication to training. There are long-distance runners who never quit the sport.
You don't have to run the distance, either. Many races are open to participants who walk part of or the entire course.
34.- Host a simple barbecue in your backyard
If you're more into laid-back celebrations with family and friends, this is a great option.
It's informal, family-friendly, and a reminder of what's really important.
35.- Visit a national park or monument
Make a list of national parks and/or monuments you have never visited. Choose one or more and plan your visit ahead of time.

A year to six months in advance is ideal to start planning.
36.- Rent a houseboat or yacht
A yacht would be a more traditional, but still fun venue for a 70th birthday party.
A houseboat is a quirkier option. The most common type of houseboat is a ship or boat that has been adapted to serve as a year-round home and is usually, but not always, docked
Find one in a location you'd love to spend time at and throw a party on the houseboat.
37.- Walk part of the Camino de Santiago
Go on a pilgrimage to the Camino de Santiago. You may start at any point and end in Santiago de Compostela, or just do a part of it.
There are different routes, but the most famous one is El Camino Francés, depicted in books and films.
38.- Go indoor rock climbing
The reason we suggest indoor rock climbing is that if this is your first time doing it, it is safer to try in a rock climbing gym.
We know people in their 70s who started rock climbing at this age and enjoy it with their friends, and even their grandchildren.
39.- Leisurely visit a botanical garden or arboretum
Visiting a botanical garden or arboretum can be communion with nature.
Bring your journal to reflect on your struggles and accomplishments in the last decade and what you have yet to do in the next one.
40.- Take a glass-bottom boat ride
You can do these practically anywhere but there are some great glass-bottom boat rides in Florida.
You can see manatees, dolphins, and alligators. Bring your phone or camera to take pictures.
41.- Rent a luxury car or motorcycle for a day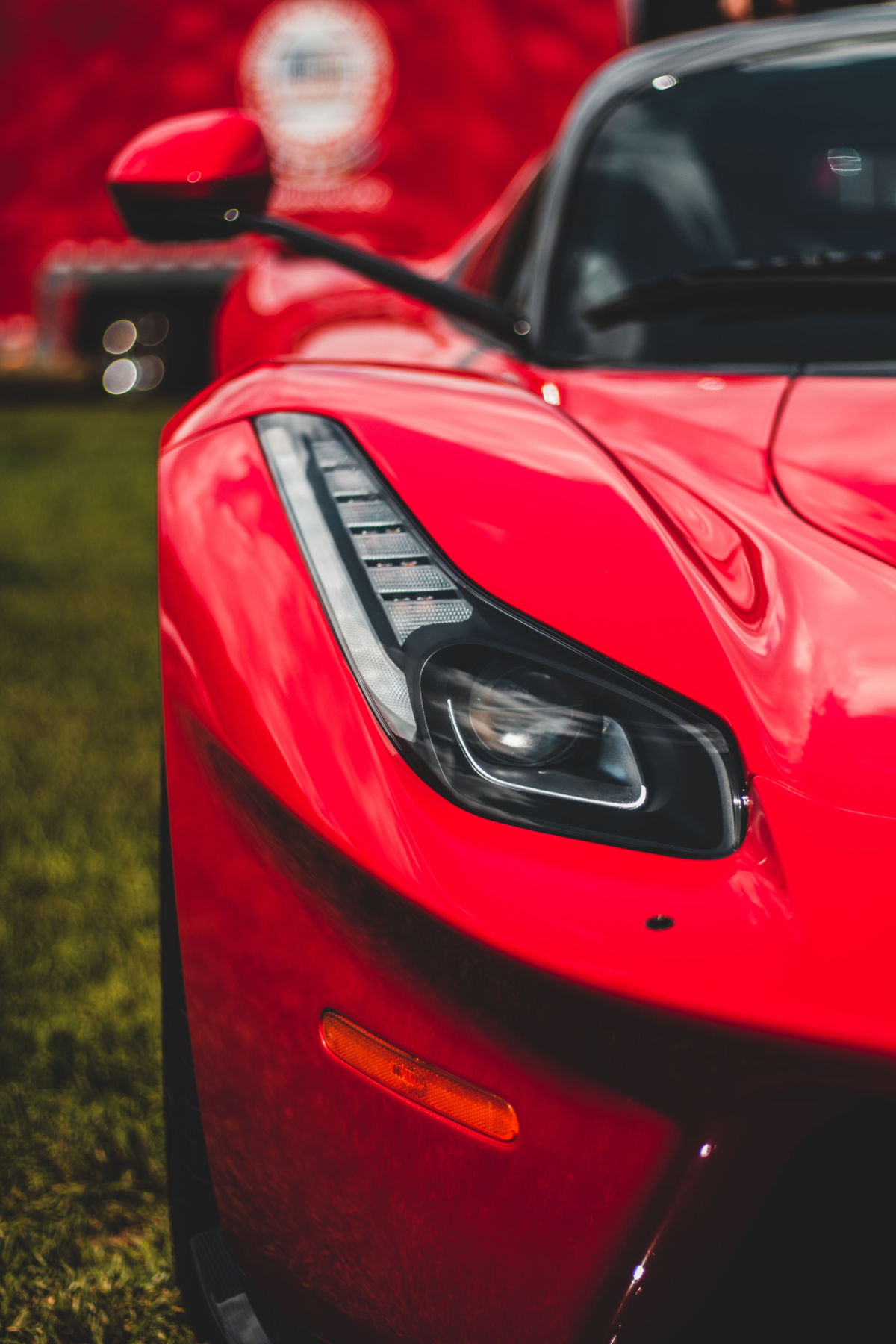 If you can´t afford it or choose not to own one, why not rent your dream car or motorcycle for a day?
Harley Davidson has motorcycle experiences including rentals and a museum.
42.- Adopt a rescue dog or a cat
If you are craving a companion, consider adopting a pet. Especially rescue cats and dogs are wonderful pets in this stage of our lives.
Not only do they provide companionship but in the case of dogs, help us stay active and also make new friends – other dog owners at the park.
43.- Have a laid-back potluck dinner with your best friends
If you're really not up to a fancy bash, then invite your best friends over and ask each one to bring a dish.
This makes it more of a communal event and allows everyone to feel like they are really part of the preparation!
44.- Take a scenic helicopter tour
A helicopter tour provides a unique and exhilarating perspective of the surrounding landscape, allowing you to see things from a bird's eye view.
This can offer breathtaking views and experiences that are not possible from the ground, such as flying over scenic landmarks, national parks, cities, coastlines, and other scenic locations. Find one near you and book it to celebrate your 70th!
45.- Go on a horseback ride
Horseback riding can provide adventure and excitement, especially if you are an outdoor enthusiast.
It can also provide light physical activity, which can be good for both physical and mental health.
Finally, it can be a fun way to bond with friends or family, creating new memories and moments to cherish.
46.- Rent a cabin in the woods
A cabin in the woods offers a chance to spend quality time with friends and family, enjoying each other's company in a relaxed and intimate setting.
Cabins in the woods often offer a variety of activities, such as hiking, fishing, and wildlife watching, providing a chance to be active and enjoy the great outdoors.
47.- Visit a science museum or planetarium
Visiting a science museum or planetarium for your birthday is a unique and educational way to celebrate.
You can expand your knowledge and understanding of science, technology, and the universe through interactive exhibits and displays.
Whether you are interested in astronomy, physics, biology, or any other scientific field, a visit to a science museum or planetarium can offer a fascinating and memorable birthday experience.
48.- Sign up for an improv course with friends
Improv is a form of live performance where actors create characters and scenes on the spot, without a script. Improv classes can provide a fun and challenging experience as improv requires quick thinking, creativity, and teamwork.
Improv can also be a great way to meet new people and make friends, as well as provide a much-needed release from stress and a source of laughter and joy.
Improv classes can offer a unique and enjoyable birthday experience that can help you grow and develop in new ways.
49.- Take a scenic kayak or canoe ride
Taking a kayak or canoe ride for your birthday can be a fun and exciting way to celebrate. It provides an opportunity to enjoy the beauty of the outdoors while engaging in a physical activity that can be both challenging and relaxing.
Whether you are an experienced paddler or a beginner, taking a kayak or canoe ride for your birthday can offer a unique and memorable experience.
50.- Spend the day painting a mural
Painting a mural based on your life story for your birthday can be a meaningful and personal way to celebrate.
It allows you to reflect on your experiences, memories, and accomplishments, and turn them into a visual representation that showcases the unique journey of your life.
Whether you choose to paint it yourself or collaborate with others, creating a mural based on your life story can be a powerful and therapeutic way to commemorate your birthday, while sharing your story and legacy with future generations.
51.- Go swimming with manatees, dolphins, or manta rays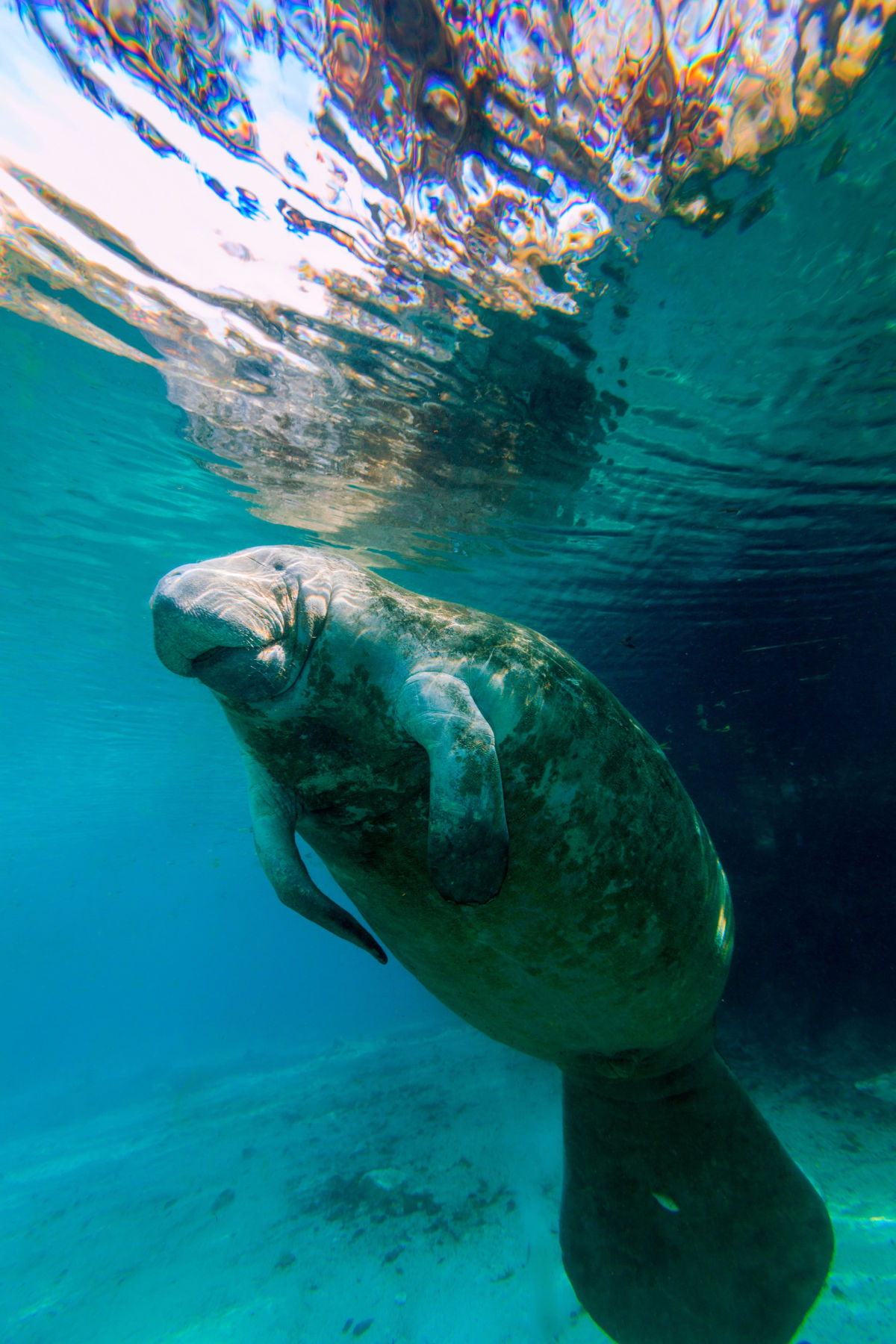 Here are a few places where you can go swimming with manatees, dolphins, or manta rays for your birthday:
Snorkeling with manatees in Crystal River, Florida.
Scuba diving with dolphins in Hawaii.
Taking a boat tour to swim with manta rays in Kona, Hawaii.
Kayaking with manatees in the Florida Everglades.
Snorkeling with dolphins in the Caribbean.
Scuba diving with manta rays in Bora Bora.
Each experience offers its own unique and unforgettable encounters with these magnificent creatures.
52.- Visit an animal sanctuary or wildlife refuge
Visiting an animal sanctuary for your 70th birthday allows you to connect with animals and learn about their natural habitats, behaviors, and conservation efforts.
By visiting an animal sanctuary, you can support the care and protection of animals while also enjoying a fun and educational experience.
Here are a few animal sanctuaries to visit for your birthday:
The Chimpanzee Sanctuary in Cameroon, Africa.
The Elephant Nature Park in Chiang Mai, Thailand.
The Orangutan Sanctuary in Borneo, Indonesia.
The Gorilla Sanctuary in Rwanda, Africa.
The Tiger Temple in Kanchanaburi, Thailand.
The Jaguar Sanctuary in Belize.
53.- Go paintballing with friends
Paintballing can provide a physical challenge and adrenaline rush, offer a fun and competitive way to bond with friends and family, and allow for the experience of teamwork and strategy while playing.
Paintballing also gives you the chance to step outside your comfort zone and try something new, and provide a memorable and exciting 70th birthday celebration.
54.- Go paragliding on the beach or at an exotic location
Paragliding can offer a thrilling and unique experience for your 70th birthday, with breathtaking views and the excitement of flight.
Popular locations include Interlaken, Switzerland, Rio de Janeiro, Brazil and also beaches such as Bali, Indonesia.
This adventure provides a once-in-a-lifetime opportunity to challenge yourself and create a memorable celebration.
55.- Visit a butterfly or bird sanctuary
Visiting a butterfly or bird sanctuary for your birthday can offer a peaceful and educational experience, surrounded by exotic species in their natural habitats.
Popular destinations include the Monarch Butterfly Biosphere Reserve in Mexico and Keoladeo National Park in India.
This unique and memorable birthday celebration offers a chance to connect with nature and create a meaningful experience.
56.- Rent a private yacht or catamaran
Renting a private yacht or catamaran for your birthday can provide a luxurious and exclusive experience.
Sail along the coast or ocean, relax on deck, and enjoy breathtaking views, all while celebrating in style.
Popular destinations include the Caribbean, the Mediterranean, and the Greek Islands. Create a unique and unforgettable birthday celebration with options for dining, entertainment, and custom itineraries.
57.- Spend the day at a water park or swimming pool
Spend a fun and refreshing day at a waterpark or pool for your 70th birthday. With attractions from thrilling water slides to relaxing pools, create lasting memories with friends and family.
Options range from indoor and outdoor waterparks to private pools and resort settings, fitting any birthday celebration.
58.- Have a pool party with friends
A pool party is a fun and refreshing way to celebrate your birthday, whether you want a more relaxed or energetic celebration.
From private pools to hotel pools, there are plenty of options for hosting a pool party, making it an ideal way to spend your special day with friends and family.
So, grab your swimsuits, floaties, and sunscreen, and get ready for a day of soaking up the sun, playing in the water, and creating lasting memories with those you love the most.
59.- Take a sunset boat cruise
Celebrate your birthday with a unique sunset cruise. Take in stunning views, fresh sea air, and custom food, drinks, and entertainment.
With options for a private yacht or catamaran tour, make your birthday unforgettable. Raise a glass, make memories, and enjoy a special celebration.
60.- Visit a wildlife park or preserve
Celebrate your 70th birthday by visiting a wildlife park or preserve. Immerse yourself in the beauty of nature and observe exotic animals in their natural habitats.
Experience a variety of wildlife, from big cats and primates to elephants and giraffes. Some popular wildlife parks and preserves to visit include the San Diego Zoo Safari Park, the Kruger National Park in South Africa, and the Maasai Mara National Reserve in Kenya.
Whether you prefer a guided tour or a self-exploration, a wildlife park or preserve is a unique and unforgettable way to celebrate your special day.
61.- Rent a private villa and invite your friends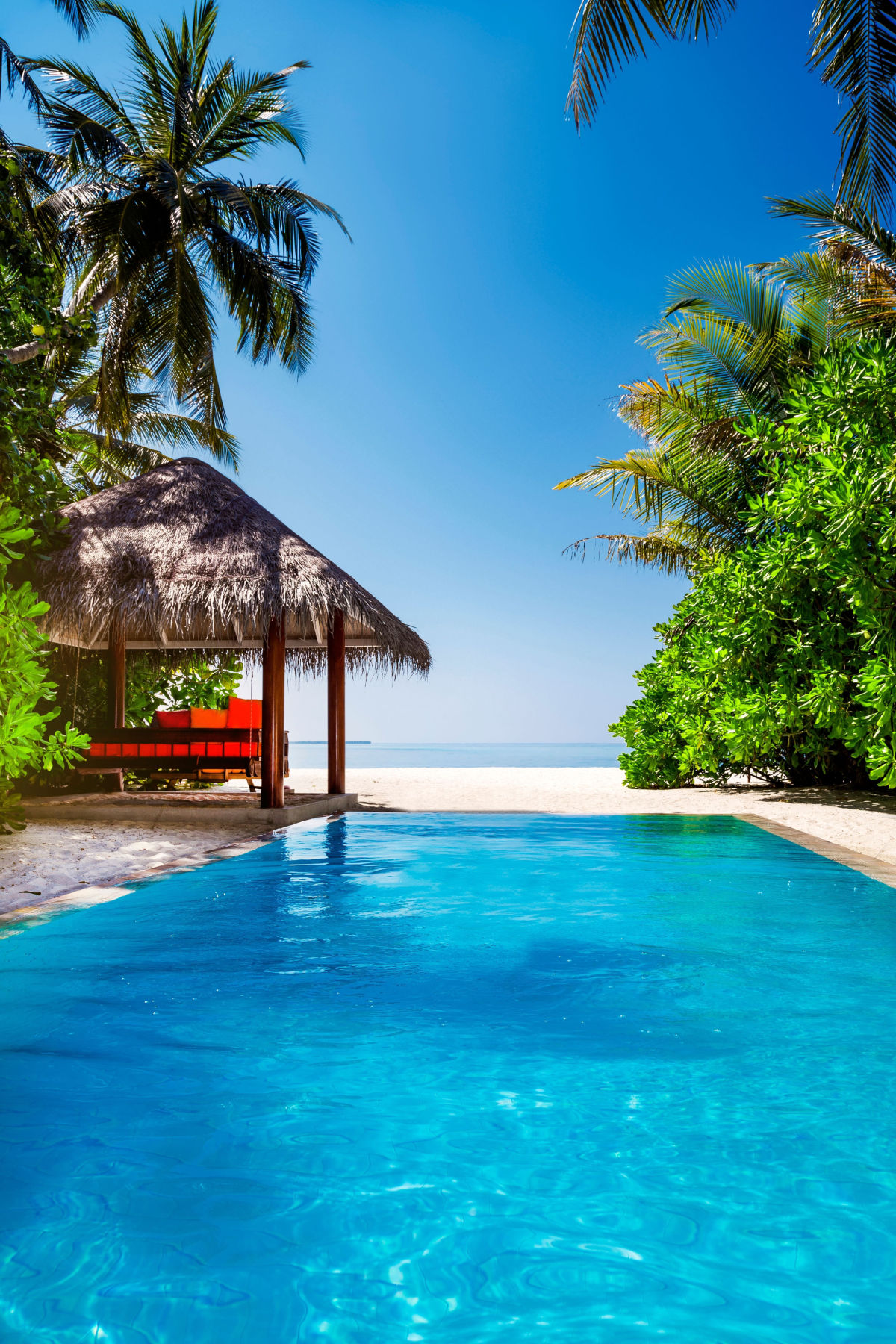 Rent a private villa for your birthday and invite your friends for a luxurious and intimate celebration. Surround yourself with comfort and privacy as you enjoy a variety of activities and amenities tailored to your preferences.
Choose from a range of destinations and styles, such as a tropical beachfront villa or a romantic countryside estate, for a truly memorable experience. Gather your closest friends and make your birthday one to remember.
62.- Become a certified yoga instructor
Becoming a certified yoga instructor for your birthday is a meaningful and transformative experience.
By undergoing training and obtaining certification, you can deepen your understanding of yoga, develop your teaching skills, and share the benefits of this ancient practice with others.
Additionally, holding a yoga certification can open up new career opportunities and allow you to continue growing and evolving in your practice. So, if you are passionate about yoga and want to make a positive impact in the world, consider becoming a certified yoga instructor for your birthday.
63.- Enjoy a karaoke night with friends
Ring in your birthday with a night of karaoke and fun among friends. Let your hair down and embrace the chance to express yourself through song.
From your favorite ballads to upbeat hits, you'll create unforgettable memories as you bond and sing the night away.
Whether you're a confident crooner or simply enjoy singing for leisure, karaoke offers a unique and entertaining way to spend your birthday celebration. So, gather your closest companions, pick out your go-to tunes, and prepare to belt out some tunes on your special day.
64.- Take a trip on a sailboat
Going on a sailboat trip for your birthday can be a unique and relaxing experience. Whether you're a seasoned sailor or just looking for a leisurely way to spend the day, this type of excursion is a great option.
You can explore beautiful coastal areas and enjoy scenic views from the water.
Some popular destinations for sailboat trips include the Caribbean, the Mediterranean, and the Pacific Ocean.
65.- Visit a local beach and enjoy the day on your own
Spending a day at the beach can be a fun and relaxing way to celebrate your birthday. Different beaches offer different experiences, from the peaceful seclusion of a secluded cove to the bustling atmosphere of a popular tourist destination.
Some great options for beach destinations include the white sand beaches of Hawaii, the vibrant beaches of Florida, and the breathtaking coastlines of California.
66.- Rent a private estate or mansion for a weekend getaway
Renting a private estate or mansion for your 70th birthday can take that family reunion to the next level. Pick one that has access to a private space with ample amenities, such as a pool, gardens, and outdoor activities.
This type of rental is perfect for large groups or families and offers a level of privacy and comfort not often found in traditional venues.
Some popular locations for private estate rentals include the Hamptons in New York, Napa Valley in California, and the Caribbean Islands.
67.- Start writing your first book
Spending your birthday writing your first book can be a meaningful and fulfilling experience. It allows you to reflect on your life and experiences, and to share them with others.
Whether you're writing a memoir, a fiction novel, or a collection of essays, taking the time to craft a book on your birthday can be a celebration of your creativity and your journey so far.
Start by setting aside some quiet time for writing, perhaps at a coffee shop or in a park. Gather any notes or materials that you need, and begin to write.
68.- Host a red carpet event
A red carpet-event is a unique and exciting way to celebrate your birthday. It's a party that feels like a celebrity-style extravaganza, complete with a red carpet, paparazzi, and all the glitz and glamour you could imagine.
To add to the realism, you can hire professional paparazzi to capture all the moments of you and your guests as you walk the red carpet.
The result will be an unforgettable experience that you and your friends will talk about for years to come.
69.- Organize a runway show
Host a runway show on your birthday and make it a celebration of fashion and style. Invite your closest friends and family to walk the runway in their favorite outfits, or hire models to showcase the latest trends.
Set up a stage and runway, and hire a DJ or band to provide the soundtrack for the event.
Transform your space into a fashionista's dream with colorful lights, stylish decor, and a photo shoot to capture all the memories.
70.- Do whatever you want!
Whether it's spending time with loved ones, trying a new activity, or just relaxing and pampering yourself, you get to create the day exactly how you want it.
So, let go of any expectations or obligations, and make your birthday a celebration of you!
In reality, it's all about enjoying the day exactly as you want to, no matter what age you're turning, but especially at 70! Happy birthday to you!