Bradenton's Treeumph Adventure Course is a thrilling challenge for anyone, even those in midlife and beyond. Located in Bradenton, the course offers all sorts of fun activities that will keep you on your toes.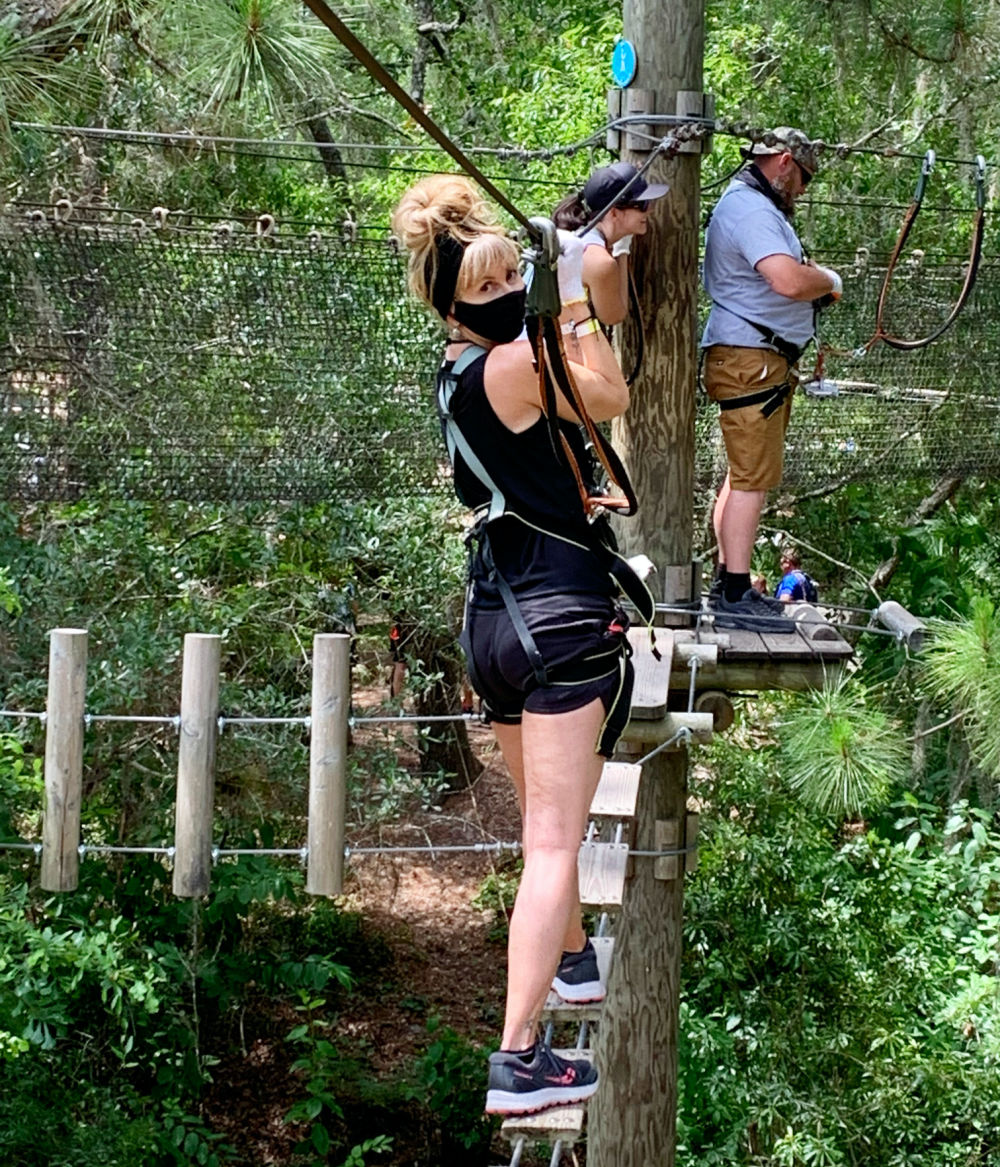 It's not only a great place to have an adventure with friends and family, but it also provides physical challenges that are hard to beat!
Can you do the adventure course if you're over 50?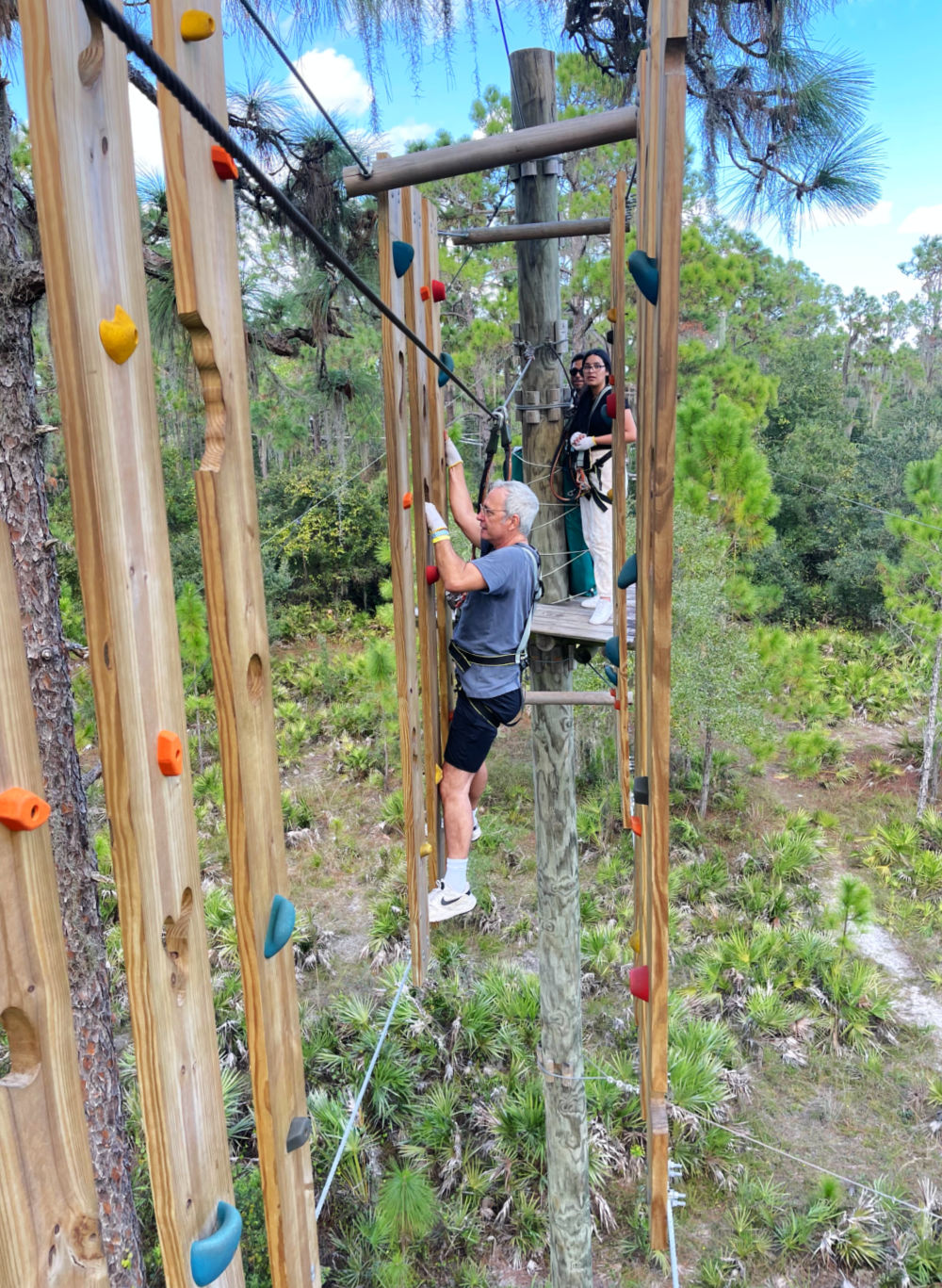 I'm now 58 and have been to Treeumph four times in the past year. I usually buy the Zipback pass, which allows you to return within six months of your original visit at half price.
My first time was on December 31, 2020. I had chosen DARE as my word for the year, and I wanted to dare to conquer my fear of heights in this adventure course. And conquer my fear of heights I did.
Every time I've gone with my youngest child, now 17. But the last time I was able to convince my husband, 57, to join in the fun.
How many courses does Treeumph have?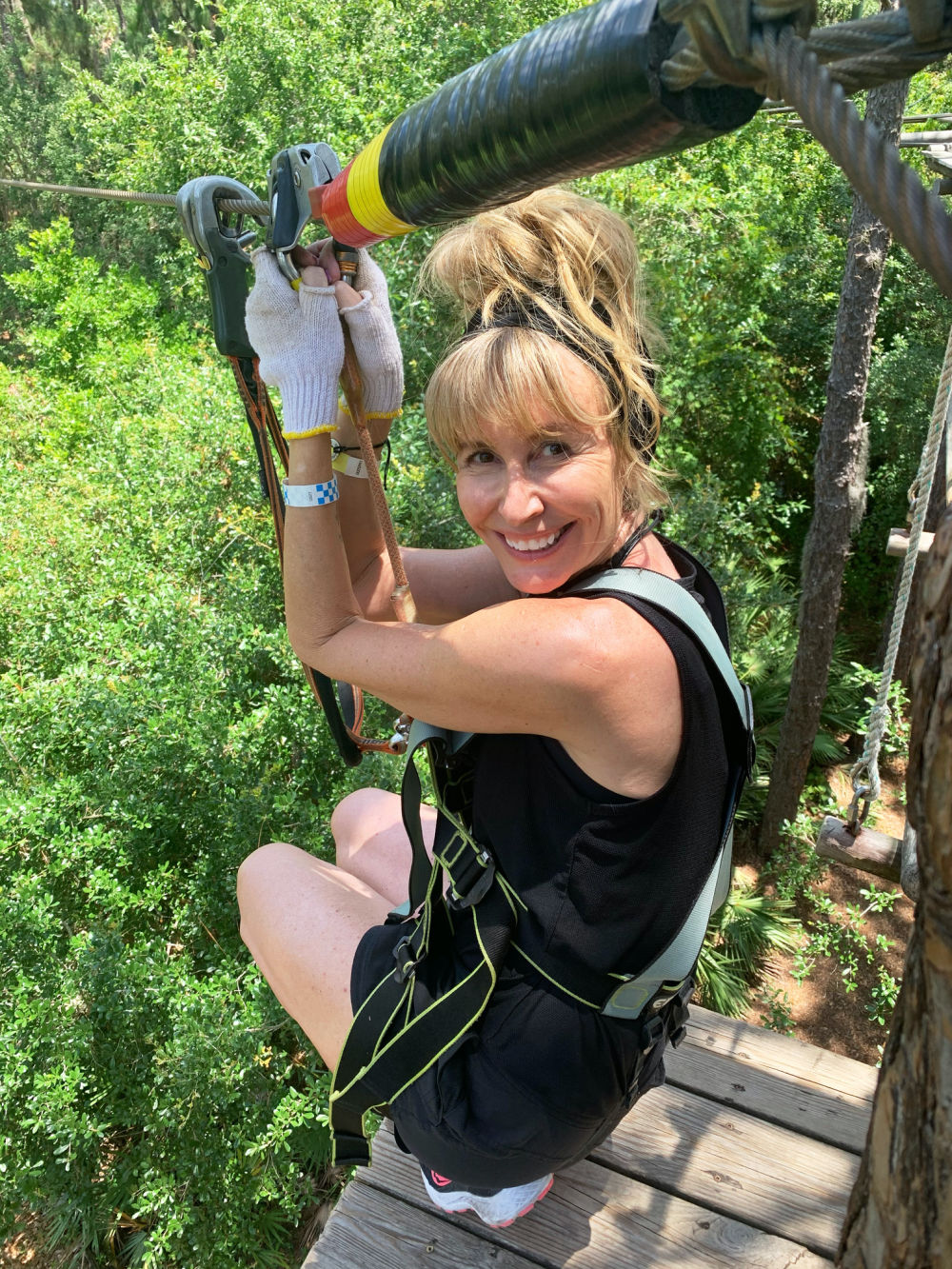 Treeumph has four courses that are increasingly difficult, and each one is higher up than the last. The fourth course includes The Summit, which would be the 5th course. I have not dared try this one yet, since it is really high and also requires a lot of upper body strength and stamina.
Do you need to be experienced to enjoy the adventure course?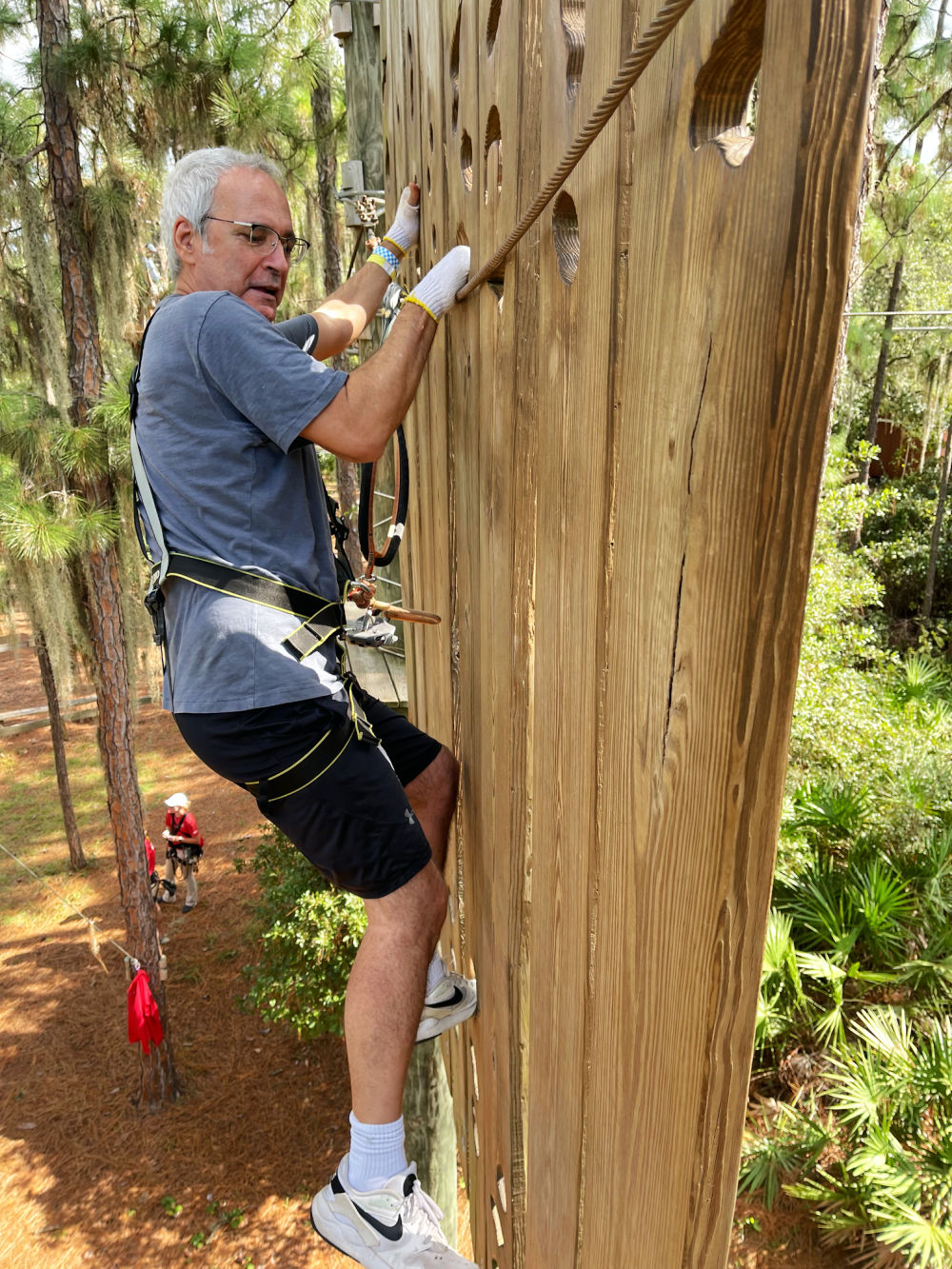 If you practice any sport, especially yoga or HIIT, no matter your age, you are going to be just fine at Treeumph. But even then, I have seen older people with no experience finish all the courses. This includes my husband, who goes to the gym three times a week but is no fitness buff.
Do you receive any type of guidance when you arrive?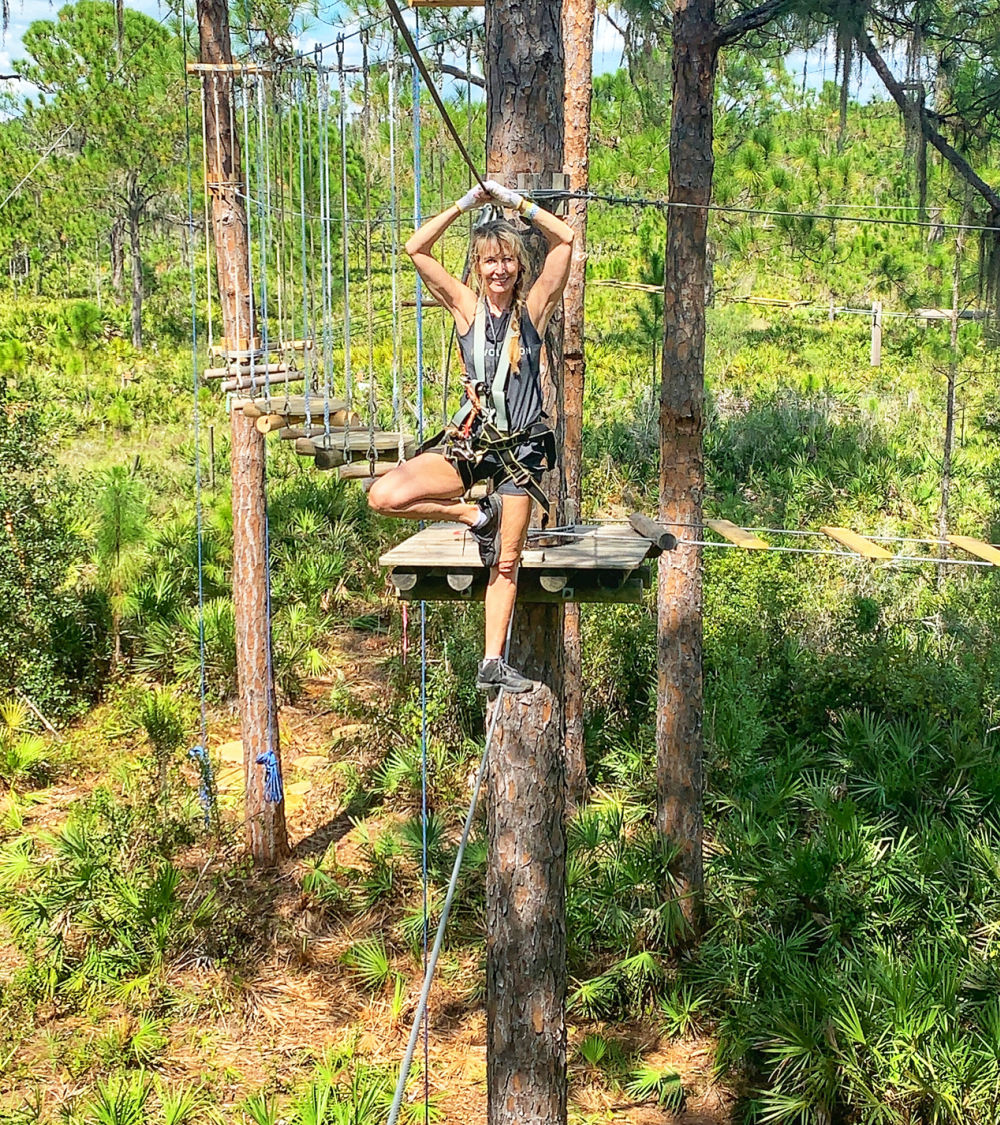 The staff is super helpful in helping you get started. Once you arrive at your allotted time slot, no matter whether you've been to Treeumph before or not, you need to go through a short training where you will learn to use the safety gear. It seems overwhelming at first, but as soon as you get out on the course, you will get the hang of it.
Then everyone goes through a simple test course, and after that, you will set out to conquer the real thing. The course is very well maintained and as such it's a lot of fun for beginners as well as more experienced adventurers.
Does it feel safe when climbing?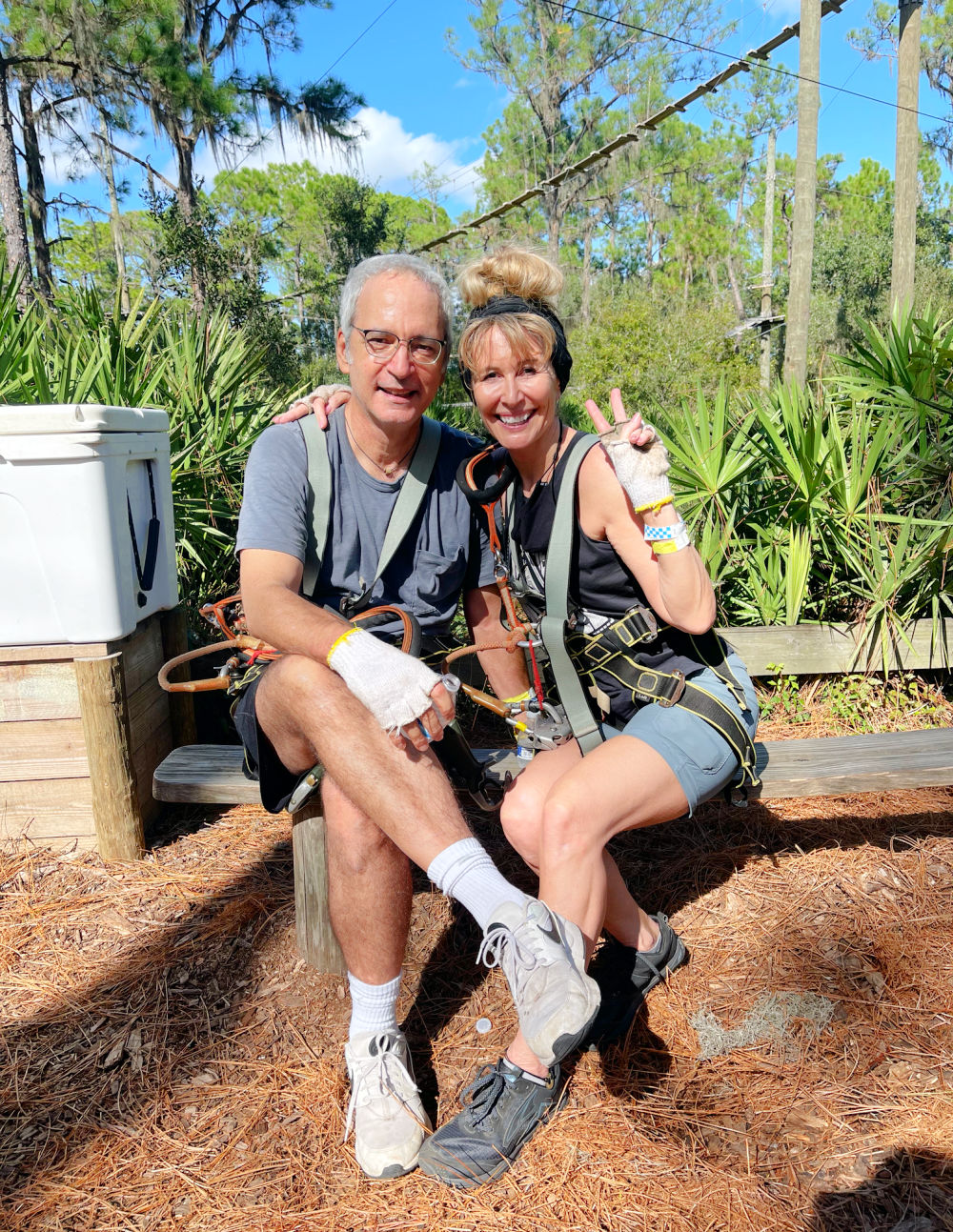 What I loved most about Treeumph Adventure Course was how safe everything felt even though we were up so high. My first time up I reminded myself that even if I slipped or fell, I was tethered! The worst thing that could happen would be that I would need to shout out for a guide's help.
Guides are all over the park, giving tips on how to get across any of the obstacles. If you really feel at some point that you just don't want to keep on going and you're in the middle of a course, they will come to your rescue.
In that case you are not allowed back on the adventure course for the day, but you can still do the big zipline at the end. In fact if you want to buy a pass for just the zipline you can do that too!
On our first visit, we shared the walk up to the zipline with a woman in her late 70s, who said she was having the time of her life. I thought that was proof that it really is for everyone!