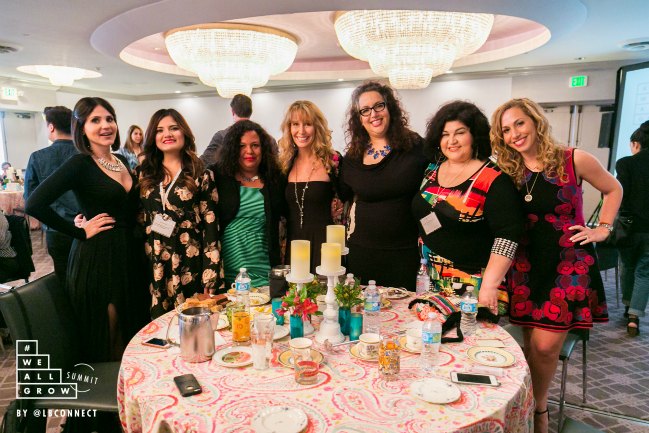 Disclosure: I was sponsored by Dove Dry Spray Antiperspirant/Unilever to attend We All Grow Summit as a Storyteller. However, the story and opinions are my own.
The day I got on the stage to share my story at We All Grow Summit in LA I was waiting on news about a major family health issue.
I wanted to honor my family´s legacy of storytelling
While my sister – who was also sponsored to attend the conference with me – and I were on the phone seeking answers from our family in a different continent, we were also in the middle of one of the most enriching experiences as online influencers and as besties.
A colleague said later that they didn´t think they could have stood up in front of an audience to tell a story, with that kind of uncertainty ripping at their gut.
But the truth is, we don´t know how we are going to react to something until the moment arrives.
And I felt that by honoring my commitment to inspire other women onstage, I was in fact honoring my family´s legacy of storytelling.
So that´s exactly what I did. Despite the inner turmoil, I stood up and delivered my story.
For those who were not able to attend such a well-organized, fun, enriching, informative and supportive conference, I will recap my story right here.
Thanks to New Dove Dry Spray Antiperspirant, my sponsor for the event, I stayed dry during my storytelling!
New Dove Dry Spray Antiperspirant is dry from the moment it touches the skin with no visible residue for cleaner feel.
Also read: Honoring my family´s legacy of storytelling at We All Grow Summit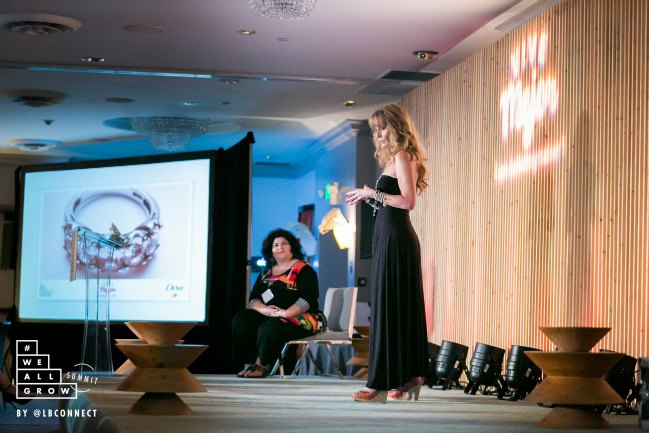 Why I believe Latinas do help each other, and my reason for only wearing silver
In late 2008, early 2009 I found myself in dire straits – a single mom with two young children, 7 and 4, and little to no income, as my profession as a writer and a translator ran into a wall when the recession hit the country and then – the world.
I received help from family and friends, but they all had their own battles to fight. Their means of support were limited.
I couldn´t do jobs in the retail or service industries because I had no experience. I´d never done that kind of work before, and at 45 I was sometimes considered too old to start afresh.
On the rare occasion a writing job came about, I was overqualified.
Those were tough times.
I would sometimes cry myself to sleep while my kids dreamed little kid dreams in their own beds. Other times I´d kneel down at the foot of my bed and ask for guidance.
One month I realized I wasn´t going to make the rent. I ran the risk of being evicted from my small apartment.
I had left my husband with nothing but my girls (who to this day I co-parent with him), my laptop, my books, and a box of jewelry with family heirlooms.
Facing eviction, one night I realized that I had to let go of my treasured possessions if I wanted to move forward.
So the next day I visited a jeweler I´d met months before at a networking event.
I'll never forget my 4-year old happily admiring the bling, as I handed over my family´s history in exchange for cash.
I felt a little piece of my heart go with each piece of jewelry I handed over: jewelry my grandmother had given me, gifts my sister had presented me with, the huge ring my grandfather was wearing the day he died, the medallions my girls were gifted when they were born, my wedding ring and so much more.
Each piece meant something – held a memory, a bit of my past which I had hoped to pass on to my girls someday.
My heart bled a little when I walked out of the store with the check and no gold. But my abuelita, who is now 98, told me it was ok, that I should do what I needed to do for my children.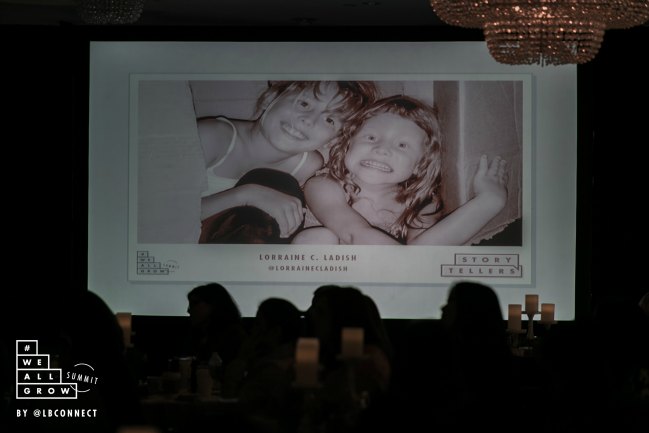 A simple act of kindness that turned my world around
Back then, to keep my spirits high even when I was at my lowest, I would go to a dance studio on Fridays to salsa.
During those two hours I would forget everything. I managed to fit in some joy in an otherwise bleak time of my life. I learned new moves and met new friends.
Sometimes I´d bring my daughters, other times they´d stay with their dad.
On one of those occasions, an acquaintance, a school teacher, invited me for coffee after class. It was midnight when we sat in the coffee shop and she asked me how I was doing. I told her how I had to sell my belongings.
She asked me whether they´d given me a fair price. I had no idea. I just said, "It was enough to pay the rent." She was thoughtful for a moment.
"I have something for you," she said. "And I want to give it to you tonight."
She asked me to follow her home. I had never been to her house. She lived in an area I did not know well, far from my apartment. And yet I drove behind her in the dark, wondering whether I was doing the right thing.
Once at her place – she lived alone – she handed me something precious. Two sets of platinum engagement and wedding rings from her two failed marriages.
"Take them," she insisted. "I´ve been waiting to give them to the right person. Sell them, for your girls."
I was overwhelmed with gratitude. It was hard to believe this was actually happening. I took the rings. For my daughters.
I suppose I conveyed to her how grateful I felt and how everyone needed to know of her kind gesture.
But she stopped me. "Lo que ha pasado esta noche, es entre Dios, tú y yo," she said. (What happened tonight, is between God, you and me.)
I no longer wear gold. After having lost every single material possession that meant something to me, I learned that in reality I had it all: health, great kids, good friends and family, strength, resiliency and determination.
I also gained a renewed faith that things would get better, thanks to the kindness of the most unexpected people, in the unlikeliest circumstances.
The jewelry I wear now is silver, to remind me that every tough moment has a silver lining.
That part of my life taught me that my family´s history lives in my memory and in my heart, not in heirlooms.
And that Latinas do in fact, help other Latinas. That´s why I pay it forward at every chance I get.

My story on video as told at We All Grow Summit
That evening I dedicated the moment to my loved ones who were in the hospital. Today I dedicate it to all women who may be undergoing a tough time right now.
There is always hope and if you are open to the goodness of others, there is always someone willing to lend a helping hand.