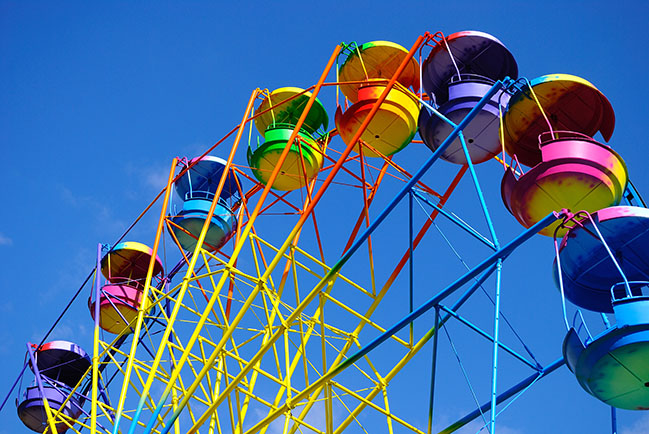 Florida is full of top of the line theme parks.
From the vintage and kitschy landmarks like Gatorland or Sarasota's Jungle Gardens, to the high-tech and over the top world of Disney's Epcot, Florida has something for everyone.
But if you're planning a trip to Florida and theme parks are your thing, you might be hard-pressed to figure out exactly where to go—especially if you have little time to bounce from one city to another.
So here is a list of the 5 top theme parks as I see them. But please note that one size does not fit all. And taste is a big part of how we choose the places we'd love to visit.
1. Universal Studios, Orlando
It doesn't get any better than this.
This park is state of the art with virtual roller coasters like the famous Harry Potter and the Forbidden Jounrney, where you don't just ride the rails, a movie and sound effects give you the illusion of flying.
And while this Harry Potter ride gets the most credit, the new Simpsons ride is tremendous.
I love these virtual reality rides, and there are probably more of these cool rides at Universal Studios Orlando than at any other theme park I know of.
Also Read: Orlando theme parks and resorts for couples
2. Busch Gardens, Tampa.
This theme park has it all: water rides, roller coasters, traditional rides, country fair-like games and lots and lots of animals.
The layout is awesome and there is something for everyone.
But I love how they incorporate the zoo to the theme park. You learn about the animals and get to see some awesome shows.
In my book, these guys are the experts at the theme park / zoo combination. And they serve beer!
3. SeaWorld's Aquatica, Orlando.
When it comes to splashing in the sun SeaWorld's Aquatica delivers big time.
This is one of my favorite water parks. It has great rides and beach areas where you can kick back and relax.
An all day pass is relatively inexpensive and there are over a dozen rides, animals and of course, lots of water that is temperature controlled to make this a perfect destination any time of the year.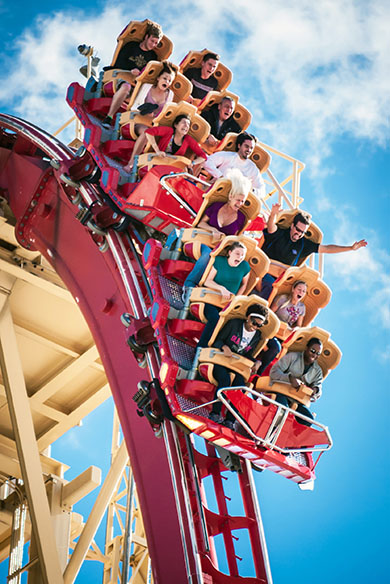 4. Legoland, Winter Haven.
While most of the rides are for smaller kids, this park is also great for adults because it's not huge or over the top with a million things to check out.
You don't have to walk great distances to get to a ride or bake in the sun waiting in line for hours.
At Legoland my kids had lots of fun, but we adults were not overwhelmed. And it also has an attached water park.
You can really make a pleasant day out of Legoland and not lose your top with your kids!
5. Epcot, Orlando.
The thing about Epcot is that it caters to everyone. It's a big park and walking around it can tire you out, but I love the layout.
If you start early and walk casually you can enjoy the whole park, one country at a time.
There are plenty of fun rides, but there are great restaurants, places to shop, and the people at the park are really great.
That's part of what Disney does so well. It really is a must.
If you have little ones, it might not be the thing for them, but many of the rides and exhibits are educational.
Epcot Center is a must on your 'to visit' list.