So you're turning fifty and don't have a wad of cash to go to Dubai and live the life of a Sultan for a few days, or soirée in London or Paris? 
In short, you can't travel to an expensive exotic destination for your 50th birthday.
Turns out you can celebrate your 50th birthday in places that don't carry the exotic name or price tag, and you can still have an experience you'll be bragging about until your 100th birthday.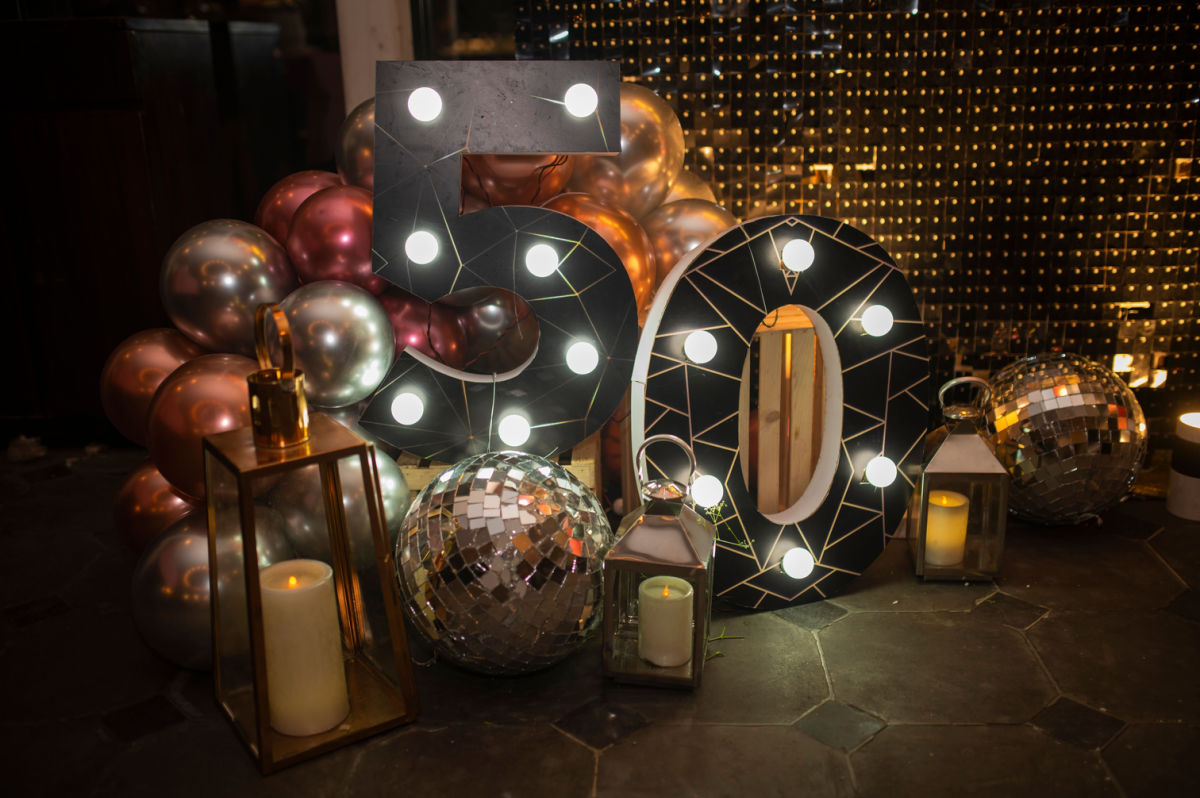 That's right, trips and experiences don't have to be expensive to be fun or memorable. And you'll still have bragging rights and a killer Instagram feed to prove it. 
I compiled this broad list of places and experiences that can fit a pretty tight budget. But note that I did not include travel expenses in any of these. 
If cash is an issue, consider one of the options closest to home, or watch for airfare sales so you can get there and still be within your budget.
I calculated the budget by shooting for under $1000 for two nights for two people including an excursion and $100 a day for meals per person. 
Remember that prices change depending on season, dates, and time, so my estimates could be off by a few bucks.
Table of Contents
1.- Swim with the manatees in Crystal River, FL.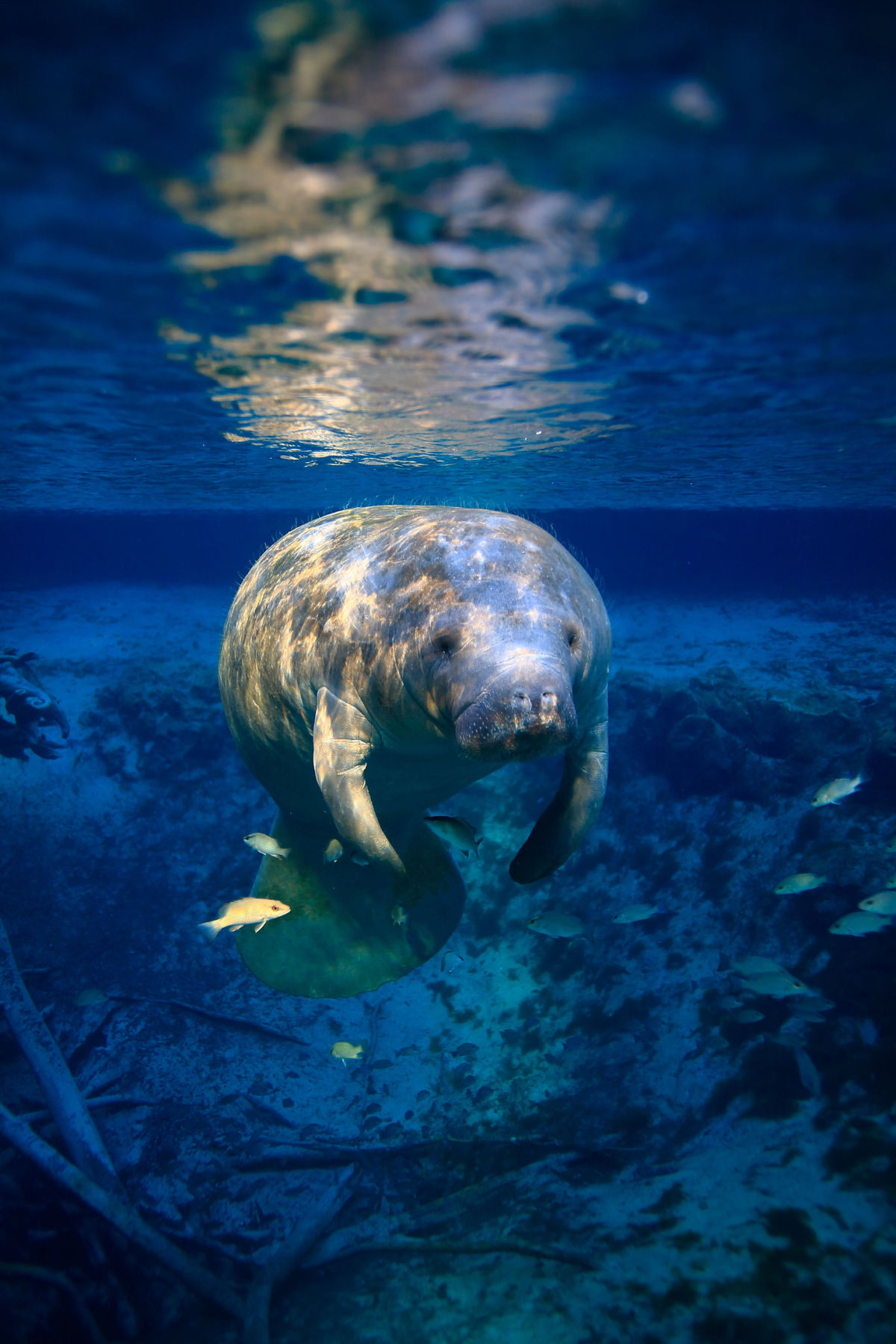 A little over an hour north of Tampa on Florida's West Coast is the Crystal River National Wildlife Refuge.
There are a number of tour and boat companies for you to choose from so you can boat, swim or kayak out on the Crystal River with a guide and swim—and even touch—the manatees. 
The cost is reasonable at about $70 per person, usually with all the gear included.
Places to stay are relatively inexpensive starting just over $100 a night for the Port Hotel and Marina, or splurge a bit and stay at the Plantation on Crystal River for $150 plus. 
You and your partner can have a nice weekend, manatees and all, for about $500.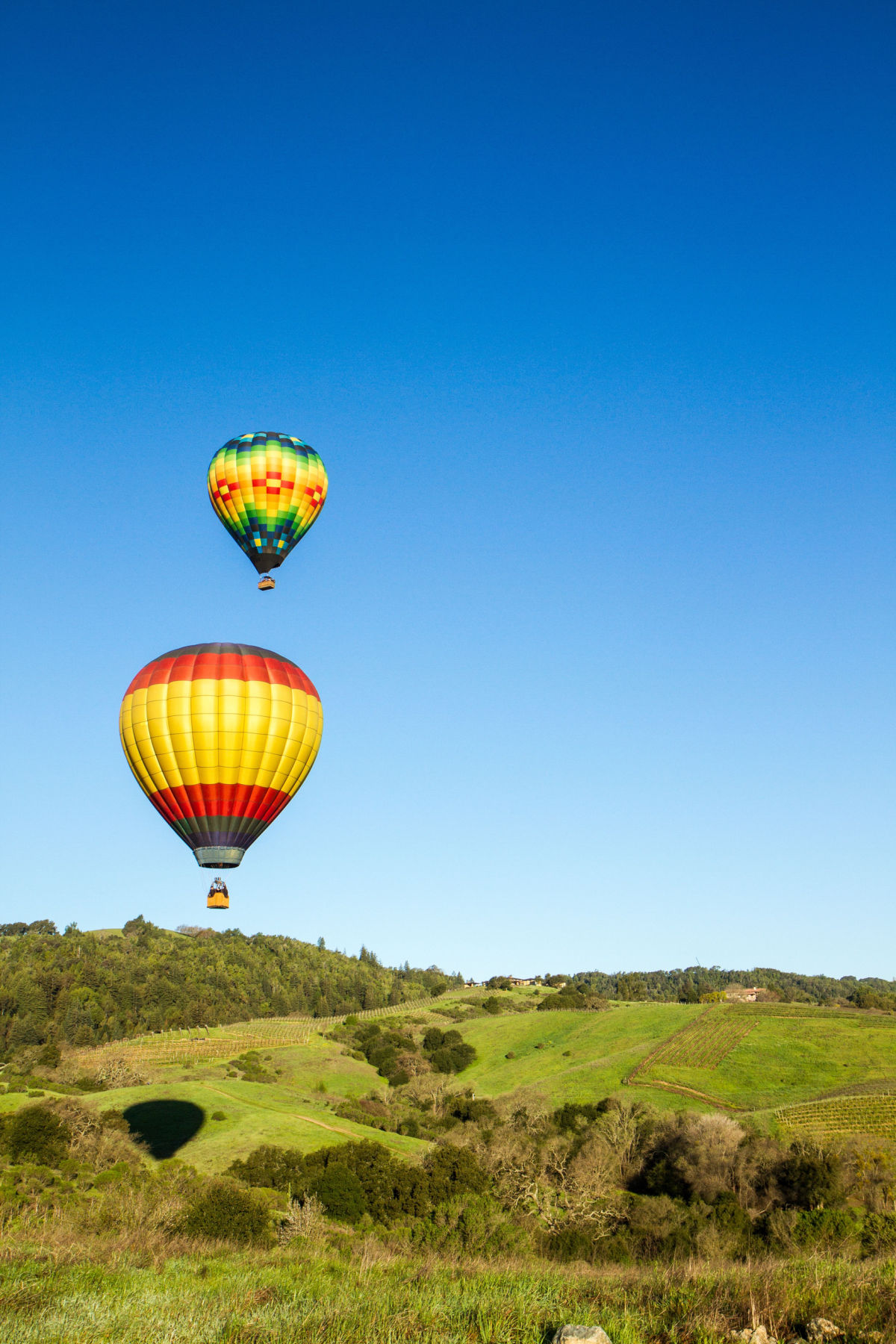 If you're near the area, like say you're visiting San Francisco, drive on up to Napa Valley and book a ride on a hot air balloon.
There are half a dozen hot air balloon companies to choose from and prices go around $300 per person for a one-hour ride. 
There are a number of great places to say. Yeah, many of them range above $200 a night. But depending on when you go the Hennessey House B&B lists rooms for as low as $114. 
And there are others like the Elm House Inn for about the same price. You and your partner could do this for just about $1000. 
3.- Go mule riding in the Grand Canyon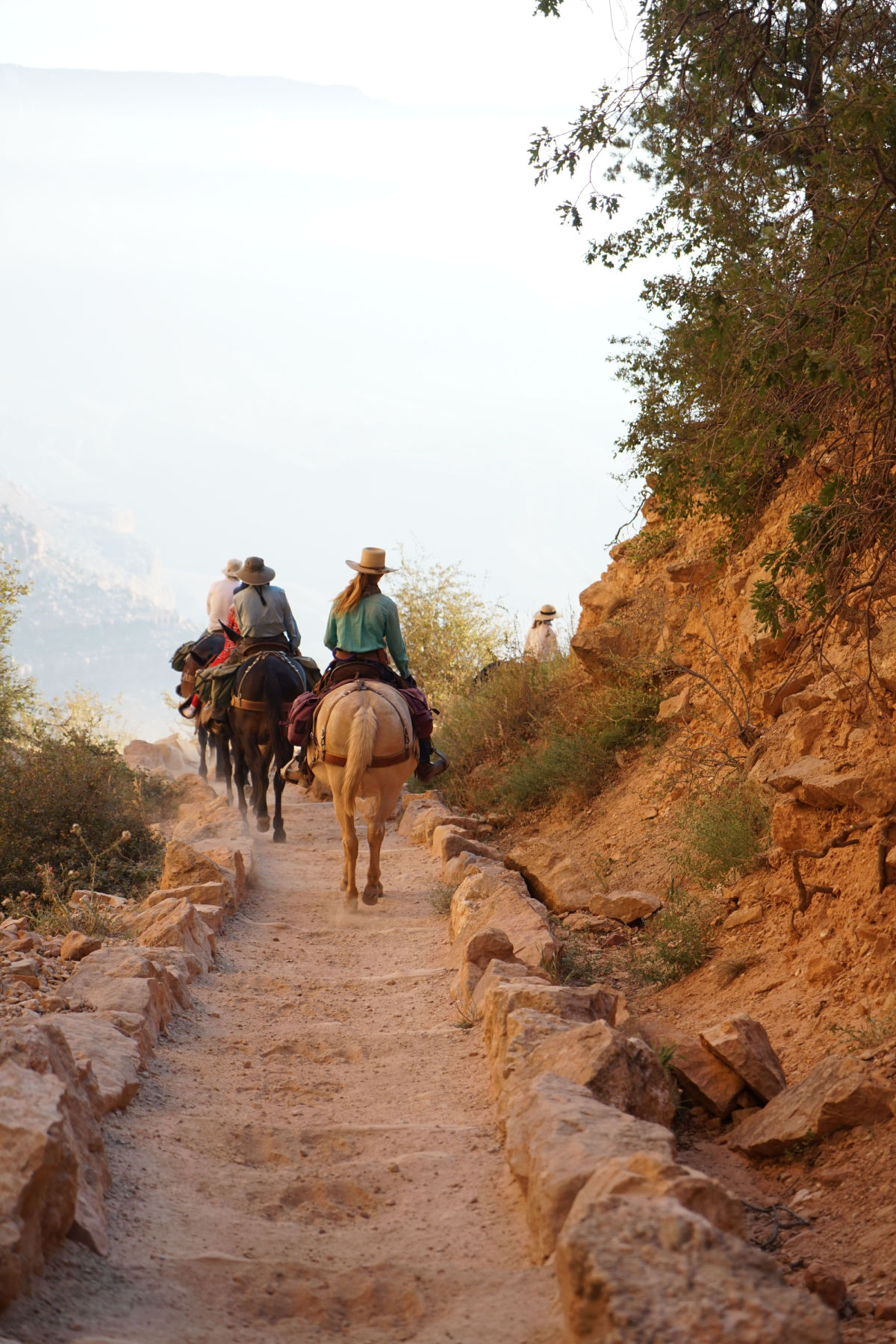 Here is an awesome way to experience one of America's most fantastic and impressive natural wonders, the Grand Canyon. 
Book a couple of nights at one of the Grand Canyon National Park Lodges and book a day-long guided mule ride along the rim or other parts of the canyon. 
The mule ride runs at about $160 per person. There are different lodges. Prices start at about $130 per night. 
So two nights and a mule ride will add up to just under $500 for a nice weekend getaway.
Not bad for the kind of experience you will remember and brag about for the rest of your life. 
4.- Take a Jazz tour of New Orleans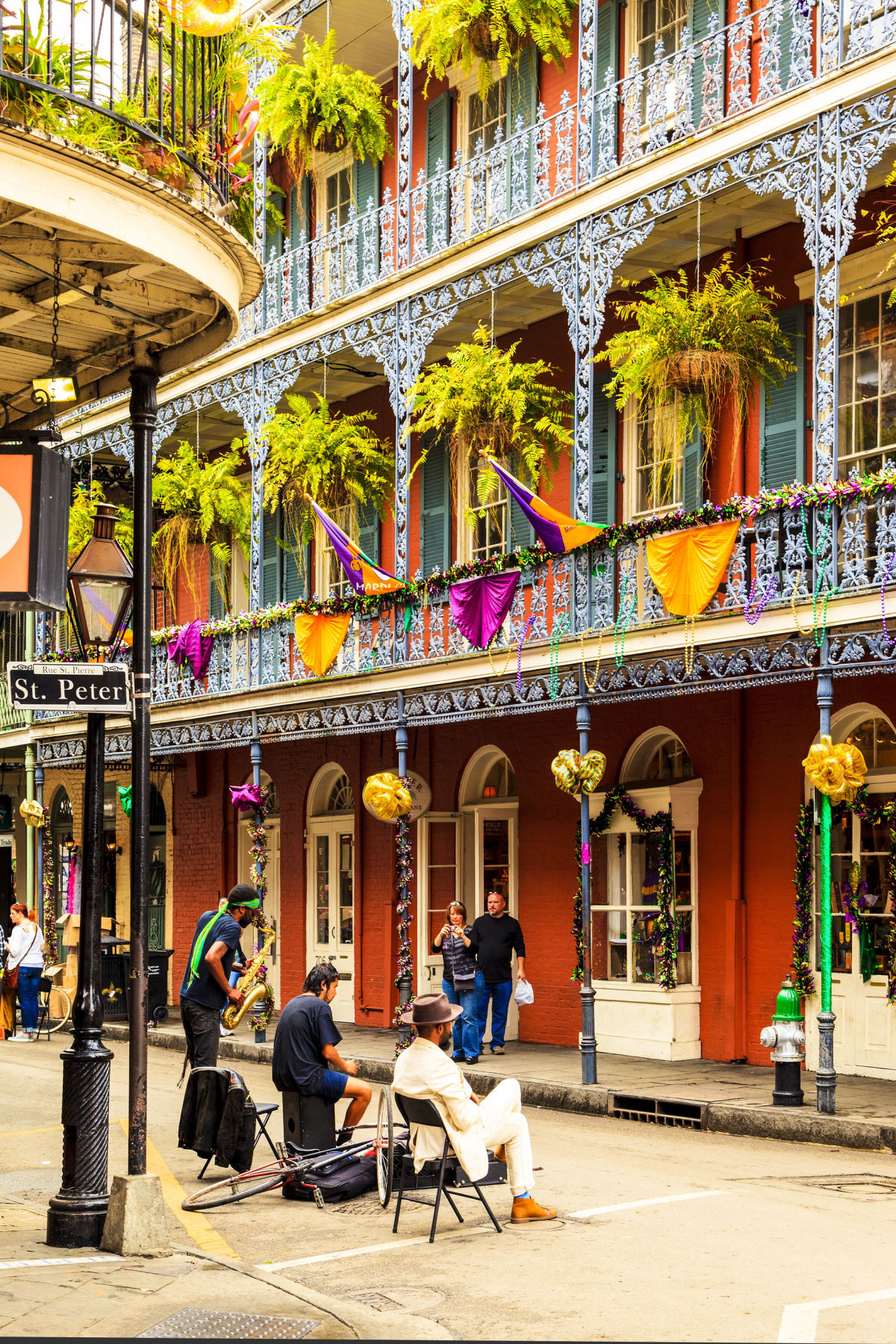 Forget Mardi Gras. We have a great way of taking traditional festivities like St. Patrick's, Cinco de Mayo, and Mardi Gras and turning them into a drunk fest. 
While I have nothing against Mardi Gras in New Orleans, or an occasional drunk fest, I prefer going into the city and staying at an iconic hotel like the Roosevelt New Orleans at about $220 a night or the Andrew Jackson Hotel at about $100 a night and then targeting specific restaurants and bars or concert halls like Preservation Hall where tickets start at around $50 for general admission. 
You could easily do a nice weekend trip for under $600 for two. 
Remember, New Orleans, is about the food, the music, and the vibe, "lese le bon temps roule!"
5.- Swim with whale sharks in Holbox, Mexico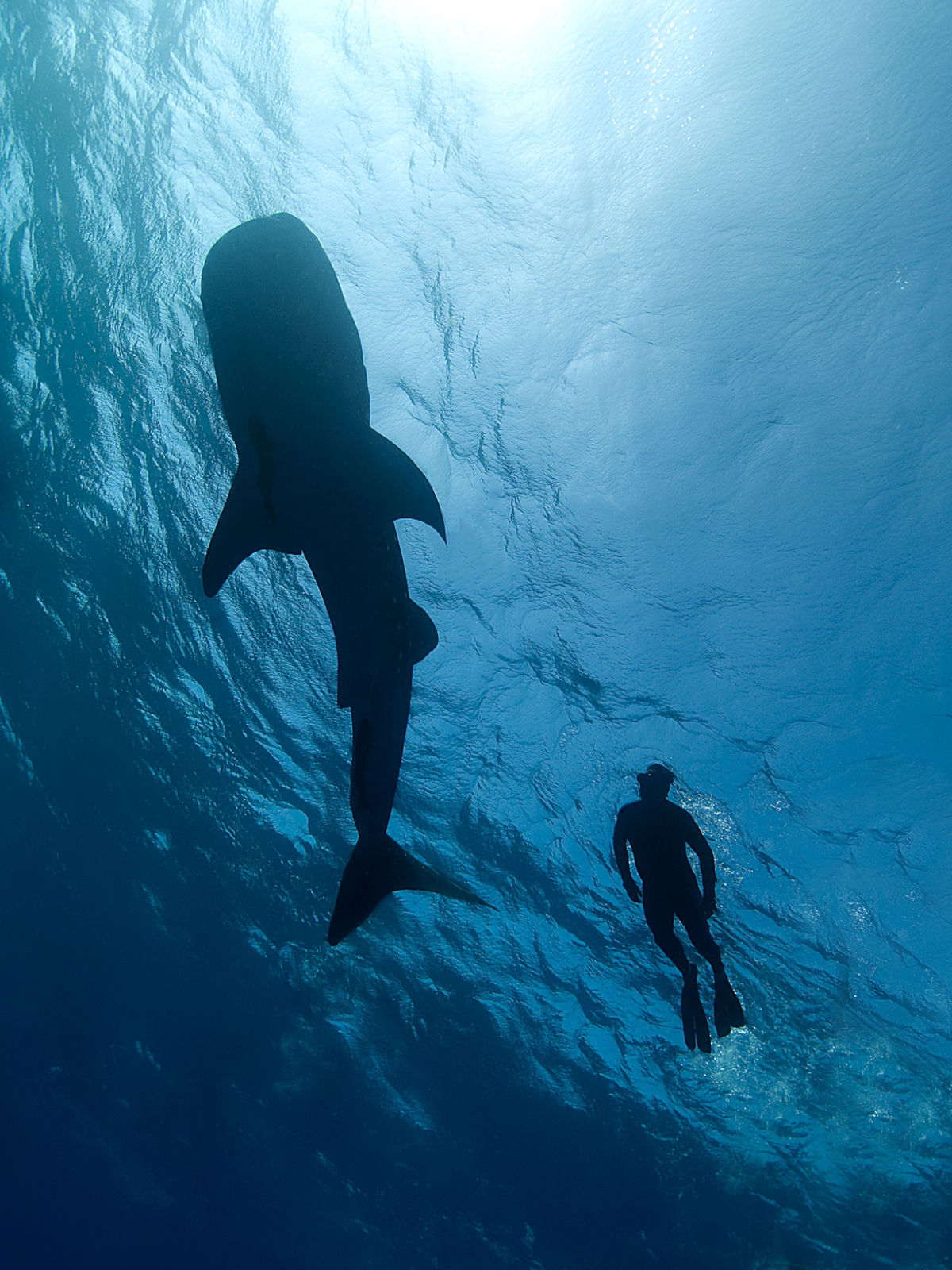 The airfare to Cancun is usually a good deal. That's where you have to fly in to get to Holbox, a little island on the north of the Yucatan Peninsula and a short distance from Cancun. 
And unlike Cancun, it only has small boutique hotels and restaurants and a great beach. Take a transport to Chiquila and then take the ferry to the island.
The bus is the cheapest mode of transportation at about $5-$10 each way. The ferry is $12. A shared van runs about $50 each way. 
Check into just about any hotel like Villas HM Paraiso del Mar for $150 and book a trip with one of the official tours to swim with the whale sharks that migrate through the area between June and September for about $200. 
The total cost for a weekend not including airfare to Cancun can run you just under $1000 for two people.   
6.- Go deep sea fishing off the Florida Straits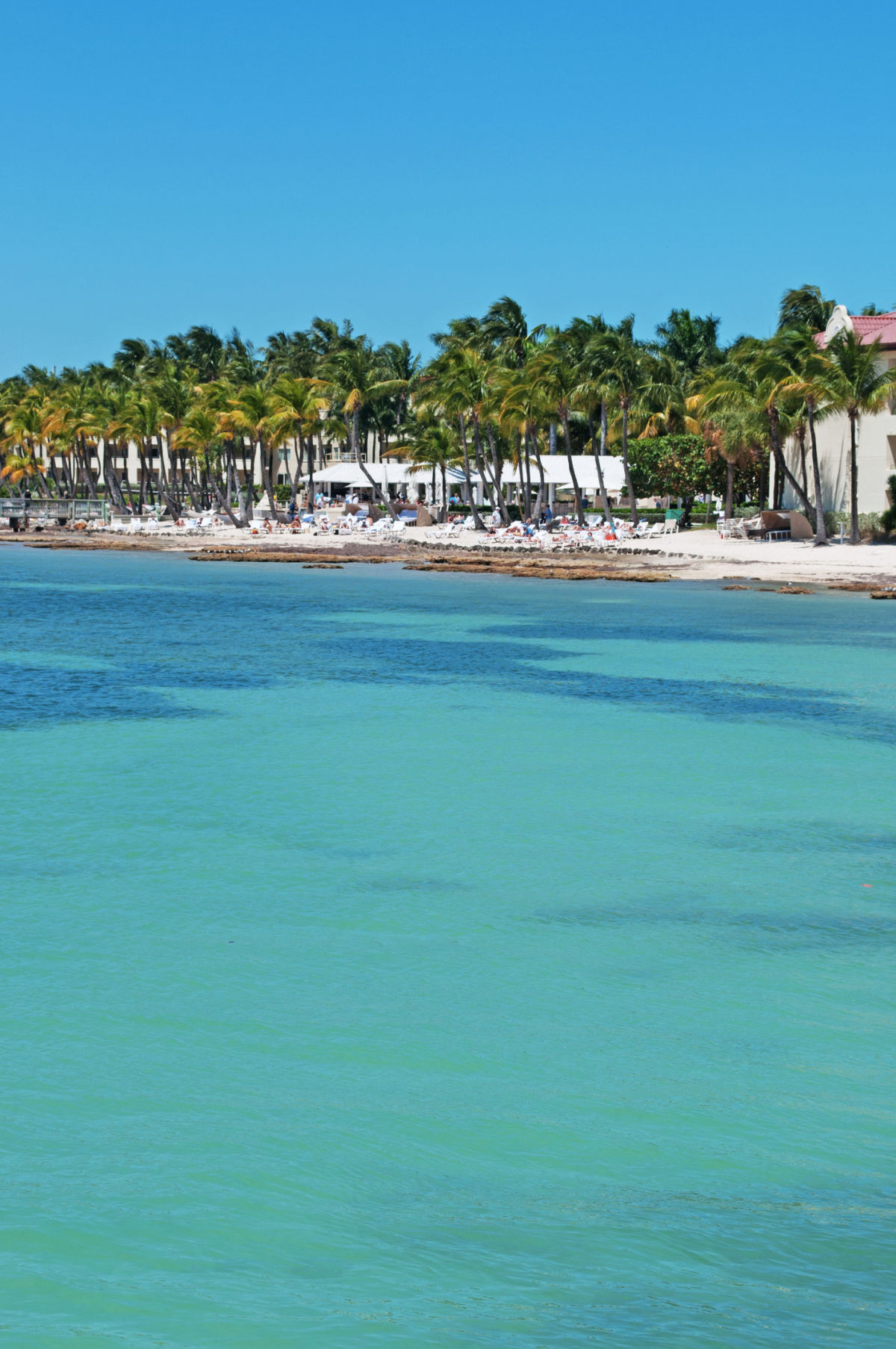 Hemingway did it, so why not you?
While you don't have to fish the Straits, and you don't have to go all the way down to Key West, it would be nice if you made it there.
Ideally, you could fly into Miami, rent a car and then drive the five or so hours down to Key West where hotels like the Seashell Motel run at around $100 plus, or the Garden House for just over $200. 
There are dozens of deep-sea fishing charters in the Keys. And as I said, you don't have to go that far. 
Staying in Key Largo and chartering a fishing trip from there would be just as good. 
Cheap stays include the Drift Motel for around $150 a night and Atlantic Bay Resort. 
The whole point is to get out to where the water is a deep blue, dig the sun, the cold beer, and fish.
The cost of a fishing charter can be anywhere from under $100 for group fishing to $1000 for a half day for you and your party. 
Shop around and find the best deal for your budget. With two nights at the hotel, food, and a fishing charter you can be looking at anywhere from $900 to $2000.
7.- Hike a volcano in Guatemala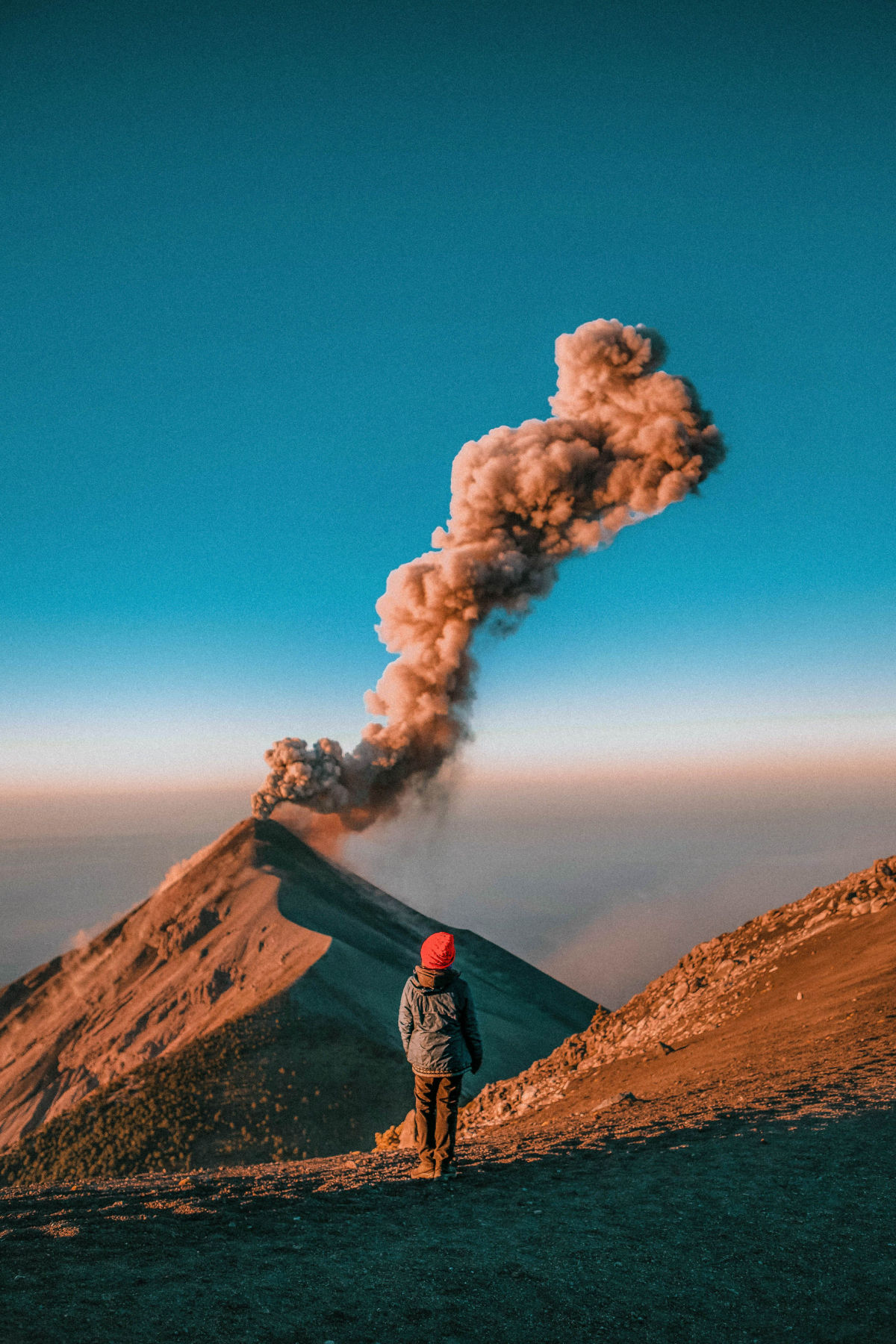 Guatemala can be a magical experience all on its own.
But to hike the Fuego volcano which erupts every half an hour or so or the dormant Acatenango volcano for a hike and overnight camping, will make your trip unforgettable. 
This trip is quite inexpensive once you get to Guatemala. A shared van from the airport to Antigua is about $20. A private van can run you between $50-150. 
Antigua is a beautiful colonial city worth spending some time in. Check into a hotel like the El Carmen Hotel or the Hotel Eterna Primavera, both run about $100 a night. 
Then book your tour with OX Expeditions for either of the two volcanos. They can pick you up at your hotel. 
But from then on, that takes care of pretty much anything.
The cost is under $100 for overnight, and it includes meals, overnight stay, guide, and even gear. 
Day hikes are about $70 and include lunch. So really, you could make this a longer trip and stay four or five nights and till come in under $1000.
8.- Visit Machu Picchu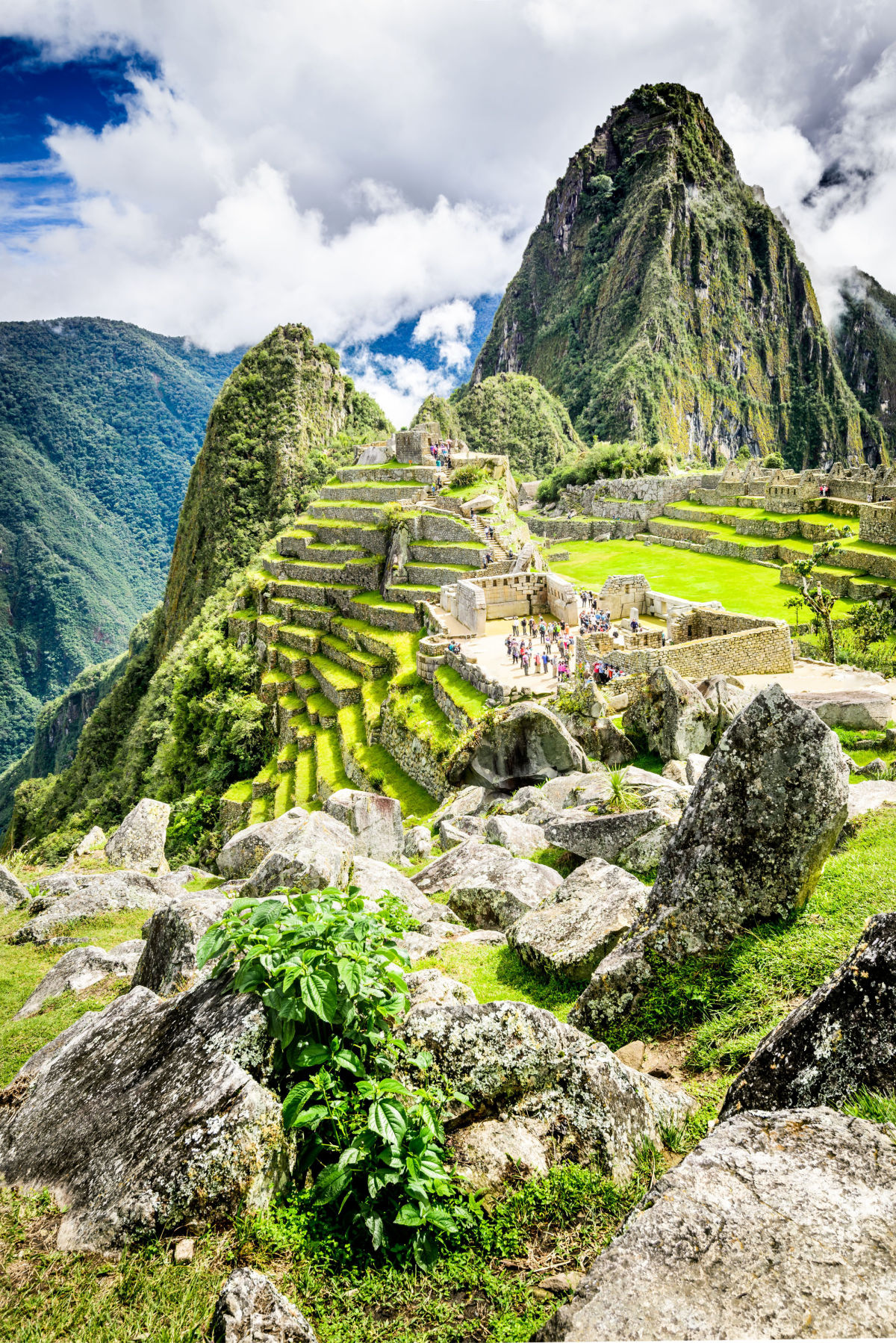 This is on just about everyone's bucket list. This unique and amazing ancient city of the Incas in Peru is a sight to behold. 
The trip starts once you fly into Cuzco and check into a hotel like the Hotel Costa del Sol Wyndham for about $60 a night. 
Get a feel for the altitude and the country, then book either a train ride in a panoramic car for about $200 per person, or hike along the famous Inca Trail to Machu Picchu which can take 3-5 days. 
You will need to book early and secure your permits for Machu Picchu (only 500 people a day are allowed into Machu Picchu).
Work with a licensed tour guide like Incayni Peru Tours to arrange the hike and entrance to Machu Picchu which will cost about $700. 
This is for four days, meals and transportation included. 
So overall, you're looking at six or seven days from the moment you get to Cuzco for around $1000, more if you take the train.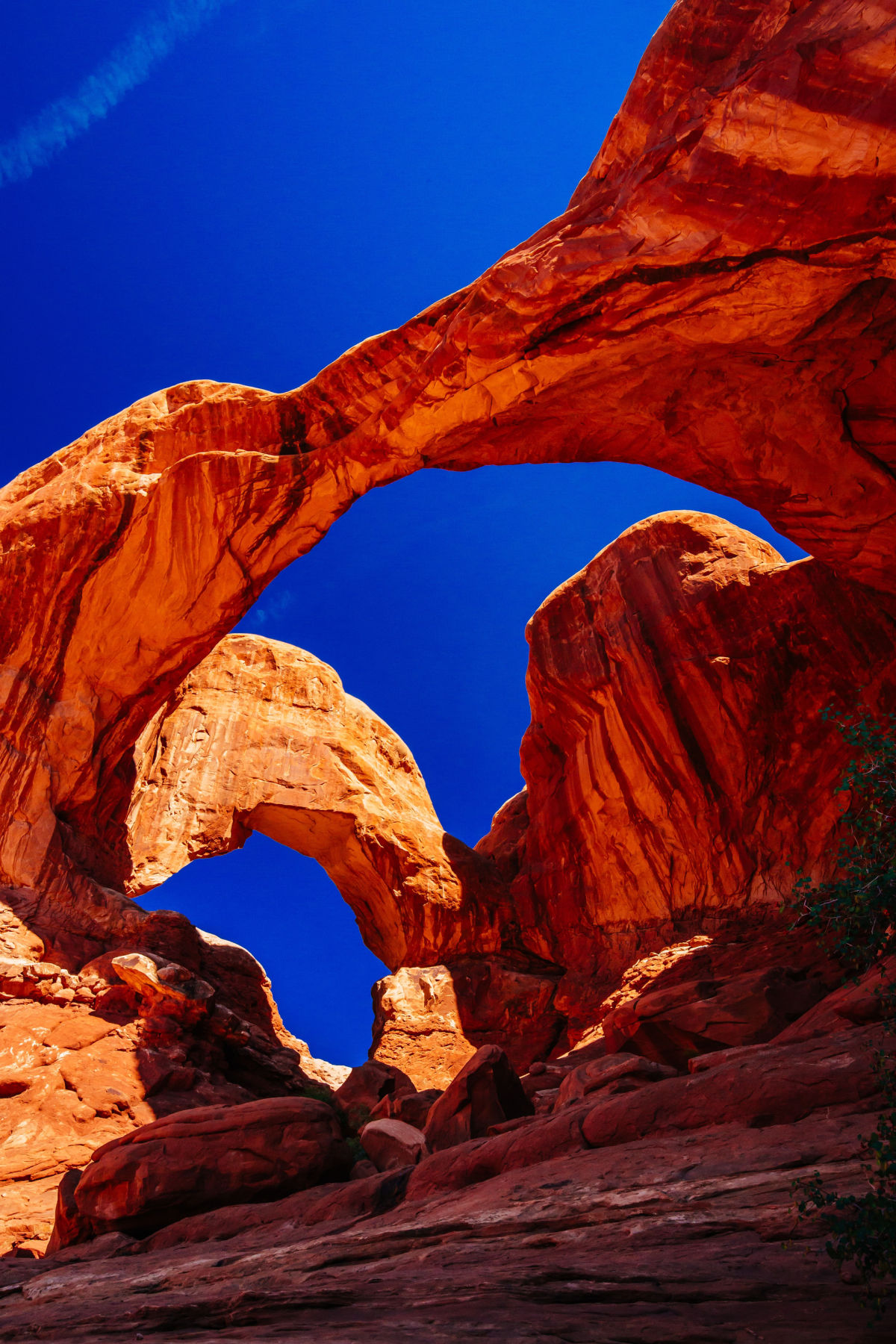 Moab, Utah is a little town in the middle of a beautiful desert country. 
It is the getaway to Arches National Park and Canyonlands National Park, the largest national park in Utah.
The Moab area, including the national parks, is like an outdoorsman's paradise.
Not only will you see some of the most incredible landscapes in the country, but there are also a ton of activities: horseback riding, four-wheeling, kayaking, rock climbing, fishing and so much more. 
You can participate in any of these activities because the lodging is so cheap.
Imagine a homey cute teardrop trailer for a little over $100. 
You don't have to haul it anywhere, they bring it to your campsite. So all you have to do is bring your food and hiking gear and you're good to go.
Or stay at the Red Moon Lodge for about the same price. Make it your base and explore from there. 
The price of your adventure is up to you and the activities you decide to do, anywhere from $400 for two nights to $1000 for a weekend packed with activities. Nature awaits!
10.- A road trip through New Mexico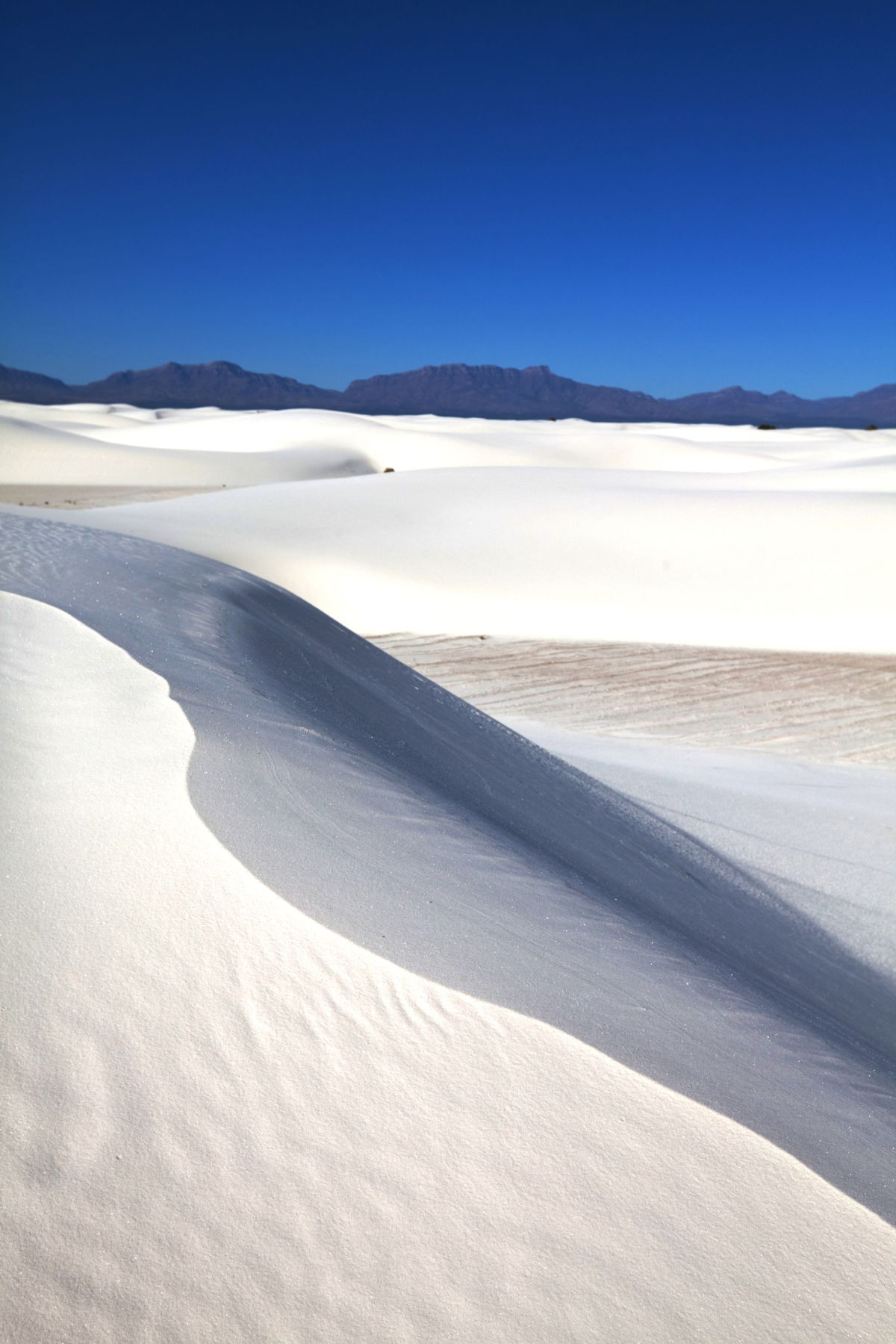 They don't call it the Land of Enchantment for nothing.
New Mexico has everything from White Sands National Park, Angel Fire, Sante Fe, Taos Pueblo, Bandelier National Monument, and so much more. 
To see it all, you need a car. And when you realize Route 66 cuts right through the state, you might want to drive a piece of that.
Fly into Albuquerque and rent a car. White Sands is south. If you go, then consider going West to Silver City, an old mining town and gateway to Gila National Forest.  
But then you'll have a long-ish drive north to Santa Fe, a must-visit. 
You can keep going north to Taos. A possible hotel is La Fonda de Taos right in the center of town for $150 or so. 
I recommend that you keep going on I-25 to Las Vegas, a place that feels suspended in time, and then take the long route through the mountains to Angel Fire to Taos. 
There is so much to see, the trip might blow your budget and you might have to be selective as to where to go.
Santa Fe is expensive, but you can stay at the Historic Plaza Hotel right on the plaza in Las Vegas about 45 minutes away for about $100 a night.
New Mexico is about all the funky places in the small towns you drive through. On the way up to Santa Fe, for example, stop in Madrid, a little artsy town.
Not counting the rent of a car, you could have a 3 or 4-day vacation for less than $1000.
11.- Catch a Broadway show in New York City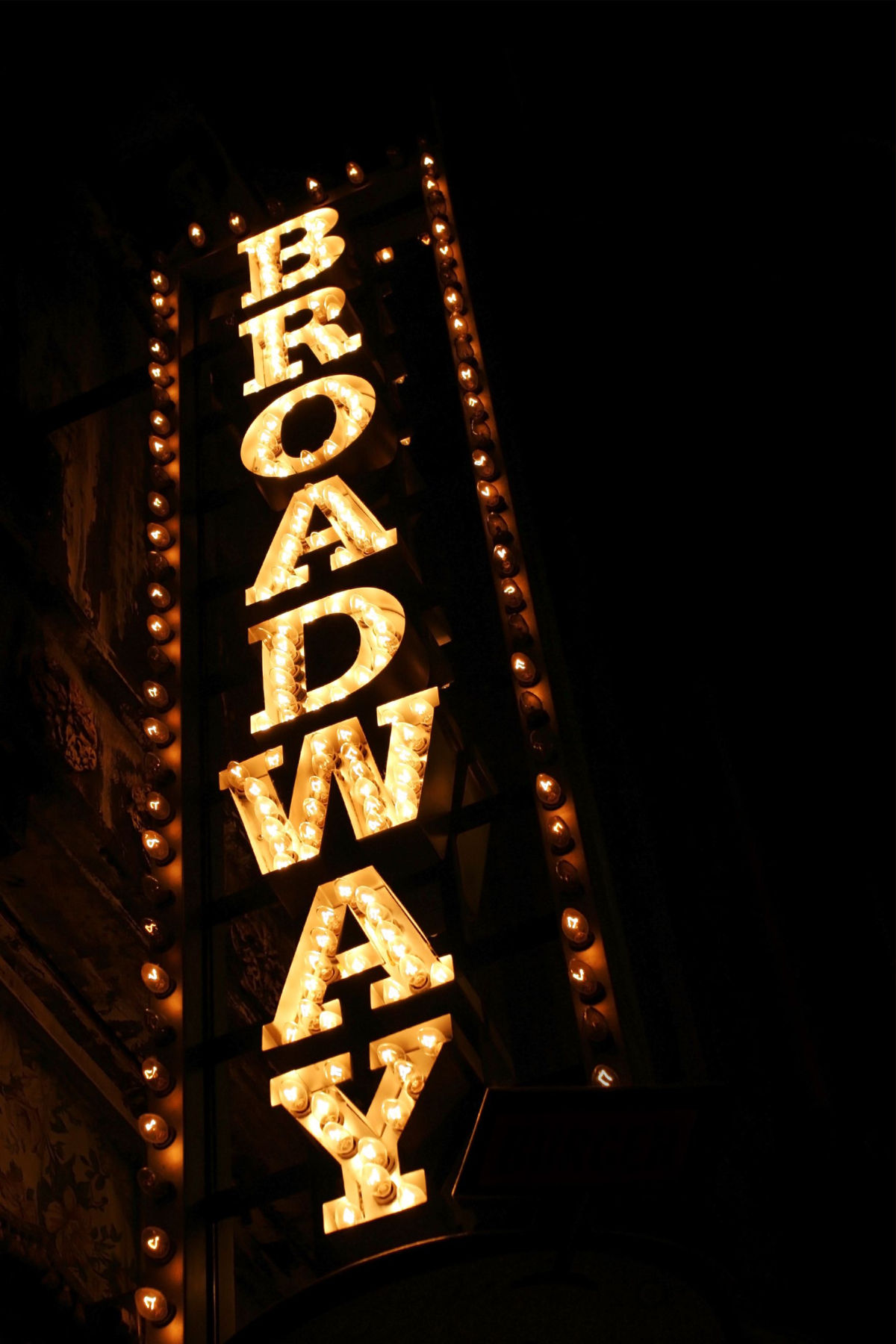 They are not all that expensive. It depends on the Broadway Show, the time, and where you'll sit. 
So plan on anywhere from $130-$300 per ticket or more if it's a preferred show with orchestra seats.
When you fly in you can take the train, bus, or shared shuttle into the city. It will be cheaper than a taxi or Lyft. 
The trick is not to hang out in touristy areas like Times Square and Columbus Circle. Hotels in New York, as in many dense and expensive cities are usually small anyway. 
You want a place to sleep, that's all. There is the Millennium Hilton New York One UN Plaza for about $150 or the Westin New York at Times Square for about the same price. 
The thing is to be careful of where you eat. Pizza slices, falafel wraps, and hot dogs for lunch will help you keep your daily expenses down. 
Dinner at small restaurants in Little Italy, Chinatown, and Harlem will be cheaper and better than the big-name places. You can make this a nice weekend trip for under $1000.
12.-  Surf in San Salvador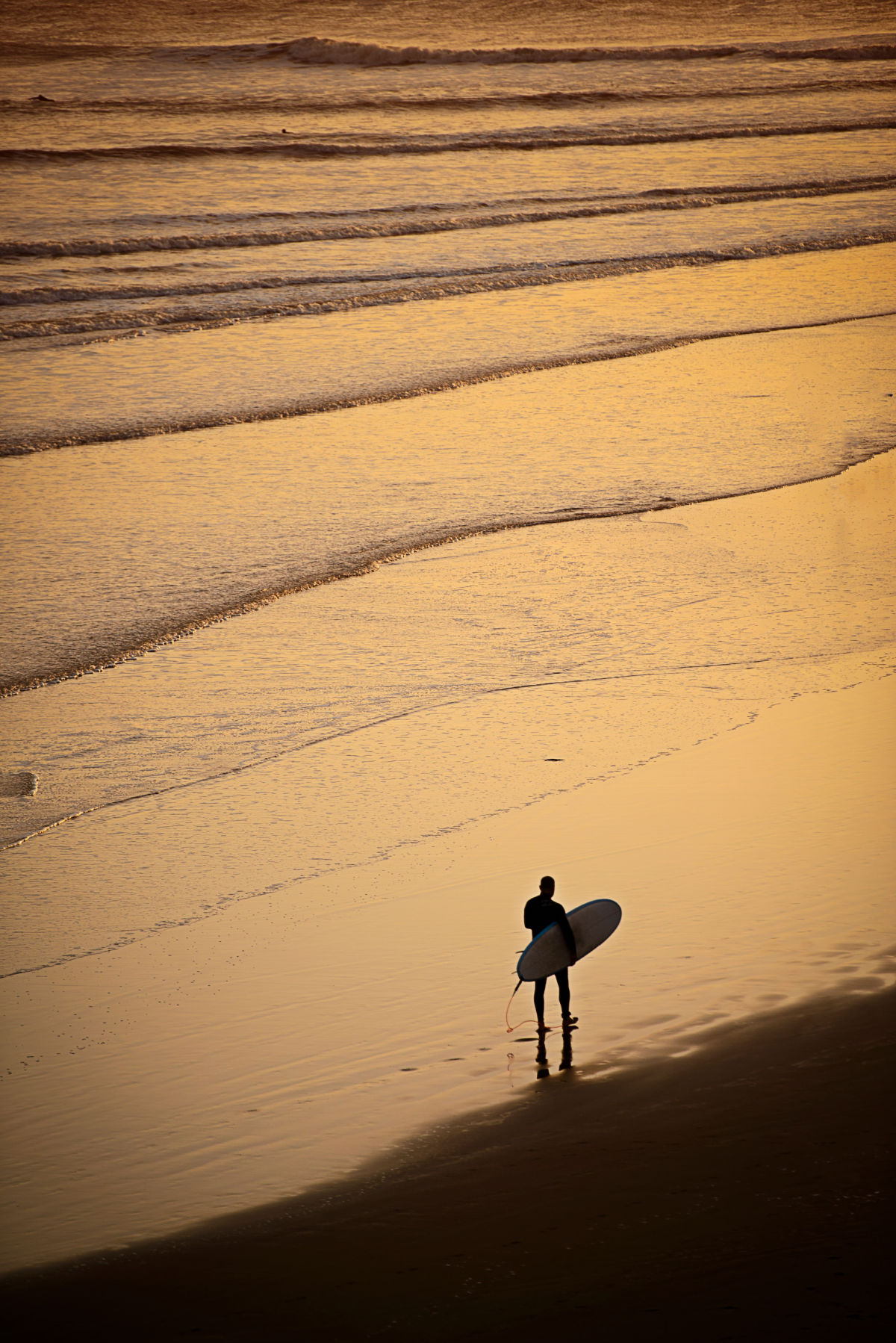 Surfs up. And if you surf, then you've heard of Punta Roca in el Salvador where surfing is the best in Central and South America. 
Punta Roca is in La Libertad, about 25 miles from San Salvador and the airport.
Surf season is generally May through October, but you can still get some decent waves off-season.
It will also be less crowded off-season. Beach Break Hotel and Sports Bar is a good place at about $100 a night.
Or try Olas Permanente El Zonte for the same price. Private transfer from San Salvador airport to La Libertad runs about $60 each way. 
And if you don't surf, check out Surf Strong, they have surf lessons for $50. So a decent weekend of surfing in el Salvador will run you about $600!
13.-Veg on the beach in Punta Cana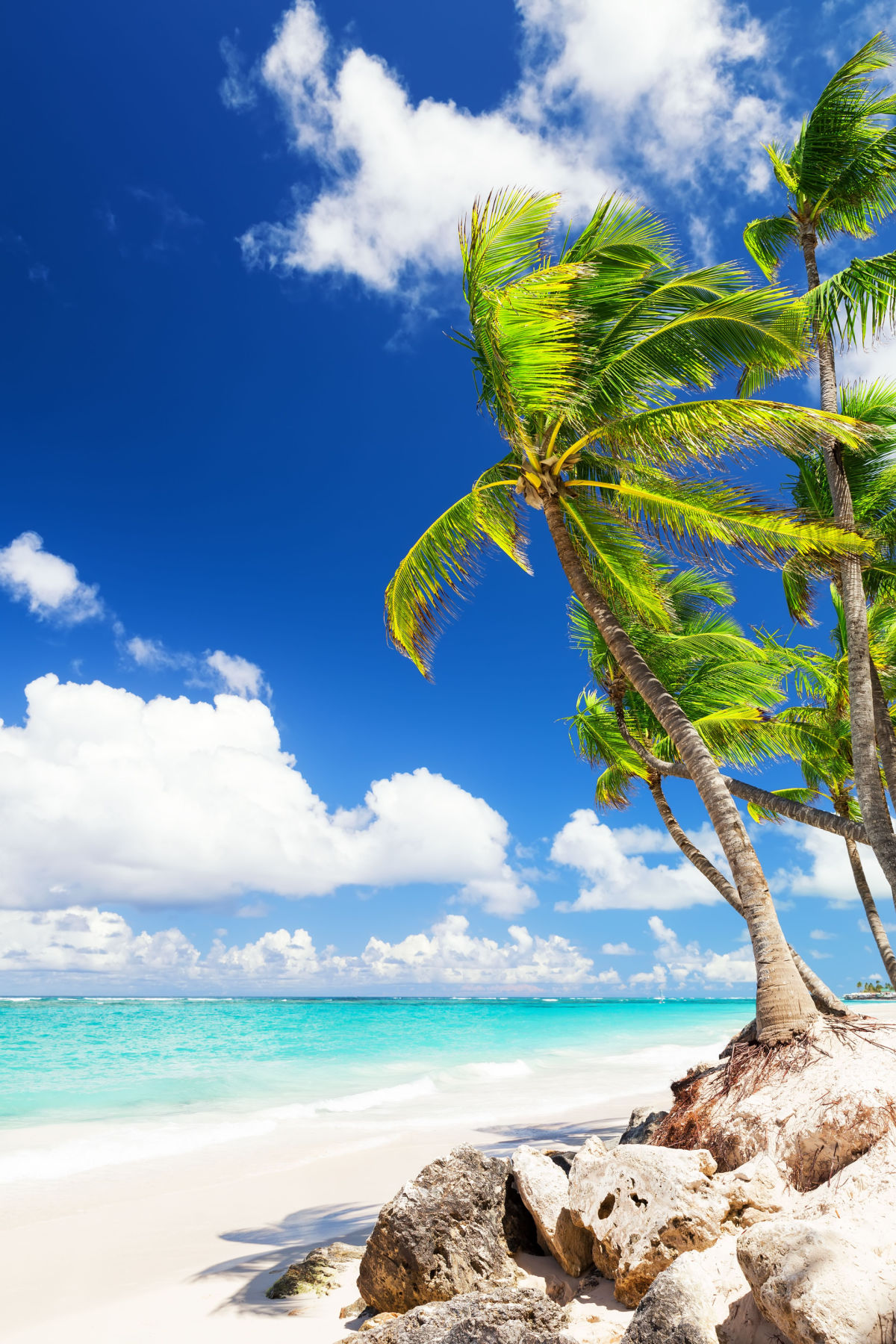 You work hard. You deserve a vacation without activities, or maybe easygoing activities.
Maybe you just want to lay on a nice beach and sip piña coladas, eat luscious fresh seafood, and sleep under the palm trees. 
How about a little dancing in the evening and a dip in the pool, or riding a jet ski? Punta Cana in the Dominican Republic is waiting for you.
It has its own airport and you can usually find great deals on airfare, or complete packages.
Most of the hotels in Punta Cana are all-inclusive. 
If you have kids, Club Med would be a nice choice. Prices fluctuate constantly, but slightly off-season you can have a two-night all-inclusive stay for under $1000. 
An adults-only option is the Meliá Punta Cana Beach Resort for about $800 for two nights all-inclusive.
Please check the fine print before you book. These hotels are like a cruise. Many of the activities, higher-end restaurants, and top-shelf booze are an added cost. So your $1000 weekend getaway could add up to twice that.