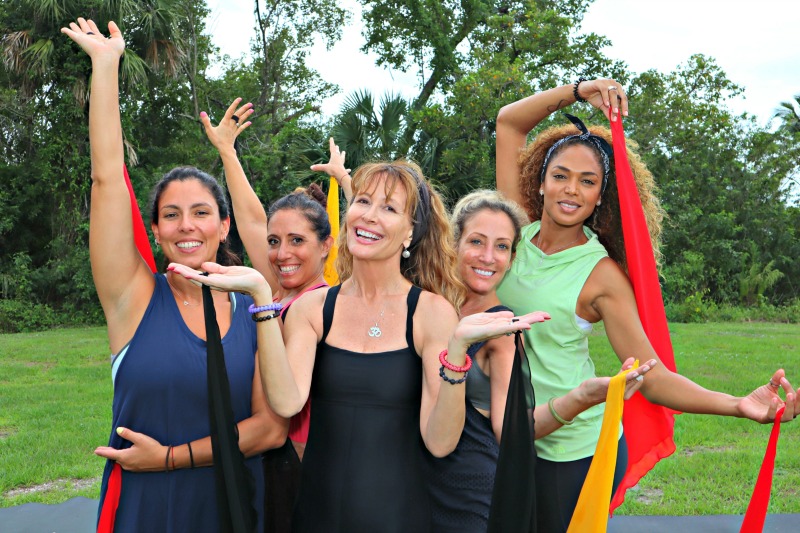 This post is sponsored by Kampgrounds of America and all opinions are my own
Camping is a great way to reconnect with nature and practice mindfulness, being fully engaged in the moment. Whether you´re camping solo or in a group, there is nothing like the feeling of disconnecting from our electronic devices and devoting our time and energy to being  present with the outdoors. 
Last year, I hosted a wellness retreat at Naples / Marco Island KOA Holiday in Florida, where we participated in a series of mindful practices and left feeling refreshed, renewed and reconnected.
Now more than ever, we should remember to take a step back from the stress of our days and practice being more mindful. Here are four activities you can do on your next camping trip to ensure you're making the most of your time in nature.
1.) Go on a mindful walk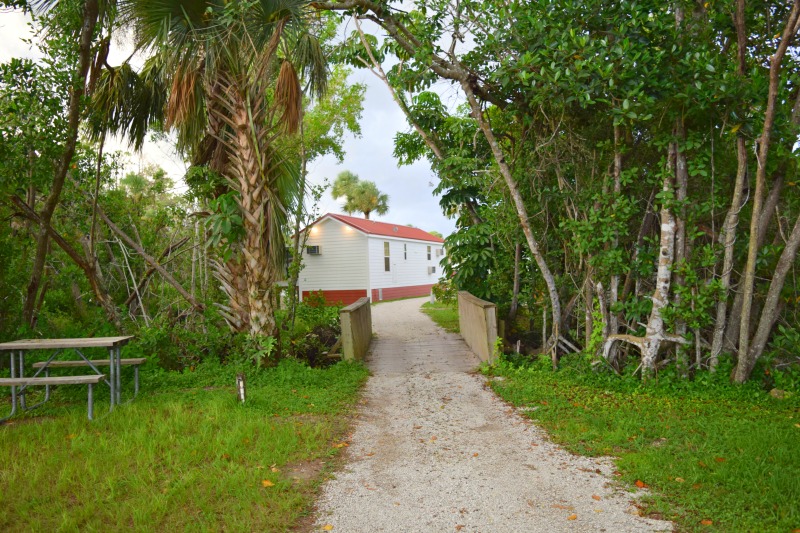 Walking with a mindful intent can be a grounding experience.
Listen to the sounds of your footsteps and your surroundings. Are there leaves crackling under your ? What does that sound like? How does it feel? Are the tree branches rustling in the wind? Maybe you can hear people in the distance? Or, perhaps best of all, there is absolute silence.
Focus on what you see ahead of you. What do you see? Home in on the details. Is there snow on the tip of that mountain in the distance?
Pay attention to scent. Is someone barbequing? Can you smell the wildflowers?
Lastly, sit somewhere comfortable and close your eyes and turn inward. Focus on your breath and visualize the highlights of your walk. Whether you do it alone or with company with somebody, you can reap the benefits of walking in silence, focusing on your senses and taking it all in.
2.) Practice meditation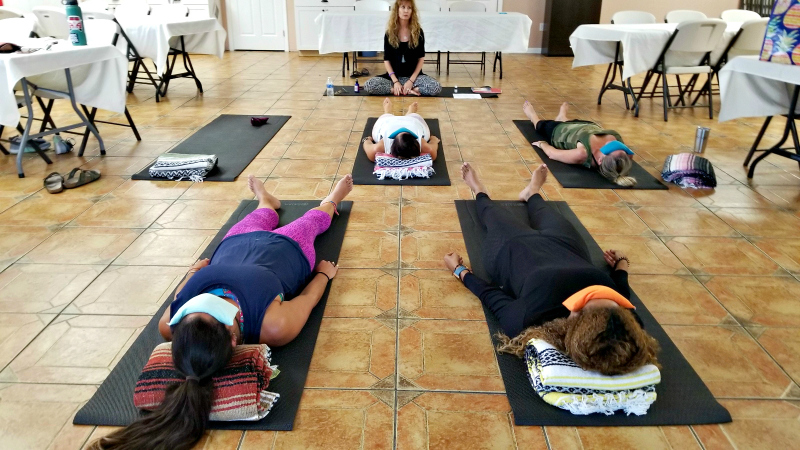 The purpose of meditation is to acknowledge thoughts and feelings without being swayed by them. As an avid meditator, I find that the largest misconception around meditation is that it entails the absence of thoughts.
However, meditation involves withdrawing our senses from what's around us and tuning into what we're thinking and feeling. That's why it's recommended to meditate with our eyes closed.
The simplest way to meditate is to sit or lie in a comfortable position and focus on your breath. Set a dedicated amount of time (even 5-10 minutes). Inhale for four counts, and exhale for another four counts. If thoughts arise, acknowledge them and continue your meditation until your timer rings.
You can meditate in total silence, or repeat a mantra, or even listen to one of the many guided meditations available through apps.
3.) Set aside time to journal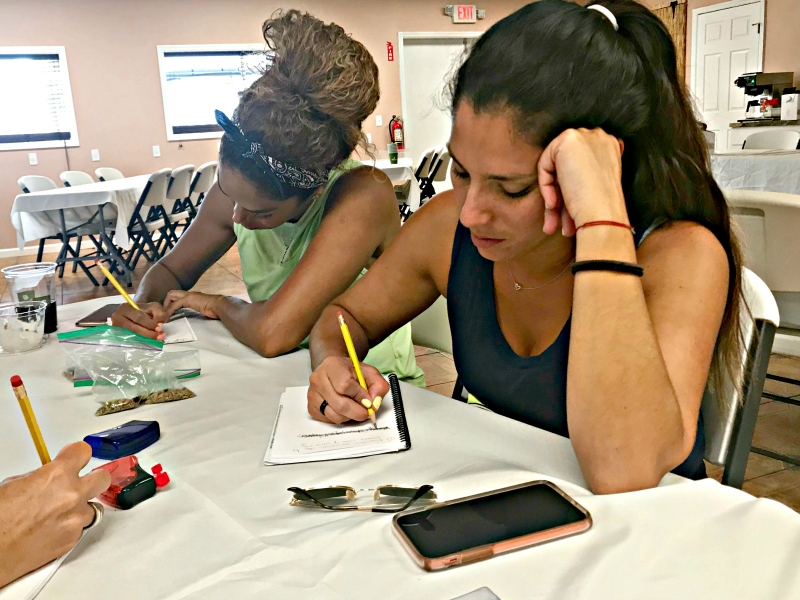 In a world where typing has become the norm, there's something to be said about sitting outside and writing down our thoughts and feelings on paper to help reconnect with parts of ourselves that we may be neglecting.
The best way to journal and unleash your self-expression is to do so without any type of self-censorship.Try to write candidly and without overthinking about what you're writing..
If you're not sure where to begin, try using one of the following prompts to get you started:
"This is what I need you to know …"
"The most difficult thing I ever did was …"
"The most memorable moment of this camping trip so far has been …"
4.- Paint mandalas on rocks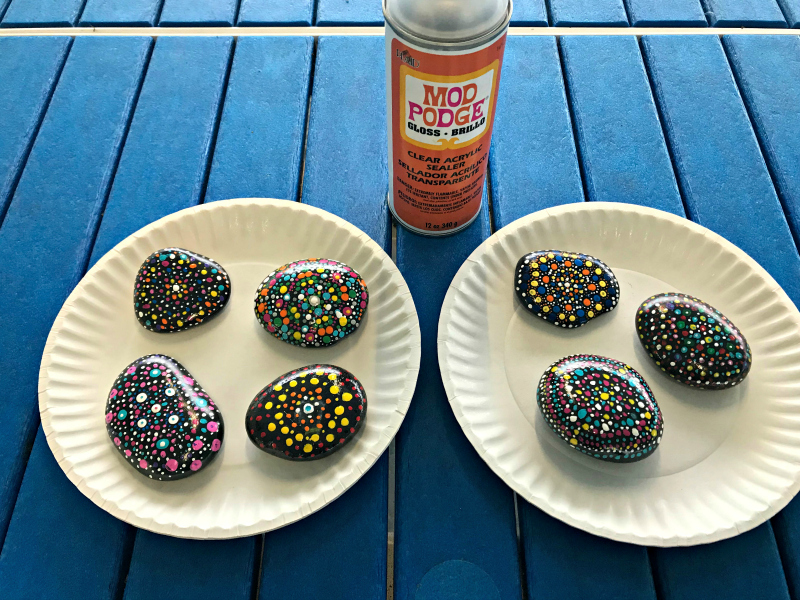 You'll have to pack a few extra items from home for this next activity but painting mandala rocks in the outdoors can be a therapeutic craft.
A mandala is a geometric configuration of symbols and the shape is often used in meditation. Mandala shapes can also be found in nature – just look at a daisy, for example.
Dotting mandalas on rocks (or even on a piece of paper) is a mindful practice that allows you to focus on the task at hand. The design starts with a dot at the center followed by continued dotting in a North, South, East, West pattern.
The beauty is that there's no right or wrong way to design your mandala as the size of the dots, the pattern, and the colors are all up to you.
This type of activity may require packing a few additional items from home (paint, brushes, cotton swabs), but it's a great thing to do alone or with a group, and you can learn a lot about yourself along the way. .
The best part is that you can find your rock in nature while on your camping trip and take home a one-of-a-kind handcrafted souvenir.