This post is sponsored by Hair Biology and all enthusiasm and opinions are my own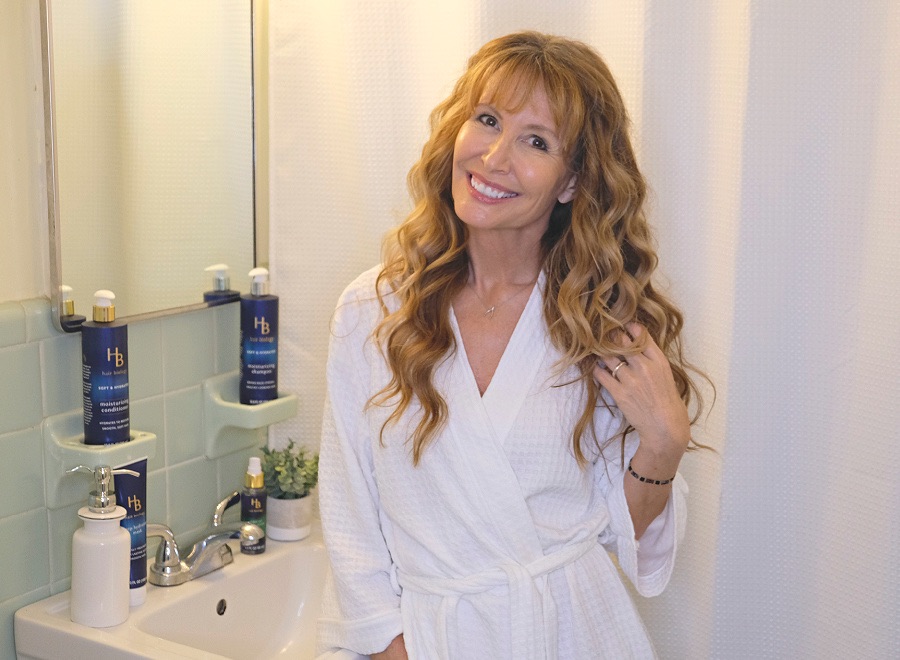 For me, hair is a form of self-expression. At 57 I enjoy wearing it long. I love the versatility.
I can put it up in a bun, braid it or wear it down. But because I'm older, active and live in a warm and humid climate, I have to take care of my hair differently than when I was younger.
My strands are now more porous than they used to be. I also have quite a bit of gray hair.
I´m in the process of quitting the base color which a stylist convinced me to get a few years ago. I will continue to add some color, but only as balayage or highlights.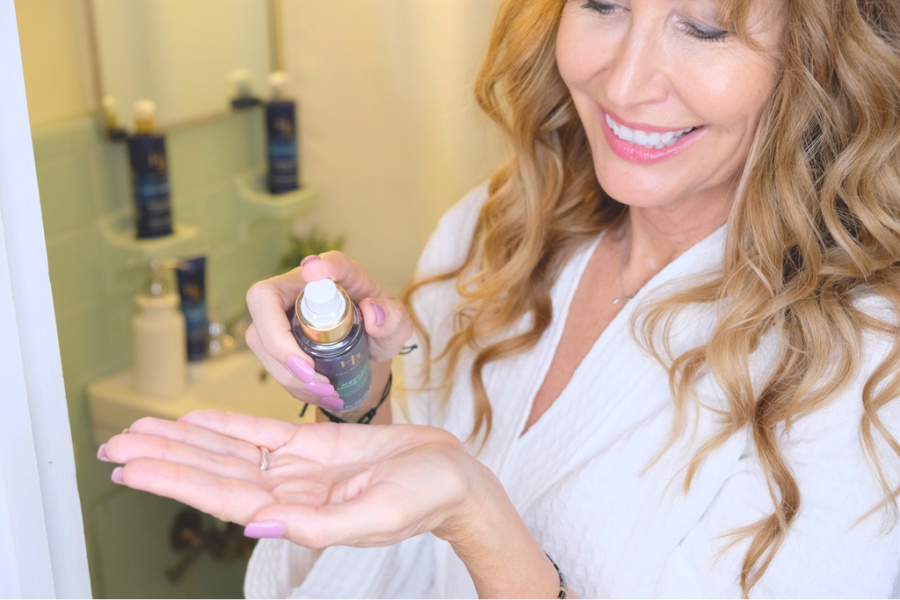 My hair-care routine
Many women ask me what my hair-care routine looks like.
I wash my hair only once or twice a week now.
Since it was first released, I´ve been washing my hair with the Hair Biology Moisturizing Collection. 
I use the Hair Biology Soft & Hydrated shampoo and rinse twice and then follow up with the  Soft & Hydrated conditioner.
Once a week I will also apply the Deep Hydration Mask in the shower and leave it in for a couple of minutes, while I exfoliate my body.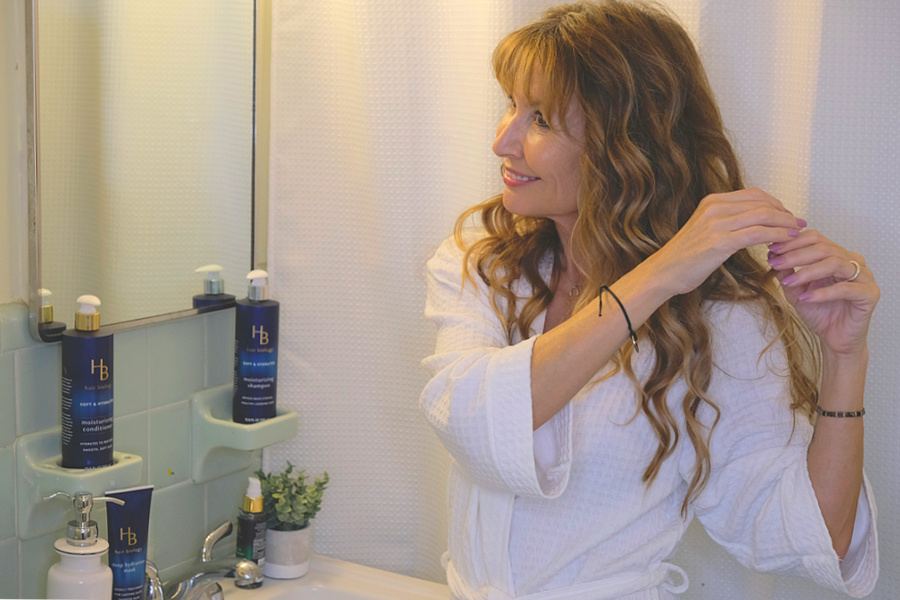 Once I'm out of the shower I wrap my hair in a microfiber towel. I apply some Hair Biology Argan Oil Taming Serum from the middle of my strands to the ends.
Sometimes I air dry it, others I use a diffuser and, as in this case, I used a curling wand once it was dry.
I often apply a little more serum once my hair is styled, to protect it further and to tame flyaways. It's one of those products I would rather not live without.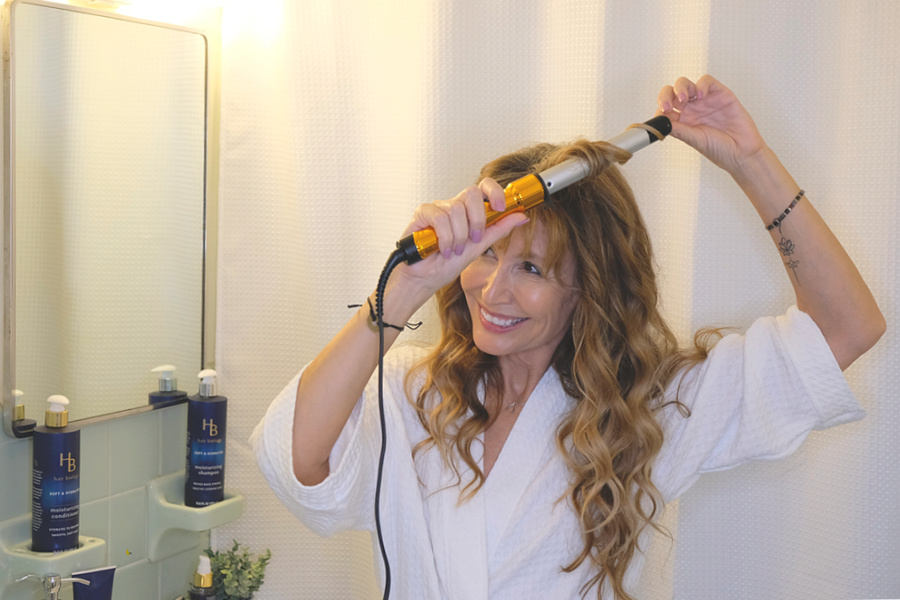 Healthy hair in midlife
No matter what your hair journey looks like in midlife, please know you have the power to choose how you want to wear your hair.
Long, short, gray, colored, it's all good.
I believe that healthy hair is beautiful at any age, any length and any color, whether it's curly or straight, natural or dyed.
I'm grateful that I can use products formulated for women 45+, like Hair Biology.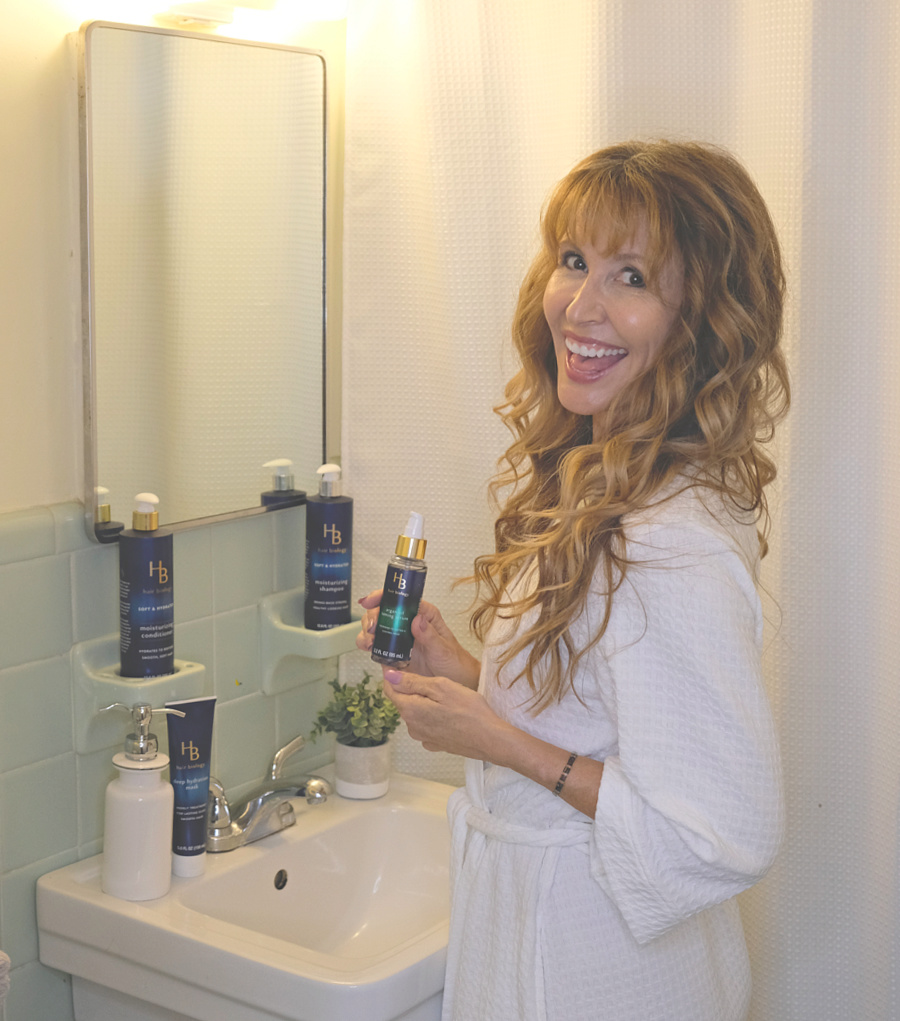 Don´t hesitate to ask me any questions or to let me know how you take care of your own hair.
If you haven't already tried it, I encourage you to give Hair Biology a try. There is a line of products available at Target for all different types of hair.
I truly hope you enjoy them as much as I do!