This post is sponsored by Hair Biology and all enthusiasm and opinions are my own
At 56, I have no plans to cut my hair short.
I get asked a lot whether it's my real hair, and the answer is yes, it is. And I plan to enjoy it this way for as long as I'm able to.
I embrace my age and I feel bolder, not older. And I want my style to reflect the carefree spirit I've always strived for.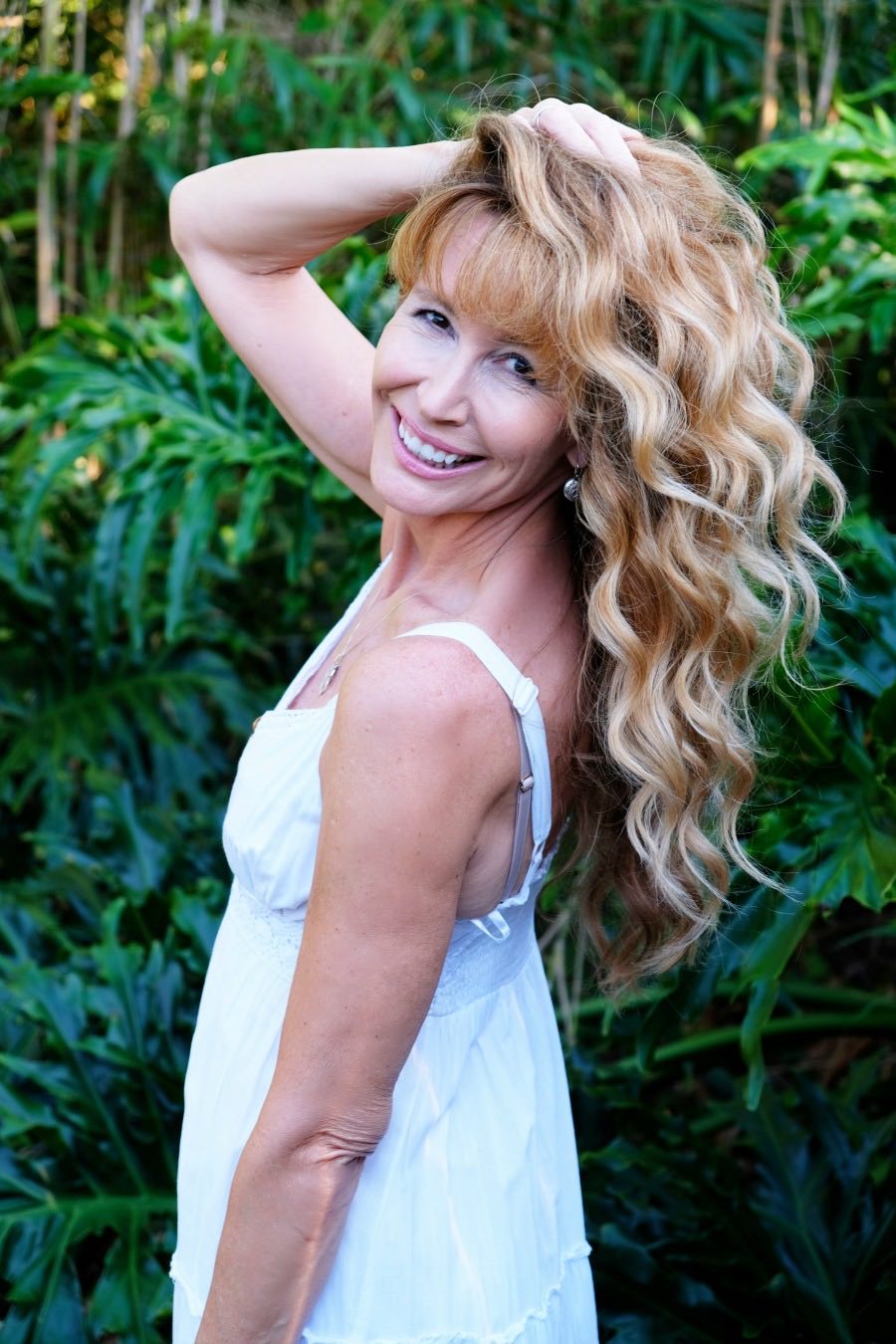 When I was younger, I cut my hair short a few times, only to regret it. I know this is not true for everybody, but for me, it was a mistake.
The last time I cut it I was 31, after a bad breakup. It was a bob, and oh boy, did I dislike it. It only compounded my sense of loss.
Thankfully, hair grows out, but it took me a few years to get it to a length with which I was actually happy and comfortable with again.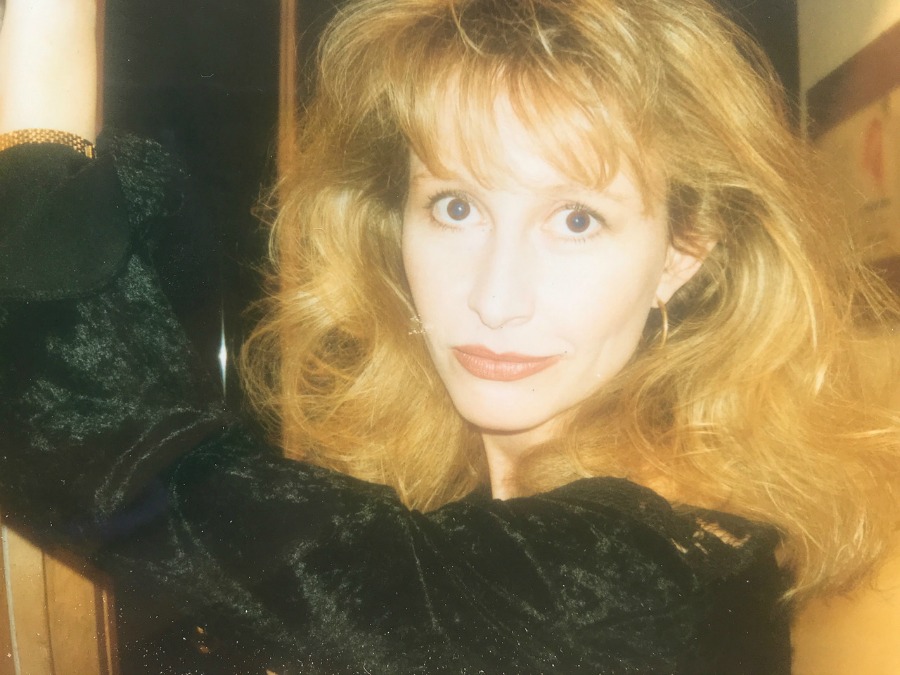 I truly enjoy wearing my hair long
It's versatile – I can put it up in a bun, a ponytail, braid it or wear it down. For me, long hair gives me the best of everything.
I finally feel comfortable the way I am, and won't let anyone dictate how I act or how I look. I feel this is a must at any age, really.
I can't ignore, however, that the needs of my hair have changed over the years and decades. It's more porous now and I know that my hair styling products have to change with it.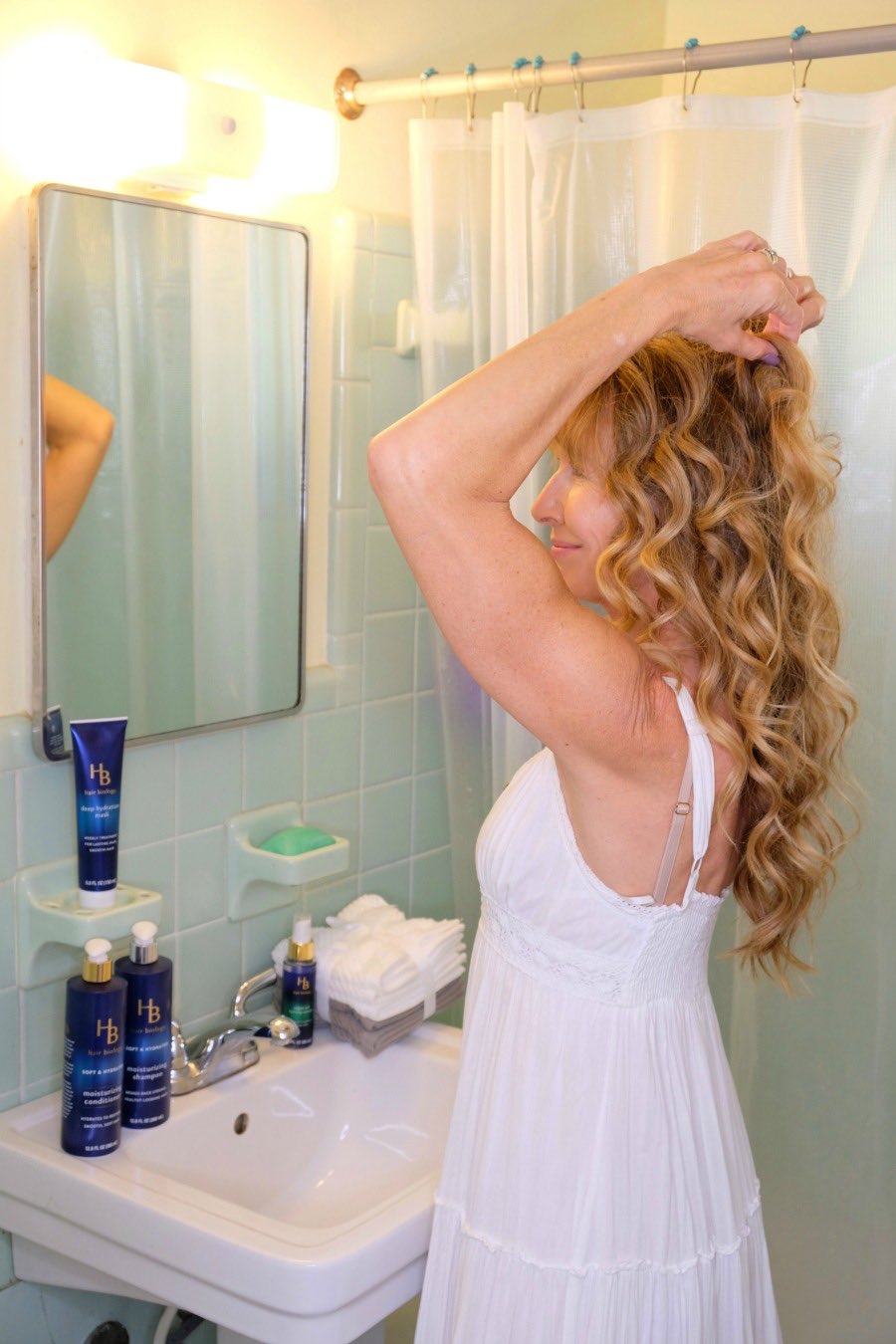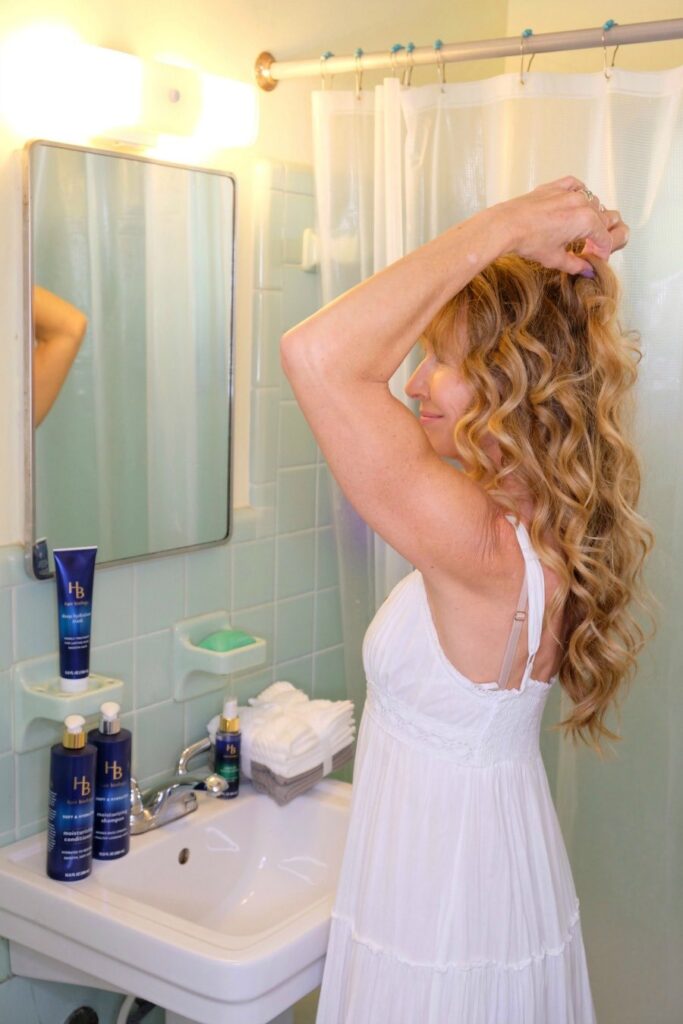 How I take care of my hair
I started graying at 51 or so, and at 53, I started dyeing my roots to match what used to be my natural hair color, and adding balayage.
I have no issues with volume, so I choose moisturizing products.
To achieve these waves, I used a 2" curling wand. It takes me around 30 minutes to curl my entire head of hair. But if I curl thicker strands, it can take me 20 minutes or less.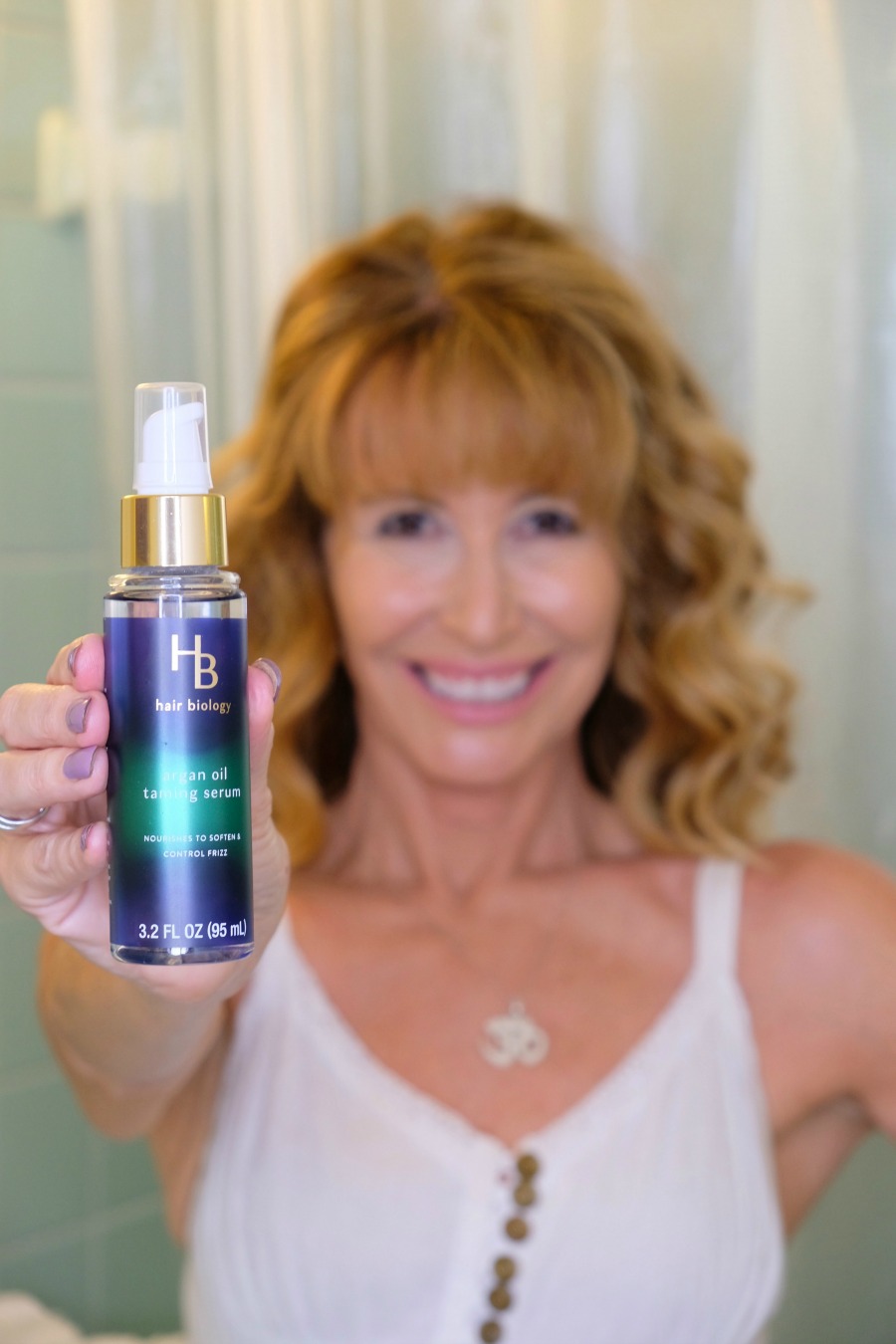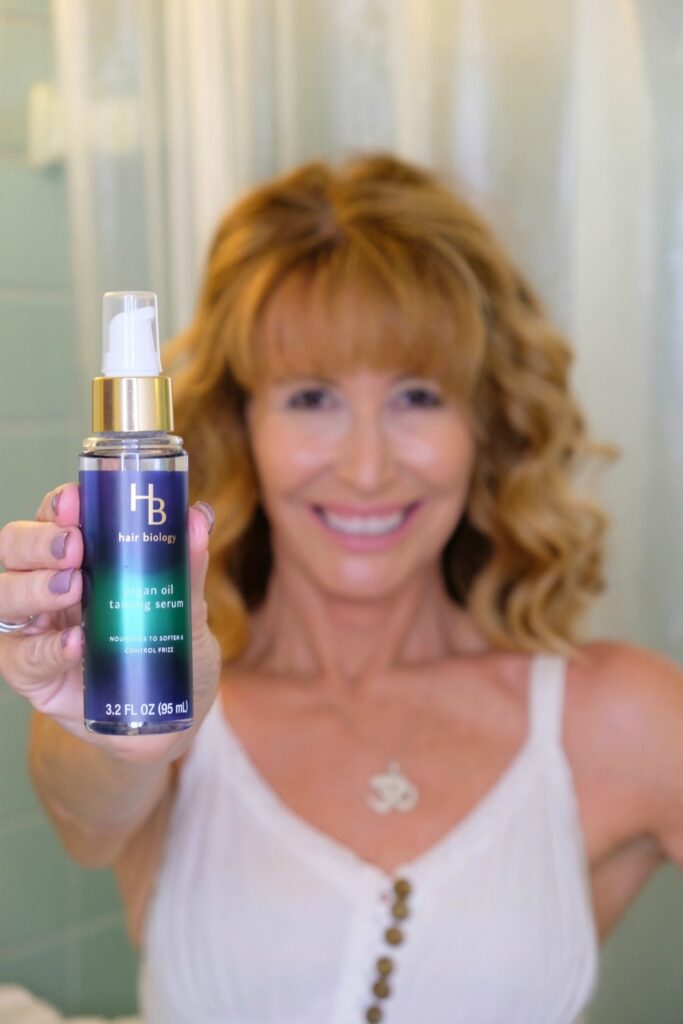 Sometimes I dry my hair with a diffuser, to get a more natural and messy look. I make sure my hair is layered when I get a trim, so the waves will kick in.
For these photos I washed my hair with Hair Biology Moisturizing Shampoo and Moisturizing Conditioner from the Soft & Hydrated Collection, and then applied the Argan Oil Taming Serum.
I used it on my ends, but also to tame the stray grays on the top of my head.
This hair smoothing serum is the best!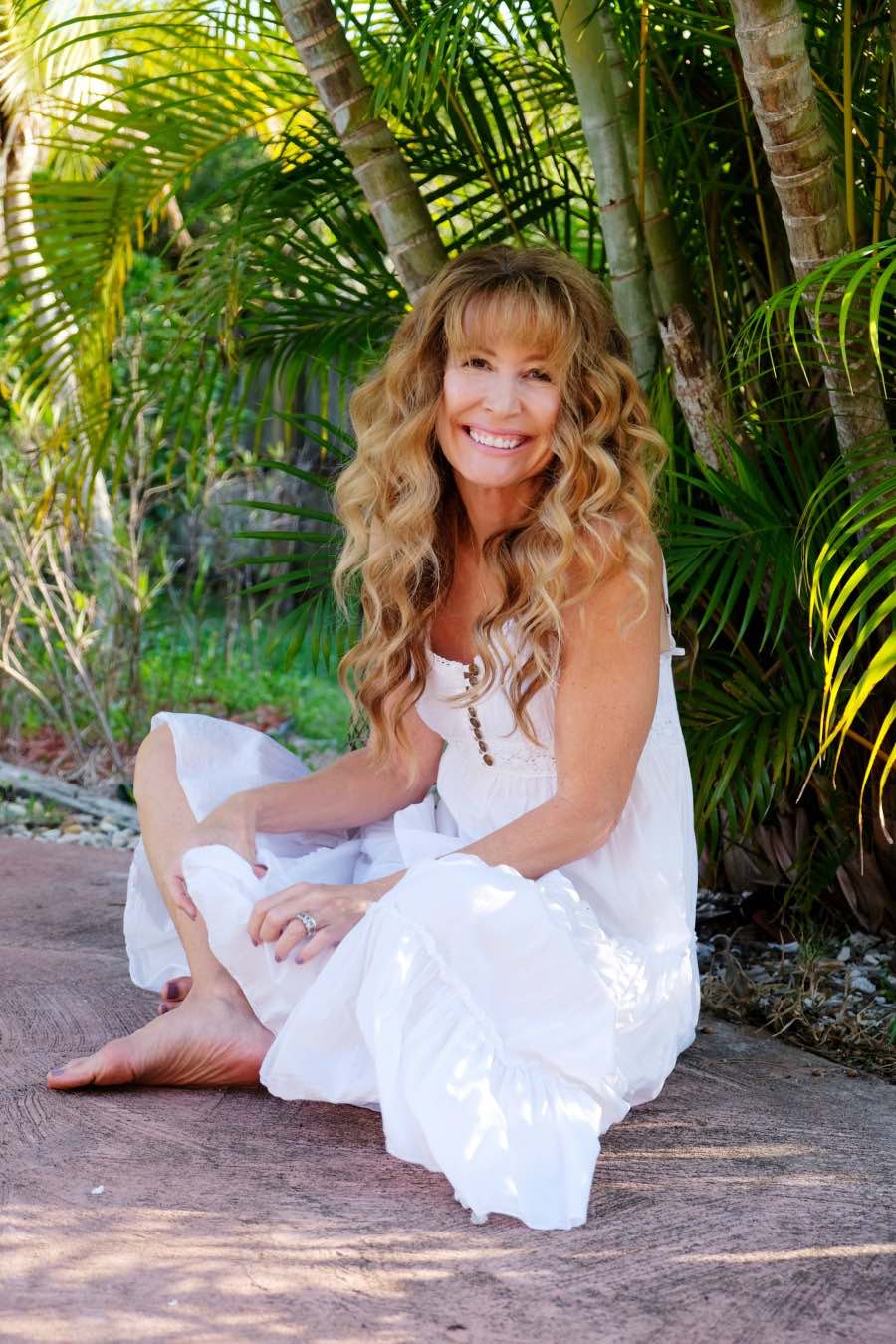 I'm really pleased with how it turned out. And to make things even better, my youngest daughter says it smells really good!
And as a bonus, the collection is infused with biotin, which is known to improve the body's keratin infrastructure and support strong, healthy hair growth.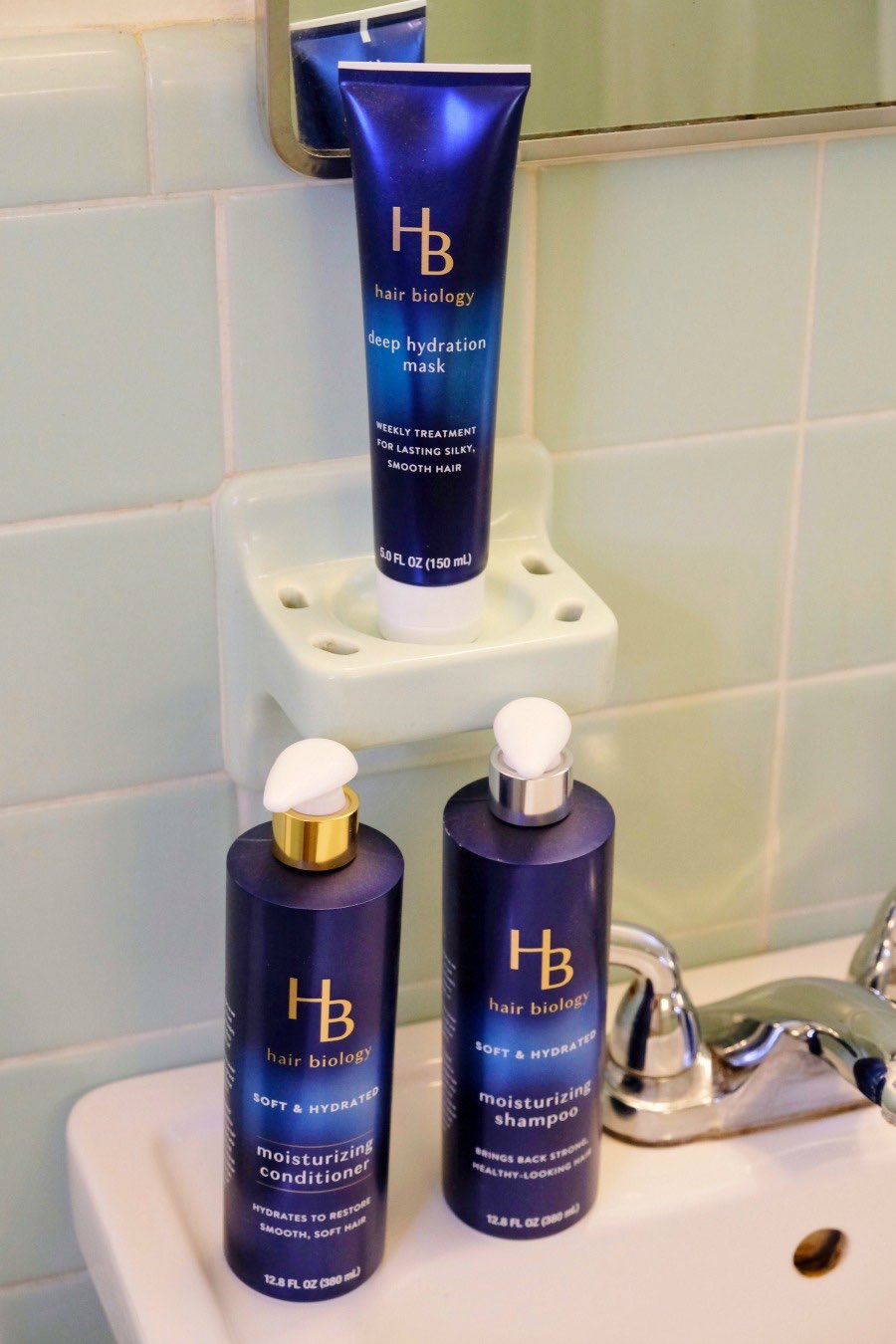 Hair Biology for women over 45
Hair Biology is specially formulated for women aged 45+ and our unique hair biology.
It's available now exclusively at Target online and at select stores nationwide.
You can choose what products to get based on your personal needs. Whether you are going gray, have coarse hair or find you are thinning, there is a line of Hair Biology products for you.
I truly hope you will try them and continue to enjoy taking care of your hair as much as I do!