This post is sponsored by Kampgrounds of America and all opinions are the writer's.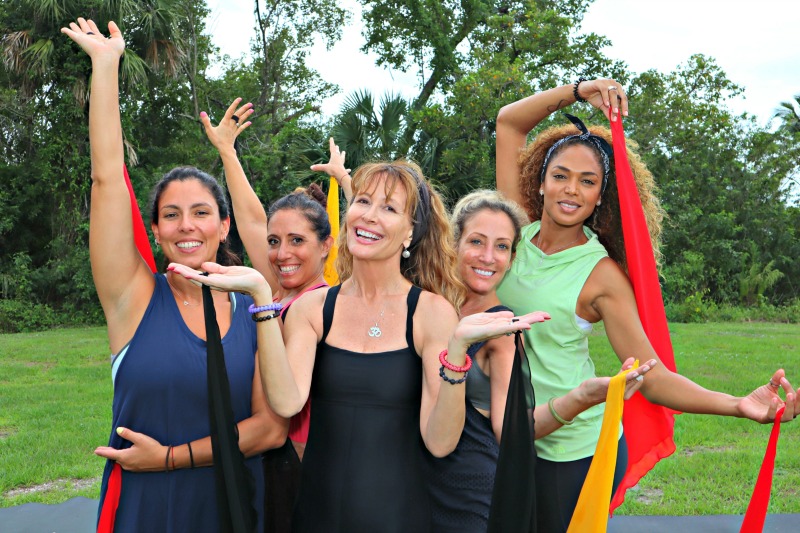 There is nothing like going on a wellness retreat outdoors to reconnect with nature and with our inner peace.
I recently had the joy and privilege of leading such a retreat at the Naples/Marco Island KOA Holiday campground where I celebrated my birthday last August.
Enjoying a retreat at a Florida campground
A small group of bloggers were invited to enjoy two days of unwinding, practicing yoga and indulging in meditative crafts.
At the end of the overnight retreat, we all felt energized, grateful and connected, not only to nature and ourselves, but to one another.
There is something powerful about women coming together as a group to nurture, be nurtured, grow and evolve.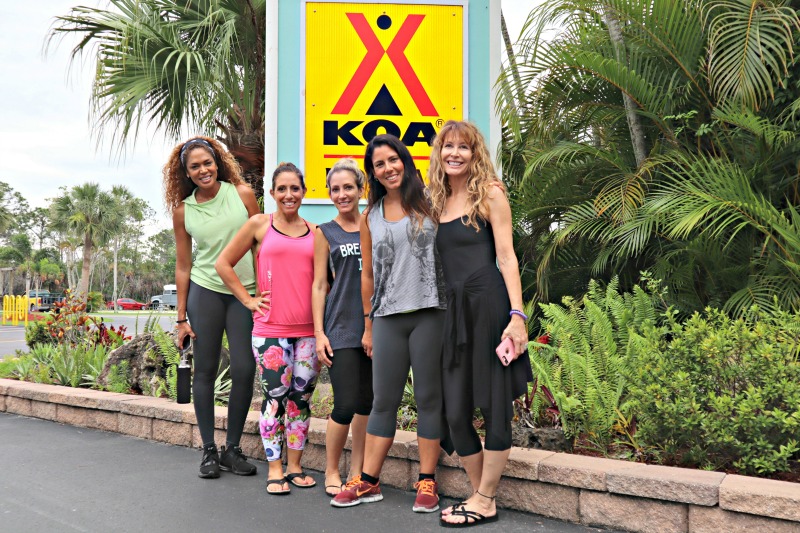 Hosting the retreat at a KOA campground allowed us all the opportunity to spend time in our Deluxe Cabins between group activities.
Up until then, I had only camped with my family, which meant we had to stay in larger Deluxe Cabins that accommodated all of us.
These are great, of course, but there was something about being in a cabin by myself that made it a unique and special experience.
Because every KOA campground has Wi-Fi, I was able to catch up on work, and we were all able to share our experiences on social media in real time.
Connectivity is especially important to Latino families when it comes to camping.
Although it's nice to disconnect from time to time, it's great to know we can remain accessible to our friends, our family and even our work, if we want to.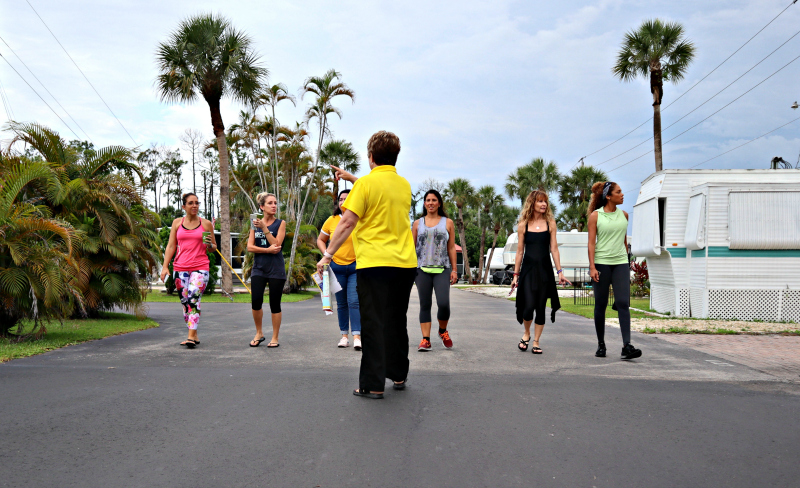 As you can see from the pictures, we all had a great time.
There are plenty of common areas at most KOA campgrounds for group activities, in case you decide to do something similar, or simply host a family gathering, a vacation with friends, or a getaway with your work team.
Naples/Marco Island KOA Holiday is also a short drive to the beach on Marco Island.
Some of us drove to Tigertail beach, which boasts white sand and crystalline waters, to breathe in the ocean air and take pictures.
We enjoyed our catered meals in the Rec Hall, close to the store and the pool, and did some of our planned activities in the outdoor pavilions.
The campground is secluded enough that it feels like you are away from town life, but a short drive away from all kinds of stores and restaurants, making it both relaxing and convenient.
These are some of the activities we enjoyed and that you could plan for a wellness retreat.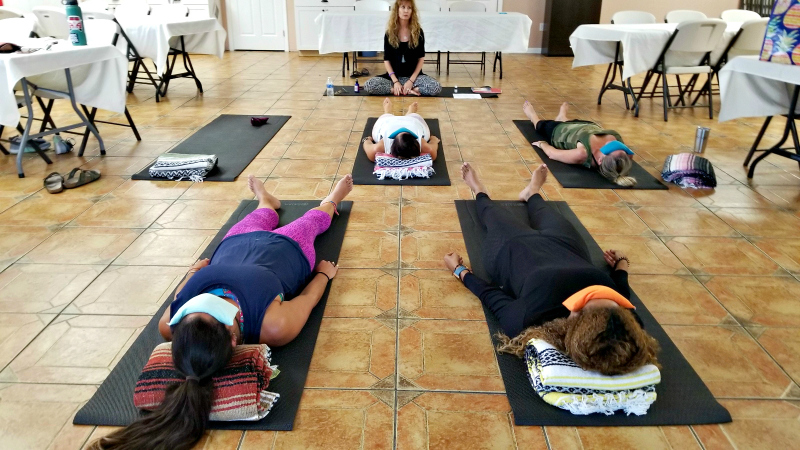 Yoga nidra
If you've never experienced yoga nidra, also known as yoguic sleep, I recommend you give it a try. You can even download an app for your first experience.
Yoga nidra is similar to a guided meditation. It puts you in a very relaxed state, in which you hover between consciousness and sleep.
Falling asleep is not the end goal, but if it happens, you probably needed to recharge. Yoga nidra helps you achieve physical relaxation and mental stillness.
Some of the participants were surprised at their ability to lie still for around 40 minutes and some did doze off!
I really enjoy leading this kind of practice because it helps people relax while being aware of sounds and stimuli around us.
I am extremely thankful that my yoga teacher training included this skill.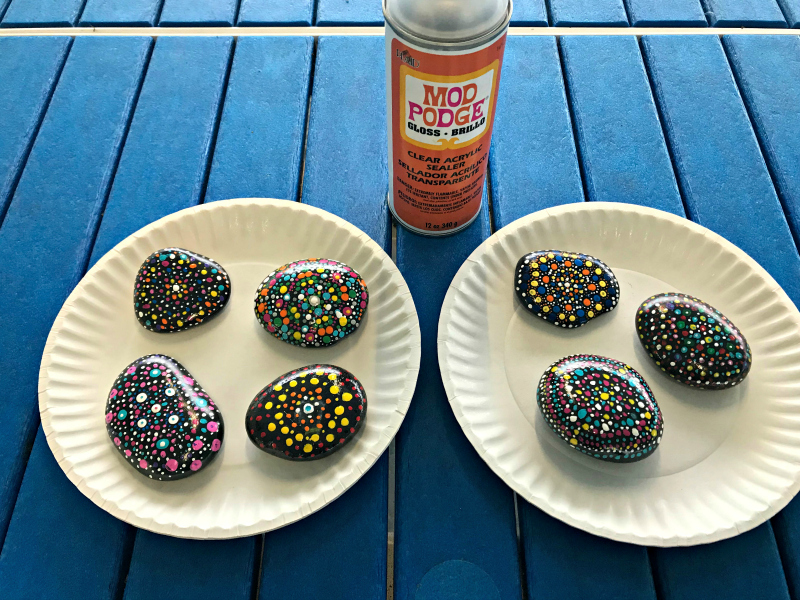 Mandala rock painting
Mandala means "circle" in sanskrit and, if we look around us, mandalas abound in nature.
Painting mandalas on rocks is a simple but mindful and relaxing practice that helped us chill and connect as a group.
We learned how to start our designs at the center of the rock and then paint using a North/South, East/West pattern, and then fill in the spaces between dots.
There are no rules when it comes to what colors to use, or what size the dots should be.
To make the dots, we used paint brush tips, cotton swabs and even toothpicks.
The next morning, after the rocks were dry, we glossed them and everyone was able to take home a beautiful reminder of our stay at the campground.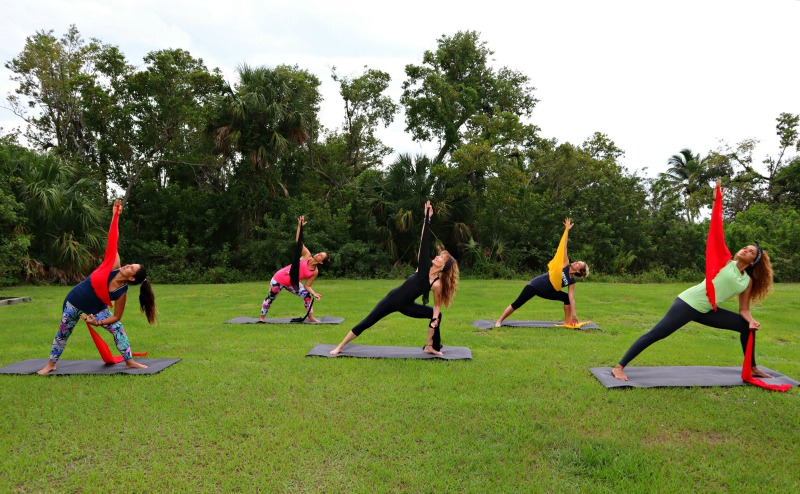 Vinyasa yoga flow
Asana yoga (the physical yoga practice) is what most people in the Western world think of when they hear the word "yoga."
Vinyasa flow incorporates a series of poses and transitions between poses that help stretch and strengthen the body while stilling the mind.
I like to use colorful scarves during this practice, so students can practice visualizing the energy they are shifting inside their mind, body and spirit as we move on the mat.
As you can see, the campground was a beautiful location to practice our yoga flow!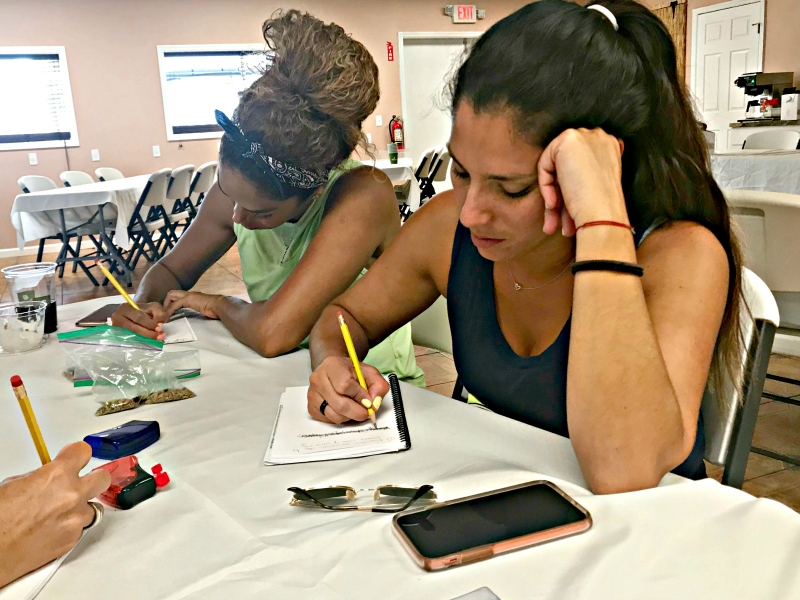 Journaling for self-discovery
As a life-long writer and journaler, I know first-hand the power of journaling one's thoughts and feelings. This can be done as catharsis, to reflect on or to document a situation.
We used different journaling techniques to jump-start our creative juices and to be able to take home some actionable tips.
We also journaled about what we had seen, heard and/or felt during the retreat at at KOA.
One of the techniques we tested was using prompts, such as: "During the retreat I learned that …." and lists such as: "Things I should throw out when I get home, but won't."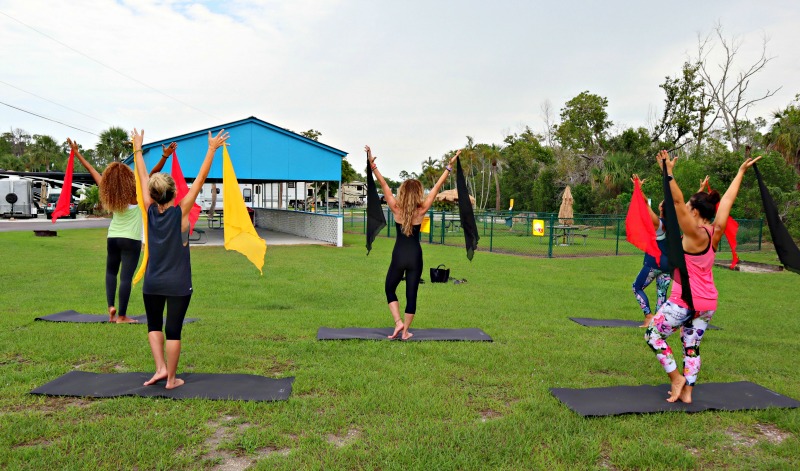 Every person had a unique experience, which we shared as a group.
By the time the retreat was over, we had laughed, cried and bonded to such an extent that we all felt grateful to have spent time together at such a serene location.
Special thanks are due to Anita, manager of Naples/Marco Island KOA Holiday for her informative and fun tour of the premises, and to all the staff for making sure our stay was stellar.
This being my second time at this particular KOA, I truly felt at home!