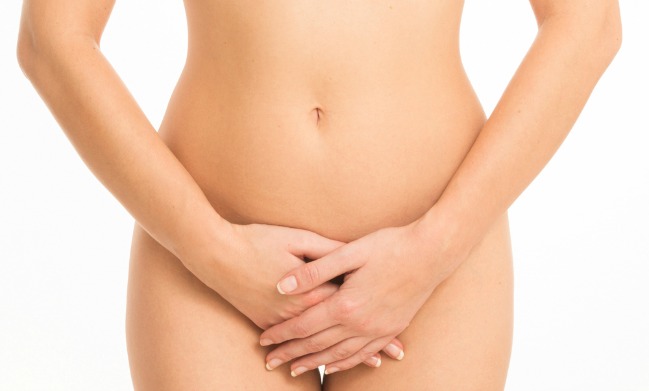 I´ve peed in my pants as an adult. Not once or twice, but a number of times. And I'm not afraid or embarrassed to say it. Not anymore.
Urinary incontinence after childbirth
The first time, I was 37 years old. I knew nothing about urinary incontinence or bladder leakage. I thought that only happened to older people.
About a month after my first daughter was born, I was taking her for a walk in her stroller when all of a sudden I felt the urge to go to the bathroom.
I tried to hold it in, but I couldn't. I peed my pants.
I felt embarrassed and scared.
I tied my jean jacket around my waist (thank goodness for that!) to cover my wet jeans and quickly made my way home. I couldn't believe it.
Mortified, I changed clothes and hoped it wouldn´t happen again.
At first I thought it was a one-time deal. Until a few days later when I was at the gym and experienced the second episode.
I was lying on the exercise mat doing sit ups when, once again, I leaked. That was worse than the first time. I didn´t have a jacket to wrap around my waist.
I can´t remember how I made it to the dressing room. Mortified doesn´t even begin to describe how I felt. 
Then there was the time I sneezed and peed. As the mother of a baby I eventually wondered whether I should be the one wearing the diapers instead of my cute little munchkin.
Also Read: Why I Wish Doctors Didn't Know My Age
Bladder leakage is not only an 'old people' problem
I went to the doctor, to explain what had happened. She told me it was quite common for women to have bladder leakage after childbirth.
"How long does it last?" I asked.
"It varies. Every person is different" she said, but also told me not to worry. It would most likely subside.
That didn't put me at ease, so I went online and did my research.
Well, guess what, at least 65 million Americans suffer from bladder leakage.
It's not an 'old people' problem, and it's not just an issue for new mothers. It's  something that can happen to anyone for a number of reasons.
It can be severe and permanent, or it can be mild and temporary. In my case it was temporary, and also relatively mild compared to what other first-time mothers I know have experienced.
One thing I learned from the whole ordeal was that bladder leakage – no matter the cause – is nothing to be embarrassed about.
There are things we joke about in our society, like hemorrhoids and urinary incontinence, but the reality is that most of us will experience one or the other or both at least once in our lifetime.
A comfortable solution for bladder leakage
After I saw my doctor, I got myself a package of Depend. They were not what I had expected. They fit snugly and were comfortable.
But more importantly, they gave me the peace of mind that I could go out to the park with my daughter, or to the gym or anywhere, and not worry about leaks, staining my pants or leaving a wet spot on the exercise mat.
We really do need to break down the stigma of conditions like bladder leakage. It´s a common issue and one we just can´t allow ourselves to be embarrassed by.
Looking back at my experience, I wish I'd had a better perspective on things. I could have gotten Depend underwear much sooner, instead of experiencing really uncomfortable situations.
Depend are not those bulky diapers for old people I used to joke about. Depend are thin, sleek and comfortable, almost like wearing a panty liner or a pad for your period.
And who knows, since menopause is nearing and incontinence is one of the many possible side-effects, I may find myself wearing these life-savers under my shape wear again.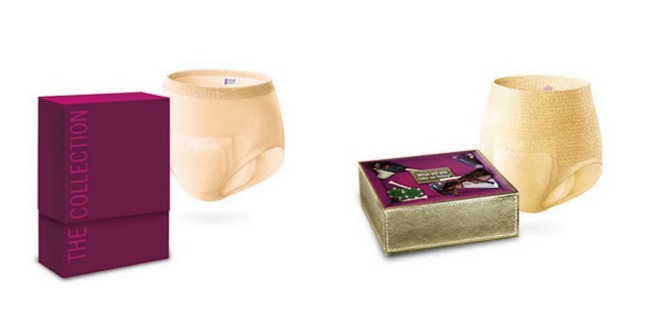 If you have bladder leakage, don't be shy, talk to your doctor and try Depend. You'll be happy to know someone around you is probably also wearing them, and you can't even tell.
And you can do more: help dispel the stigma surrounding bladder leakage. Here's how:
Help create awareness of bladder leakage!
Depend will donate $1, up to $3 million, over the next three years to charities that advance the research, education and awareness of bladder leakage for:
Every pant drop, photo and video shared on social media using the hashtags #Underwareness and #DropYourPants; and every personal video made about what Underwareness means to you that is uploaded to YouTube and tagged #Underwareness and #DropYourPants"
Claim your Depend Samples
Claim your free samples today by visiting the Depend website and clicking on the "Get a Sample" button located at the top right-hand side of the screen. Then, select which sample you would like to receive and wait for them to arrive.

[Disclosure: This post is sponsored by Depend® but all opinions are the author´s]