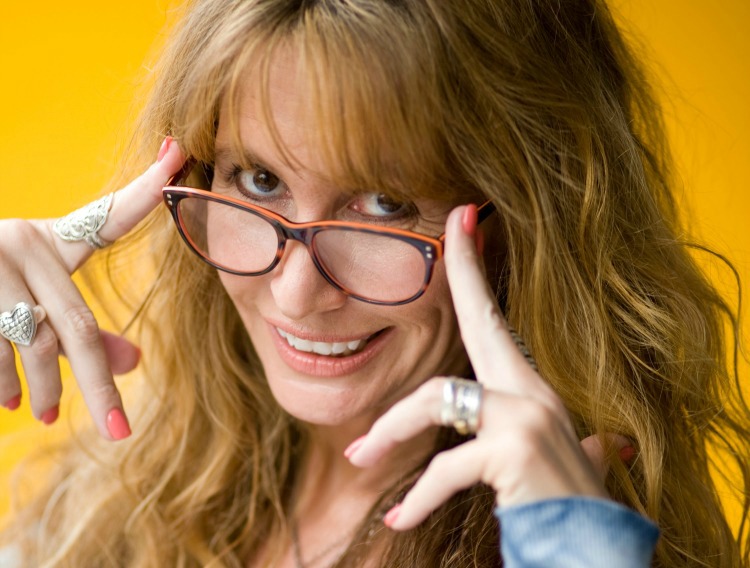 In February 2014, a year ago, I launched Viva Fifty! as my personal bilingual blog.
I'd turned 50 in August of the previous year and toyed with the idea of writing about it online.
For the last few years I was first the managing editor and then the editor in chief of other Hispanic or Latino online portals.
An exciting and fruitful ride
Now I craved my own space. I wanted to create a place where I could share my thoughts and ideas in my own voice, with other mid-lifers. That's how Viva Fifty! started.
A couple of months after my first post on the blog, I married the love of my life, officially blending our children to create one big quirky family.
From one day to the next I felt empowered to follow my heart on the professional front too.
If you have a vision, if you believe in doing things a certain way, if you have a story to tell and a passion for telling it, then you know what I'm talking about!
So I amicably parted ways with the publication I used to manage, and gave Viva Fifty! my all.
That's how Viva Fifty! rapidly evolved from a personal blog to an online publication, a community, with more voices—not just mine—with a larger scope than I had originally intended.
It's been an exciting and fruitful ride so far. I'm very excited about the present and even more stoked about the future of the community that's coming together around it.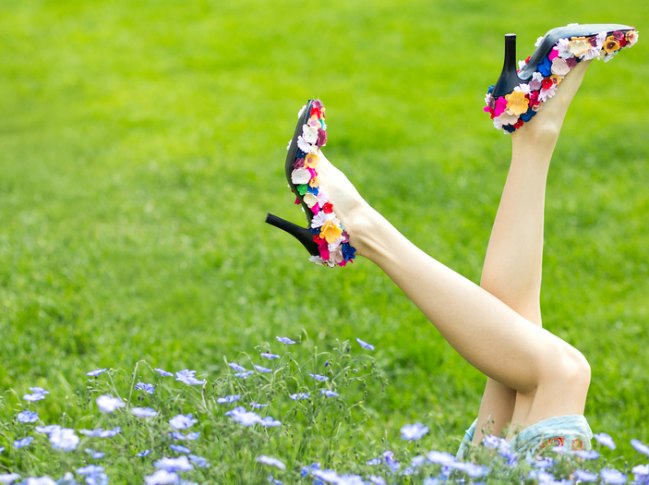 Viva Fifty! is bilingual and bicultural, because that's who I am
Not everything is translated because each language caters to a different readership. That's where the bicultural or even multicultural factor kicks in.
I constantly strive to find ways of reaching more people who care about the things we discuss here, giving them what they want and what they need in two languages.
Solid brand and community partnerships are allowing this to happen.
In January of 2015 I established Viva Fifty Media LLC with my husband who is also a writer and now editor-in-chief of Viva Fifty!
It was high time to host our launch party online! Our first Twitter event! My friends and peers know I love a good tweetchat with empowering conversation and great prizes!
So on February 19th, from 8-9 pm EST we will be tweeting with the hasthag #VivaFiftyLaunch to celebrate age, health, relationships, joys, sorrows … In short, to celebrate life!
You don't have to be 50 to attend or to be entered in the giveaway of fabulous prizes—over $1000 worth of goodies!
All you have to do is RSVP on Facebook and tweet using the #VivaFiftyLaunch hashtag.
We are very grateful to the brands and PR folks that have partnered with us to offer you some pretty cool prizes! You'll see …
RSVP to #VivaFiftyLaunch Twitter event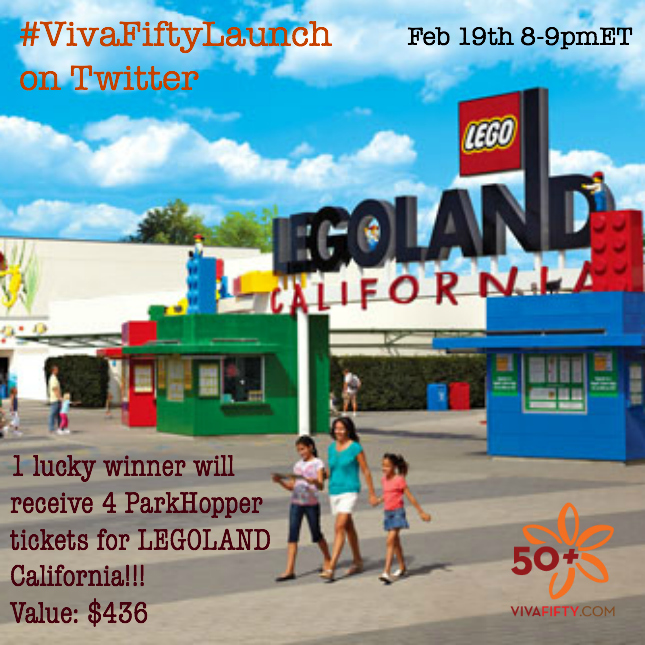 How and when to join the Twitter event
During the Twitter event we will answer questions tweeted by @VivaFifty and chat about age, life, love …
By using the hashtag #VivaFiftyLaunch you will be eligible to win one of several prizes that total over $1600. The party is bilingual so both English and Spanish work!
Make sure you are following all the hosts and co-hosts before the event.
Host: @VivaFifty
Cohosts: @Lorrainecladish (bilingual tweets) @EileenCCampos (English) and @MamaBeaute & @VMBlogger (español)
Use the hashtag #VivaFiftyLaunch from now until the end of the party which is on February 19th, from 8-9pm EST on Twitter.
RSVP to #VivaFiftyLaunch Twitter event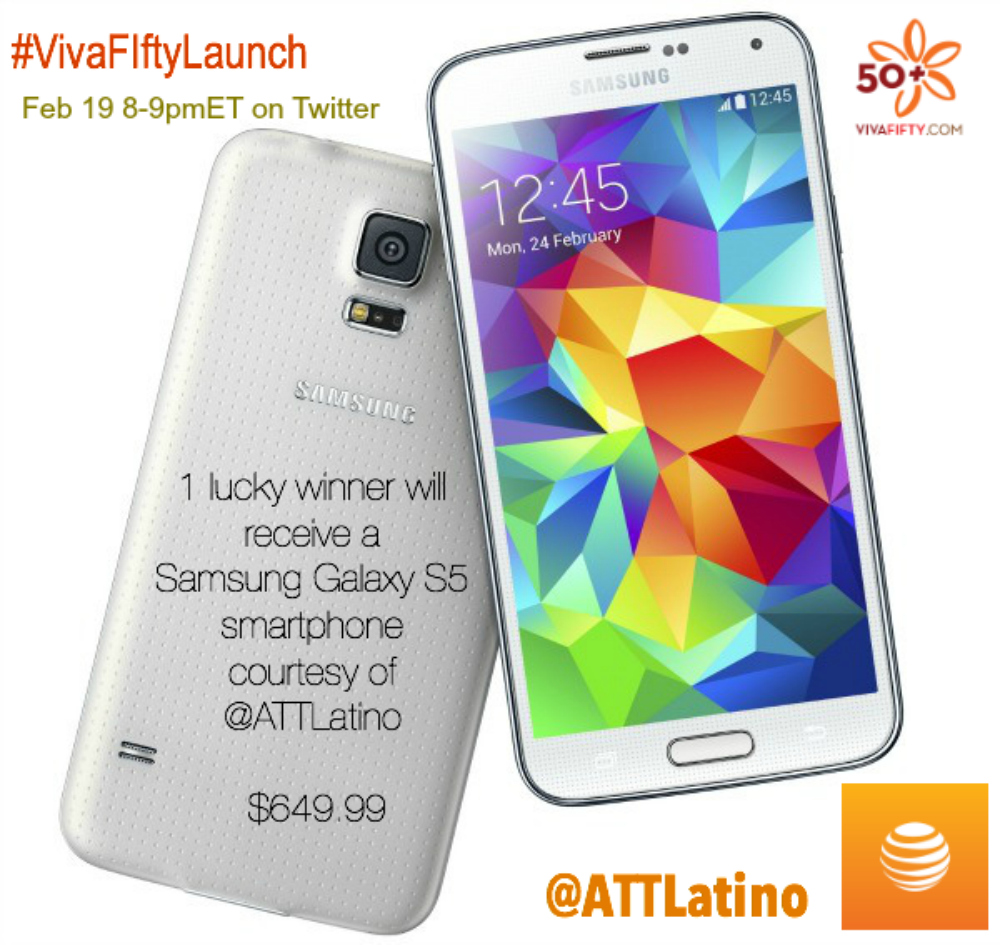 Giveaways & prizes
Check the Facebook RSVP page and our Instagram feed for the full list and images of prizes. Some of them are below.
We are over the moon with the support of our community—and again, the brands and PRs who are making it possible to launch with such fun prizes.
1 beauty bundle by It Cosmetics, with their best-selling products, worth $180
3 skincare travel sets by Botanic Organic plus a $1o discount coupon, totaling $120
1 set of OPI Fifty Shades of Grey Nail Color worth $64
1 hair and body beauty set with Jergens and John Frieda products worth $60
Also, ALL participants will be eligible to use a 15% off coupon towards any Botanic Organic purchase.
Bonus prize for Latina business owners
One Latina business owner will have her service or product featured in an advertorial on Latinas in Business US in the LIBizus business section.
This is a value of $1000, limited to Latina business owners with 25 or fewer employees, and requires that you enter here:
Terms & conditions
Giveaways are restricted to the U.S. and its territories (sorry everyone else, we'll make it up to you!).
Void where prohibited.
To enter the giveaways, tweet using the #VivaFIftyLaunch hashtag before and during the party.
Winners will be chosen randomly using Random.org and will be notified via Twitter within 24 hours of the end of the party. They will have 48 hours to claim their prize, and then another winner will be selected.