I've always taken a picture with my birthday cake and number candles. But after I turned 50, I changed things up a bit.
For the past seven years, I've held a dedicated photo shoot, which is not necessarily on the day of my birthday.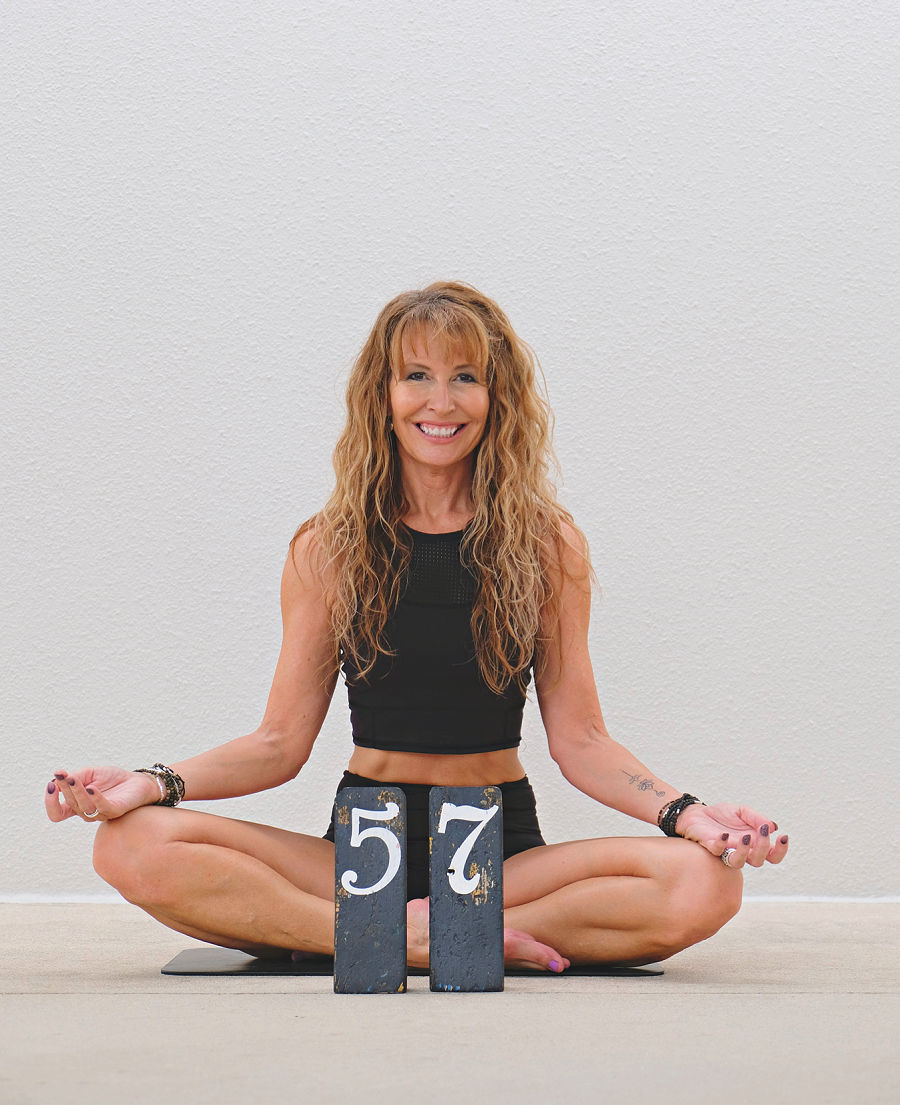 I'm fortunate that my husband is a professional photographer, and this is the only gift I ask from him. After all, lately he's had to crouch down and even lie on the ground for these photoshoots!
I started out my birthday picture journey with just headshots
One year it occurred to me to make it more fun, with a cupcake and my numbers, and eventually, as I delved deeper into yoga and started mastering arm balances, in my 50's, my birthday shoots got more challenging. And more fun!
Last year, I set the goal of mastering a freestanding handstand (away from a wall) by the age of 60. I trained all year, and to my surprise, I achieved my goal right before my 57th birthday!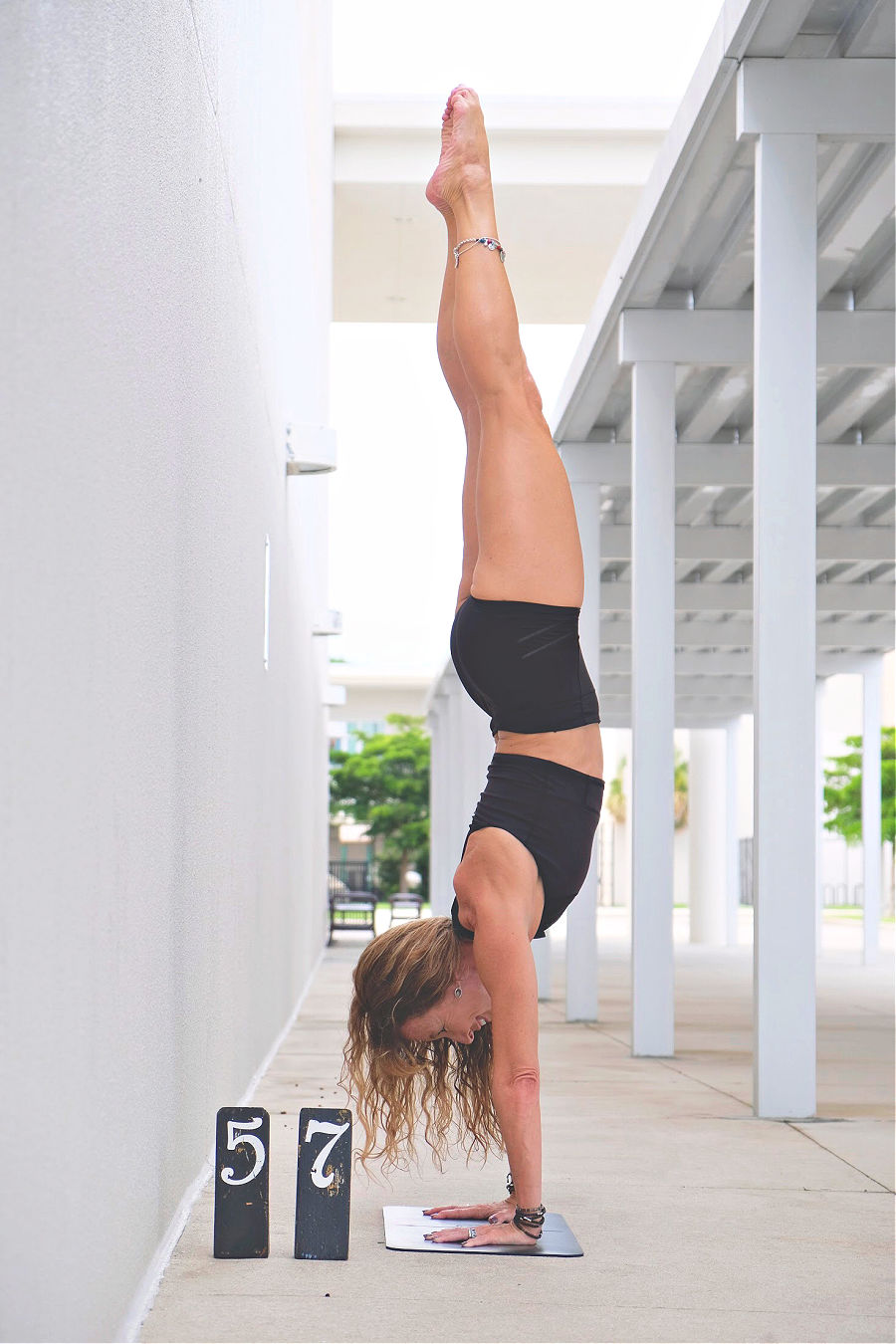 The handstand my husband captured in this picture was a spiritual experience. I had a bit of stage fright, because I usually train alone. I mean, my family is at home as I train, but they're not standing there waiting for me to get on my hands and balance for a picture.
I had told my husband that I may not be able to hold it and might have to try several times because I was nervous.
And then, from the moment my feet left the ground to when they again touched down, it was magic.
In my mind, I was flying. If you look closely, I'm even smiling in the handstand! I don't remember doing that.
But I do recall the elation, the excitement, the sense of wonder.
No fear, no doubt, no worry, nothing but joy.
I felt strong and empowered and full of life.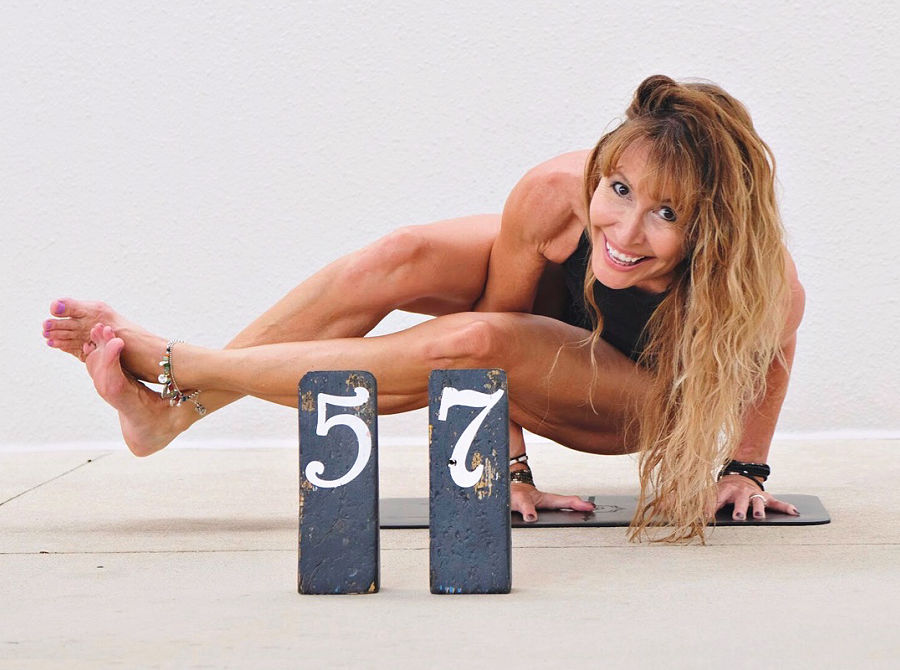 And so when I look at these pictures, they remind me of all the moments throughout the last year when I trained for this. Learning to handstand in your fifties requires unlearning so much, including fear.
It requires practice. Adjusting to being upside down. Being patient to avoid injury. Sitting with frustration sometimes.
Most of all, when I look at these pictures, I can go back and hold on to the exhilaration.
I firmly believe that, barring illness, freak accidents and the like, we have a certain say in how we live and how we age.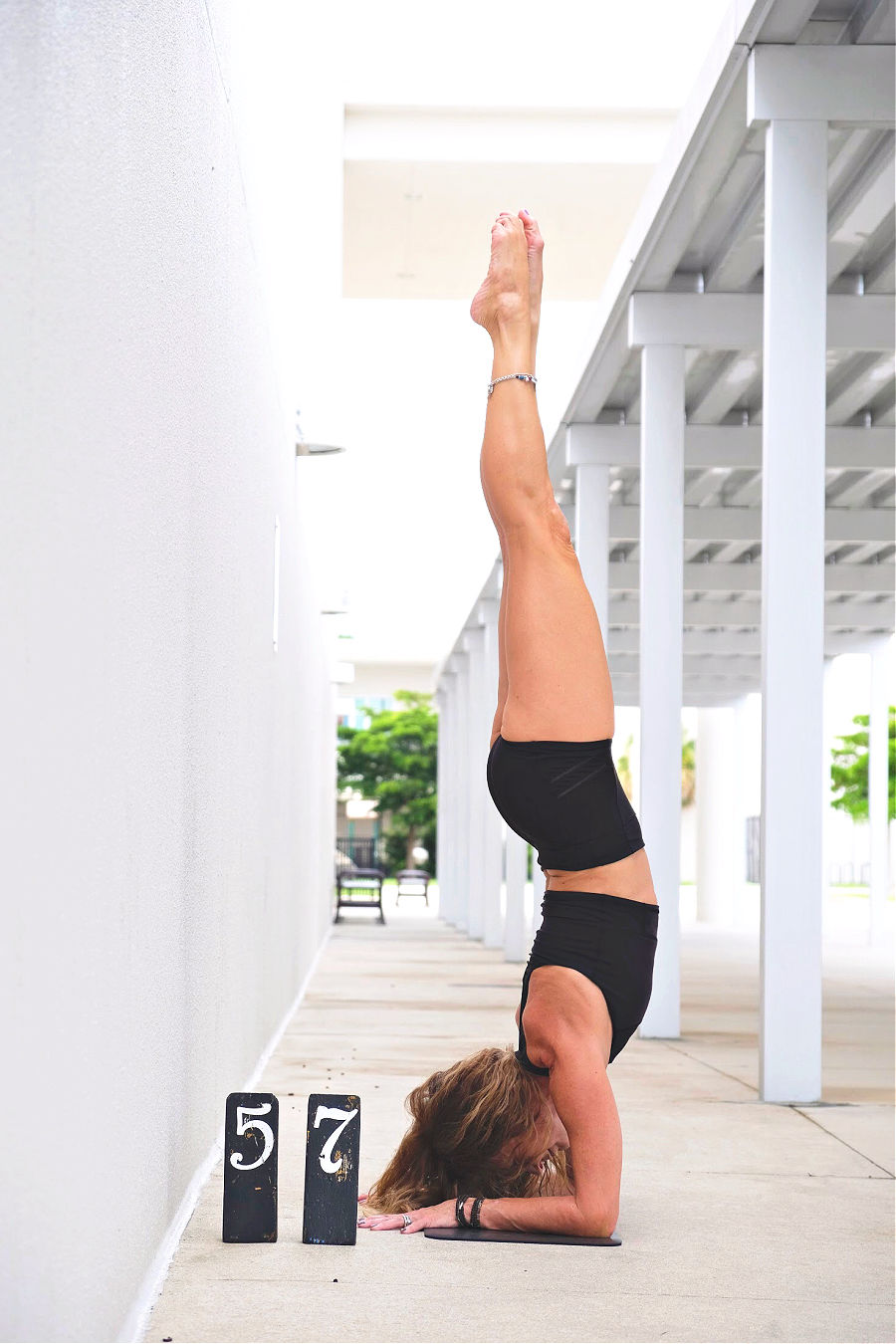 Menopause, for me, was a bitch. From crushing fatigue, to mood swings, disrupted sleep, brain fog, to night sweats, hot flashes, itchy skin, vertigo and loss of night vision, let me tell you, it was NOT fun.
And yet, I practiced yoga throughout the entire ordeal.
Mind you, my practice is not only physical. In my 50's I became a certified yoga teacher with 500 hours of training. The training was not about these extreme poses.
I learned these on my own and with the help of online trainers like Kerri Verna and Sheila Donnelly.
Yoga teacher training involved soul searching and making friends with discomfort, learning how to meditate and even making friends with death. No exactly light subjects.
I don't know what my 58th birthday photoshoot will look like yet. I do enjoy the planning, the practicing and the execution.
It gives me a goal, a sense of purpose, something to look forward to each year.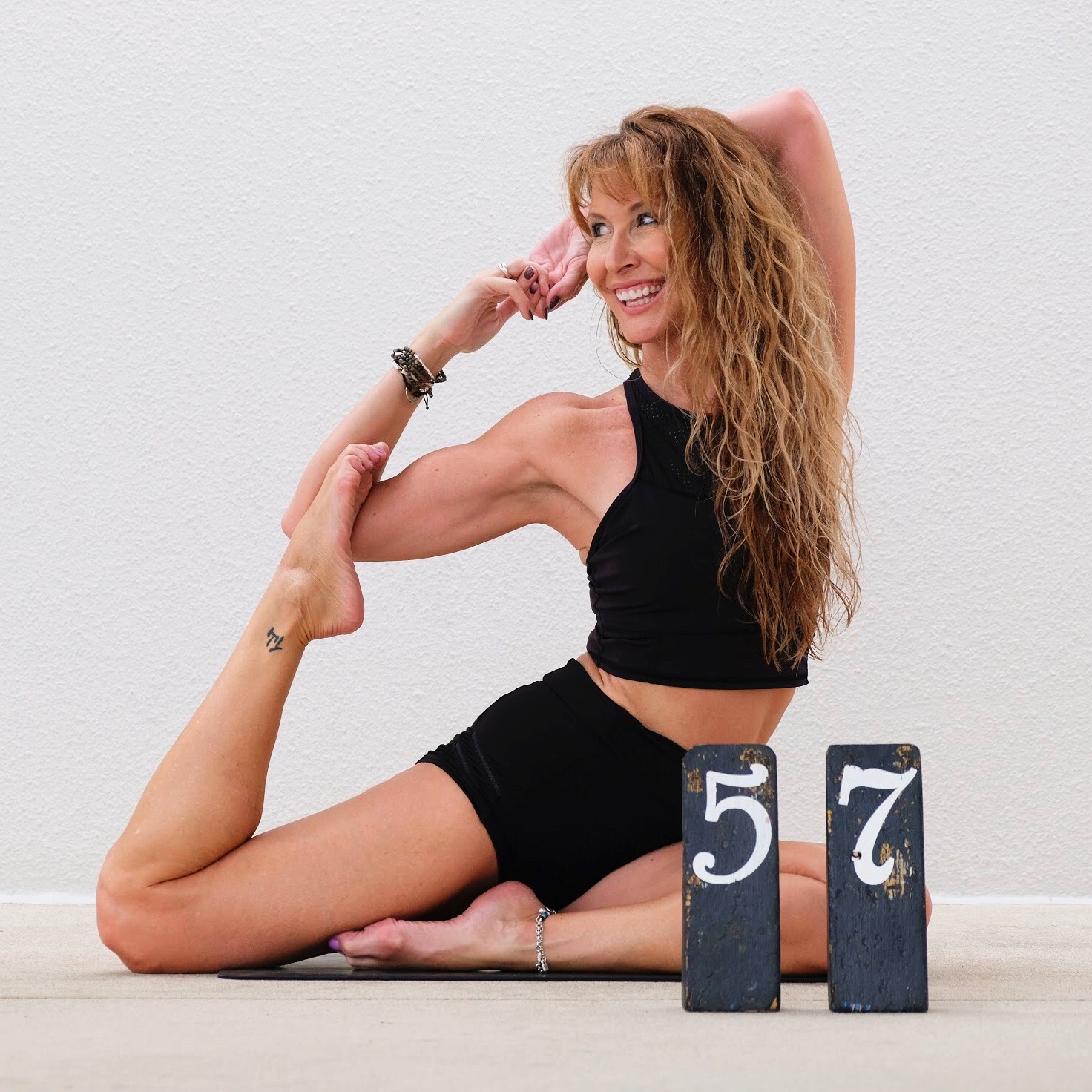 A way to honor and document my journey
Maybe one day I won't be able to do any of these yoga poses. Losing friends to cancer, having friends who've been hit by debilitating illnesses, knowing people whose life was forever changed by an accident, makes me acutely aware of that possibility.
I myself was facing a colon resection two years ago, due to a close brush with colon cancer.
Perhaps the nature of my photoshoots will change, just as it's evolved over the past few years. But I will still take pictures on my birthday as a way to honor and document my journey, for me, for my kids and for the younger people who follow me online.
I will continue to do it because it will mean that, one way or another, I am still alive.