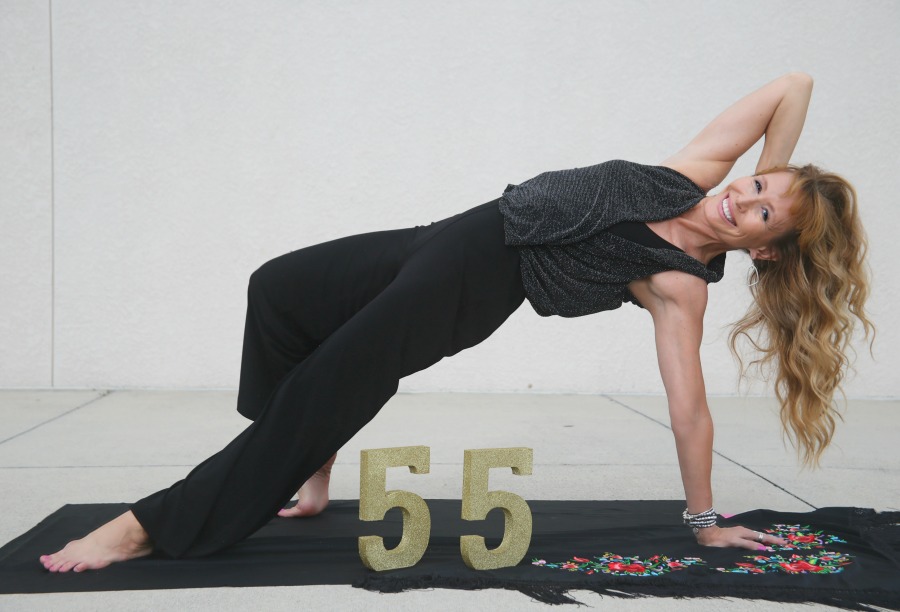 Today is my 55th birthday and I'm so freaking grateful I could cry!
I'm so very tired of hearing people complain about their age no matter how young or old they are. It only makes me want to embrace every single birthday with even more gusto.
To put things in perspective, just a couple of months ago I attended the funeral of a classmate from my middle and high school years back in Spain. He was a year younger than me.
At least three good friends that I've known forever, and who are around my age, have different forms of cancer.
Let me tell you, their greatest concern is not their age. It's living long enough to see their kids grow up.
One of these dear friends posted recently on social media: "all I want is to grow old!"
If you're older than me, please know I am fully aware of my current youth, although I already qualify for quite a few senior discounts and could move into a 55+ community (no, thank you, I love being around young people way too much!).
If on the other hand, you're younger than me and think that 55 is OLD, let me tell you it certainly doesn't feel that way.
I hope it doesn't feel that way to you when you turn this age. Most of all, I hope you live this long. Heck, I hope you live even longer. I hope I do too.
And hey, I very well may! My dear abuelita, the woman who raised me, passed away in July, at 101. If I follow in her footsteps, I have a good 46 years ahead of me.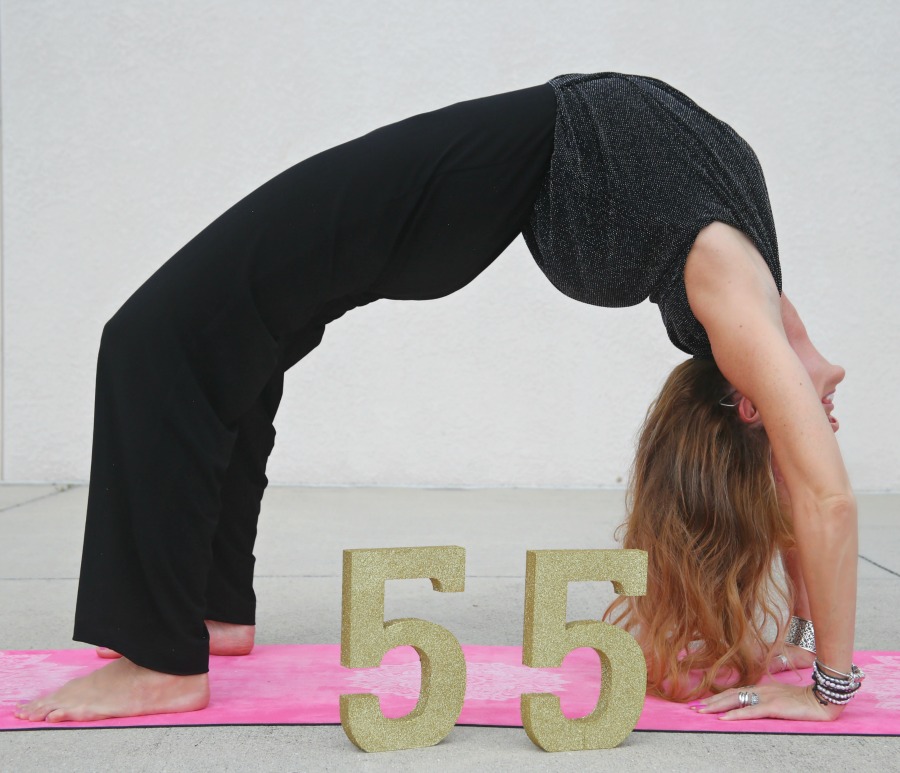 From reading some other bloggers' posts about turning 55, it seems that women this age are riddled with aches and pains, lack of energy and the onset of the deepest of wrinkles and ALL the gray hair (I can't wait for mine to be all wonderfully gray to grow it out).
It appears that 55 and onward is only about having a dry and lifeless vagina. That our professional life is coming to a screeching halt. And that the party is over.
Here's my personal and subjective take on this
Barring severe illness or disability – how one looks and feels at 55, or at 45 or 75, for that matter, depends on how we treated ourselves since our youth.
I'd compare it to something most people care about because it takes them places: their car. Take two cars of the same year, make and model.
Suppose one of them is taken to the dealership for its routine maintenance checks, oil changes, and it's washed and serviced regularly.
And then suppose the other car is only taken to the shop or given attention only when it breaks down.
How does one car run compared to the other after 5, 10, 15 years? The same goes for our minds, bodies and spirits.
Also read: Why fifty is the new fifty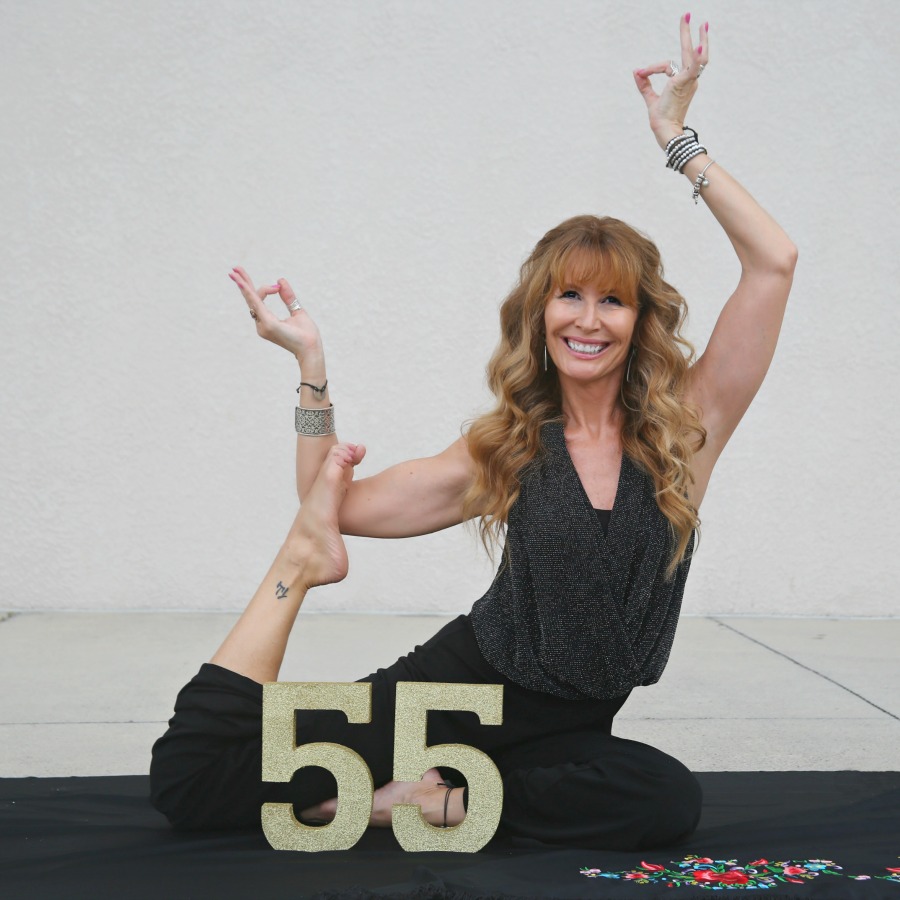 At 55 I'm the sum of everything I did and didn't do when I was younger
So, young people, take note, because I know too well that at 15, 20, even 30, you just don't consider that lying around on the couch all day or overindulging in alcohol and drugs now will affect your life when you're older.
Know that it will!
And if you're older, please know it's never too late to start taking care of yourself.
It's not about how many more years we live and how great we look, it's about having the best possible quality of life.
Trust me, it's not all rosy for me—not now and not ever
In the past year I had a health scare that almost ended in surgery for a resection of my colon.
After months of gastric and gut issues, a doctor finally conceded to performing a colonoscopy (my second), during which a huge precancerous polyp was found and removed.
Thankfully, a more specialized surgeon recommended a third colonoscopy to try and remove what was left of the polyp, in an attempt to prevent surgery.
I won't know whether the procedure was fully successful until I get a fourth colonoscopy a few months from now.
Seems like I'm on my way to getting a PhD in colonoscopies! Of course I'm extremely grateful that this was caught in time.
So yeah, I'm freaking grateful that I'm turning 55.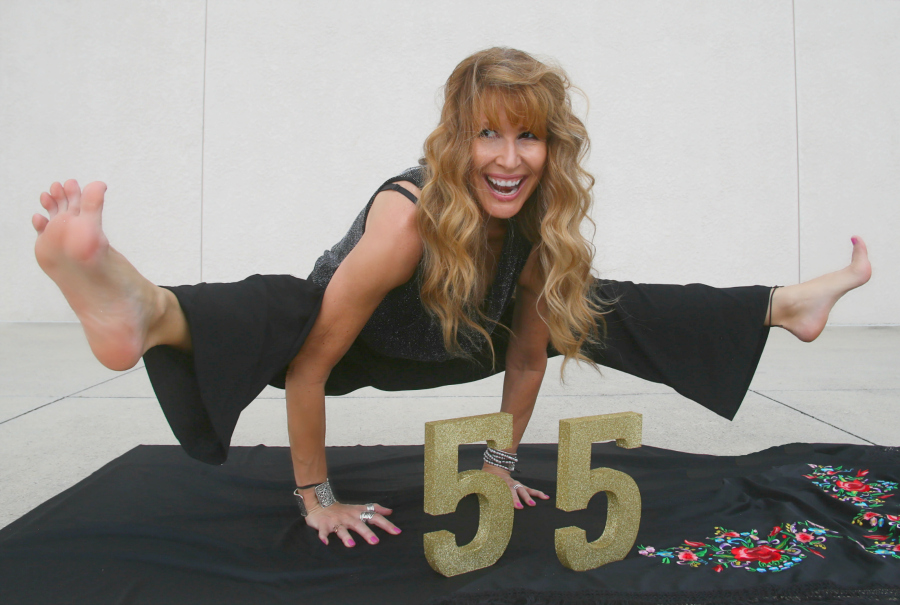 Every year for my birthday I take photos and, this year – for the first time – I was actually taken aback.
When I saw the numbers in the photos, I thought 'wait, this is not the image I had of 55 when I was younger!' So yeah, I'm freaking grateful that I'm turning 55.
I'm especially grateful that this is what 55 looks and feels like for me.
If you follow my IG stories on Instagram, I share the good, the bad and the ugly of life at my age, but I also strive to have a great attitude because if I can't laugh at myself now, then … when?
My life is far from over at 55
This coming year I will be writing my next book (I think it's my 19th).
I will embark in yoga teacher training (I was a fitness instructor in my 20's and 30's), to inspire others to age better by taking care of their bodies, minds and spirit.
I'm launching a new venture, The Flawed Yogini, to share this journey online.
I will continue to get my checkups and colonoscopies, and dye my grays for now and take my HRT religiously, because yeah, age is more than a number.
But how we act and feel about it, is up to us!
PS.- To celebrate my birthday, I am making my book REACH, from single mom on welfare to digital entrepreneur FREE on Kindle on August 25 only. (Stay tuned because it's free once in a while). I hope you enjoy it!