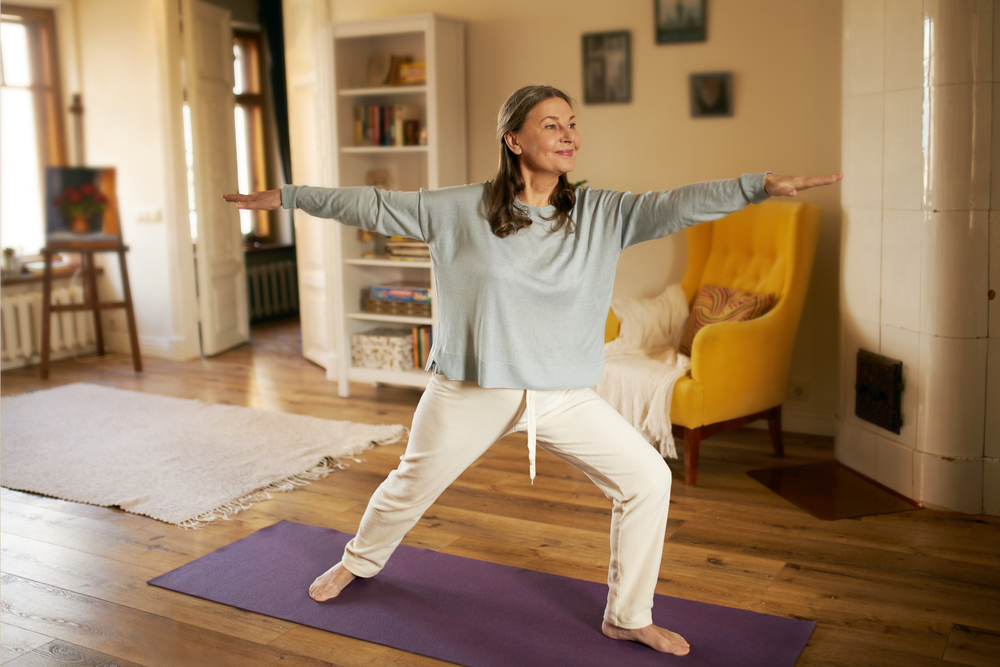 Not all workout videos or programs are created equal!
To be honest, it seems that most online workout programs and videos are geared toward a younger audience, leaving many people in the midlife and senior range struggling to find ways to work out at home safely and affordably.
But just because online workouts for a more mature audience aren't as easy to find, it doesn't mean they don't exist.
In fact, there are several websites and apps specifically geared towards middle aged and older adults as well as some popular resources that feature lots of content that is well-suited to midlifers and seniors.
AARP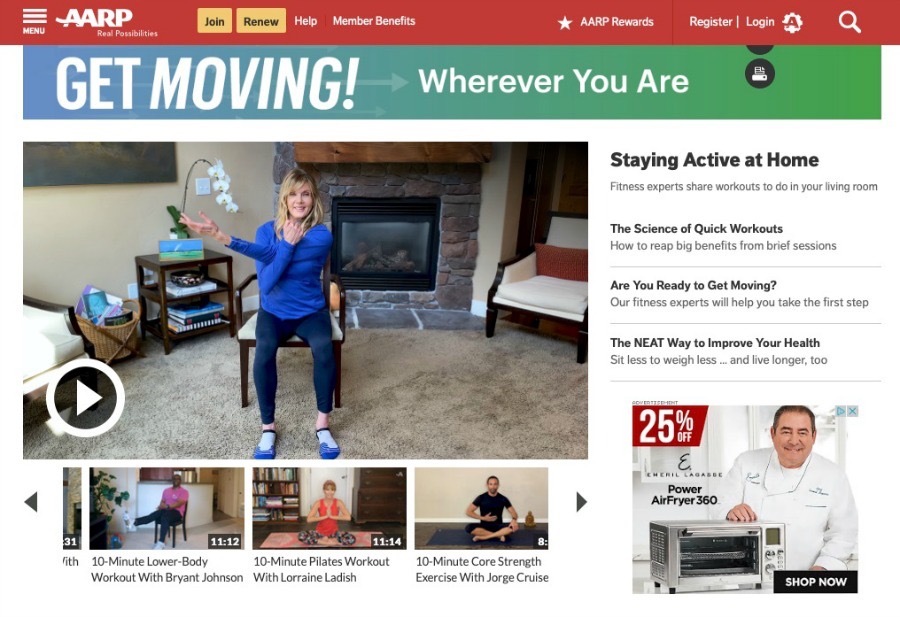 AARP has long offered midlife and older individuals a wealth of useful information and resources on all manner of topics, including health and fitness.
In fact, AARP currently has over 300 free workout videos on their website.
Workouts include everything from yoga and stretching to core strength and cardio — so you're sure to find something no matter your fitness level.
Most videos are short and manageable so you can easily mix-and-match to create your perfect routine. Check out their latest 10-minute workout series that you can do at home.
BeFiT on YouTube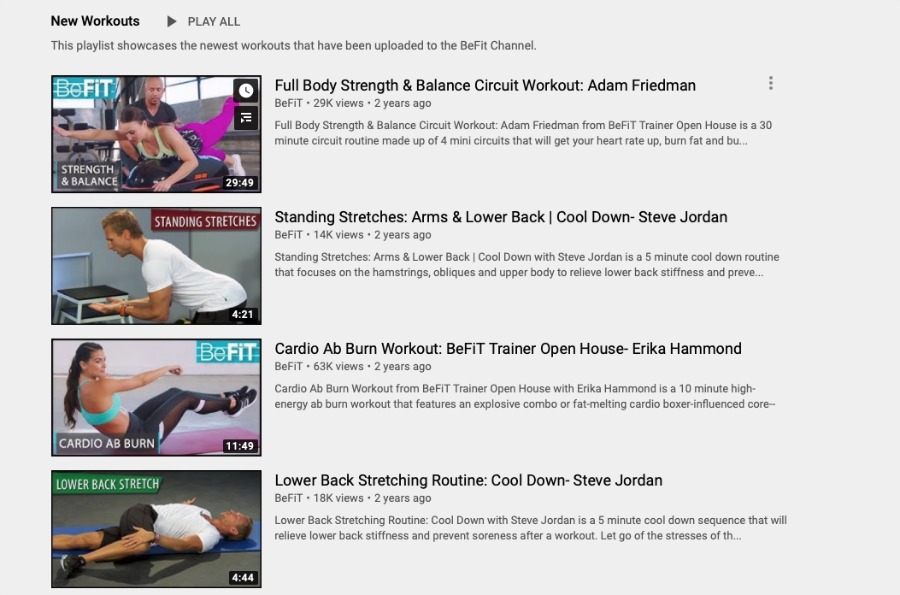 An incredibly popular YouTube fitness channel, BeFiT has over 3 million subscribers and features hundreds and hundreds of free workout videos for users of all fitness levels, representing pretty much every fitness genre there is.
Videos include everything from HIIT to Pilates ranging in length from as little as five minutes to full-length workouts.
You'll even find free content from famous fitness personalities like Jane Fonda and Billy Blanks.
Grow Young Fitness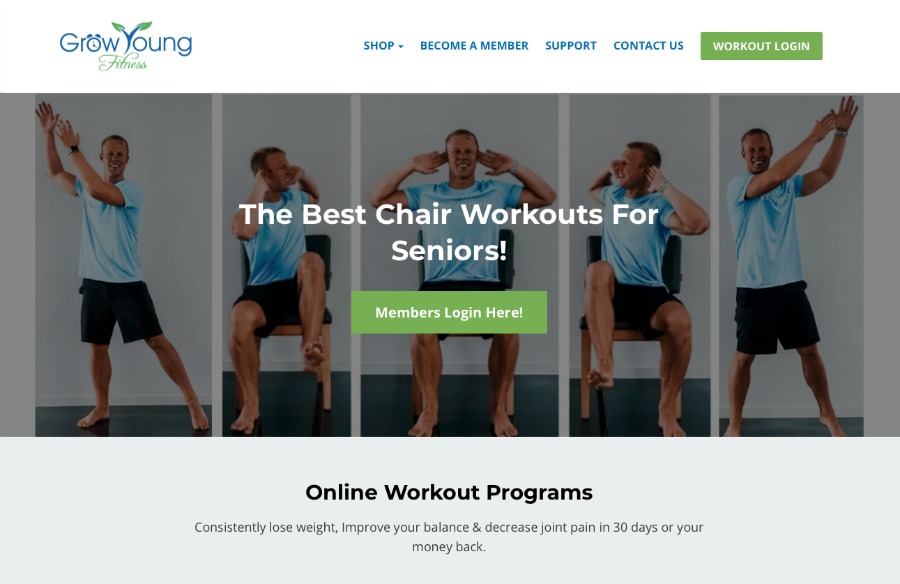 Grow Young Fitness is a website that focuses on chair fitness workouts for individuals with limited mobility, chronic pain or other underlying issues that affect their abilities to exercise.
The website does feature a few free sample workouts but is primarily membership-based.
There are two membership options including the "starter" program which provides unlimited access to 22 different workouts or the "founders'" program which provides access to over 250 workouts, with rates starting as low as $14.91.
Be Healthy Enough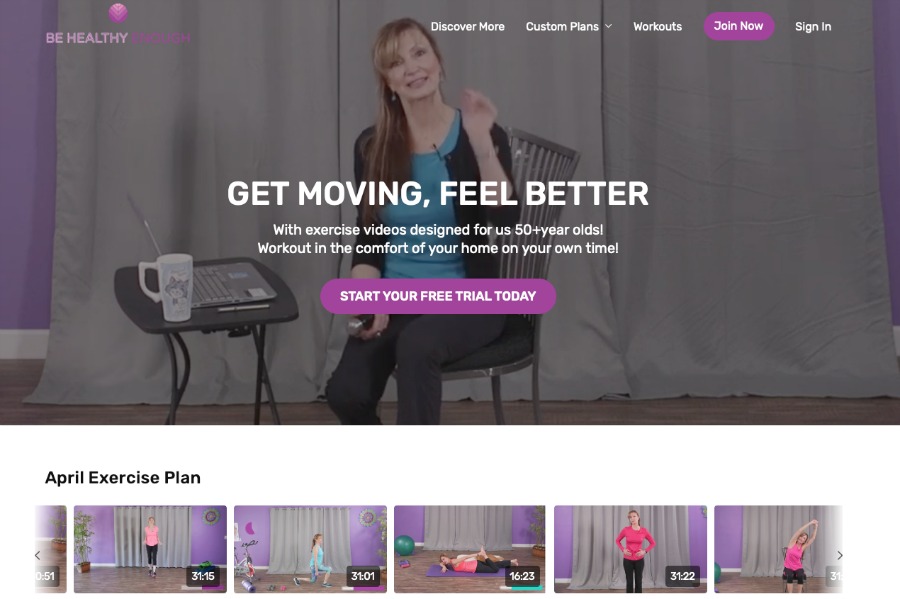 On BeHealthyEnough.com, users will find a slew of exercises and workout programs designed specifically for individuals over 50 by fitness trainer Amy Van Liew.
Access is membership based with monthly subscriptions starting at $14.99 after a seven-day free trial (discounted if you pay for the whole year at once).
Each membership includes a professional fitness assessment and customized workout calendars, in addition to a large number of online fitness videos focused on cardio, flexibility and age-appropriate strength training.
The Nourished Body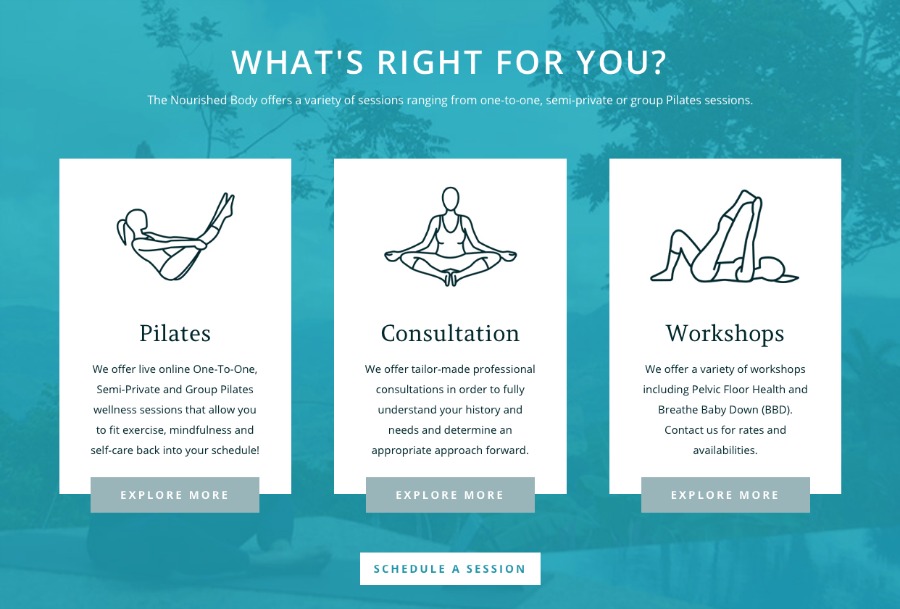 Designed to allow individuals access to full Pilates workouts from home or essentially anywhere in the world, The Nourished Body offers one-on-one, semi-private or group Pilates sessions online as well as virtual consultations and workshops through Zoom video conferencing.
Classes focus on the principles of Pilates including concentration and breath and integrate things like dance and yoga.
Memberships are $100 per month and include one private session per month (with a recording to use later), online group classes throughout the month and more.
Alternately, individuals can book 10 classes at $10 each and either attend the live group session or do the workout via a recording at their convenience.

Silver Sneakers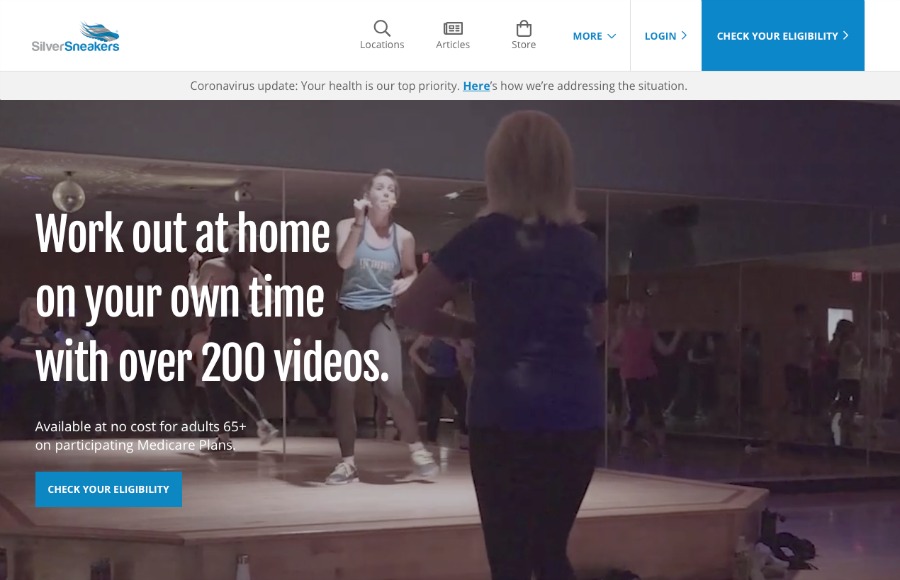 Silver Sneakers is offering on-demand online fitness classes for seniors.
They also have online resources for those seeking information on the best way to stay active at home.
They target the 65+ population and some health insurance plans provide free access to their services, both online and in person when that is available.