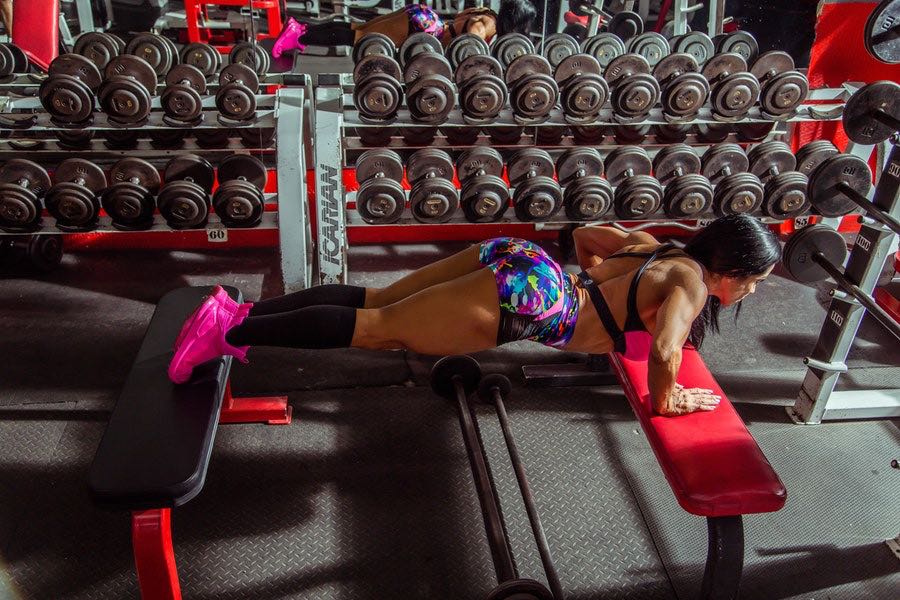 Who doesn´t need a little inspiration to get started or to continue on their fitness and wellness journey?
Whether you´re under or over 50, seeing women in the fifth decade of life making the best of their body mind and spirit is definitely motivating.
We've kept the selection within the fabulous fifties, so stay tuned for our favorite influencers in their 60s, 70s and beyond.
Jennifer Fisher aka The Fit Fork
Jeniffer shares her daily workouts and runs along with healthy recipes for those who´d like to emulate her inspiring active lifestyle.
So This is Fifty – Laura 
Laura helps women over 40 navigate menopause with natural hormone balancing.
She shares her personal progress and that of her weight loss clients.
Freddie inspires by sharing her trials and tribulations in her fifties, and how she overcomes it all with grace and grit, thanks to weightlifting.
A 50+ female physique athlete who teaches people to be lean, fit and strong at any age, and stay that way.
She shares workouts, inspiration and motivation.
Read also: Midlife YouTubers we love
Heike helps active midlife women create a life of fitness.
As a fitness, Pilates and nutrition expert with over 30 years of experience, she shares her health and fitness journey online.
Read also: 8 Inspiring blogs by midlife women
Eneida shares online her fitness journey, admitting she is a work in progress, as we all are.
She also shares about food, wine and style, but if you need an accountability partner for your workouts, she's there for you.
Tania Dalton
We featured Tania along with other midlife instagrammers we love, when she was in her 40's and we're ecstatic to include her in the 50's fitness crowd now.
Tania is a personal trainer, a positive ageing advocate and she is co hosting a midlife health retreat in Phuket in 2020.
We also featured Carla a couple of years ago, and she continues to inspire us all with her fitness and wellness journey in her fifties.
50+ Yoga teacher sharing yoga, pilates and strength training.
Created by Lorraine C. Ladish, cofounder of Viva Fifty Media.

Read also: 6 Websites for midlife women