This post is sponsored by Cal-Am Homes Resorts and all opinions are my own
If you've ever wondered what resort living is all about, especially when it's designed for 55+ active adults, we've got you covered.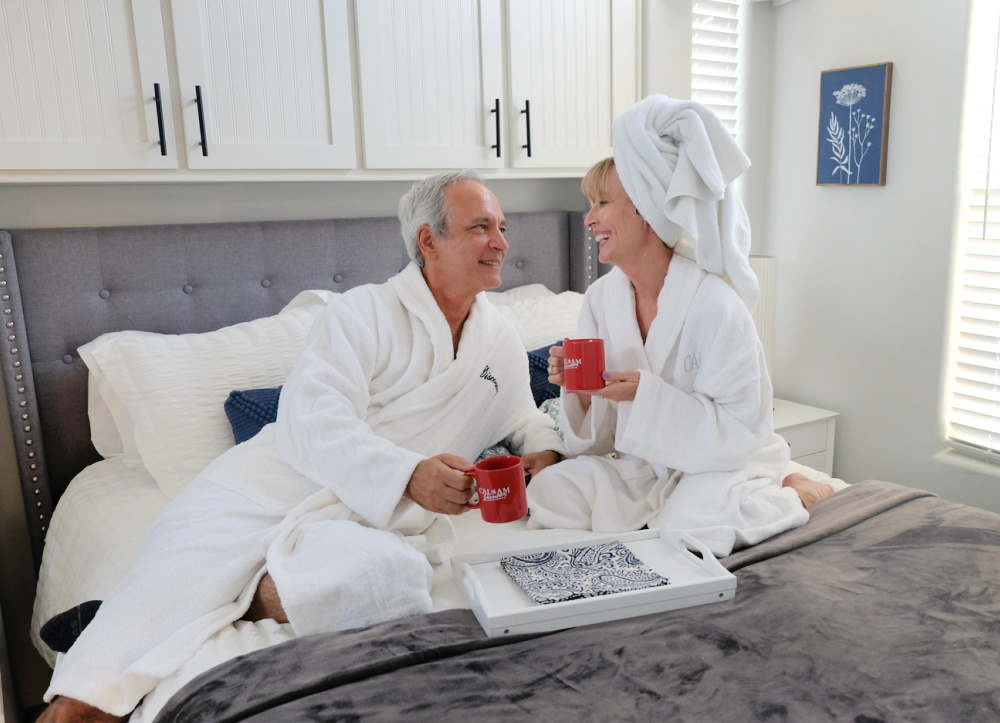 My husband and I recently discovered and enjoyed two days and three nights at the Mesa Regal property of Cal-Am Resorts in Phoenix, Arizona, which caters to fun-loving active adults like us. Cal-Am has successfully taken the concept of a resort and made it available to the 55+ community through home ownership that is both affordable and modern. Often second homes, these villas provide instant access to a tight-knit community of like-minded adults that crave that active lifestyle.
From the moment we set foot in our cozy villa, we felt at home thanks to the warm welcoming vibe that permeates the entire community.
Everyone was so friendly, to the point that it was difficult to differentiate the residents from the staff. Every person we interacted with was helpful, warm, and ready to assist with whatever we needed, whether it was directions to the pickleball court or ordering food.
As an active 59-year-old woman, I can't imagine life without working out, dancing, or swimming. All these activities and then some, were available to me every day of the week.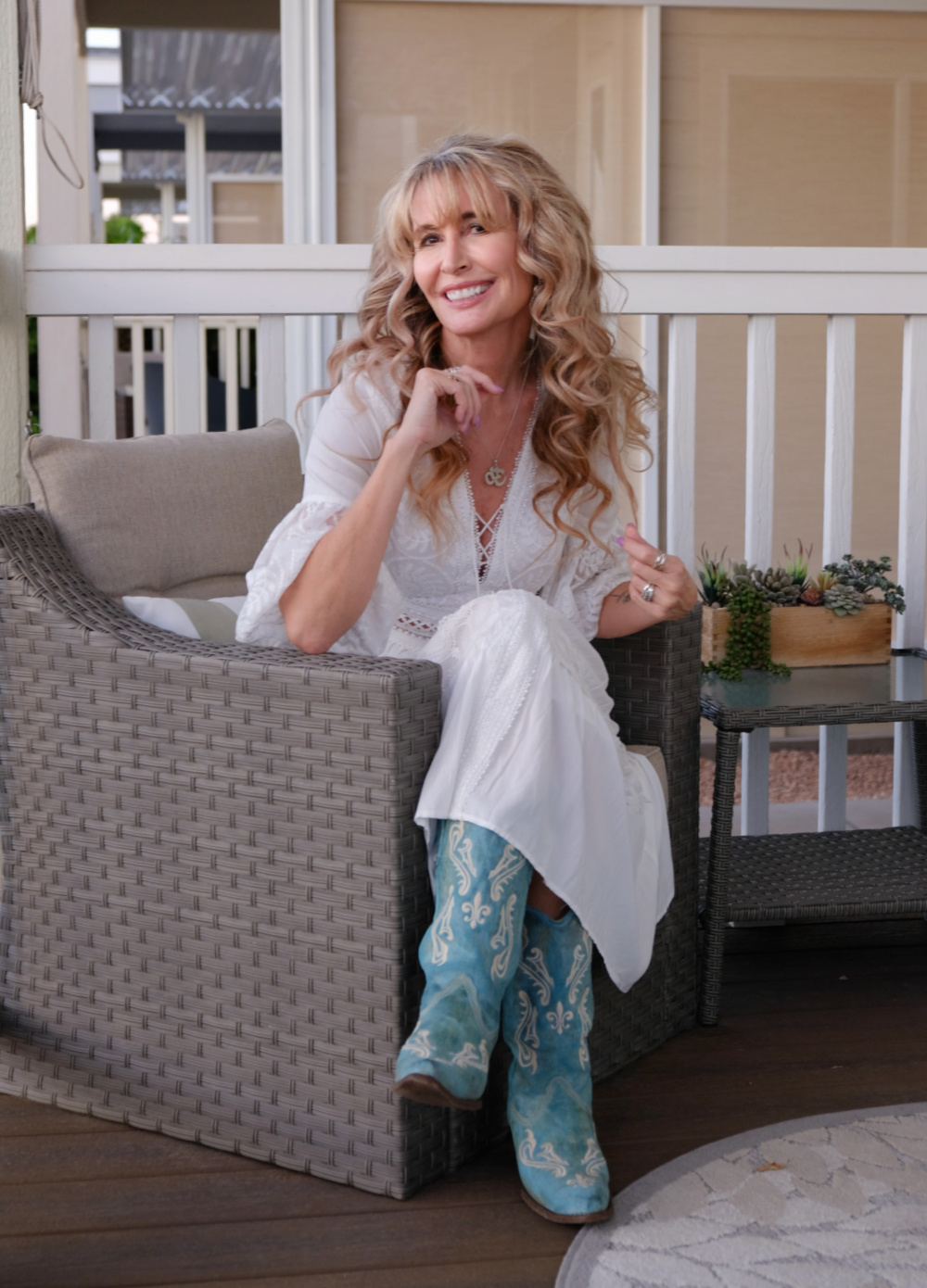 I'm very much into yoga and meditation, and I was super excited to participate in a drum circle with other residents and visitors.
I can't think of a better way to practice yoga than outdoors, and in the fall and winter, the temperature in Phoenix is perfect for that.
Ronnie, a fellow yoga practitioner, told me she absolutely loves living on the property. Her husband and she have been spending winters there for almost a decade.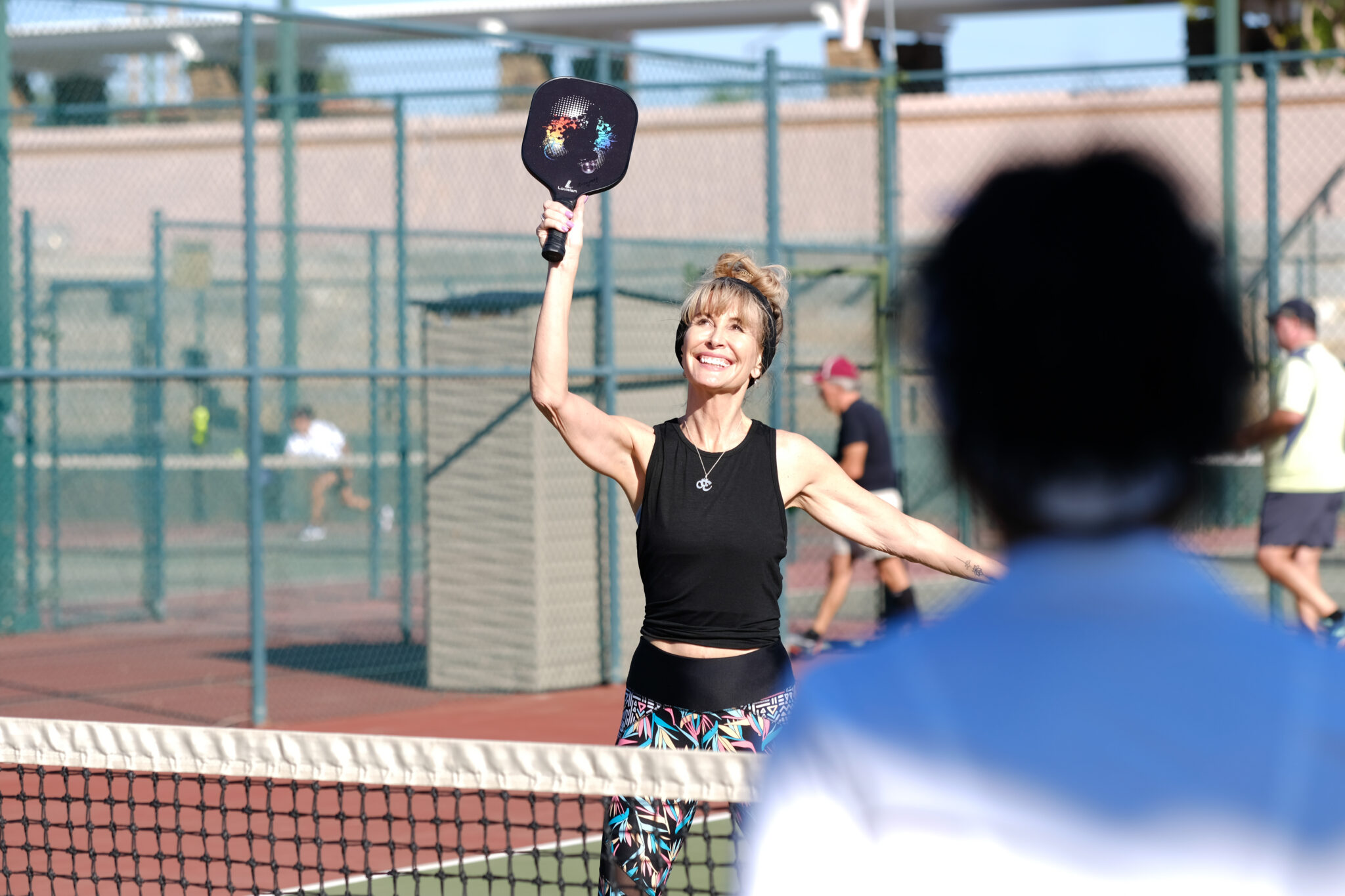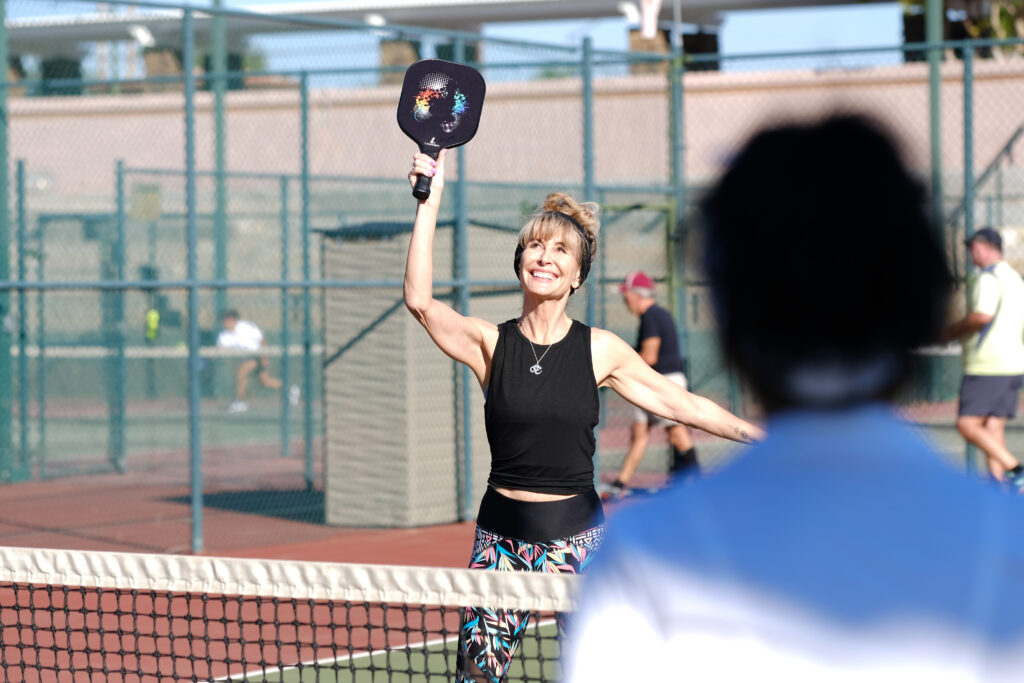 Now, a pickleball expert I am not, but after trying it out for the first time three years ago, I was more than excited to give it a go again.
In layman's terms and in a very simplistic explanation, pickleball is similar to tennis but on a smaller court and using paddles. I had a great time playing at one of the seven pickleball courts in the resort.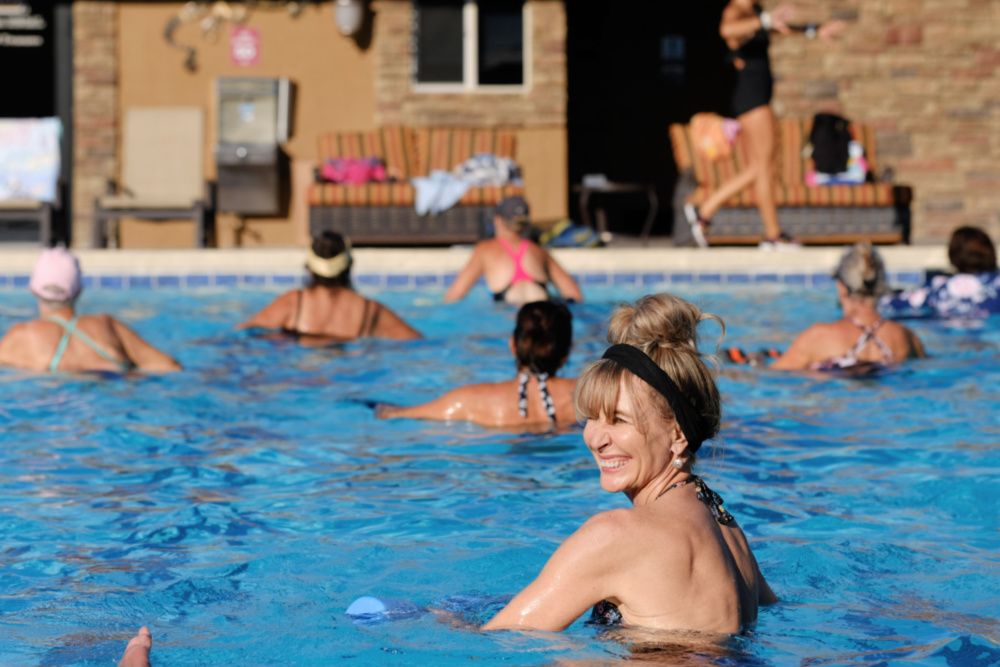 Water workouts in the heated pool are a great way to stay in shape and have fun at the same time. But if you just want to chill by the pool, the resort has two pools available to residents and guests.
After a day of sports and crafts, it was time to unwind with a little music and entertainment. I love to dance, whether it's salsa dancing or line dancing. And Cal-Am didn't disappoint.
There are music performances almost every evening at the Cactus Grill patio, and everyone is welcome on the dance floor no matter what their skill level is.
I convinced my husband to join me on the dance floor and, let me tell you, that's usually an impossible feat. But that's how comfortable he felt at Cal-Am Resorts.
If you need a class to learn the moves and gain confidence, there are fabulous instructors who will help you learn the steps and techniques so you can let loose with your significant other or with new and old friends.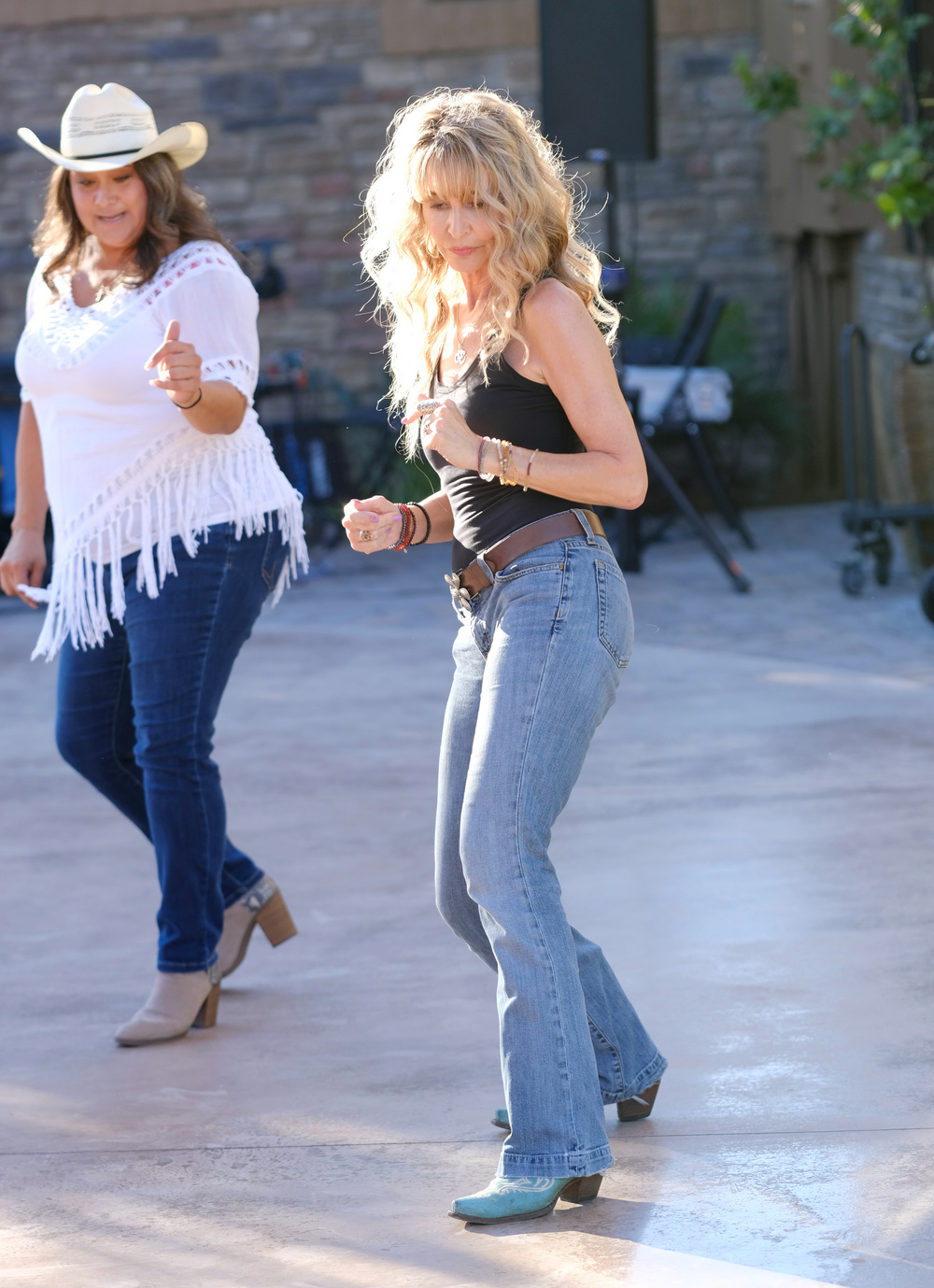 Gary, a gentleman who I participated in the drum circle with, came over to chat during one of the evening parties and told us he loves living in his Cal-Am Resorts villa at because he and his wife are dancers.
He told me the best entertainment is available season after season on the property. No matter what location you buy one of the affordable villas at, you are welcome to enjoy the amenities at all the other Cal-Am resorts.
I could go on and on, but for now, I will let the pictures and video speak for themselves.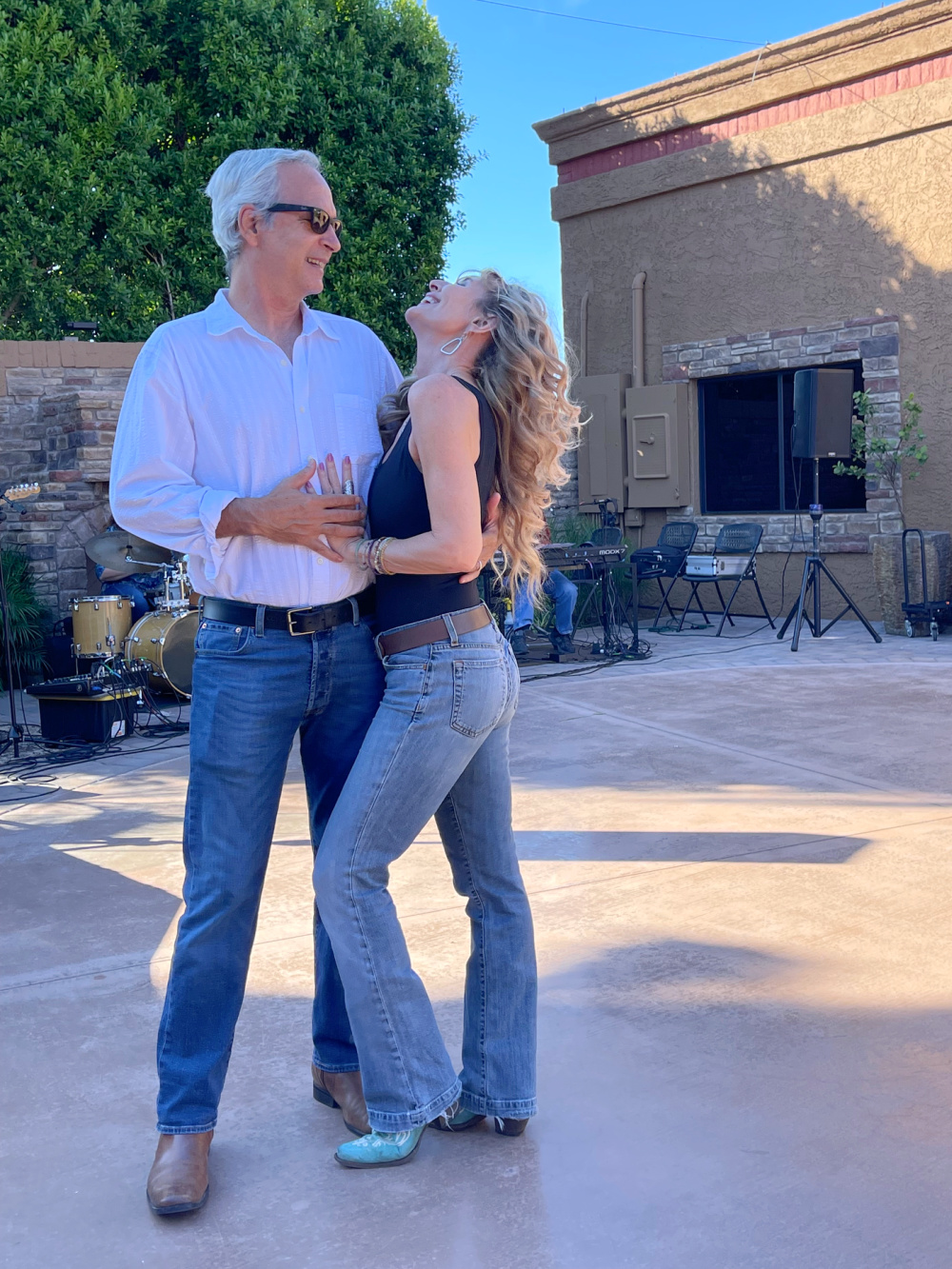 In the meantime, if you would like to recreate our experience book your own "Stay and Play" experience in Arizona through their Discover Cal-Am program.
You will be able to enjoy activities from sunrise to sunset, with unlimited access to all the amenities, while you explore the possibility of purchasing a vacation villa in a vibrant resort-style community.