Why is money such a touchy subject for so many couples? From personal experience I believe it's due to the unique relationship with money that each member of the couple brings to the table.
For example, my husband grew up in a family that did not discuss financial issues in front of the kids, so he claims that's why he is thrifty.
On the other hand, I grew up in a family where, perhaps because my father and grandfather were business owners, money was an everyday topic of conversation.
I'm not sure how that affected my relationship with money, but according to my husband, I'm a spendthrift.
Also read: How to cut back on expenses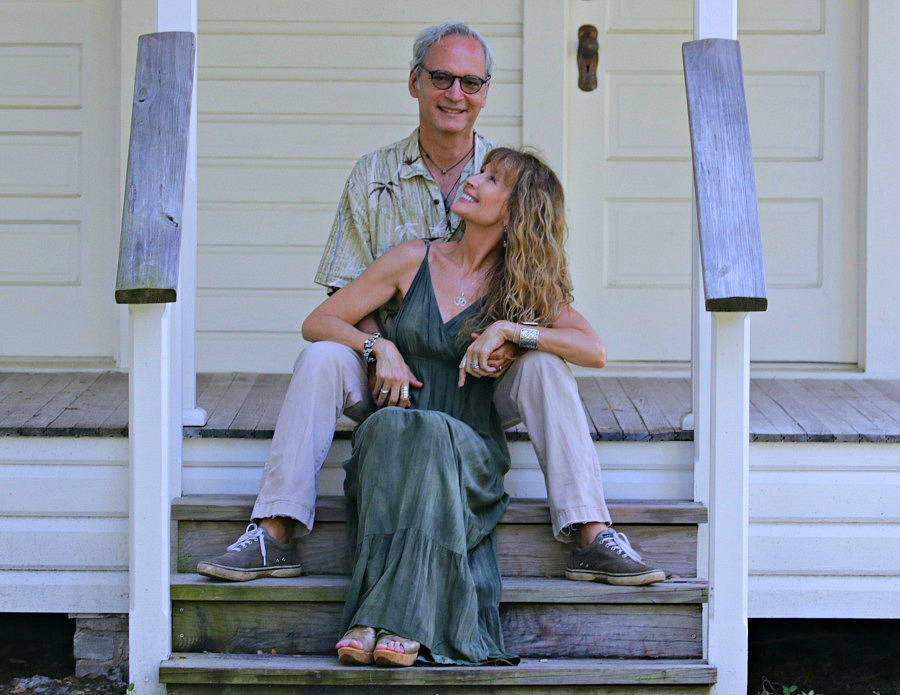 We have very different priorities
However, I only own three handbags, maybe ten pairs of shoes for all seasons, and we share a small closet.
I don't come close to the extensive wardrobes, shoe collections and handbag displays many of my friends have.
I don't have to own the fanciest car (in fact I don't) and I usually drive it until it becomes more expensive to fix than to buy a new one. 
But if my running shoes look shoddy, yes, I will replace them. My husband, on the other hand, will not throw away a shirt or T-shirt only because it's riddled with holes. And I don't mean "fashion holes."
I will spend a good chunk of money on a great pair of progressive lenses, which I update once a year or two, while my husband will wear his prescription glasses until they literally fall apart.
I put down a good chunk of money to get my hair done every few months and he goes to the cheapest barber, only when his hair is grazing his shoulders.
Ok, maybe I'm exaggerating. But we obviously have very different priorities.
Because I don't want to have to deal with his eye roll when I buy something he sees as an unnecessary expense, I sometimes hide the purchase.
I know I'm not the only woman to do this!
Eventually he will see it and either not realize it's new, or -if he's in a good mood- laugh it off as one of my quirks.
However, he also makes purchases he doesn't consult me about, like the time he bought a new TV, or an acoustic guitar he simply had to have.
Because he plays the guitar and the new TV came in handy (the old one was really old), I didn't make a big deal about it.
As parents, we discuss finances at the table
Our three kids also need things: school supplies, warm jackets for winter, tutors and after-school activities.
Mind you, we're extremely fortunate that they make do with just enough of everything.
We're the kind of parents who do discuss finances at the table and, because I run my own business, I have to explain cash flow to them.
I don't want them to think we're poor (been there done that) when a client's payment is late and I can't foot that expensive field trip.
So, for the most part, they're mindful about what we can and can't afford at any given time.
Also read: How I save money buying groceries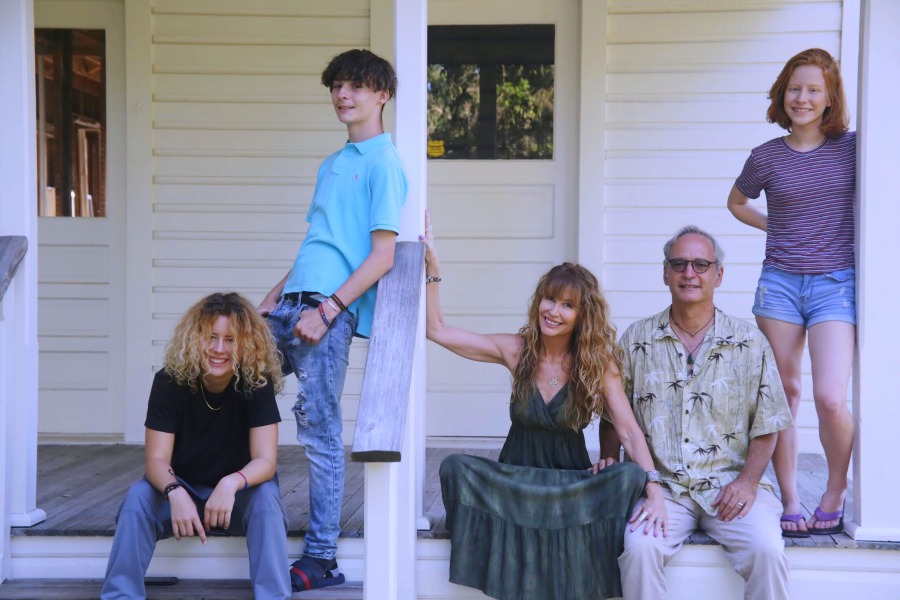 Which of us is the primary breadwinner? After ten years together, eight living under the same roof and five married, this has always been a difficult question to answer.
Because we've both been self-employed for 90% of our time together, our individual salaries have varied over time.
At times he's pulled in more income and others it was clearly me bringing in the big bucks. 
We now have joint personal and business accounts
Because we have a blended family and we both came from situations of divorce and, in my case, personal bankruptcy, we've always thought it best to keep our credit separate.
Plus it helps when we each want to purchase a birthday gift, or any other kind of surprise, for the other.
Or maybe we just don't want to consult about buying another pair of cute yoga pants (that would be me) or a vintage record player (that would be him).
One thing we have going for us is that we're both aware of our different approaches to money, to spending and saving.
It's not easy managing the finances of a blended family of five where both parents work for themselves, but so far we've done ok and come out on top.
We also want to save money
This doesn't mean there isn't room for improvement. One of our goals is to save money for the unexpected and for more travel.
We also need to prepare for retirement.
Mind you, we're still raising teens at home, and we pay for some of my eldest's expenses and studies. She just graduated from high school and moved to California.
Because we love what we do – write books and work in media – we don't necessarily see ourselves retiring in the strict sense of the word.
But we do want to be able to travel as we grow older and continue working. If we don't make a plan and stick to it now, we'll be going nowhere fast.
Mind you, we have a decent income, but we also have a bunch of expenses. Most of our artist friends our age who are living the life are childless.
I don't envy them because I always wanted to be a mom. But I do know I have to work harder or, better yet, smarter, to keep us all going.
Now all we have to do is sit down, make that plan before it's too late, and stick to it.
Also read: How to save for retirement when you think it's too late