My current favorite Florida attraction isn't a theme park or a tourist destination, although I like those too!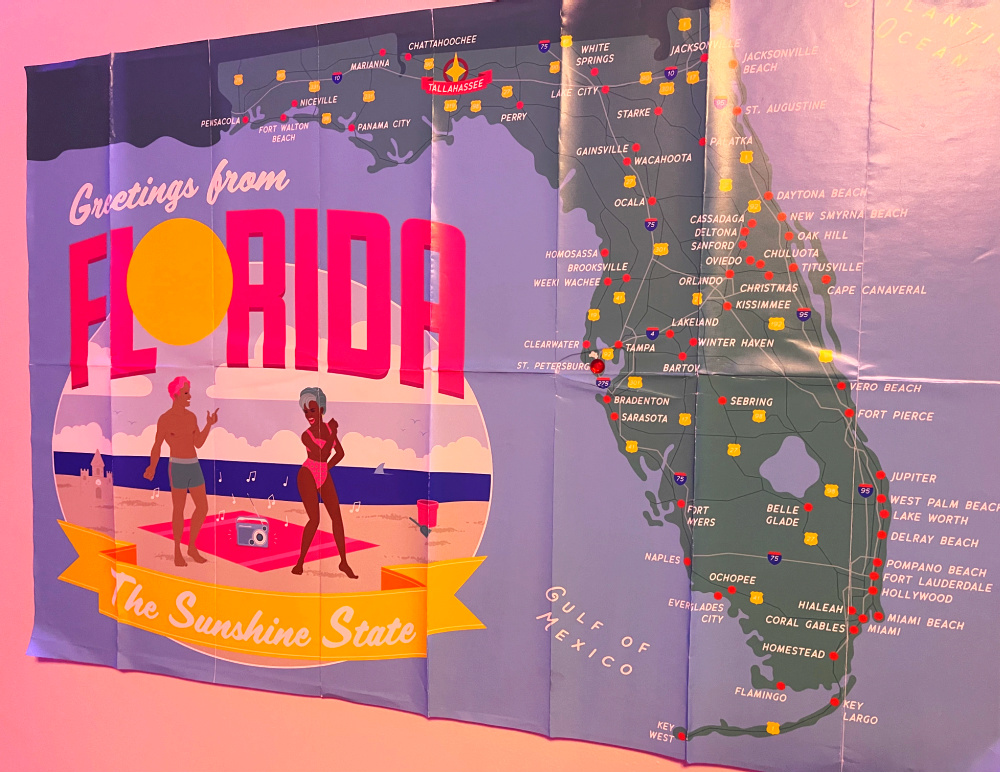 It's an art installation called Fairgrounds St. Pete that is located in the heart of Saint Petersburg, Florida, and invites you to escape reality and explore an interactive story-driven installation and engage in a world of art, play and joy!
As my family and I walked up to the door of Fairgrounds St. Pete, our shoes squeaking on the entryway, I was immediately struck by the magnitude of this project.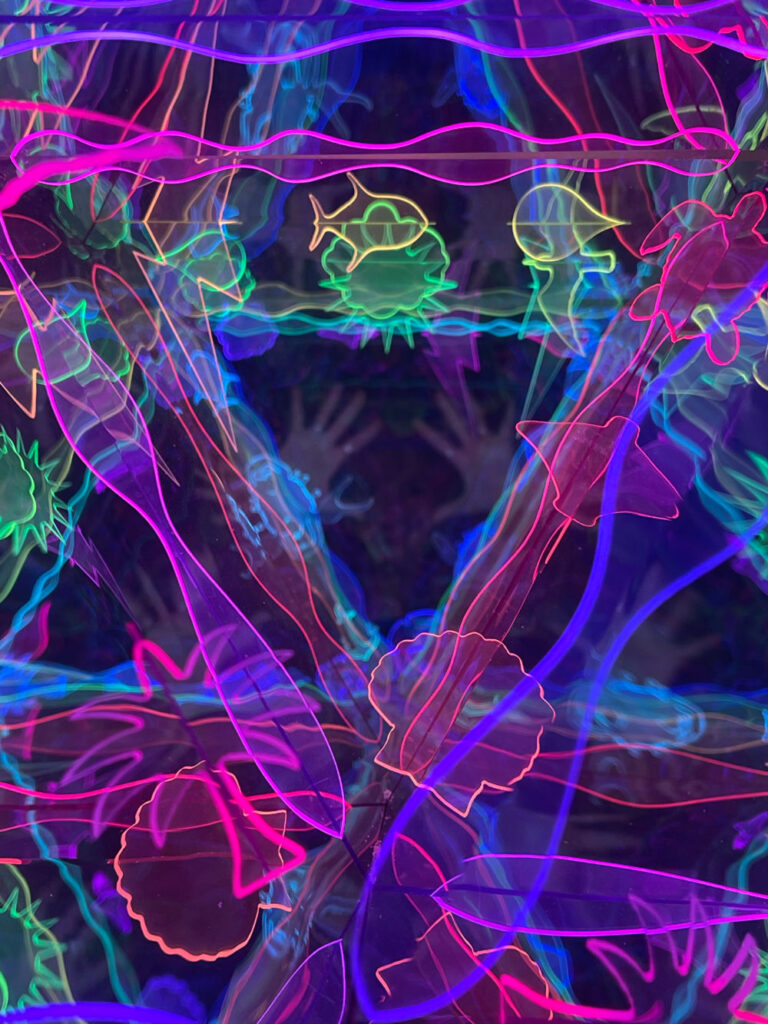 When we crossed the threshold, there was evidence everywhere showing how many artists worked on different aspects of the art experience that is Fairgrounds St. Pete. You can read all about them on their website.
Planning your visit to Fairgrounds St. Pete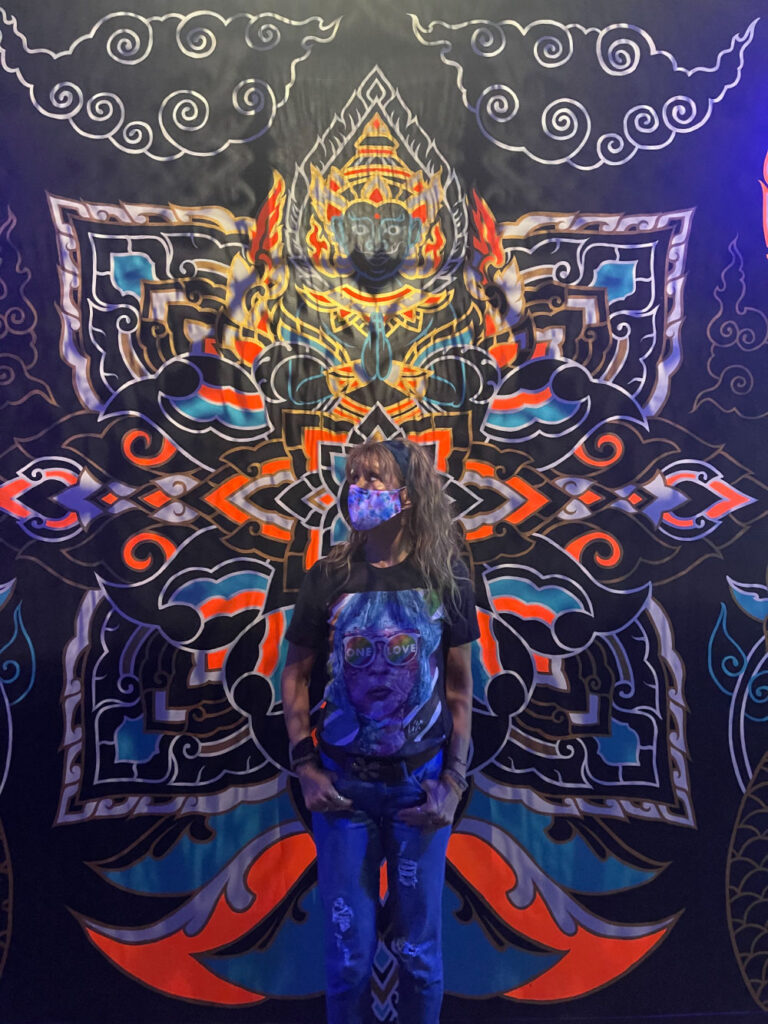 I purchased the tickets ahead of time. Due to COVID-19 restrictions, you need to schedule your visit for a specific date and time slot. You will receive an email with your QR-Code to have scanned upon arrival.
Although it's recommended that you arrive 10 minutes before your time slot, we were a tad late and were still allowed in, since it wasn't too crowded. Whew!
Parking onsite is free and you should leave backpacks, water, etc. in the car. Although tripods and selfie sticks are not allowed, you are encouraged to take pictures and video and share it all online tagging @FairgroundsStPete.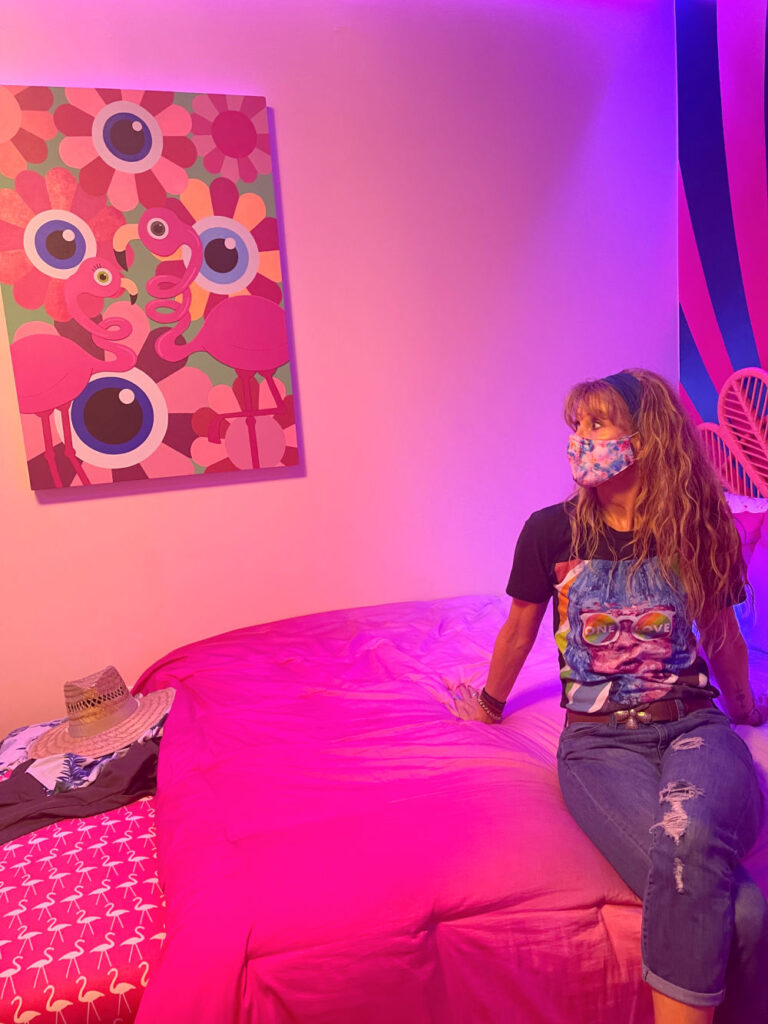 Be assured it's an immersive experience for the entire family (except your pet!)
Plan to spend between an hour and an hour and a half walking around the facilities, and make sure to look at the not so obvious spots, since there is a lot of detail hidden throughout the large space.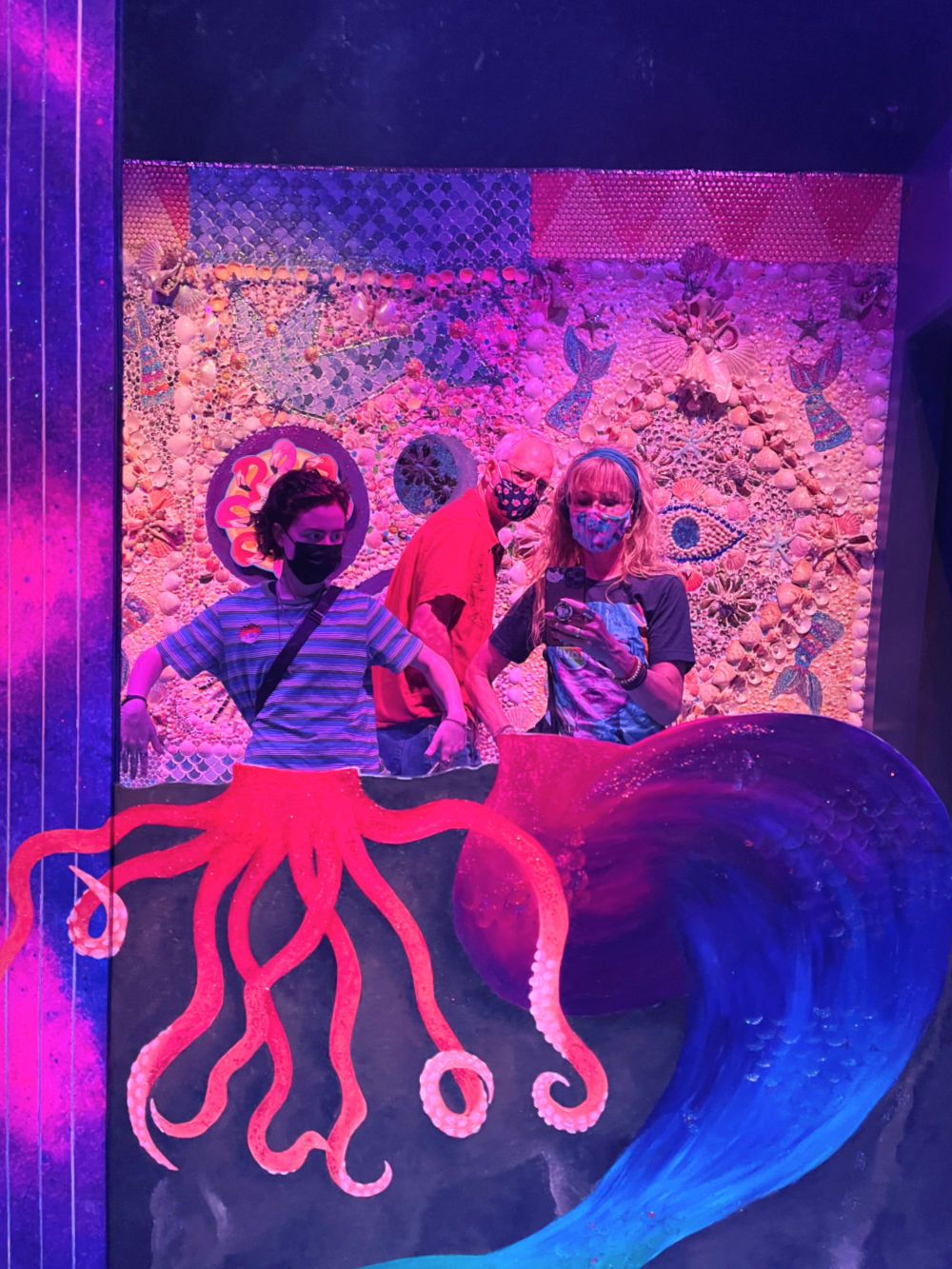 Most people I know who have visited – including myself – felt the space was smaller in person than expected. However, there is a lot of art packed in the installations.
Make the most of your immersion experience
As we walked through Fairgrounds St. Pete, I realized that some of the exhibits actually looked more interesting through the camera lens.
It is indeed a wonderful way to share Florida with the rest of the world. Weird, wacky Florida, which I honestly love after having lived here for 17 years now!
The current artist-made environment is a choose-your-own-adventure art and technology experience that celebrates Florida past and present.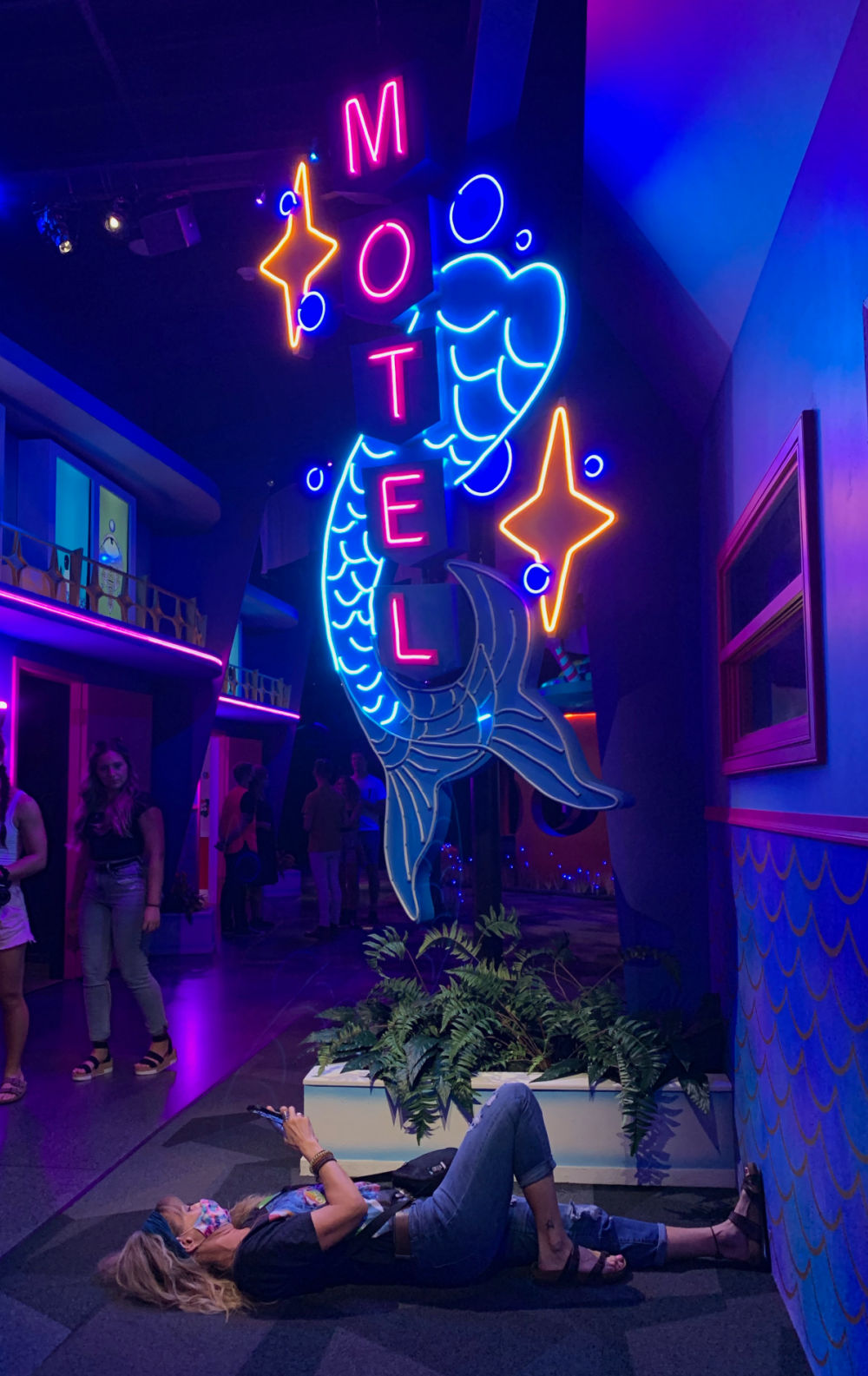 If you live here, you will be more in tune with the nods to Florida history, geography and climate.
My husband, my child, and I all gravitated towards different aspects of the experience, and I'm sure we'd have a different experience if we visited again. Actually, I know we will, since the exhibits will change over time.
I hope you enjoy our pictures and reels and comment below to share your Florida experience!