The Internet is no longer a space exclusively for the young and even younger.
These days, our entire world revolves around the Internet and nearly every demographic and/or niche has a corner carved out for itself on the Web.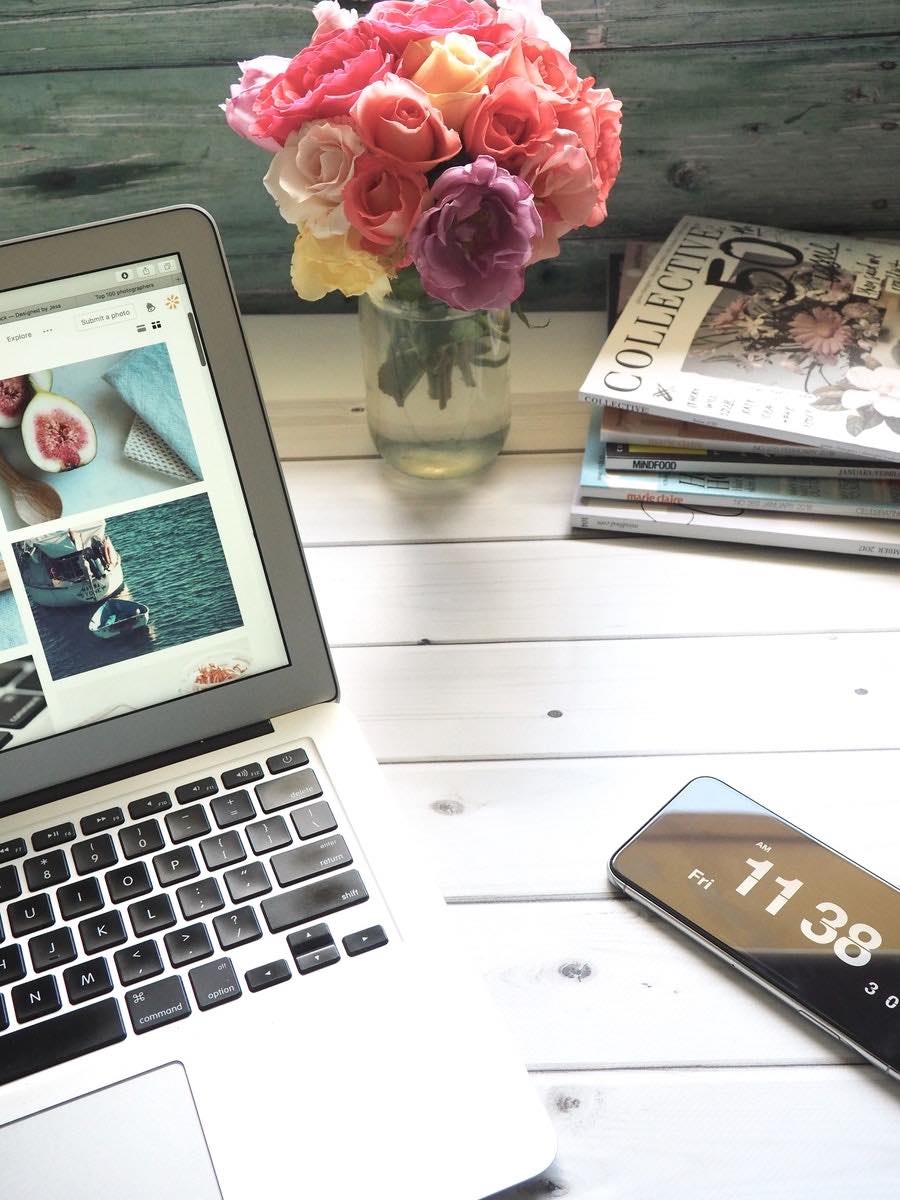 In fact, there are some truly fantastic blogs written and managed by women over 60, for women over 60.
There are blogs centered around everything and anything, from beauty and style to technology and travel.
If you have any interest, there's a midlife or senior out there blogging about it.
Senior Style Bible
Written by fashionista and former Playboy Bunny 80-year-old Dorrie Jacobson, Senior Style Bible is a fun and whimsical style blog created to inspire senior women to embrace their unique beauty and take a modern approach to fashion and life in general.
If you like colorful, fun fashion, art and want to live your later years boldly, you'll enjoy keeping up with the Senior Style Bible and getting lots of styling and shopping tips from Dorrie.
Senior Style Bible is truly a celebration of mature beauty and inspiration for lifelong fashion-lovers.
Accidental Icon
Created by Lyn Slater, Accidental Icon presents more like a high-end fashion magazine than a blog.
It is almost completely dedicated to style inspo, but Lyn has an artistic way with words that is enjoyable to read regardless of your fashion sense.
Lyn also occasionally shares musings and stories from her life and social interactions, that are fun to read and relatable for women in the same age group with similar hobbies and inclinations.
Plus, as a socially-engaged city dweller, her life is just a bit glamorous and totally interesting to read about.
Elaine Ambrose
If you need a dose of humor and someone to relate to when it comes to all things aging and womanhood, Elaine Ambrose is your lady.
Elaine is an author of several award-winning midlife women's interest books as well as a number of hilarious and insightful children's books, so you know her writing is on-point.
On her blog, she shares lots of funny stories from her everyday life, from silly interactions with neighbors to embarrassing situations in the supermarket.
Everything is written from the honest perspective of a 60-plus woman and is so relatable it'll have you howling with laughter.
Lavender and Lovage
If there's one thing there's no shortage of on the Internet, it's food blogs.
But everybody's gotta eat, right?
Written by Karen Burns-Booth, Lavender and Lovage brings a more mature perspective and the influence of a lifetime of globe-trotting to the food blogosphere.
From classic British dishes like Welsh rarebit to Millennial-inspired avocado toast and even International favorites like coconut, ginger and spinach dahl and black bean quesadillas, it seems Karen shares recipes for everything SHE loves to eat.
She's worked as a recipe developer and food stylist for years, so you can be sure that all of her dishes are delicious, easy-to-follow and good enough for company.
Susan after 60
Susan after 60 first started blogging as Fifty, Not Frumpy, and then rebranded when she turned sixty.
She has no qualms sharing about her past.
From being overweight, divorced and homeless in her forties, to being an important voice online for mature women, she is the epitome of inspiration.
From fashion tips to food, beauty and entertainment, she covers it all.
She makes sure to keep up with the times and shares how she copes with current issues.