So you want to fly down to Florida with the family for a nice vacation. Spend maybe a week in the warm weather, relax at a beautiful beach, play a little golf.
The beach is great for a couple of days, but sitting under the sun and vegetating for hours at a time can get old pretty quick.
You need action. You need great restaurants. You need museums. You need entertainment. You need Sarasota.
What to expect in Sarasota
According to the U.S. Census Bureau, in 2013, Sarasota County had an estimated population of nearly 400 thousand people, but the city of Sarasota had only 50 thousand.
These numbers swell dramatically during high season, which is between Thanksgiving and Easter.
This seaside gem is situated on Florida's west coast about an hour south of Tampa. The beaches are tops.
In 2011 Dr. Beach named Siesta Beach the # 1 beach in America, and before that it was constantly a runner-up because of its white sugary sand that seems to extend out deep into the sea.
Yeah, so Sarasota's got beaches: Siesta Beach, Lido Beach, Caspersen Beach (also known as the shark tooth beach because of the fossilized sharks teeth you find in its blackish sand.) But you want more.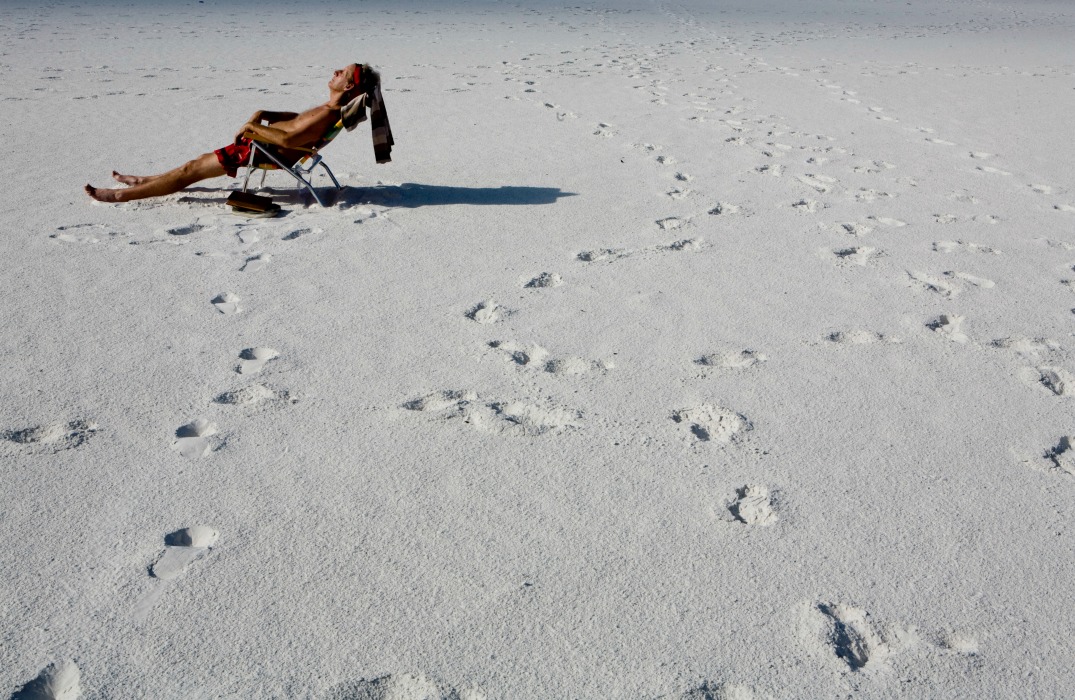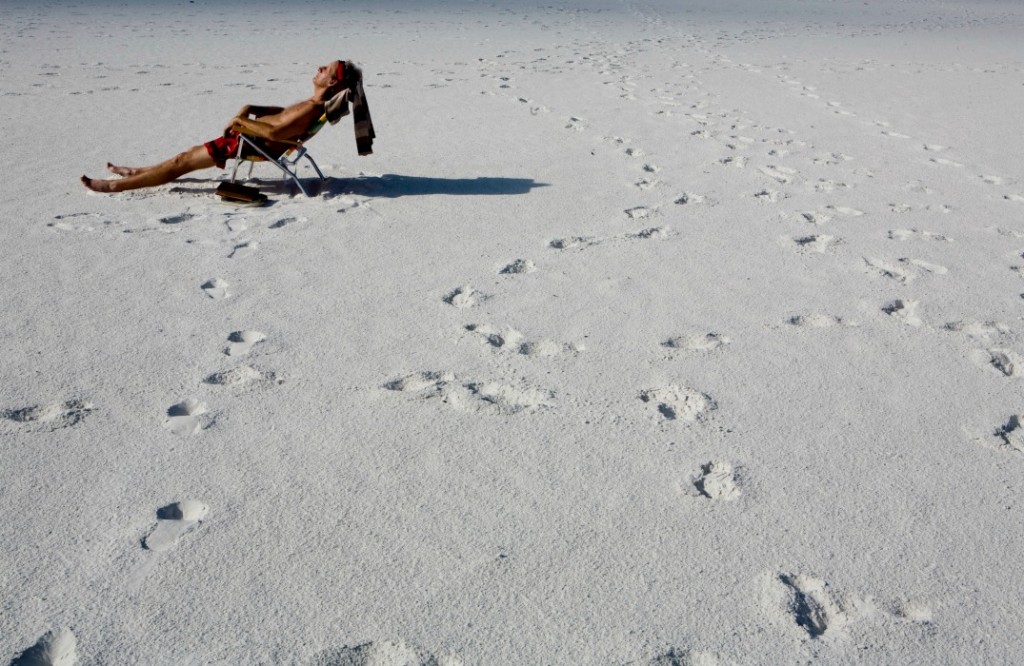 Downtown sightseeing
So how about visiting the famous John & Mable Ringling Museum, which houses an extensive art collection of over 10 thousand objects including works by artists such as Peter Paul Rubens and Marcel Duchamp.
Also, the grounds of the museum house the grand estate of the late John Ringling, of circus fame.
You can tour his bay-front home and check out the Circus Museum in one visit.
Also Read: Mexico's Town Plazas, a Must-See
If you have young kids in tow, you might want to stop in at Sarasota Jungle Gardens, a small zoo with birds and reptiles that is a kitschy throwback to the 1950's.
There´s also Mote Marine Laboratory, which might not compare to the Georgia or Monterrey Bay aquariums, but which is an operating laboratory where you can perhaps catch scientists working with dolphins or manatees.
Sarasota also has a ballet company, an orchestra and an opera, housed in a historic, c. 1926, theatre.
There are three main theatres in the 'metro' Sarasota area and an art house cinema in Burns Square, a cute block of old Mediterranean bungalows that have been repurposed as shops, restaurants and galleries.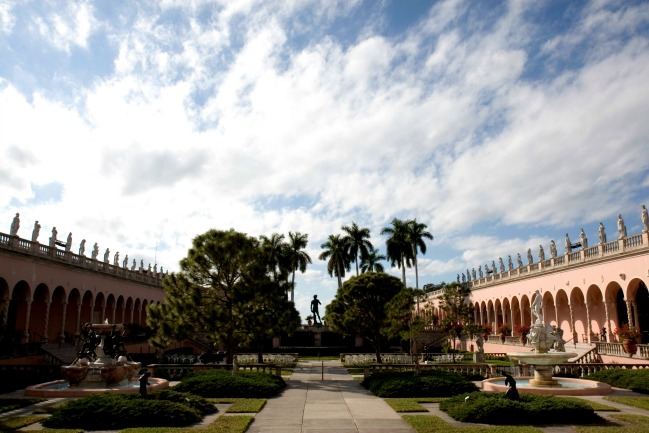 Dining options for all tastes
The downtown Sarasota area, with its Saturday morning Farmer's Market, eclectic shops and chic bistros, is a fun place to hang out.
Take a stroll down Main Street, browse the art galleries, and sit outside one of the many cosmopolitan cafés: C'est La Vie for French, Café Amici for Italian, YUME for sushi, Selva Grill for Peruvian, Two Señoritas for Mexican, or Barnacle Bill´s for seafood. The list goes on.
If you're into swanky shopping you should drive out to St. Armand's Circle where you have it all, from Tommy Bahamas to the Flip Flop Shop, as well as a number of upscale restaurants.
Some of Sarasota's newest and more innovative restaurants are:
Owen's Fish Camp, a funky old Florida-style joint that offers great seafood;
Social on First serves Italian-American food using local organic ingredients in a modern setting;
Nancy's Barbecue is a funky place famous for its pulled pork;
Darwin's on 4th, a Peruvian gastro brewpub that belongs to one of Sarasota's favorite chefs,
The Blue Rooster, a lively eatery that offers live music and new southern cuisine.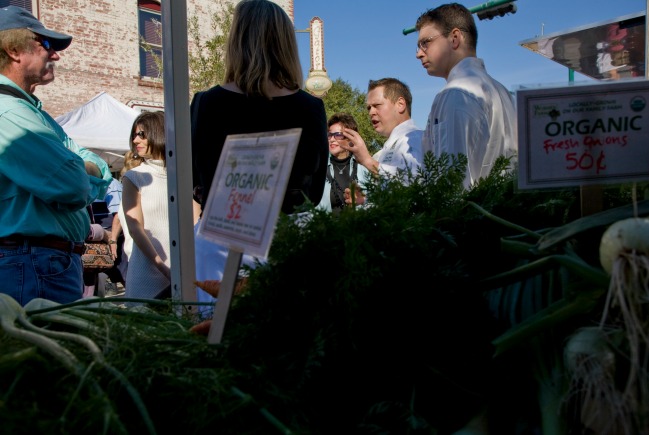 Live music
Speaking of live music; Sarasota has a noise ordinance which somewhat hampers its live music scene.
Still, if you're downtown, you can duck into the Gator Club for some good live tunes in a historic downtown building, or head to the Hillview business district and see what's going on at the legendary Five O'Clock Club.
If you are into music that's a little more raw, a little more home grown, check out the Cabana Inn on South U.S. 41, or visit the Gulf Gate business district in south Sarasota, which also has its share of interesting restaurants and pubs, and where many local bands find a friendly venue to play at.
Sure, Sarasota's beaches are fantastic. No doubt about it. But Sarasota is certainly not your average Florida beach town.
Beyond its beaches, golf, and tourist attractions, the city is simmering with activity.
With a world-class art school and a top rated Liberal Arts College, there always seems to be something going on in this funky town by the sea.