Whether you´re going to spend a weekend or a full week at the beach, at a certain age you want to do this in style.
Following are some of favorite stylish beach must-haves, aside from a cooler with snacks if you´re going to lie on the sand for more than a couple of hours.
After years of testing all kinds of beach umbrellas, we came across the best one, the SportsBrella. It comes in an easy to carry pouch and is a breeze to set up.
The best thing: once it´s securely in place it would take a gale to blow it away.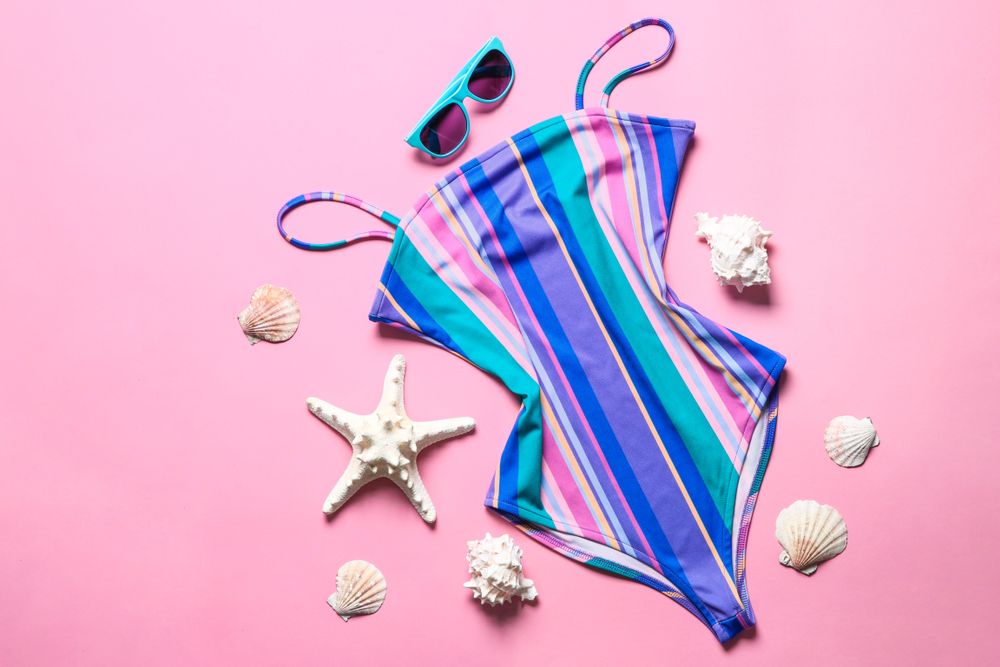 Why not look your best while you have fun in the sun?
There are more and more swimsuit brands that now design shape wear bathing suits for women of all ages and sizes.
Check out our favorites in the link.
There are so many kinds nowadays, from those that repel sand, to the round ones you can practice yoga poses on, to the thin and super absorbent towels that don´t take up much space.
Take your pick.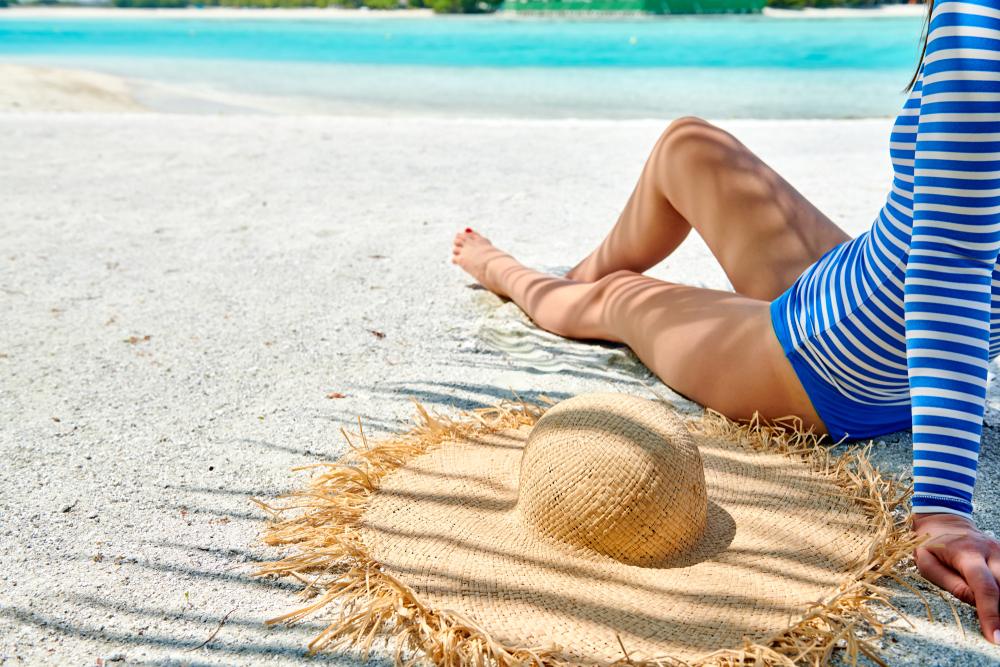 After a certain age, this is a must! I simply cannot take any more sun on my top half after having abused the sun when I was young.
UPF clothing allows you to stay out on the beach or the pool longer without having to worry about reapplying SPF sunscreen.
The one in the photo for Pinterest below is SwimZip, and I love it!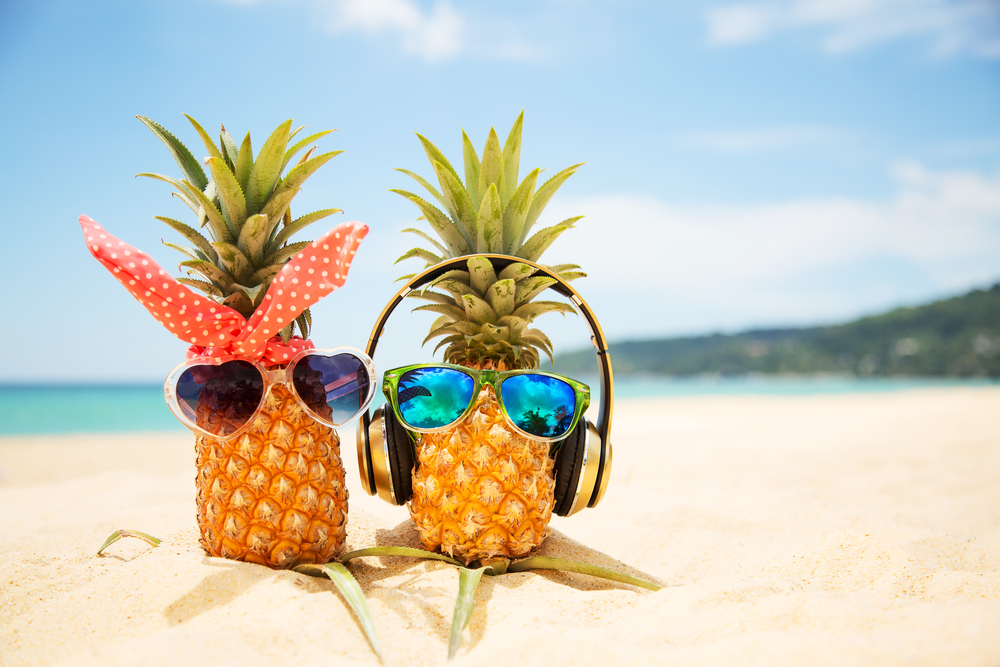 We now know how important it is to protect your eyes from the sun.
Polarized eyewear is vital when you´re out boating or simply hanging out at the beach.
I´m absolutely in love with Wallaroo hats, and own quite a few of them (link to article in the title).
I just have to scrunch it up and throw it in my bag to be sure I will have a great time at the beach and still look stylish.
Also Read: Best Remedies for Sun Spots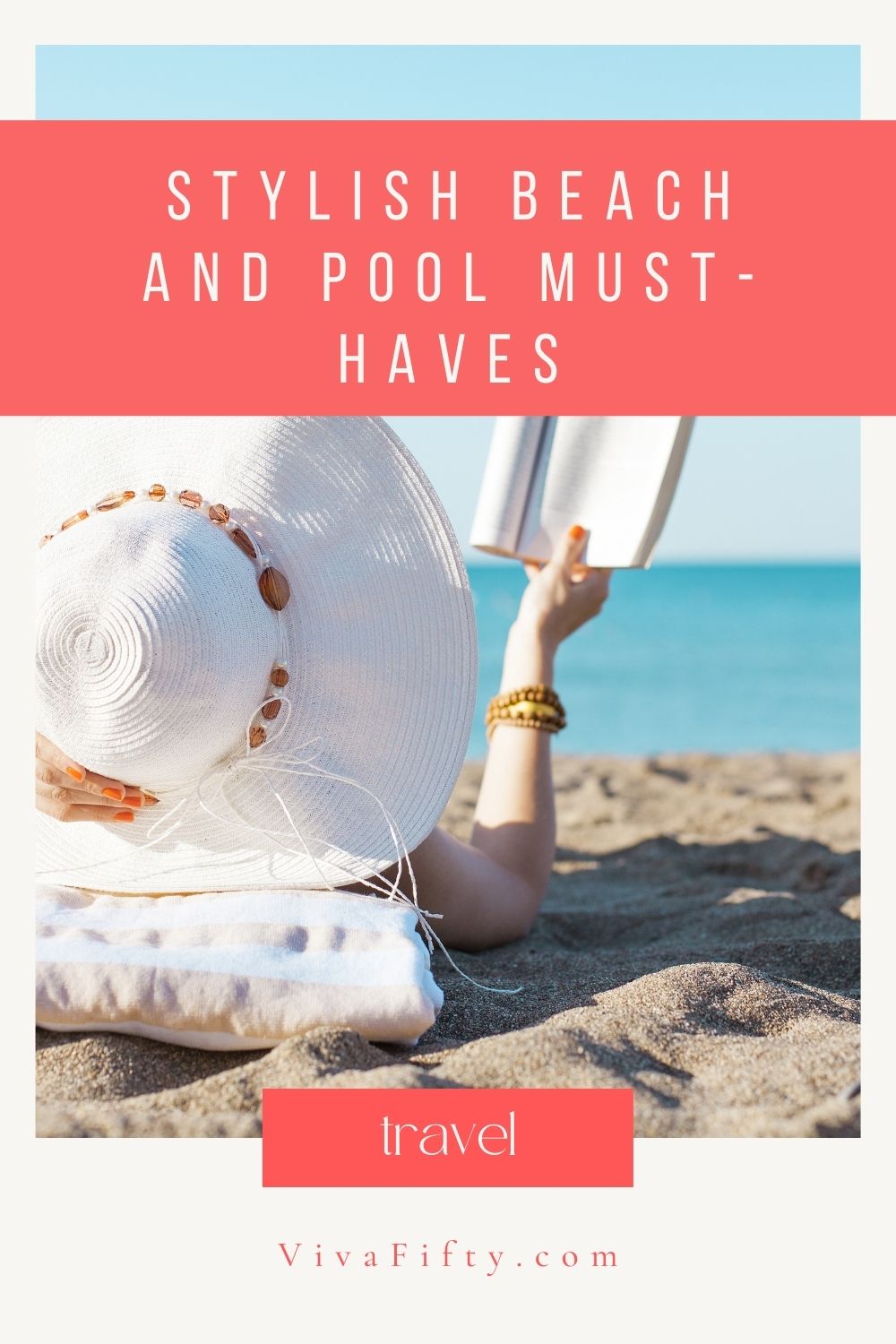 This post contains affiliate links.