Skin-care doesn't, shouldn't, stop at your face. I urge younger women to moisturize, moisturize, moisturize.
I was really lucky to have women in my family who led by example, moisturizing from their face to their feet and hands, daily.
I started this daily practice at the tender age of 12, and at 53 I'm still going at it.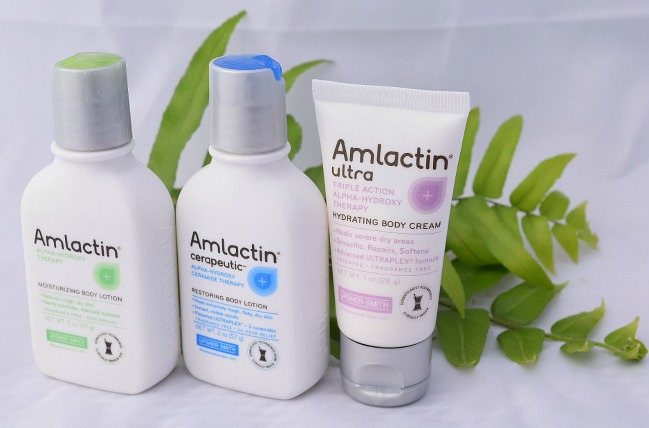 The importance of skin care
Because I started moisturizing my skin every day from a young age it became as much of a habit as brushing my teeth. And I promise you it shows!
And yet, because I'm going through menopause I often look down at my hands and even my forearms and gasp.
I am of a generation that did not use sunscreen that much, if at all, in our youth. And my hands and forearms are showing it now.
According to data from a 2015 national online survey of over one thousand U.S. women over the age of 18, women feel an average of six years older when their skin is dry and dull.
That's why I'm telling my girls to moisturize their entire bodies starting now! My eldest 15, and my youngest, 12, are both getting into this habit. They also know that caring for your skin is also caring for your soul.
Massaging creams and lotions on your body makes us feel pampered, deserving of good treatment.
I know there are women who may feel it's too late in the game. Maybe you didn't get into the habit of applying moisturizer on your body, hands and feet as well as your face.
And so after 40 you're starting to wonder what happened to your skin. It seems to age so fast after a certain point.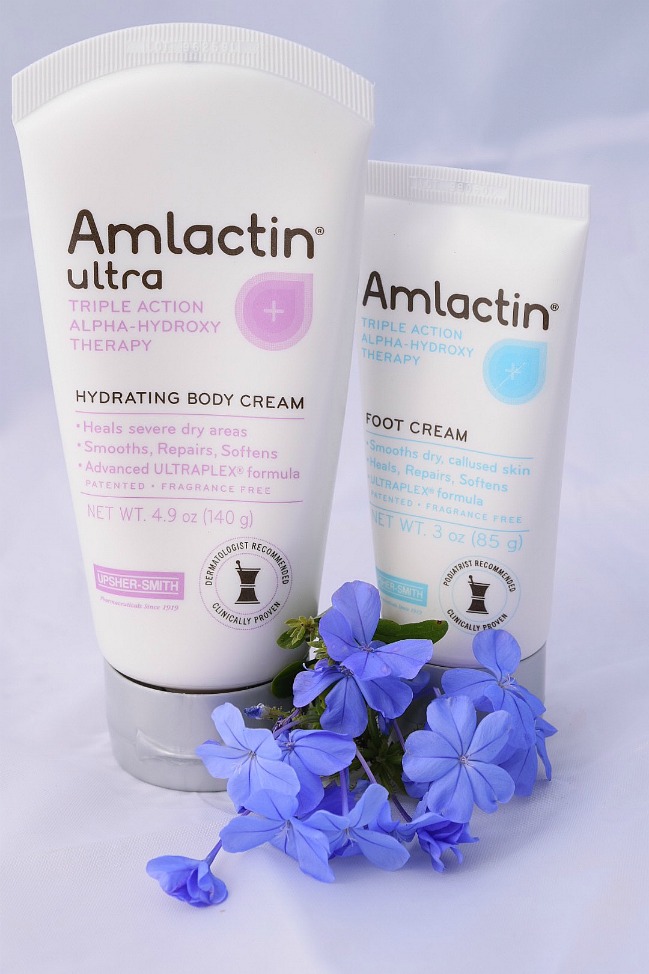 Sure, as we get older, the skin's natural renewal cycle slows down and can cause dead cells to build up on the skin's surface.
So it has a rougher texture and can look pretty dull. Oil glands also become less active, which can make it harder to retain moisture in the skin. But we can do something about it.
As much as it's optimal to start moisturizing all over from a young age, it's also never too late to pick up this great habit.
Tips to care for your skin at 40+
To make it easier for you to keep it up on a daily basis, here are some tips that may help:
Apply a light moisturizer after every bath or shower. It will absorb quickly and you'll be able to put your clothes on fast. Ceramides may decrease in the skin with age. AmLactin®

Moisturizing Body Lotion

contains 3 skin-essential ceramides to relieve dryness for 24 hours.
Use a heavier more emollient cream when you aren't pressed for time. I like to do that at night. I keep AmLactin®

Ultra Hydrating Body Cream

and AmLactin®

Foot Cream

cream on my night stand. After I do some restorative yoga to unwind, I apply cream to my knees, elbows, chest, neck, hands and feet. I go to bed feeling moisturized and relaxed.
I also keep  AmLactin®

Ultra Hydrating Body Cream

by the bathroom and kitchen sink. That way as soon as I'm done with the dishes or washing my hands, I can quickly restore the moisture on hands and arms.
A Giveaway* for you
Would you like to try AmLactin Skin Care for FREE? Follow these steps to enter my Soft Skin Giveaway:
Visit AmLactin's

website

and look at each product.
In the comments section below, tell me how your skin has changed over the years AND provide a link to the product you'd most like to try by December 1.
On December 2, we will randomly pick 1 commenter to receive $100 worth of AmLactin products!
Uncover smooth, radiant skin with AmLactin Alpha-Hydroxy Skin Care. Its unique exfoliating and hydrating alpha-hydroxy therapy gently removes dead skin cells to reveal soft, hydrated skin. It's the difference between skin care and skin therapy.
AmLactin moisturizers are available on Amazon.com and at your local Target, CVS, Walgreens, Costco, Walmart and Rite Aid.
*Giveaway is open to United States residents only. Product and shipping provided by AmLactin Skin Care.
Although AmLactin Skin Care sponsored this post and provided me with product and compensation, all opinions and text are my own.
This is a sponsored conversation written by me on behalf of AmLactin Skin Care. The opinions and text are all mine.