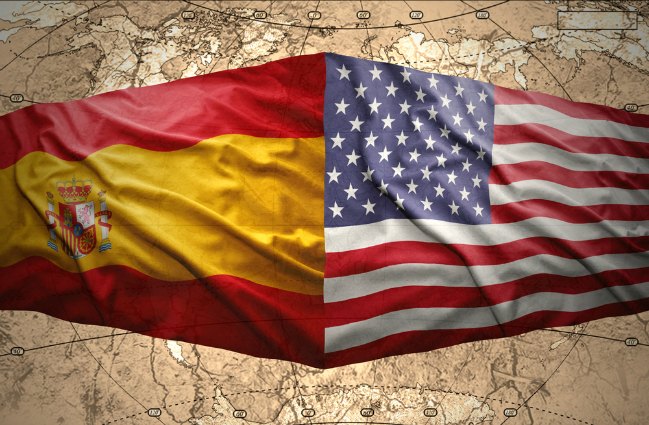 I came to live in this country ten years ago from Spain. I was a U.S. citizen since birth (my mother is from Pittsburgh, Pa. and my father is from Spain) and a professional writer and translator.
I lived in a cultural limbo for a while
Although I´m bilingual I didn´t seem to be "American enough" to be considered for certain jobs or gigs for which a firmer grasp of the Anglo culture seemed to be required.
On the other hand I was also not thought to be Hispanic by most people because I don't seem to fit into a stereotypical image.
I´m often asked whether I´m German, French, even Eastern European.
Anything but Hispanic.
People hear a slight accent, a different way of using the English language, they see certain mannerisms and a very particular sense of beauty and style. But they can´t quite pinpoint its origin.
For a while, I lived in a cultural limbo where I could not quite identify one hundred percent with my U.S. coworkers and friends but also hadn´t found my tribe.
I embraced my Hispanic heritage and my life changed
When I stopped trying so hard to fit in and chose to fully embrace and publicly identify with my Hispanic heritage, my life changed.
When I reached out to other Hispanics and Latinos it felt as if I'd come home to a place where being bicultural was completely normal.
New doors began to open.
I made friends more quickly and found venues to work at, such as the Palm Beach Post in Spanish (the now defunct La Palma), Babycenter en Español, About.com en español, VOXXI, Mamiverse … All of them publications aimed at English or Spanish speaking or bilingual Latinos.
I eventually started this bilingual and multicultural publication, Viva Fifty, for an older and yet vibrant audience.
By wearing my heritage on my sleeve, I felt as if I had been let into a club—a circle of people, but especially women, who are highly motivated to change their perceived status from less than to just as good as, and who are financially stable, proud and open to other cultures.
What being Latino means to us
Being Latino does not identify you as a foreigner from one specific country.
Being Latino puts you in a bundle of people who might have been in the U.S. since before the arrival of the pilgrims, or have immigrated to the U.S. recently from more than a dozen different countries.
No matter what kind of Spanish we speak (and not all Latinos speak Spanish) or what country we hail from, we share a camaraderie that is rooted in the duality of our bicultural background.
Most of us are as American as anyone else in the U.S. but we also have this other place we love—a country, whether it be Cuba, Mexico, El Salvador, Chile, Spain, that holds a special place in our hearts and fills us with a pride.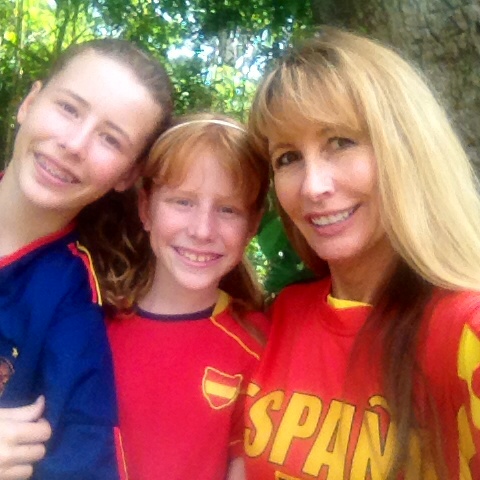 We celebrate our roots
All year round but especially during Hispanic Heritage Month, my kids are openly proud of their roots, which are bicultural and bilingual.
We are very grateful to live and be a part of the US but we are also aware of our ancestry.
Instead of feeling shy or insecure about the place where we came from, whether we are first or fifth generation Americans, we tend to celebrate that background, that country, that culture.
Our heritage manifests itself in simple and complex ways: the food we cook at home, the music we listen to, the clothes we wear, the slang we speak.
It is not so much a Hispanic or Latino thing as much as it is a 'home' country thing. When your heart belongs to two places, it is not a burden but a gift.
I believe being Hispanic gives us a more open outlook on life and enables us to embrace other cultures, ethnicities, races and languages. The U.S. is a melting pot and we're a part of it.
I cannot be more proud of being a mix of different cultures and even nationalities. That's the beauty of celebrating our roots year round and even more so during Hispanic Heritage Month.
Hispanic Heritage Month
This month-long celebration helps us inform the rest of America of who we really are.
It allows us to show that a large portion of Hispanics or Latinos in the U.S. are not agricultural laborers, gardeners or maids. These are, by the way, perfectly respectable occupations.
Latinos of all socio-economic backgrounds have enormous buying power. As consumers we are more informed, better educated and more selective. We care about our families.
In order to discuss this further, you may join us on Twitter, following the hashtag #ConsciousConsumer for a series of chats during Hispanic Heritage Month.
Thursday Oct. 2 from 8-9 pm ET, follow @Nielsenknows @Lorrainecladish and @LeAuraLuciano for the Latina Power Shift 2.0 conversation. We're informed, employed, we're entrepreneurs. Yes, especially entrepreneurs.
We network amongst ourselves and also outside of our circles and forge our own path. In our own colorful way we contribute to what has always made the US a great country of immigrants.
That´s why I appreciate the way the general market is making an effort to consider why and how we make purchasing decisions. Because we do matter, and we do think before we spend our hard-earned money.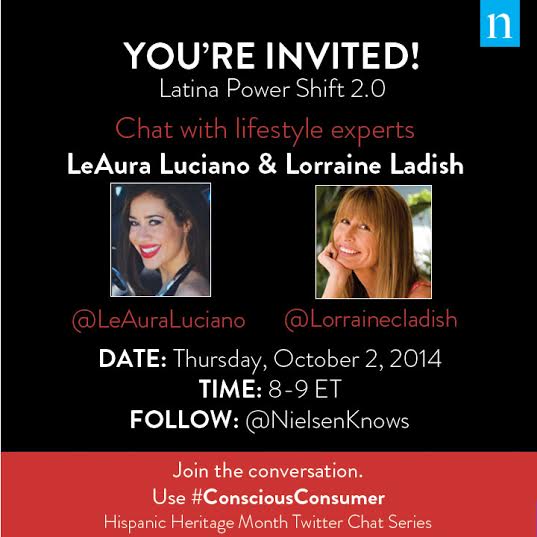 [This post is sponsored by Nielsen as a part of the Hispanic Heritage Month Twitter Chat Series. All opinions expressed are the author's]