Going back to school in your forties and fifties can be scary, but sometimes necessary, especially in this post-recession roller coaster economy.
According to a recent study by Georgetown University's Center on Education and the Workforce, college graduates earn 84 percent more money over their lifetime than people with only high school diplomas.
However, it's important to point out that income-earning potential is not tied to just any college degree, but also to the type of major one graduates with.
A petro-chemical engineer will likely make more money than, say, a Philosophy major.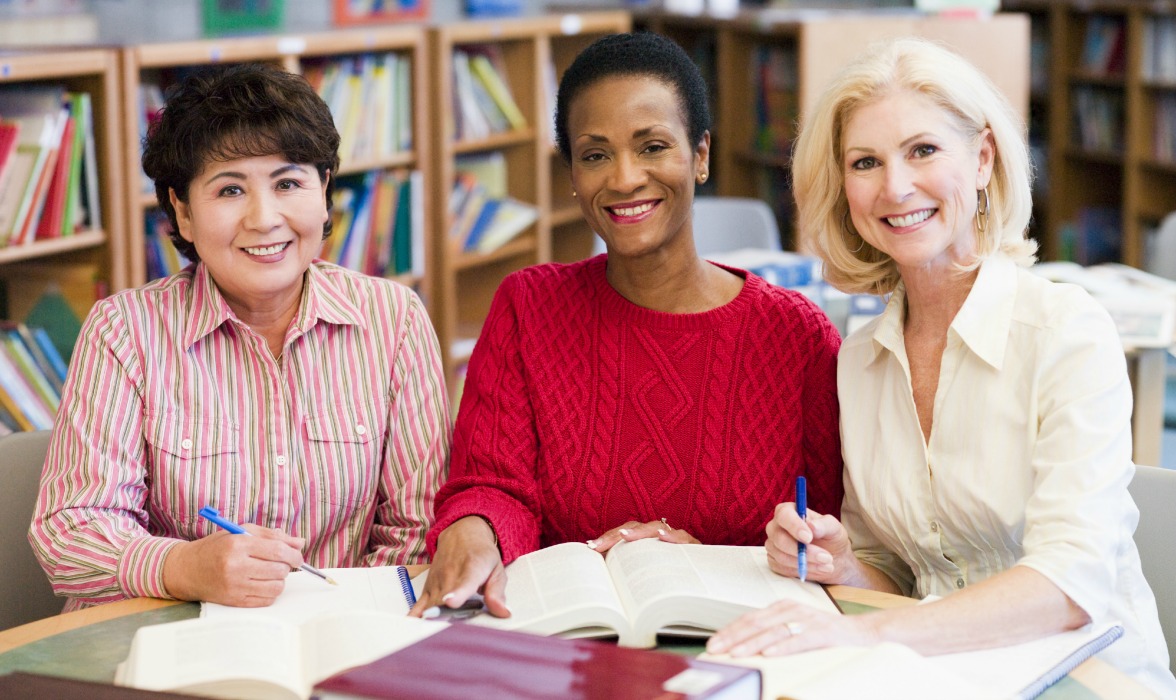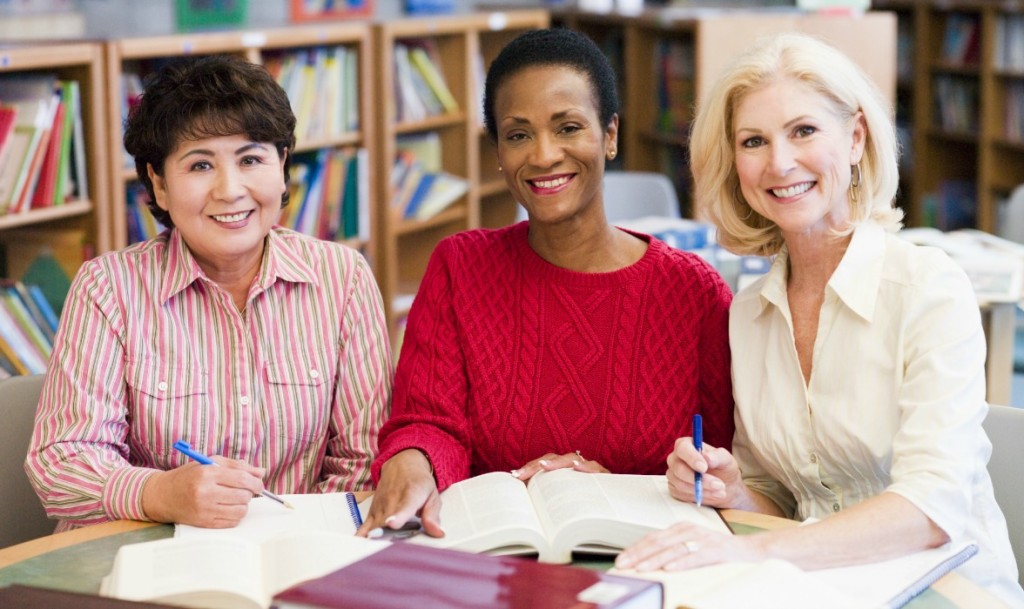 In 2010 the National Center for Education Statistics claimed that over 3.9 million people ages 35 and over were enrolled in degree-granting institutions.
To enroll in college and start a new career when most people are supposed to be slowing down and getting ready for retirement might seem senseless to many.
But let's face it; a good life is filled with second, and even third acts, and time passes whether you pursue a degree later in life or not.
I went back to college at 44
I went back to college at 44 and then pursued a graduate degree in what is probably the most useless major in the universe: creative writing.
My reasons? After 20 years as a photojournalist, which is physically taxing, I was ready for a career change.
I also had just gotten divorced and wanted to find work that would not require me to travel at the drop of a hat, as I had shared custody of my very young son.
My plan was to get a B.A. and become a high school English teacher so I could have the same schedule as my little boy. But I always loved writing fiction, too. The fiction writing major fit my plans like a crystal slipper.
Also Read: Keeping the Over-50 Brain Nimble and Sharp
Benefits of going to college in midlife
Attending college does much more than give us the knowledge and skills to follow a specific career path. In college we make new friends from outside our usual circle.
We are exposed to different ideas and perspectives. In other words, attending college at a certain age can help open and expand our minds.
This is especially true where a Liberal Arts degree is concerned. We also make new friends and perhaps discover talents we didn't even know we had.
For me, getting a BA at age 46 taught me that I could work harder than I ever had. I juggled long class hours with photography work and raising my son.
I built what I hope will be life-long friendships with my peers and professors. But most important, I discovered that I was actually pretty good at writing fiction.
As I received my BA, I decided to go all the way and get an MFA in creative writing.
The outcome of finally obtaining a degree has been different to my initial plans Instead of teaching in high school, I now teach college courses. My fiction has been published in a number of journals and won a few awards.
All this was a boost to my ego and confidence, and now I am trying to get a novel published. One of several I have written, and rewritten, and rewritten some more.
For the first time since I became a photojournalist – and I am talking of my first five years in that business – I feel that I have found my true calling as a fiction writer.
I don't think any of that would have happened had I not gone back to college.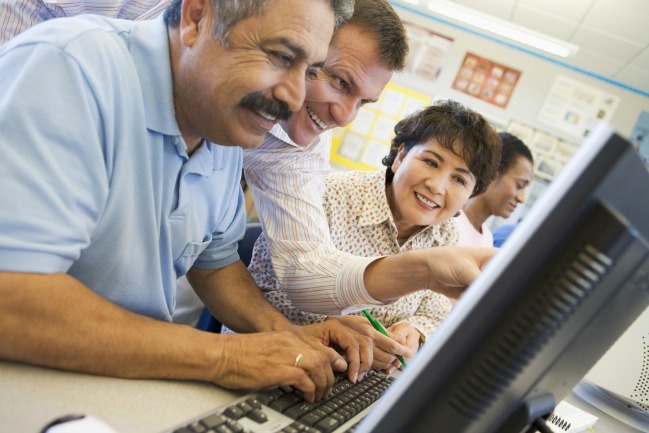 How to afford college
Now, something to watch out for when going back to school is the expense. It's no secret that college isn't cheap. Take your time and do your research. Your current employer might offer tuition assistance.
There are also government grants and fellowships as well as work-study programs that could help defer the expense of four years at a university.
Because I did the legwork I mention above, I didn't pay a cent to go to school, both undergrad and graduate. I avoided loans at all costs and I recommend you do the same.
If you are thinking of going back to school in midlife, look deep within and think of the reasons why you want to do this. I certainly feel I made the right choice, but I had a very clear goal.
Before you enroll, make a list of the positives and negatives of going back to the classroom. Meet with one of the college's academic advisors to see what it will really take to get that degree.
If you decide to go ahead with it, then be determined and keep a positive attitude. There is always a light at the end of the tunnel.
Focus on it and work your way toward that goal, one day at a time, no matter what gets in the way: daily life, kids, family, work …
And if it looks like it might be too much to handle, or that it will take too long, remember this: life is a journey.
It's not about when or how you arrive. It's about making the best of your travels. If you want it badly enough, you should go ahead and enroll, no matter what your age.