I have this new hack to clean the bathroom and shower, especially if it's mildewy because of where you live, the house being old, or any other reason.
I live in an old Florida home with my husband and one of our three kids (who will be leaving for college in the summer).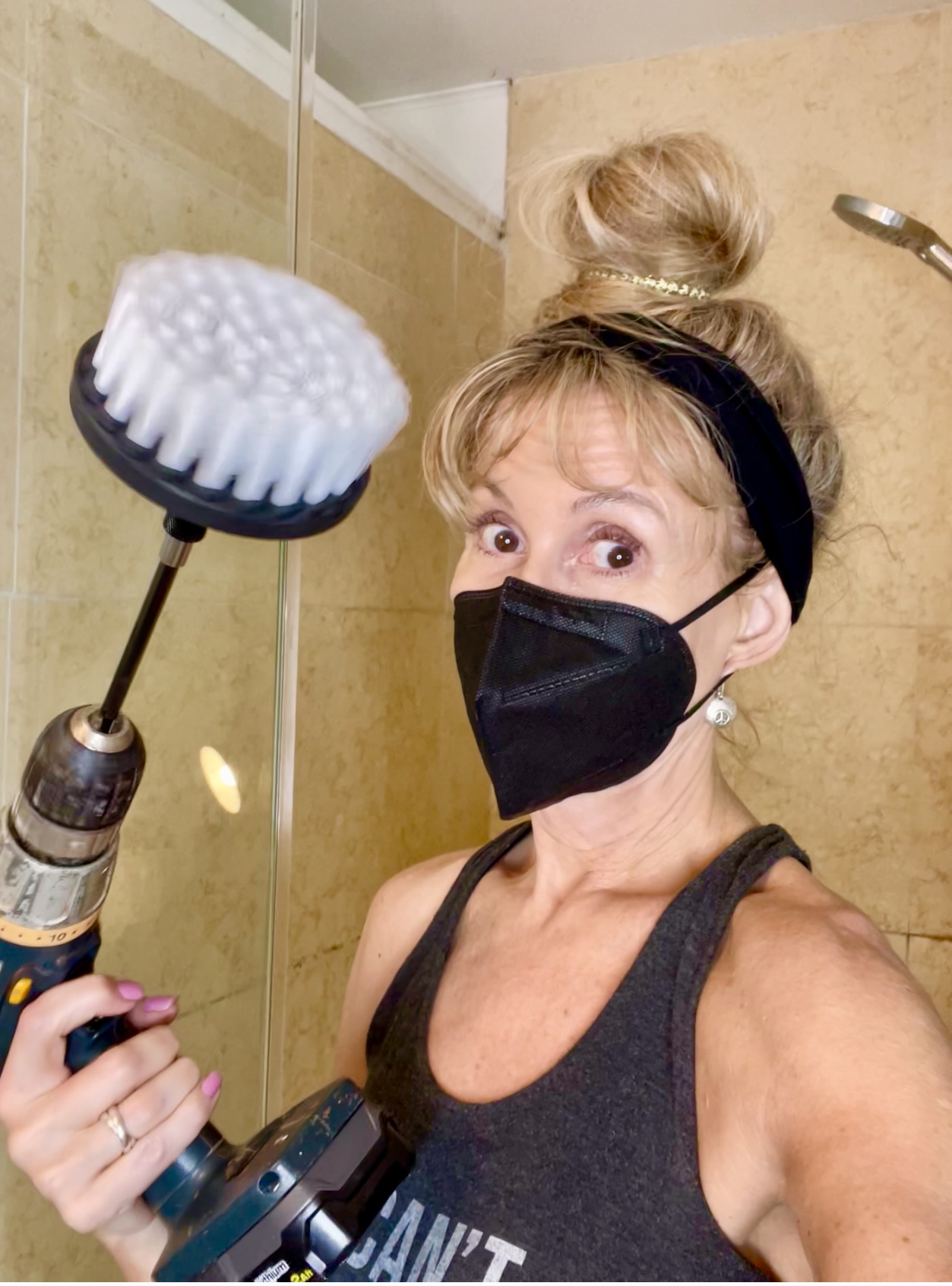 My husband built our shower himself way back when we met twelve plus years ago, and over the years it's been looking worse and worse. I recently discovered that the body oils that I apply in the shower are what was making our shower super mildewy really fast.
Anyhow, before my sister came over for Christmas, I was seeking a professional cleaning service for the bathrooms, until a fellow yoga instructor posted on her Instagram account how she cleaned her shower!
She ordered brushes to adapt to power tools, like a drill and showed us the before and after. I looked online and couldn't believe that these brushes were under $10. My husband has plenty of power tools, so I decided to give it a go.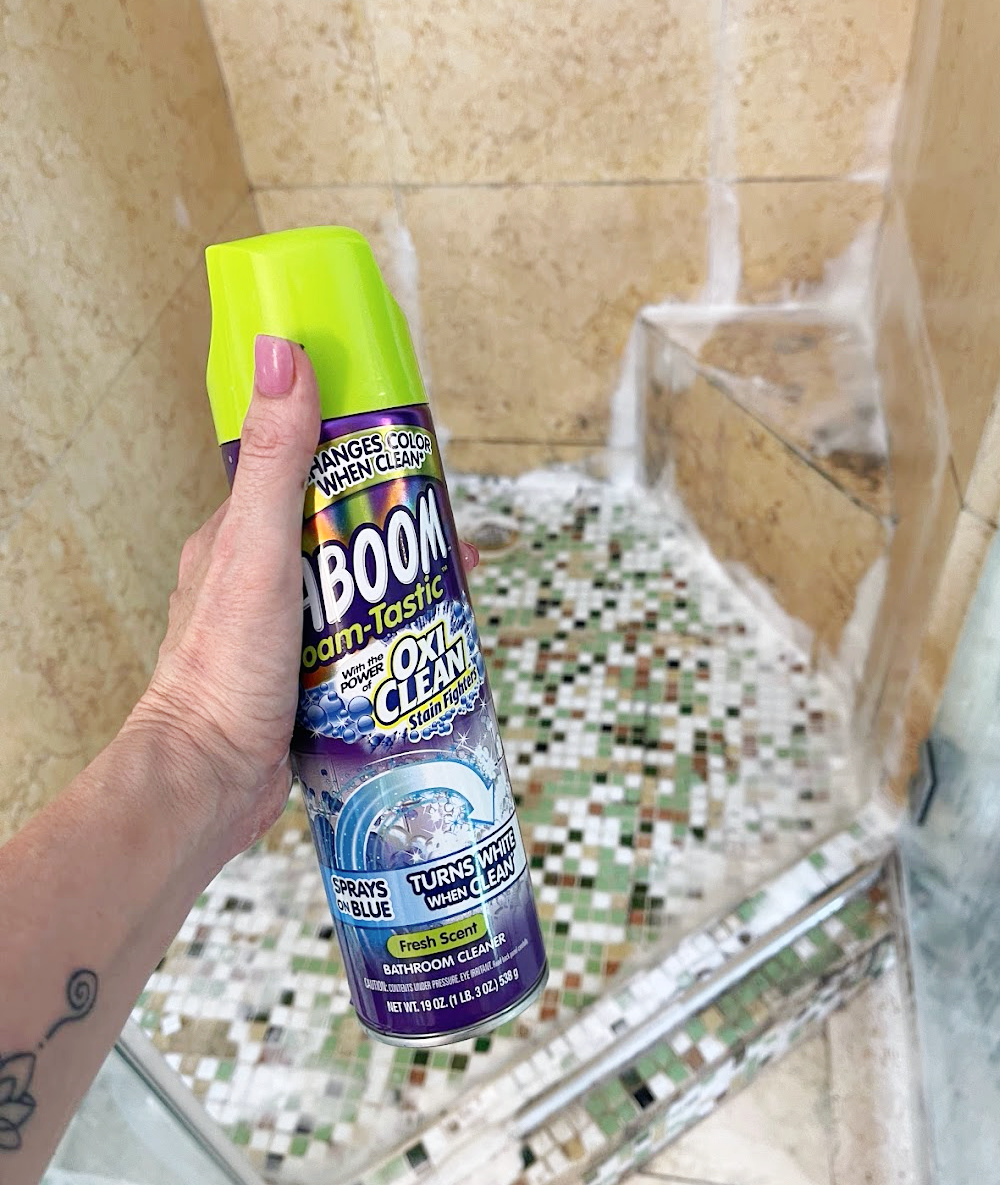 Now, I used two cans of Kaboom with Oxiclean and wore a KN95 mask while cleaning. I know not everyone is on board with this, but I was desperate.
I posted a short reel on my Instagram feed showing the process and the before and after. The video doesn't do the result justice, and please also take into account that we really need to resurface the shower.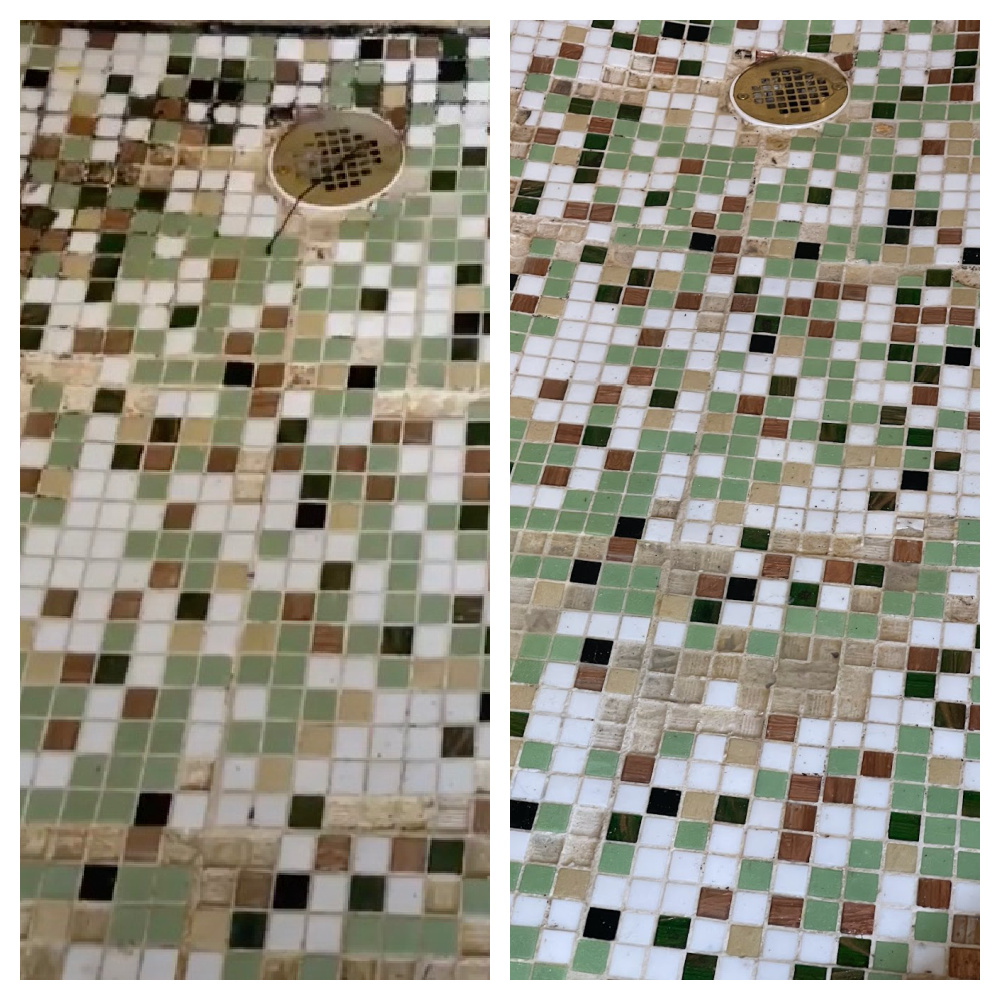 The little tiles are falling off like crazy. But still, all things considered, and until we redo the bathrooms I was super happy that I didn't have to be scrubbing with a toothbrush (which I've done in the past), or use bleach or spend hours at it.
I was so excited that I was able to return some sense of normalcy to our shower with a relatively small effort thanks to the power tools, that I couldn't help but share!