There is nothing better on a cold winter's day than a hot cup of soup. It's that time of the year.
Bring out the crock-pot, the leftover chicken carcasses or jamón and pork bones from the freezer and get ready to stock up on soup, any soup—so long as it's hot and rich and hardy.
Because this is the only way to laugh at the cold: from inside a warm house with a hot cup of soup in your hands.
When armed with soup, winter ain't got nothing on you.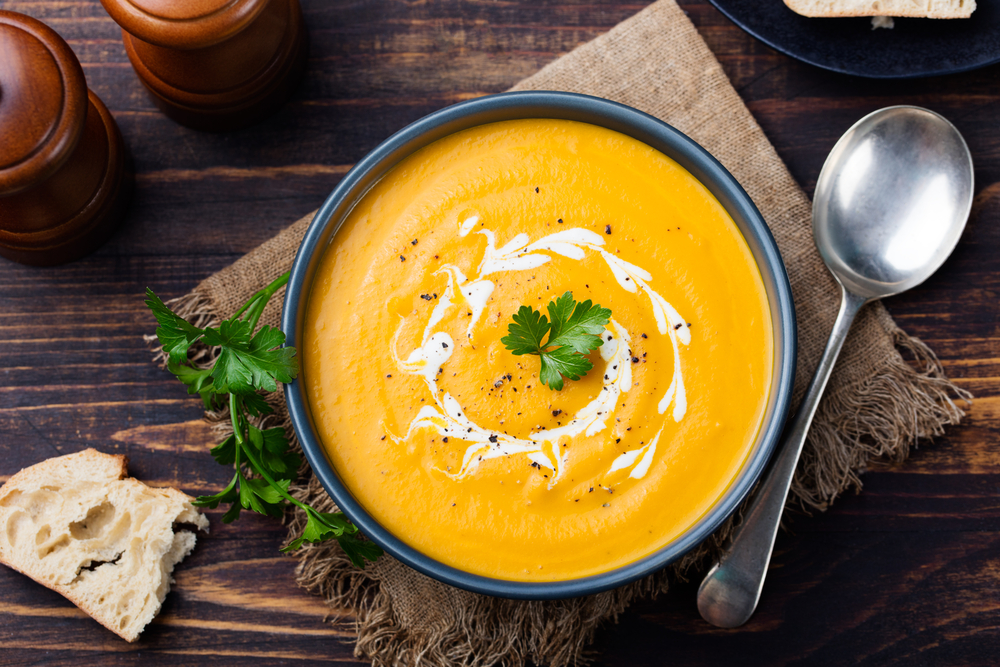 So, what soup, and why soup, you might ask?
Because soups are easy and because soups are good for you. Yes, I know, not all soups are easy.
Some take forever to make or require special ingredients. But that's not how I roll.
I'm a foodie but I am also cheap and lazy, so the idea of putting together a bouillabaisse from scratch or some exotic seafood chowder the way I had it in that little dive in Winthrop Massachusetts so many years ago ain't gonna happen.
Instead, I´m going to offer you a few quick, super easy ideas for soups that fit a different purpose in life.
The one thing they all have in common is that they´re soothing for the heart and soul.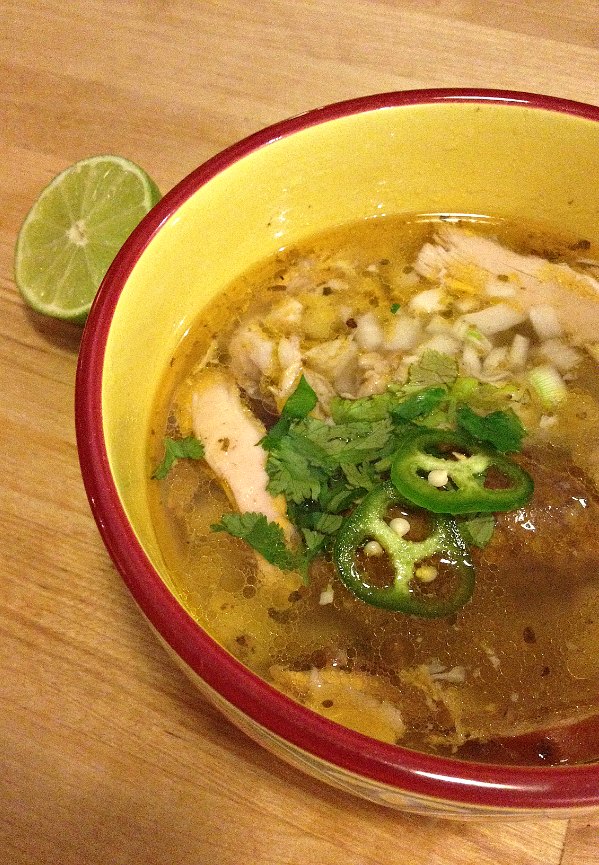 Hybrid Pozole
First off my favorite: a hybrid Pozole. This soup is guaranteed by the gods to cure your cold—or at least make you feel better.
Pozole is a Mexican hominy soup (pozole refers to a fat white corn kernel, a main ingredient in the soup).
You can probably find hominy in the Hispanic section of your local grocery store. Buy the canned hominy, otherwise, you'll have to cook it for hours.
Okay, so place a couple of chicken quarters, two Italian sausages or Bratwursts and a can or two of hominy in a pot of water. Add some garlic, onion, salt and oregano and cook away.
You can do this in the crock pot or you can do it in a traditional pot for half a day.
Garnish with cilantro and fresh-diced onion and the juice of half a lime when serving.
For a variation, instead garnish it with dry oregano, diced fresh onion, and a couple of canned chipotle peppers.
Veggie cream soup without the cream
I learned this one from my mother and was surprised at how good it tasted.
This is not just one soup.
You can make different variations using the same principle and just using different vegetables. Experiment at will.
Boil a vegetable you like: cauliflower or carrots or zucchini work really well. Also boil a small peeled potato.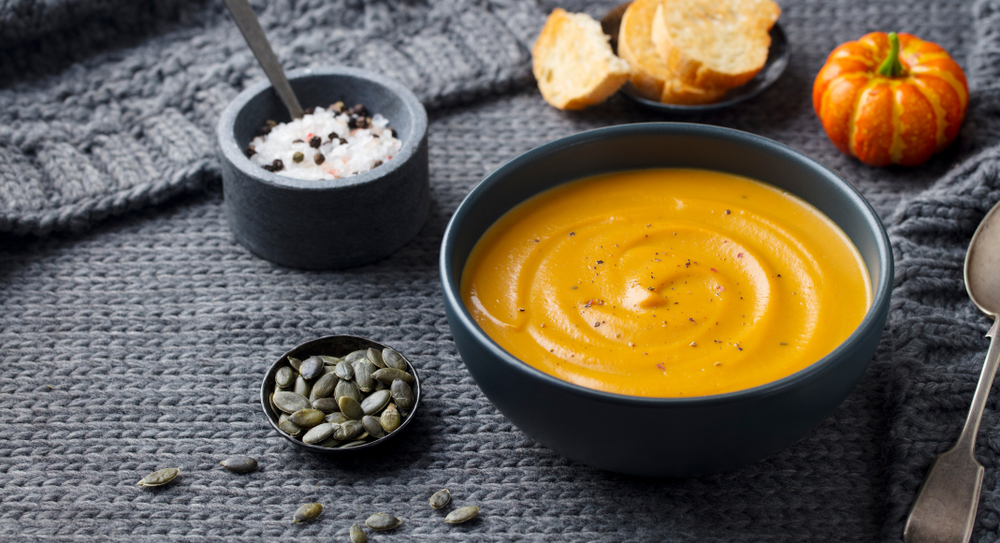 Then place the vegetable and the potato in the blender and add some spice. Don´t overdo it, especially with the cauliflower which has a very mild taste.
A little garlic or cumin will go a long way for flavor. I actually add cinnamon to the carrot soup.
Anyway, blend them together, and you got yourself a healthy cream of whatever vegetable soup you want.
I made it once with green and red peppers that I roasted in the oven. It was perfect.
This soup will help you lose weight and get regular. Garnish with a few croutons.
Shrimp bisque style soup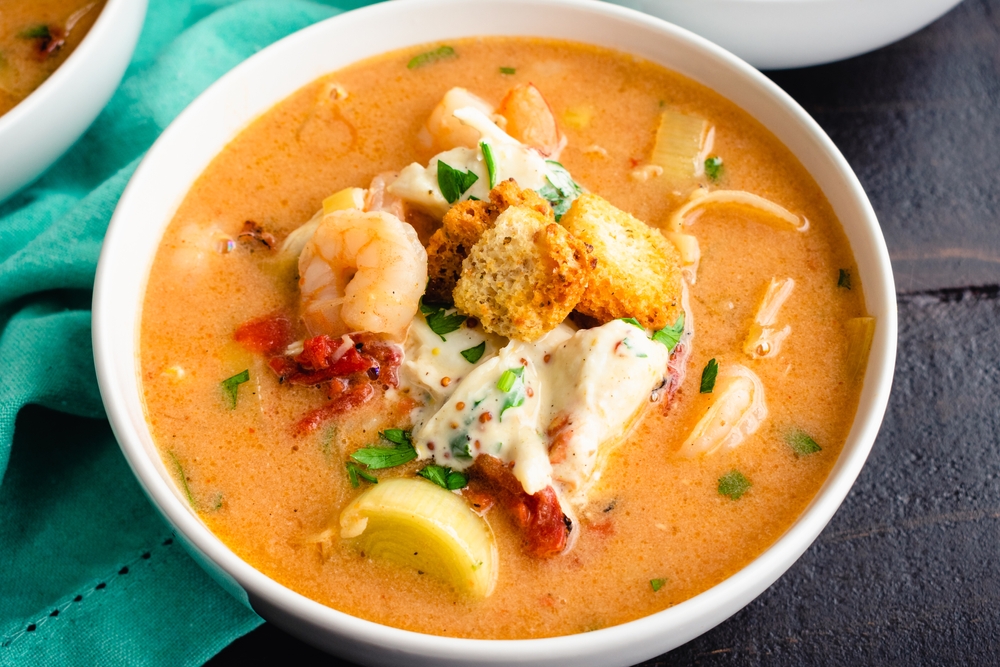 Finally a seafood dish. I usually find this kind of complicated, but here's an easy way to make a shrimp bisque style soup.
You're going to need shrimp, preferably wild-caught. The magic ingredient for this one is Better Than Bouillon Lobster Base.
In a pot add water, a spoonful or two of the bouillon, a few little dried shrimp (optional-these are usually in a little bag in the Hispanic food section of the supermarket) add the fresh shrimp, garlic, and a few sliced tomatoes.
Simmer for half an hour and presto! Squeeze a little lime or add a little cayenne pepper for spice.
Which are your favorite homemade soups?