I am over 50 and just a handful of birthdays shy of 60 however; my skin still has issues with occasional acne.
I am exposed to hundreds of new products each year and can honestly say that Botanic Organic is by far one of the best lines I've tested.
Several months ago, I was asked to review a few products from this line and was amazed at the positive difference it made on my skin. The unfortunate part came when I ran out and started using another line.
To put it simply, I was alarmed at how my complexion went from smooth, conditioned and even-toned to not looking so great. It was dry in spots, oily in others and yes, a few pesky zits popped up again.
Thank goodness, I was able to review more products from the Botanic Organic collection. I have been testing five products for several weeks and am thrilled with the results.
This is a line that I would recommend for every age and every skin type. It is also a line I would definitely purchase for myself.
Read Related: Skin Care Ingredients, What to Use and What to Avoid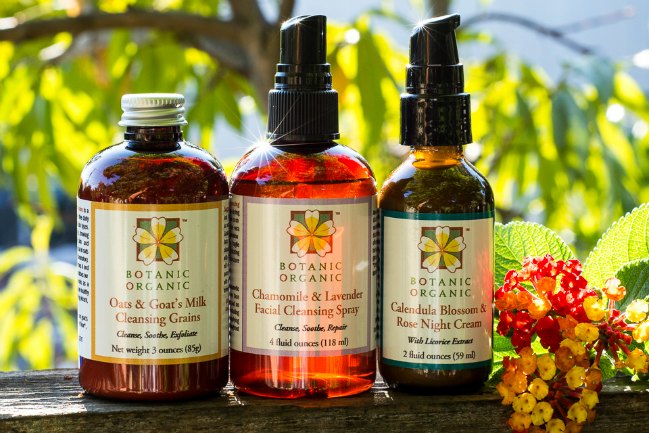 A delightful sensory sensation, this natural formulation goes to work immediately to exfoliate, remove impurities and minimize enlarged pores.
The Vitamin A and D-rich goat's milk goes to work immediately to balance the pH levels of skin and allow healthy skin cells to regenerate.
Simply tap a dime-sized amount of the grains into the palm of your hand, mix with a small amount of water to form a paste and gently massage over face and neck with gentle, circular motions.
Rinse skin completely, pat dry and follow with Toner, Serum, and Face Cream.
It's also great as a skin mask. Simply mix a small amount of the grains with honey or water, smooth over face and neck and leave on while you shower or bathe.
Remoisten slightly and gently work into skin. Rinse with warm water and pat dry
This has become my little savior in a bottle! Between traveling and enduring the hottest-ever summer in Southern California, this spray has been put to the test.
During the day, I use it as a light mist to calm and refresh. When getting ready for bed, I use it after cleansing my skin by spraying a small amount on a cotton square and gently patting over my face and neck.
It can also be used alone, as a cleanser, but I preferred to use it as a follow up to the grains.
I am not fond of wearing anything rose scented but this combination that also includes calendula and licorice root is amazing.
Rich in antioxidants, it repairs skin damaged by environmental stress including dehydration and sun damage.
The antioxidant combination of calendula, rose and avocado help repair your skin.
The licorice root extract works as an anti-inflammatory plus it evens skin tone and improves texture.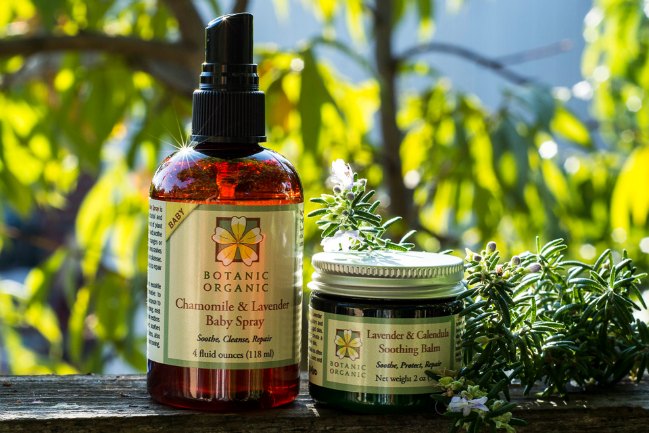 I just so happened to spend a few days in the mountains where, because of the extremes in temperature, I played host to several dozen hungry mosquitoes looking for a place to dine.
My legs and arms were covered in bites. I opted for this natural soothing balm rather than the chemical-laden drug store varieties and was amazed.
From the moment I rubbed it over my skin, the irritation calmed and the itching subsided. It is also great for care after exposure to temperature extremes.
I have a grandson so I had my daughter and try it out on him. This is great as an antibacterial and anti-inflammatory.
Plus, we spray a little on his pajamas before going to sleep at night to put him in a calm, gentle mood.
This product is a must for every mom-to-be. I know my daughter and I will both be giving it as a baby shower gift.
[Disclosure: The author received samples. The opinions expressed are her own.]