If you're wondering whether your fifties, sixties and beyond are too old for a tulle skirt, I would say no.
First of all, we should be wearing whatever we please at any age.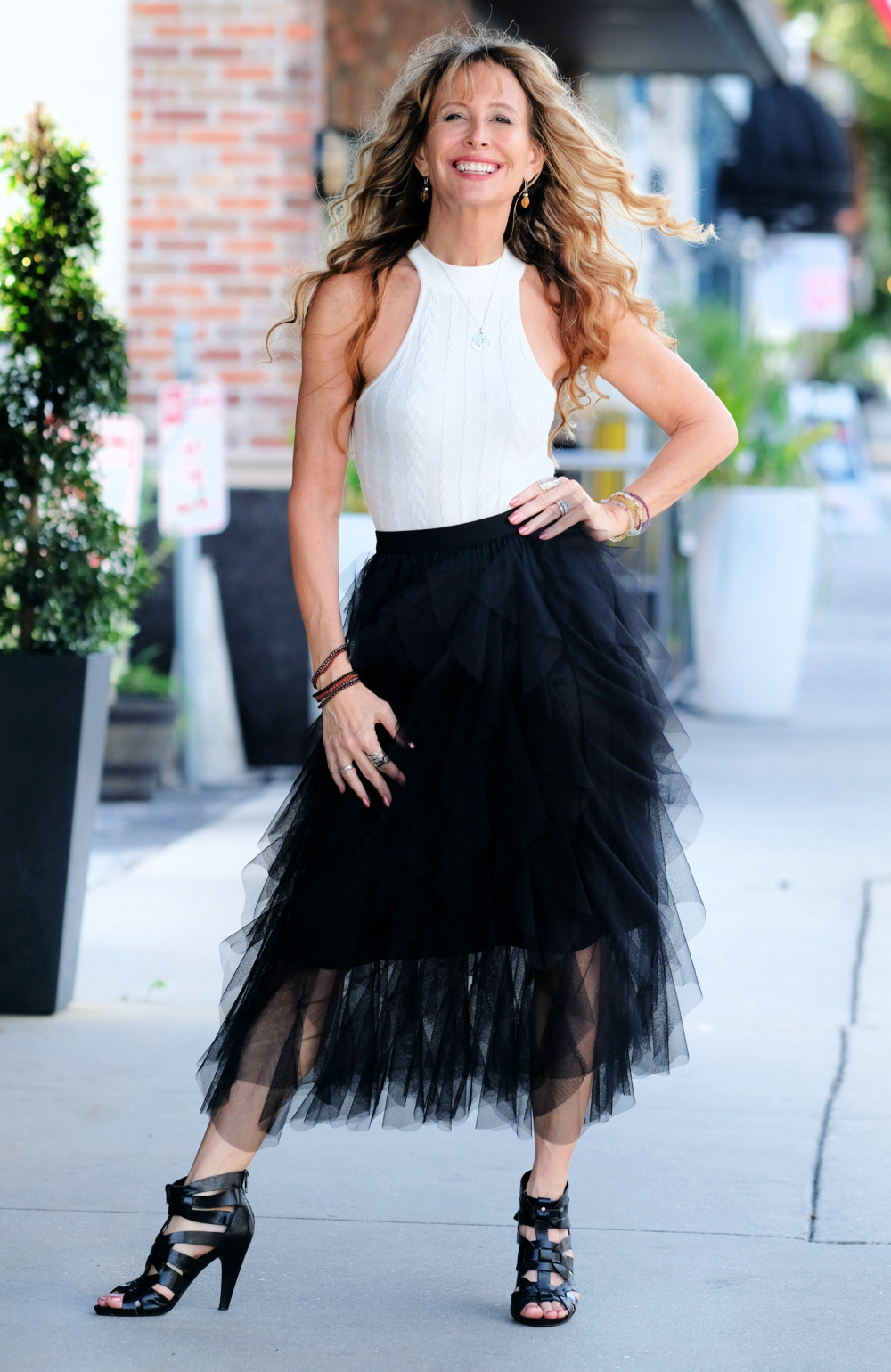 Second, I have seen so many midlife women sharing their tulle skirts on Instagram, that at 58, I decided to go for it even though I'd never ever wanted to wear one before.
After looking at expensive designer tulle skirts online, my sister suggested I take a look on Etsy, and voila, I found one for around $40. I bought it in black and loved it right out of the package.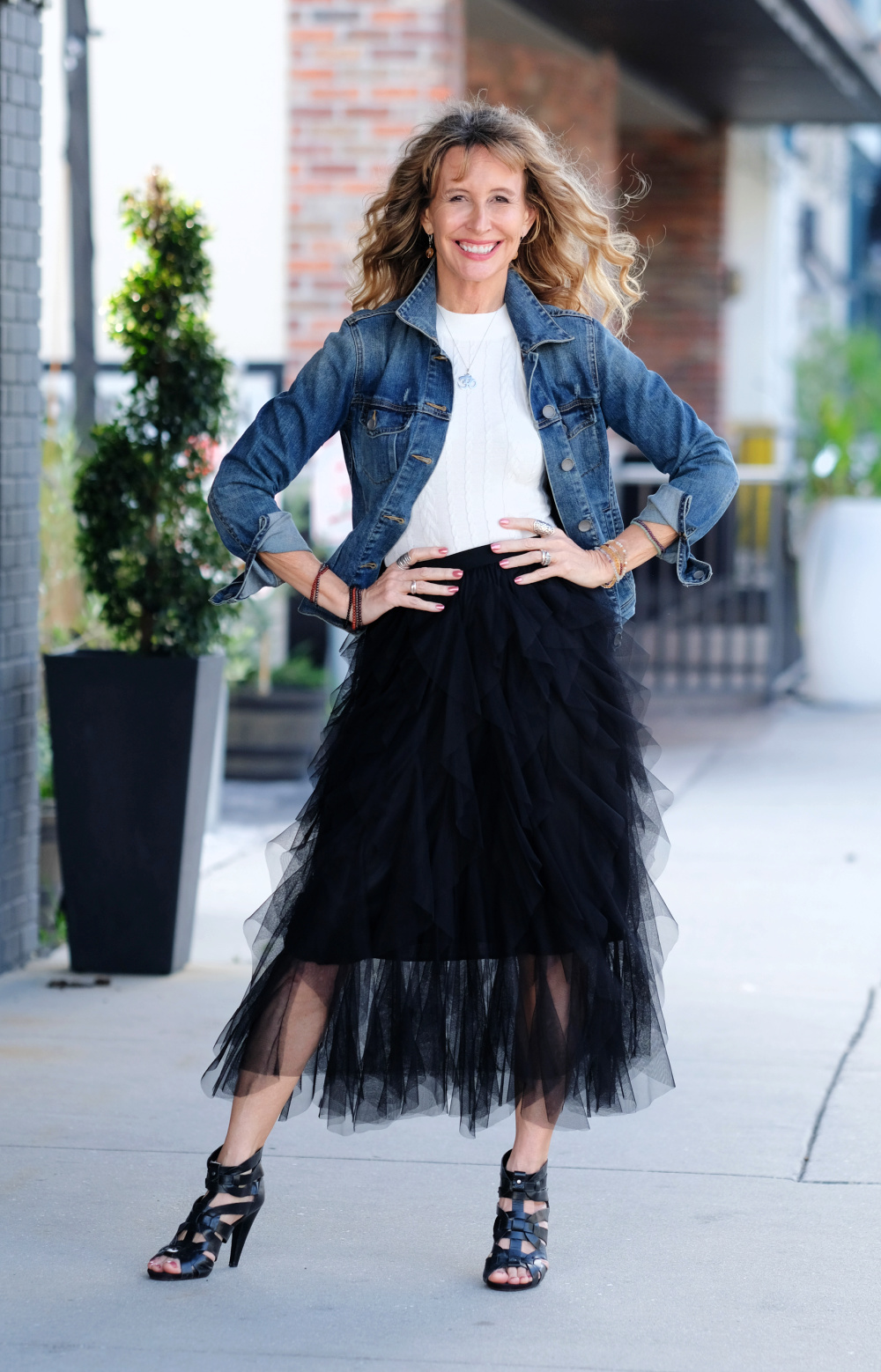 The top I'm wearing is a bodysuit by VICI Collection. I could very well have worn chucks, sneakers, or even combat boots. I may try that next time I take pictures.
I actually wore the skirt for our Christmas eve family party, with a low neck tulle top and a black lace jacket: very Stevie Nicks.
For these pictures, I just wanted to see how it all looked just by changing my jacket: a jean jacket, and a faux leather jacket. I wish I'd thought of wearing the black lace jacket here!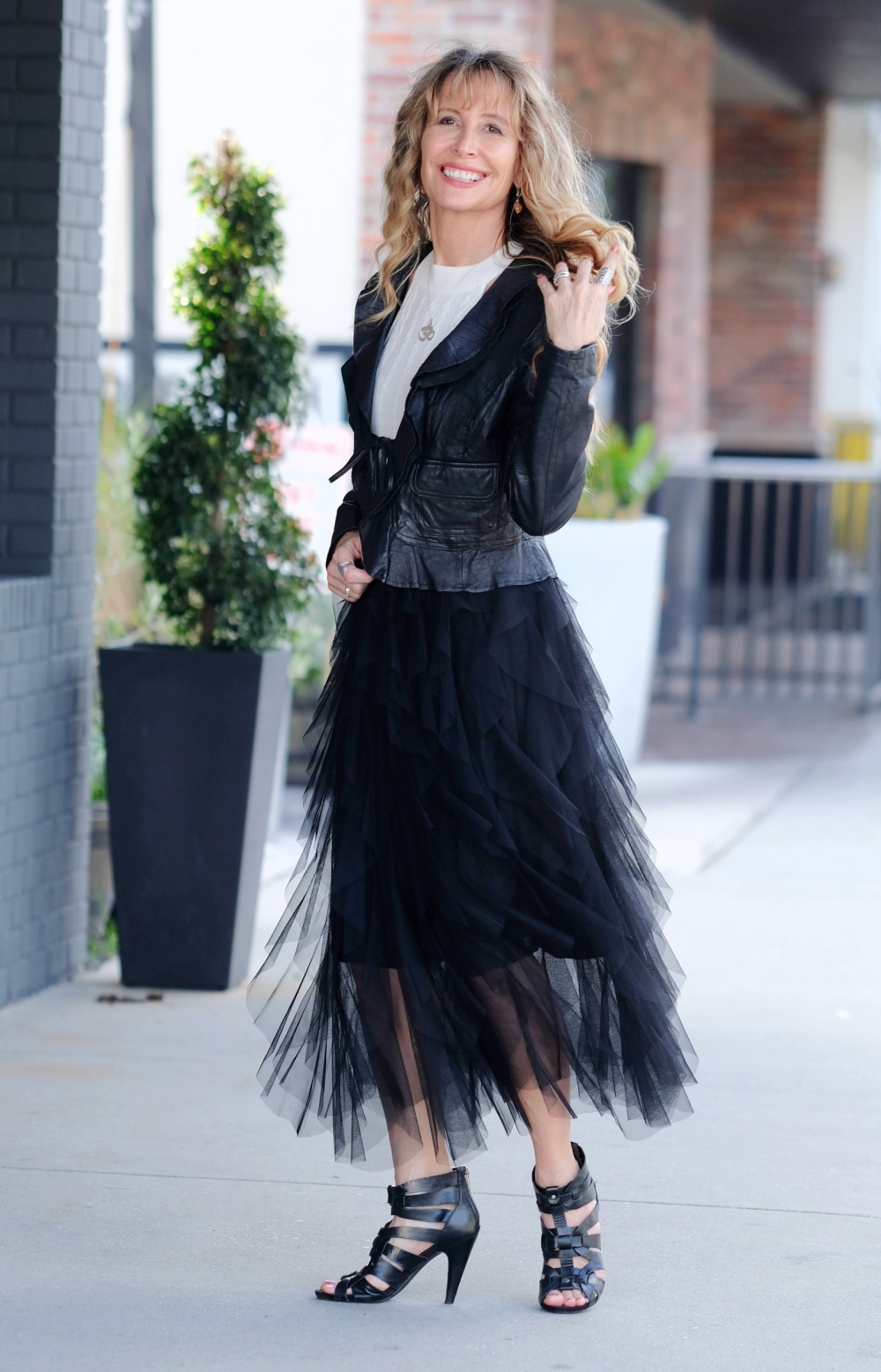 Anyhow, I found it so comfy and versatile, that I recently ordered another tulle skirt from the same Etsy seller, SiennaNewYork, in pink. I can't wait to try that one with white high-top Converse and a white T-shirt!
So, this is how I styled my first-ever tulle skirt at 58. I'm really enjoying it, and I'd love to know whether you've jumped on this trend or not.