I´ve been taking care of my skin daily since I was a teenager, and boy am I glad I started so young!
I try to inspire my daughters to do the same so that when they´re my age, they also can look and feel good in the skin they´re in.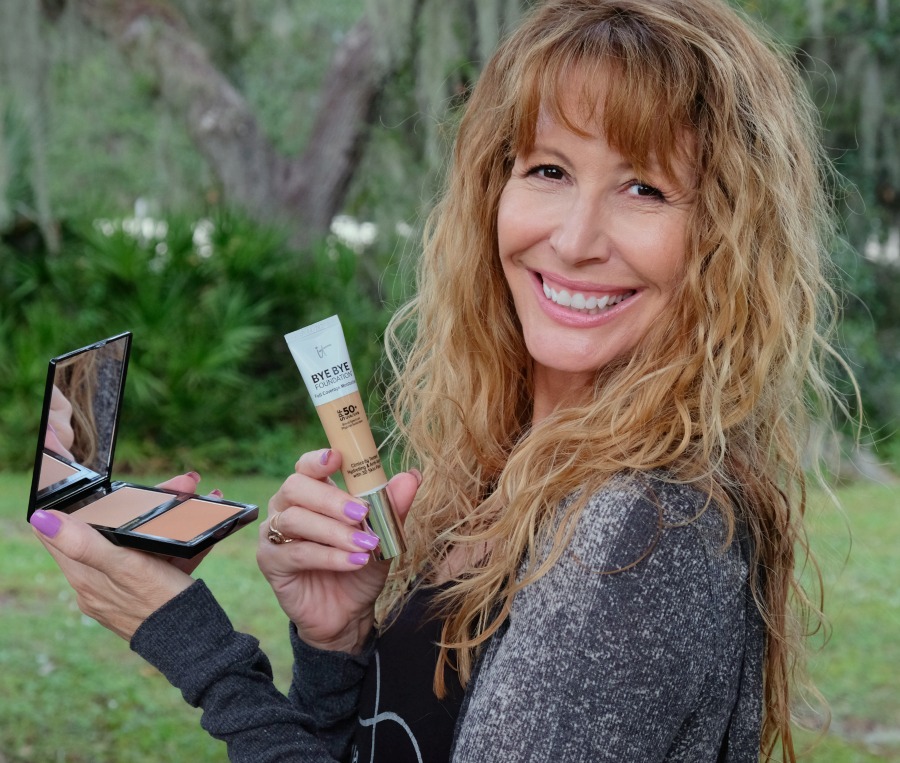 Skin-care isn´t just about slathering on creams and lotions, although that certainly helps a lot. It also involves daily routines that transcend aesthetics.
Simple healthy habits are best acquired in youth, and work best when you keep them up for life.
But it´s never too late to start.
This is what I do in my fifties to ensure that the inner glow we all have is also apparent on the outside.

Get plenty of shuteye
I´ve always been a sleepyhead, and continue to be.
Of course perimenopause and menopause both threatened to interrupt my shuteye for a while, but I fought back.
In order to get a good night´s sleep I use a NodPod eye mask, earplugs, and calming essential oils.
If I have trouble falling asleep, I listen to a guided meditation.
I also do restorative yoga before bedtime.
Drink enough water
At some point in life, perhaps when I wanted to get pregnant in my thirties, I stopped drinking sodas.
I mostly drink water and make sure to stay hydrated, especially since I work out daily and I live in hot and humid Florida.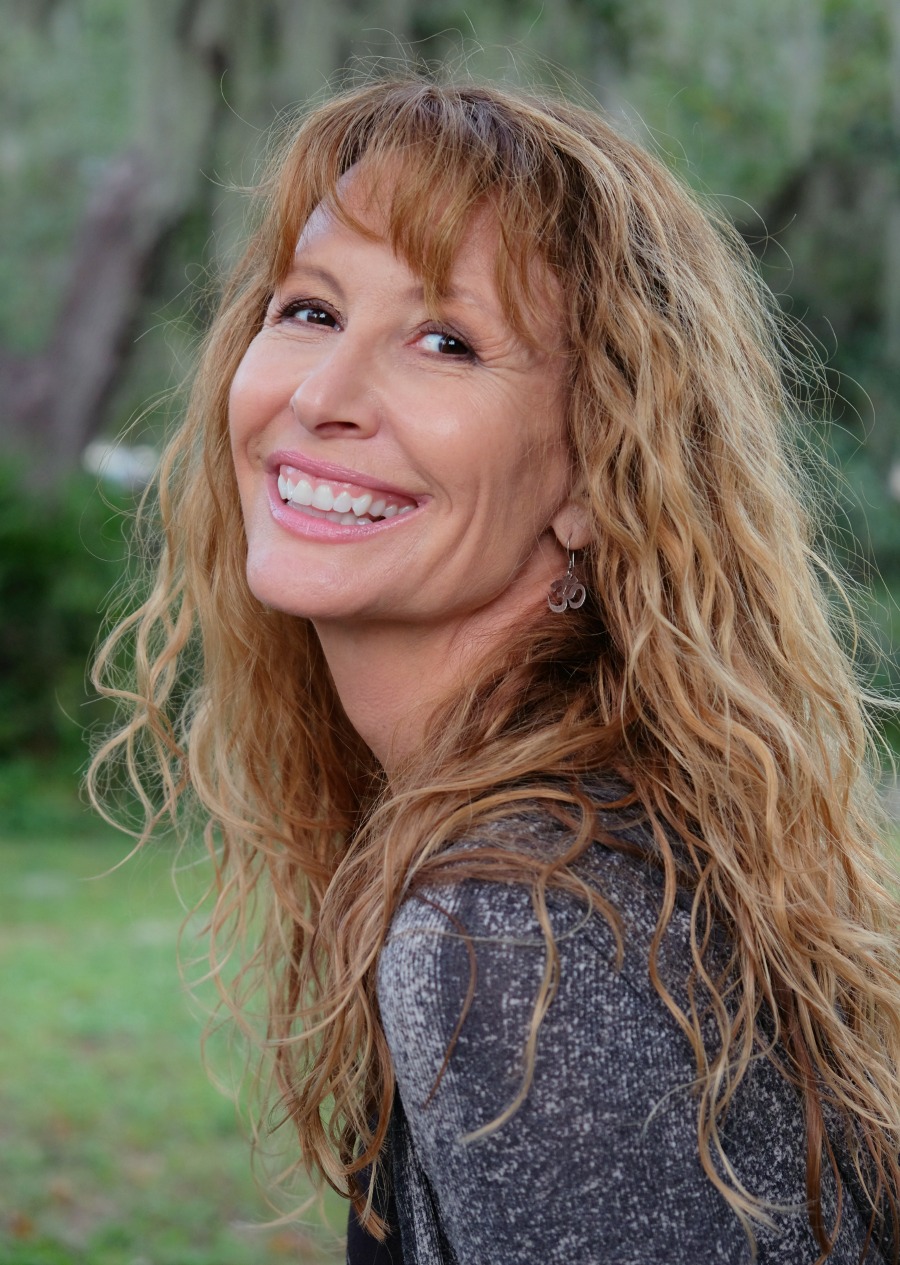 Exercise daily
Whether it´s walking, running, swimming, dancing, going to the gym or practicing yoga, I´ve pretty much stayed active since I was a kid.
I don´t think I´d feel so good in my fifties if I hadn´t kept up a regular bodywork routine.
If you can´t get motivated to start a fitness practice, read my 8 solid reasons why you should move starting today.

Manage stress
Stress really does play a number on your skin and also on your overall health.
I have plenty of stressors in my life, as we all do.
Whether it´s a parenting challenge, a health scare or simply managing my workload, stressors are ever present.
To better deal with these factors, I meditate daily, practice self-reiki and indulge in yoga.
I even became a certified yoga teacher this past year and I can´t begin to tell you how much it´s helped.

Wash my face morning and night
I don´t think I´ve ever gone to bed with makeup on, not even when I was young and wild and free. I feel this is one of the best things I´ve ever done for my skin.
Find a gentle wash that agrees with you and don´t skip out on this important step.
Cetaphil and Cerave are both worth a try. They are affordable and recommended by dermatologists.
Use SPF all the time
Being of the generation that grew up without the benefit of sunscreen, I have a lot of skin damage.
Now I apply SPF on my face every time I go out. I usually use a foundation or CC cream with SPF in it, like Bye Bye Foundation by It Cosmetics.
Living in Florida, I also wear UPF clothing like Swimzip (which I purchase myself).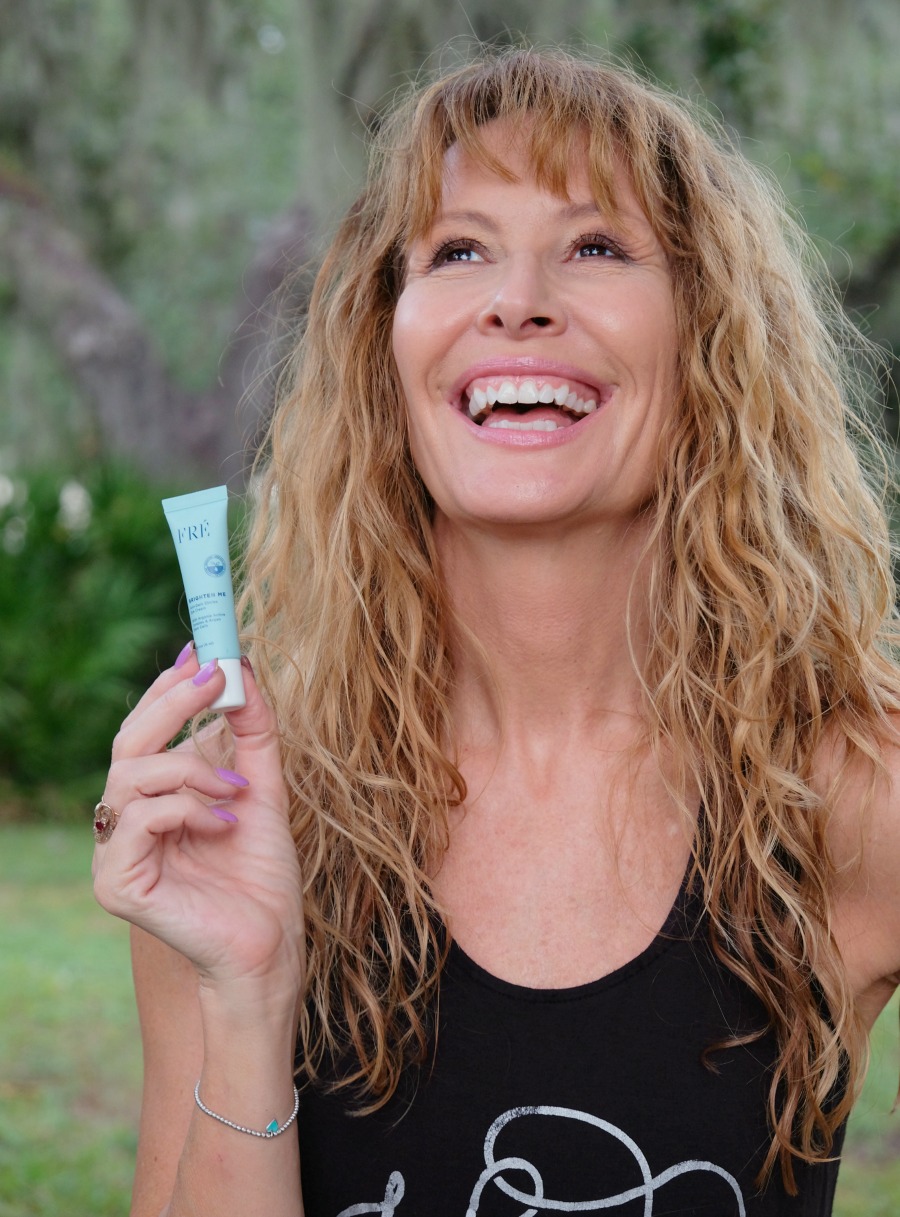 Moisturize in the shower
I usually moisturize my skin in the shower, to save time and energy.
I tend to dry brush my entire body before I step in the shower, and after I´ve used shower gel, I apply body oil all over and then pat myself dry.
Neutrogena body oil is light and absorbs fast.
This has helped me stay consistent with moisturizing my body for a lifetime.

Use area-specific products
I started using eye cream in my late twenties and recall feeling lazy about it back then.
Thankfully I stuck with the habit and continue to use specific creams for the eye area.
I don´t always use the same one but a favorite is Brighten Me by FRÉ skin care. Use code Lorraine15 at checkout for a discount on any FRÉ product.

Also read: 7 Lifetime beauty habits to look fabulous at 50