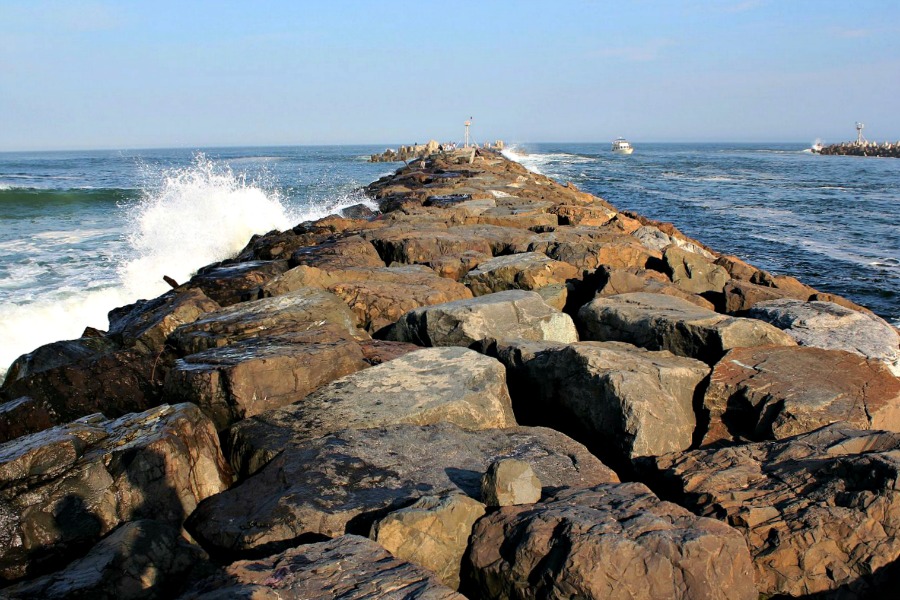 I'm a Jersey Girl through and through, and like any Jersey Girl worth her salt I've been visiting the Jersey Shore since before I can even remember.
For many years my family vacationed in Point Pleasant Beach every summer, and now that I have my own kids it's been so much fun introducing them to "the shore" as we like to call it.
We go multiple times every summer and I make sure to hit up my favorite spots—new and old—as often as possible.
Point Pleasant Beach is a quintessential Jersey Shore town.
It has a classic old-school boardwalk complete with amusements, arcades, tons of eateries and even a small aquarium that rehabilitates local sea life.
Strolling Jenk's is one of my oldest childhood memories, along with going for a ride on the big swings, the Himalaya and the tilt-a-whirl.
There are other boardwalks with amusements parks, but Jenk's is manageable, well-kept and family-friendly.
Jenkinson's Amusement Park, 300 Ocean Avenue, Point Pleasant Beach, NJ
No matter how many times I make it to Point Pleasant each summer, I can't leave without getting French fries and lemonade at Chippy's.
This French fry shack has been on the boardwalk my entire life and they make the absolute best hand-cut fries and fresh-squeezed lemonade. Don't forget to sprinkle your fries with a bit of malt vinegar!
Chippy's Fresh French Fries, 411 Boardwalk, Point Pleasant Beach, NJ
732-295-2686
I just discovered Top That! Donuts earlier this year–in the middle of winter, actually—and it will be my go-to breakfast spot in Point Pleasant for a long time to come.
It's a quaint little shop about a block off of that boardwalk that makes fresh donuts to order with the toppings of your choosing.
You can watch as employees fry and top your donuts, grab a cup of coffee and hit the beach or grab a sit and savor your treats in the shop.
There's even a small play area for your children or grandchildren to enjoy.
Top That! Donuts, 210 Ocean Avenue, Point Pleasant Beach, NJ
Also read: 7 Spots locals love in Sarasota, Florida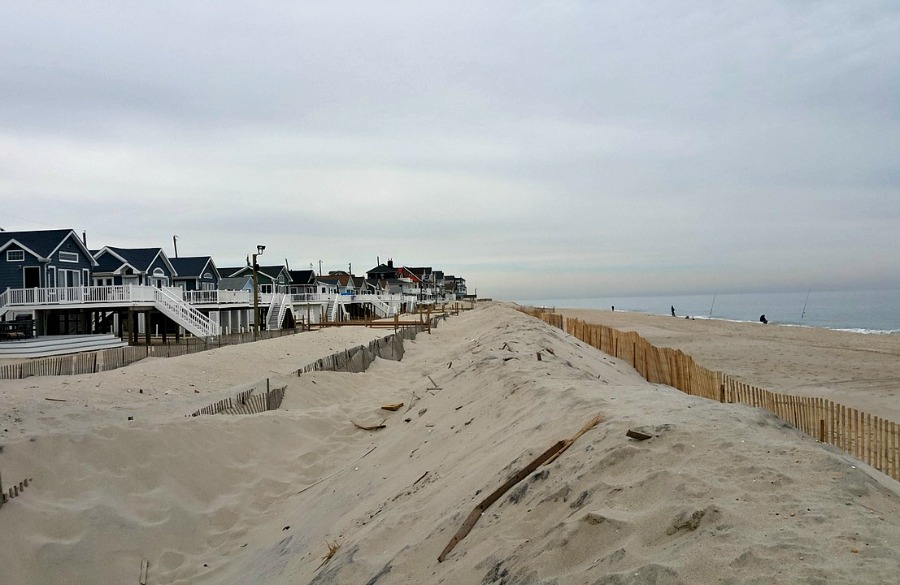 If the name sounds familiar it's probably because it made news when the cast of MTV's Jersey Shore frequented it during the show's original run.
It's cheesy and kind of overpriced, but if you can snag a seat overlooking the ocean you'll have one of the best views of the sea anywhere on the boardwalk.
The food is pretty standard, but both the beachy drinks and more inventive cocktails are quite good.
Most nights during the summer, you're also likely to catch some live music in the evenings.
I'm kind of obsessed with ice cream—I would eat it every day in the summer if it weren't for my arteries.
Gracie & The Dudes Homemade Ice Cream in Sea Bright is by far my favorite on the Jersey Shore.
The ice cream is made with no artificial colors, flavorings or high fructose corn syrup, and they offer tons of fun flavors. Service is always friendly and efficient.
Grab your ice cream and go for a stroll down through this tiny gem of a beach town.
Gracie & The Dudes, 1062 Ocean Ave., Sea Bright, NJ
The Victorian Houses
New Jersey is old, guys, and the evidence of that is everywhere you turn. As you get closer to the Jersey Shore you'll pass through plenty of towns with Victorian roots.
Ocean Grove is especially well-known for its beautifully restored Victorian homes.
Ocean Grove is just a few minutes' drive from Asbury Park (of Bruce Springsteen fame) and is easy to navigate on foot.
You'll be hard-pressed on whether to keep your eyes glued to the beautiful seaside or on the lookout for more stunning architecture.
If you're staying overnight, you may even consider one of the many Victorian-era B&Bs.
Ocean Avenue, Ocean Grove, NJ
Also read: 5 Hot spots you should visit in downtown Miami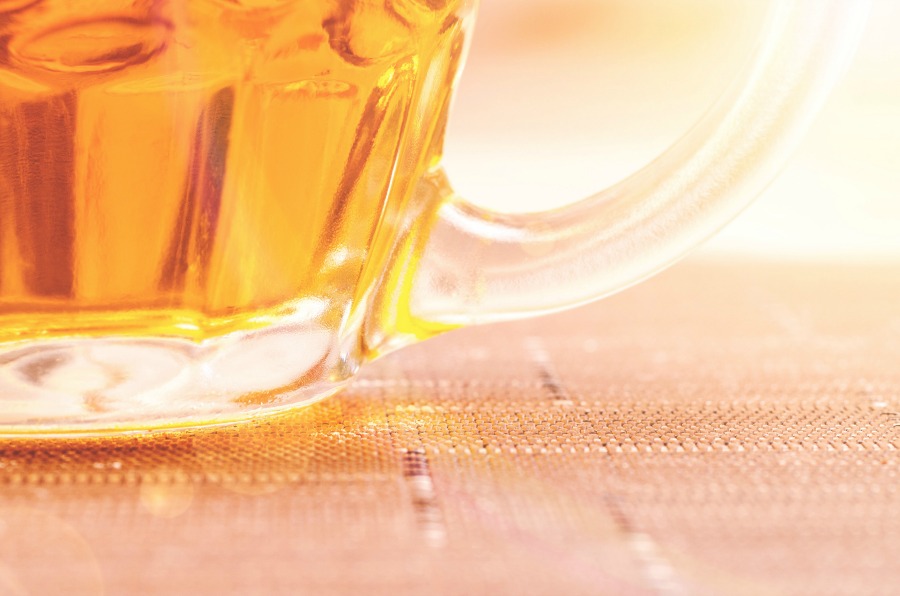 If you're into craft beer, there are a lot of options on the Jersey Shore, but BeachHaus Brewery in downtown Belmar has some of my favorite brews and a great tasting room to spend a few hours just hanging out.
It's a wide-open space with floor-to-ceiling windows that overlook an adorable beach town, a spacious bar and a slew of board games to partake in.
Both guided and self-guided tours of the brewery are offered as well. Herb's Rye is one of my favorites. Give it a try!
BeachHaus Brewery, 801 Main Street, Belmar
Asbury Park is famous for its rock and roll scene, but the city was in serious plight for many years.
Within the past decade or so however, the downtown, beach and boardwalk areas have all been undergoing an impressive revitalization.
It's one of my go-to beaches these days—there are vibrant multi-cultural and LGBTQ communities that have put a lot of effort into making Asbury beautiful, safe and fun again.
MOGO Korean Fusion Tacos has been a big part of that. MOGO's food is outstanding, which has drawn people from all over the state.
You can pick up your bulgogi tacos both on the boardwalk and at the larger downtown location.
MOGO Korean Fusion Tacos, Boardwalk & 1st Avenue or 632 Cookman Avenue, Asbury Park, NJ
Sandy Hook is home to some of the first beaches you'll reach on the famous Garden State Parkway if you're traveling from New York and the Northern part of the state.
It's been dubbed a national recreation area and in addition to seven miles of ocean and bay beaches, visitors can enjoy hiking and biking trails, fishing, kayaking, a visit to the Sandy Hook lighthouse and even camping.
It's the Jersey Shore for naturalist–in fact, there's even a nude beach!
Sandy Gateway National Recreation Area, Sandy Hook, NJ
All the way down near the southernmost point of New Jersey is Cape May—a gorgeous historic shore town complete with an upscale downtown area, a well-maintained zoo and absolutely stunning beaches.
During the spring and summer months it's not uncommon to catch sight of many dolphins and even whales right off the coast.
The Cape May Whale Watcher is a family-owned business that offers affordable dolphin and whale watching cruises, during which you are almost guaranteed to spot some of these amazing animals right in their natural habitat.
The boats are well-maintained with plenty of seating and the guides are very knowledgeable. Plus, there's a full bar and food is available on some sailings as well.  It's an absolute must-do if you enjoy boating.
Cape May Whale Watcher, 1218 Wilson Drive, Cape May, NJ