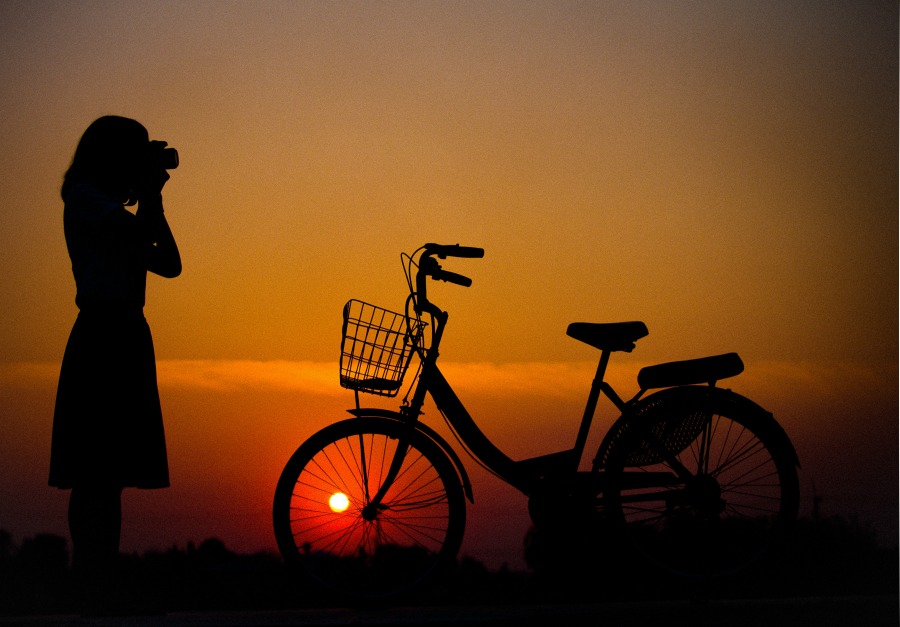 It's summer! If you're lucky you have lots of vacation time planned, which will likely be extraordinary for your state of mind but can wreak havoc on your waistline.
Nobody really wants to diet or spend hours exercising while they're on vacation, but that doesn't mean you can't be active.
There are lots of summer sports you can try your hands (or feet) at while you're traveling, that are both fun and a great workout.
Tennis
Lots of resorts and hotels have tennis courts on-site which makes it easy to take a break for poolside lounging to go get a round in and raise your heartrate a bit.
I've even seen affordable vacation rentals that are in apartment and condo complexes that have tennis courts available to residents, so it could be a good option regardless of your travel budget.
Swimming
In the summer, swimming options abound.
Look for accommodation options with an indoor or outdoor swimming pool, a beach, a lake or even a natural swimming hole nearby and you can strengthen and stretch your muscles with some laps any time you please.
Volleyball
While you might find yourself staying somewhere that has a volleyball court on site, you can also get your workout in on many popular beaches that have nets up for patrons to utilize.
Thanks to the added challenge of running and jumping in sand, anyone can get a good workout in playing beach volleyball.
Also read: 5 Benefits of swimming in midlife and beyond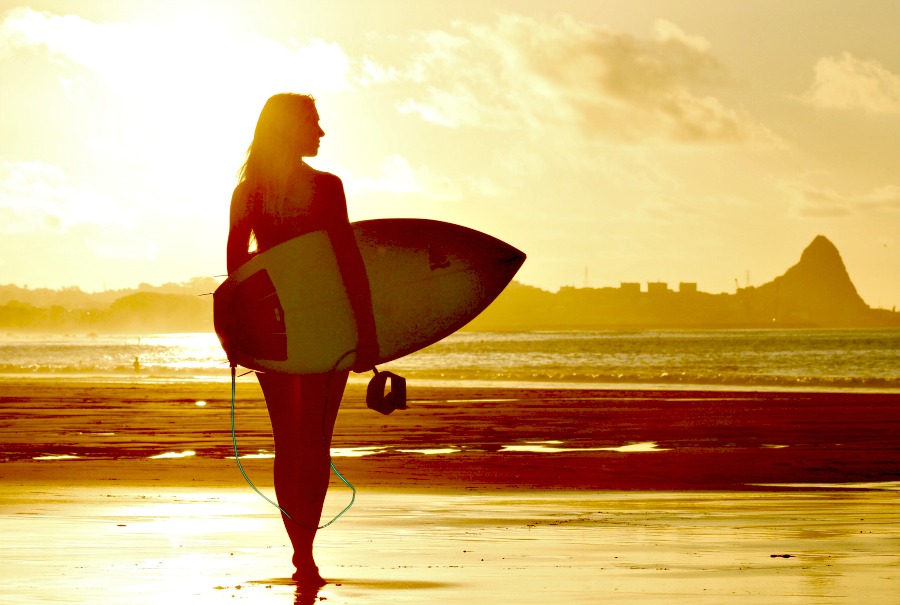 Surfing
You're never too old to take up surfing!
If you're already a fan of the sport, chances are you've chosen a vacation destination with great surfing locales.
But even if you're a novice you can take a lesson or two while you're traveling and work up an excellent burn while you learn a new skill.
Biking
Last summer I hopped on my bicycle for the first time in five years and rode 26 miles along the Cape Cod Rail Trail with my husband and kids and it was such an incredible workout!
There are gorgeous, well-paved bike trails in or near so many vacation destinations.
Biking is not only a great way to get in some exercise, but it's a unique and convenient way to explore a new or well-loved place.
Kayaking
Olympic rowers are in phenomenal shape, aren't they?
That's because rowing takes a lot of strength and works miracles for the arms, shoulders and back.
Whether you go hard or take it easy on the water, you'll definitely feel the burn after a couple of hours of kayaking.
Dancing
Did you know that dance was considered for inclusion in the 2020 summer Olympics?
It didn't make the cut, but if you've ever watched ballet dancers train or seen competitive salsa, you know just how athletic dance truly is.
Hit the dance club post-dinner and you'll work off some of those extra vacation calories without even trying.