I really don't think I've ever tweeted while driving, but I know about distracted driving.
The perils of distracted driving
When my youngest, now 11, was 4 years old, she yelled in the car. I instinctively turned around to see what was happening (it was nothing, she's just a feisty little girl).
When I looked back at the road, the car in front of me had come to a full stop. Luckily we were on a small road, moving at a relatively low speed. But still, I had to brake and swerve. And I still hit the car with my van.
We were fortunate not to roll over and that no one was injured. I never fixed the dent in my car as a reminder of that momentary distraction.
One second of looking away from the road can result in an accident. It could even result in tragedy.
That incident made me acutely aware of the perils of distracted driving. That was before smartphones became the norm.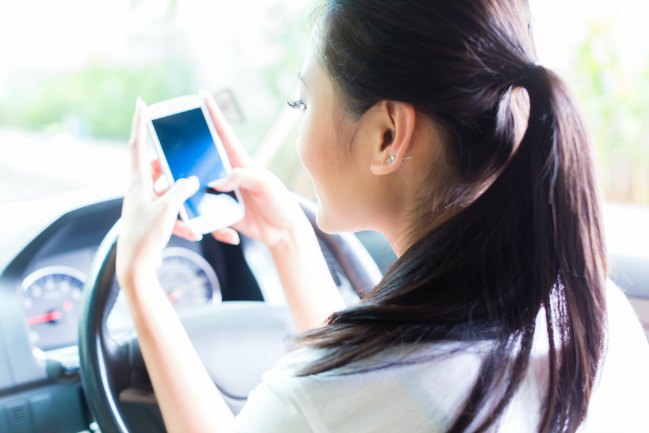 Today distracted driving means so much more
New research from AT&T shows that nearly 4-in-10 smartphone users engage in social media behind the wheel.
Nearly 3-in-10 surf the net.
And check this out, 1-in-10 video chat!
Drivers are texting, emailing, surfing the net, commenting on Facebook, snapping selfies, tweeting, instagramming, shooting video, snapchatting and even video chatting.
It doesn't help that more than half (62%) have their phones within reach while behind the wheel.
30% of those tweeting and driving do it as a regular practice.
22% of those engaging in social media while behind the wheel of a car cited addiction for their reason to accessing their phones while driving —a very dangerous practice.
27% of those shooting as they drive believe they are in control and safe.
Also read: Don't tweet and drive! Join AT&T's It Can Wait Campaign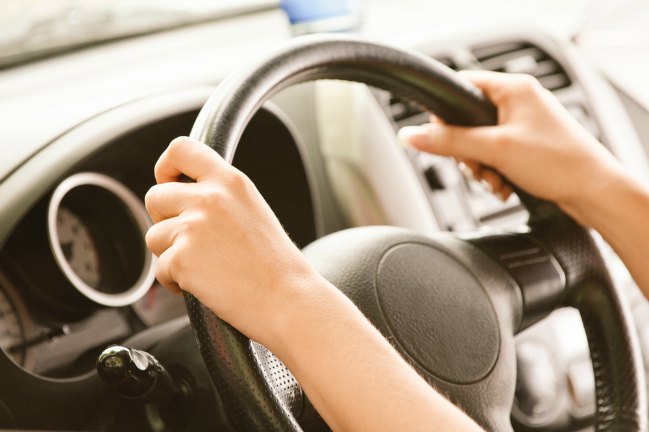 We have a winner for our #ItCanWait giveaway!
Last week we announced our partnership with AT&T to raise awareness of their  It Can Wait® campaign, and we also offered our readers the possibility of helping us help others while participating in a wonderful giveaway of a swag bag worth $1000.
A Samsung Galaxy S6, an ICW branded phone case, a Beats by Dre Pill, a selfie stick, ICW stickers, a tee and thumb rings. All these goodies will come to you in a fun tote. See the photo for details!
Well, we're very excited to announce that we have a winner: Stefanie F. (go see the Rafflecopter in our previous post!) It was exciting to see the entries and the support of the campaign.
Some of the photos on Instagram that used the hashtag #ItCanWait spoke to us louder than words. Thank you to all who entered and congratulations to our winner.
Last week I also gave some tips to avoid smartphone-related distracted driving. Today I will add a few more. We're all different and maybe what works for me doesn't work for you.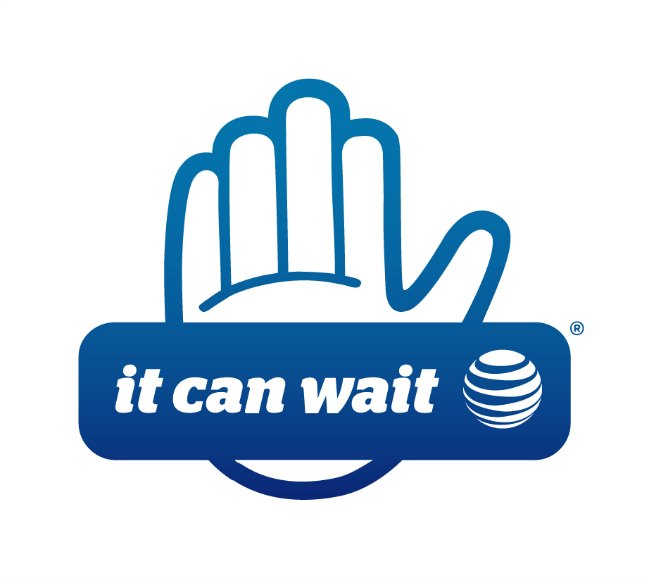 Extra tips to avoid distracted driving:
Turn off the volume of your phone and secure it inside your handbag, out of your reach. Perhaps in the trunk of the car or the back seat. That way you won't be tempted to check it if you hear email, text or social media alerts. But you'll be able to make a call fast if you need to (once you pull over).
Turn off all alerts on your smartphone other than text or phone calls. This is actually how my own phone is set all the time. Because I work online, if I got an alert for every tweet, retweet, email or Facebook update, my phone would be beeping all the time! If anyone wants to reach me asap they need to text or call. Everything else can wait, even when I'm not behind the wheel.
If you're on a long drive, set an autoresponder on your work email explaining that you don't email and drive or text and drive. This way you will be raising awareness about distracted driving, while protecting yourself and others.
Let's continue to raise awareness about distracted driving due to social media by tweeting why no text, email or social media update behind the wheel is worth it and why #ItCanWait.
No tweet or social media update while driving is worth a Life! #ItCanWait, Please RT! via @VivaFifty @ATT
Click To Tweet
Visit www.ItCanWait.com to learn more.