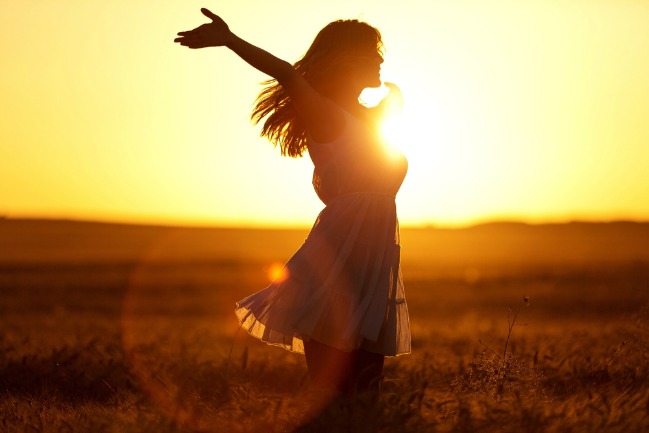 Midlife is just one of those roller-coaster times in life. Although for women, perhaps life is just one long hormonal ride, with a lot of joy in it but also plenty of tunnels, curves and overpasses, to keep us on our toes.
If you reach midlife in half decent shape, you can finally look in the mirror and love yourself for who you are, more than you ever did in your teens and young adulthood, flabby thighs, failing memory and all.
Except … you´re still a woman, so even if you´re in the throes of menopause or past it … you´re also a bit bipolar.
So occasionally, you doubt yourself
Some days I feel on top of the world, as in, "I´ve got this whole 50-plus thing, I´m kicking butt,".
And others I´m more along the lines of … "Oh, man, who am I kidding, my back is killing me, I´m exhausted and by age, I could really be a grandmother!"
I´m pretty sure I´m not alone with this going back and forth feeling of being some sort of midlife goddess one day and the next suspecting that I´m just a batty lady on her way to old age … the kind that gets all the side stares because she´s wearing bright blue eye-shadow, a beehive hairdo and Spandex at 80.
Also Read: 5 Lifelong Habits to Feel Happy in Midlife
Affirmations have helped me overcome hurdles in the past, when I was younger and … well, just young, really.
So here I am, going back to what´s worked for me before (all those years lived gave me all this wisdom, right?), digging up quotes and affirmations that will help me and, hopefully you too, understand there is certainly an upside to midlife and to ageing.
The first one being that if we hit midlife, it means we´re still alive! The second is the shopping discounts!
Affirmations for midlife women
Here are 7 affirmations or quotes to inspire you (and me!!!) in midlife and beyond:
1. Age is an issue of mind over matter. If you don't mind, it doesn't matter. Mark Twain
2. Anyone who stops learning is old, whether at twenty or eighty. Anyone who keeps learning stays young. The greatest thing in life is to keep your mind young. Henry Ford
3. None are so old as those who have outlived enthusiasm. Henry David Thoreau
4. Nobody grows old merely by living a number of years. We grow old by deserting our ideals. Years may wrinkle the skin, but to give up enthusiasm wrinkles the soul. Samuel Ullman
5. Forty is the old age of youth; fifty the youth of old age. Victor Hugo
6. We are always the same age inside. Gertrude Stein
7. To keep the heart unwrinkled, to be hopeful, kindly, cheerful, reverent that is to triumph over old age. Amos Bronson Alcott
What is your favorite quote or affirmation about growing older?