When 57-year-old Carla Kemp unexpectedly lost her job of 10 years, she used her newfound free time to share her personal passions with others on social media, unknowingly setting herself on a brand-new career path.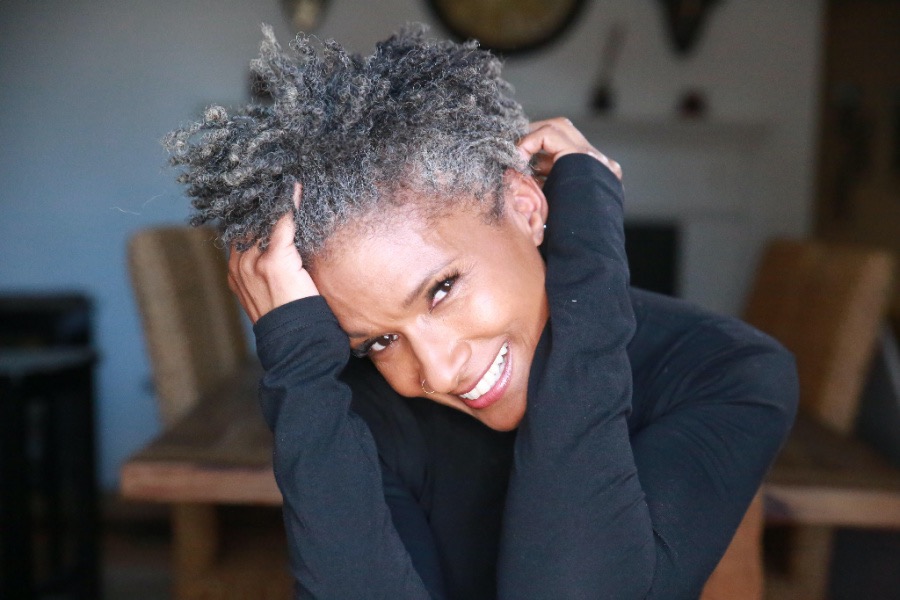 She began posting about her exercise routine and healthy food choices and watched her following grow naturally. "I was basically just trying to inspire other women through my life," the Instagram influencer and Los Angeles native told us in an exclusive interview.
From there, Fab N Fit by Carla was launched and her path changed forever.
Now, squarely in mid-life, Carla has established multiple streams of income, doing things she loves and inspiring thousands of women each day.
On being a midlife influencer
"I didn't go into it with the concept I could make a living doing it, but it's changed my life in the sense that, financially it's paid my bills for me," Carla told us, noting that in 2020 in particular—despite challenges presented by the pandemic—her career as an influencer has supported her along with her modeling work and income she makes from the real estate she owns.
"I'm kind of a little late in the game, I think," she said. "Just trying to stay up to date and be current with the technology and just having your page and your outlet be professional…I would say that's the biggest challenge in I guess looking at it as a business and being your own CEO and have it be as professional as it can be."
"I don't have a three-year, five-year goal list of what I want to achieve on social media. I'm hoping I will advance with it…take it to another level, but you never know, we'll see what happens," she said.
"I really just would love to inspire women. I mean, whether I make money or not, my ultimate goal is to influence women, in particular, to take better care of themselves," said Carla who had goals of aging gracefully from a young age.
On being in midlife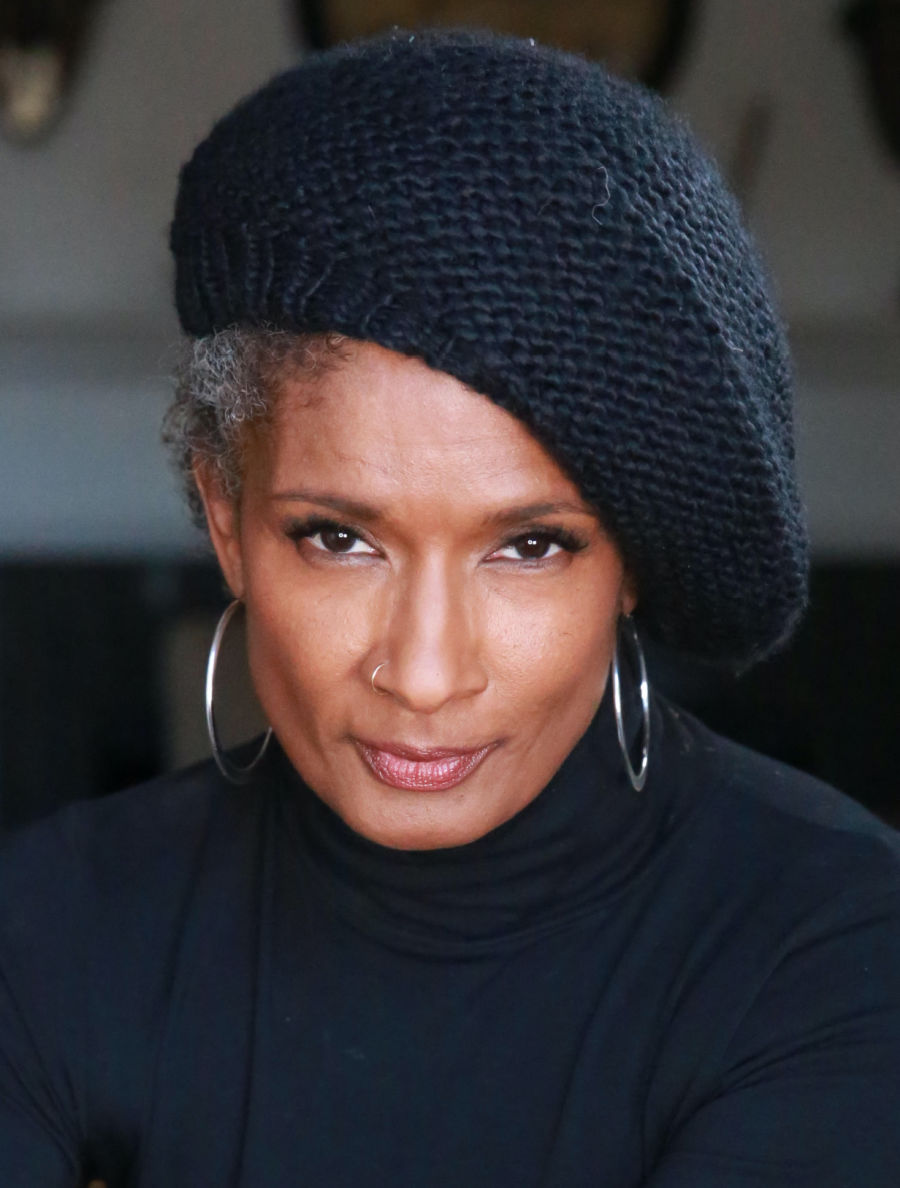 "Sometimes I look in the mirror and don't even recognize myself…'oh my gosh, I look different,' it doesn't happen that often, but it does happen," said Carla, who started her modeling career as a teen, took an extended break and then returned to it after the age of 50.
Her advice? "Take care of yourself. Be the best version of yourself that you can be," she said. "At my age, 57, I'm just practicing being the best that I can be—taking care of my health, taking care of my physical appearance, and just being confident and happy with that…beauty actually radiates and it shines through no matter what age you are."
"I'm definitely still the same young girl that I was growing up, in many, many ways. The basic make-up is kind of the same."
"I will say that I definitely can appreciate the beauty of life in the sense that if I'm walking on the beach, I'm definitely going slower and I'm taking it in and I'm enjoying the moments of it versus just breezin' on by," said Carla. "I take it in a little slower and enjoy it a little longer."
On embracing her natural, grey hair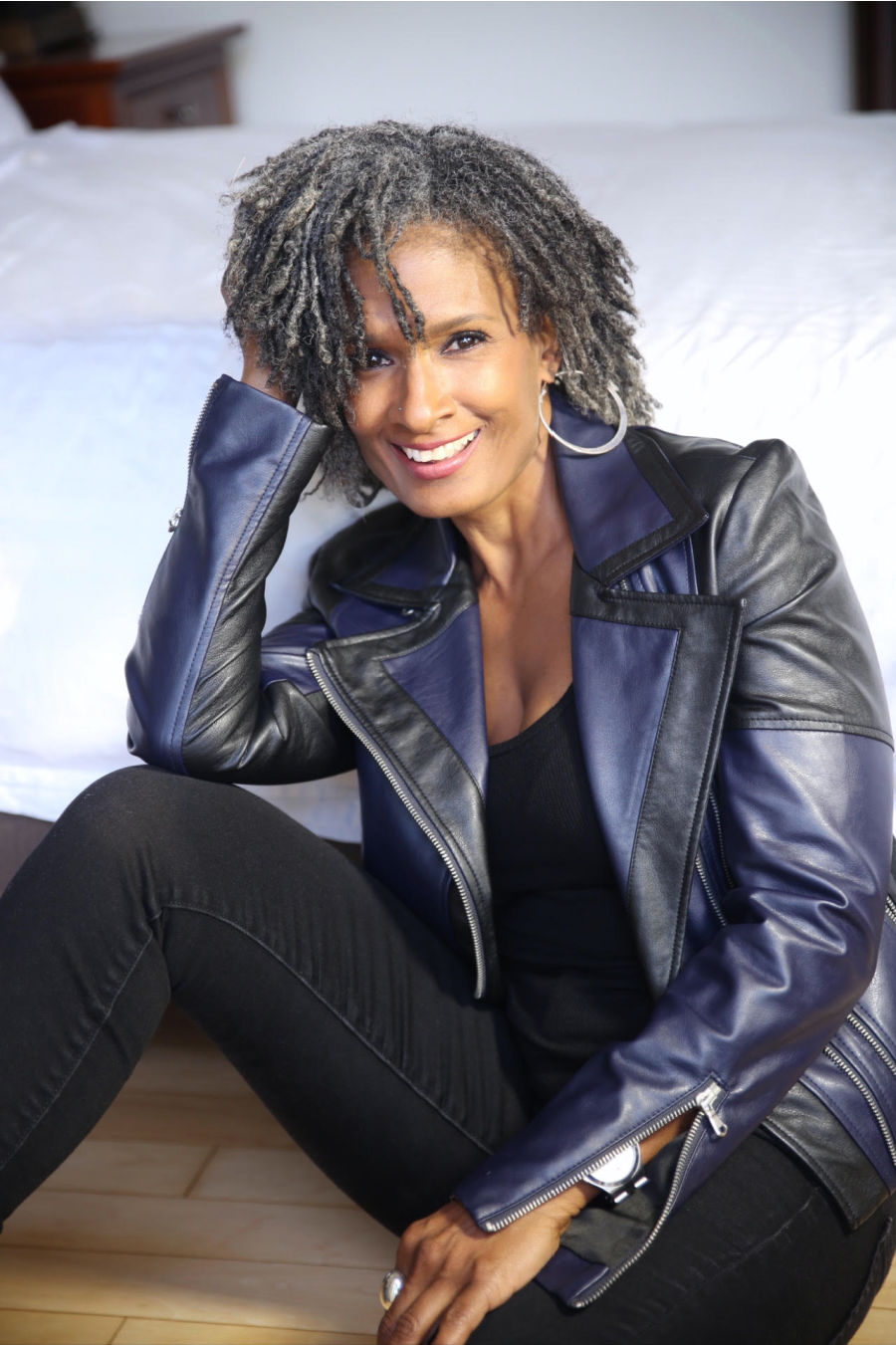 "I wear my hair naturally, I'm not trying to conform [to] any way of what society might feel beauty is—so my hair is worn in a natural state, also I embrace my gray hair, so I think maybe some women might have a little discomfort in that," says Carla, noting that she believes these are the very reasons why she stands out on social media.
"Being black, our hair is a hot topic for everyone, right?"
"I'm very comfortable and love how I wear my hair in its natural state, without adding color. I mean it's just a reflection of my personality, meaning that you know, I'm not gonna really be confined or I'm not gonna be judged by my hair. I'm just gonna be myself and either you're gonna like it or you're not, and I'm okay with that."
On pursuing dreams & her future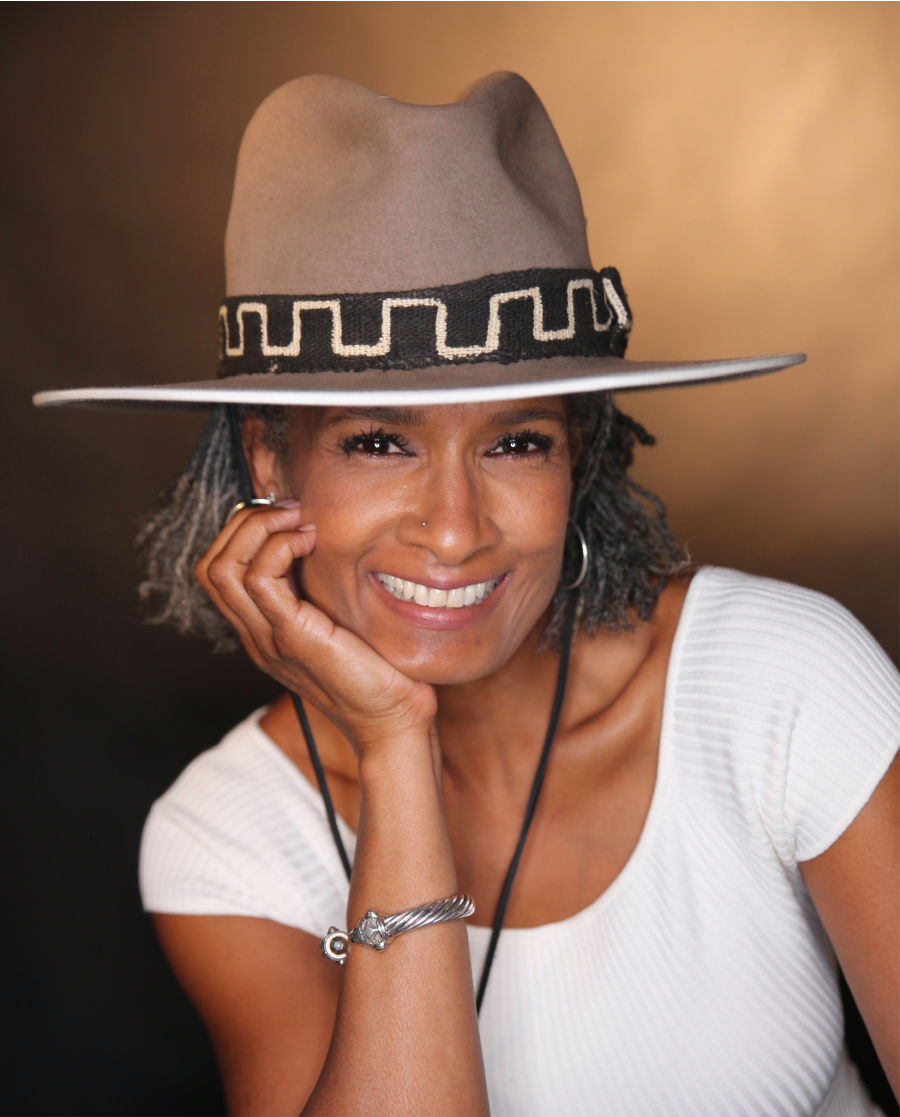 "If there's something you wanna do, no matter if you're later in life or not, I mean, just do it,"
"Why not? What do you have to lose?" "Life is to be enjoyed, to pursue dreams…passions. It's your life and you should enjoy every minute of it doing whatever it is you want to do," espoused Carla.
"If I won the lottery tomorrow, I would just love to travel the world. Really, that's how I would like to spend my next 30 years…just travel the world, sightseeing, exploring. That would be a beautiful thing," she said.
"I'd like to think that maybe I would fall in love again…settle down with a partner. That would be special."