For some people, the community aspect of taking fitness classes at a gym is the only thing that motivates them to get up and moving.
Even if you don't make friends with anyone in your class per se, simply being recognized by others is enough accountability to get many people moving.
Group fitness classes are also an excellent option for people who want to get fit but don't know where or how to start.
Having an in-person guide can be absolutely invaluable, and since group fitness classes are generally a lot more affordable than personal training sessions, they can make fitness accessible for a lot more people.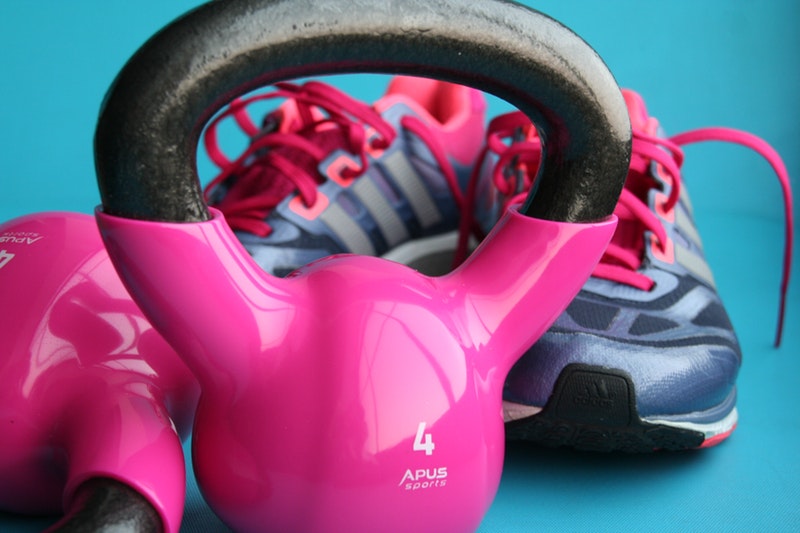 Then there are people like me who love the structure and guidance of fitness classes, but don't necessarily want to leave home to get it — there are classes for us introverted types too.
Fitness classes are no longer limited to jazzercise and aqua aerobics (though those have benefits too).
You can choose from truly hard-hitting, heart thumping workouts to slow, restorative or chair yoga classes and everything in between.
Honestly, these days there's a fitness class to suit just about anyone's needs and preferences, and seemingly more options popping up every day.
Below are a few of our favorite new fitness classes you should definitely look into.
1.- Orangetheory Fitness
Orangetheory is a group fitness class based on HIIT (High Intensity Interval Training) workouts.
The classes are said to boost metabolism and energy in addition to building strength and cardio fitness.
Each sixty-minute class is a combination of strength training and cardio that can be tailored to each participant, including those who may have orthopedic issues or are recovering from an injury.
You won't find Orangetheory classes at your local fitness center though — it's actually a franchise itself, offering various membership packages at locations throughout the United States.
2.- Boxing or MMA
Boxing and mixed martial arts exercises are a total body workout that require you to build up your hand-eye coordination, making it a fitness option that's not just useful for toning your body, but also excellent for sharpening your brain.
And of course, it must be mentioned that these classes can also help you learn some impressive self-defense skills.
Some full-service fitness clubs may offer boxing or MMA classes, but dedicated studios like Title Boxing Club and UFC Gym have locations throughout the U.S. that offer a variety of classes to suit your interests and fitness needs.
3.- POP Pilates
POP Pilates is an amazing option for people looking for low-impact workouts that strengthen and tone the core and improve flexibility.
It combines the principles of pilates and yoga with upbeat, popular music and a quicker tempo to get the blood flowing and heart rate up without feeling strenuous and overwhelming.
The concept was developed by fitness YouTuber Cassey Ho who originally shared her workouts totally free.
She recently began offering instructor certification courses so that fitness centers could offer POP Pilates classes to individuals who prefer to workout in a group setting with the help of an in-person instructor.
POP Pilates classes are available at gyms in select cities worldwide, but Ho still shares full-length classes on the Blogilates YouTube channel for those who prefer at-home workouts, but want the guidance of a professional.
4.- Peloton
If you prefer to skip the gym — whether due to time constraints, the intimidation factor, or fear of getting sick, — Peloton could be your long-term fitness solution.
The Peloton system allows you to purchase a state-of -the-art compact spin bike along with a monthly subscription that allows users to stream live or on-demand classes to either a tablet that comes installed on the bike itself of their own devices, twenty four hours a day.
Live classes are streamed in from the Peloton Studio in New York City, where members can also reserve spots for in-person classes if they live locally or are visiting.
A huge variety of rides are available to choose from including those of various lengths, intensity and experience levels and music styles.
Plus, your bike collects data on all your workouts so you can easily track your progress.
Also read: Best exercise & fitness routines in your fifties