Are you gearing up for some exciting holiday travel? I confess that the hardest part of traveling for me is packing!
I don´t want to take too many things but I also want to avoid finding out at my destination that I forgot something important.
A packing list for every trip
I get around this by keeping a series of master packing lists. Then, depending on what kind of travel I´m prepping for, I pull up the pertaining document in my laptop and adapt it to the trip at hand.
The master lists I keep are divided into: short trips, long trips, conferences, family travel, plane and car trips.
Every list however, has the same essentials that never change: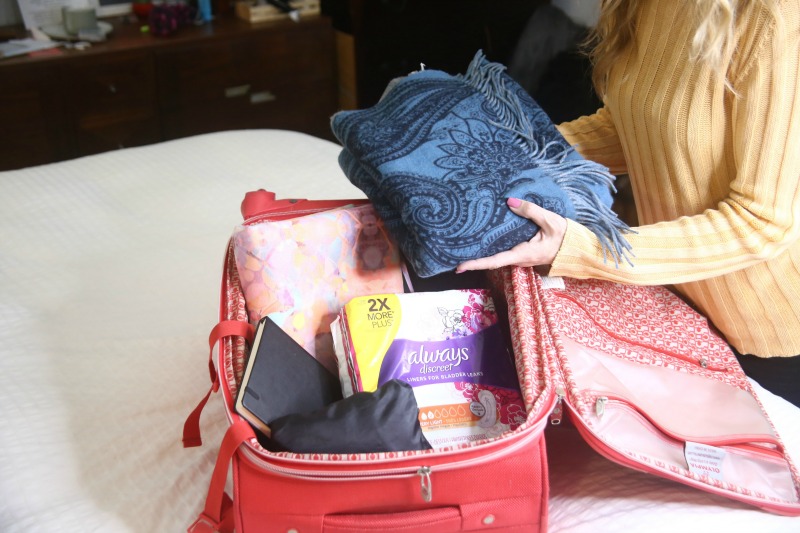 I´ve shared before that I´m one out of three women who experience bladder leaks, which really isn´t a big deal as long as I´m always prepared for them.
So, no matter whether I´m going on a long or short trip, I wear the right protection, like Always Discreet underwear or pantyliners.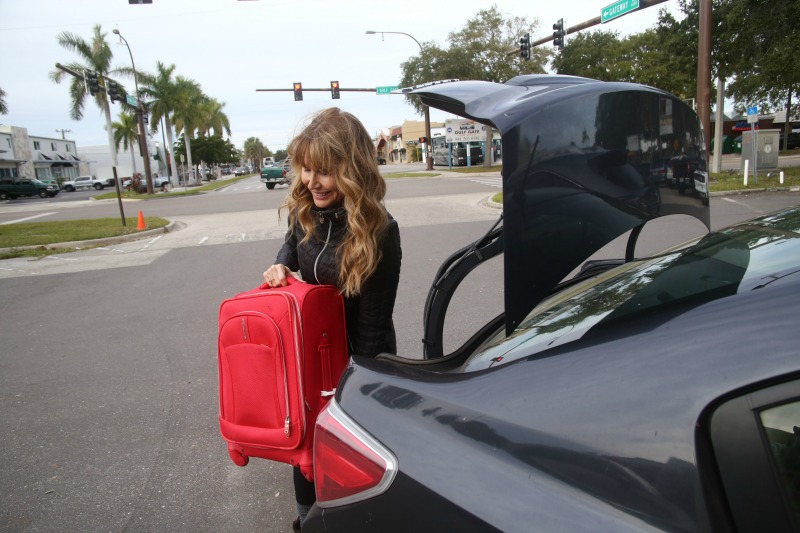 Bladder leaks while traveling
I know that almost half of women with sensitive bladders feel older than they really are, and so by prepping ahead of time, I just don´t let that be me!
I also don´t wonder whether I will be able to stop the car in time for a pee break during a road trip and I don´t mind if I get an aisle seat or not on a plane.
I hope that if your sensitive bladder is affecting your confidence and even your desire to travel, I can inspire you to pack Always Discreet liners or pads and enjoy your holidays without a care.
The great thing about the liners is that you can carry as many or as few as you need, in your luggage or in your purse, and know you´ll be fine all the way. 
Liners are perfect for light leakage.
If you know you will not have access to a bathroom for a long time or have heavier leakage and require super absorbent protection, then Always Discreet Boutique Underwear is the way to go.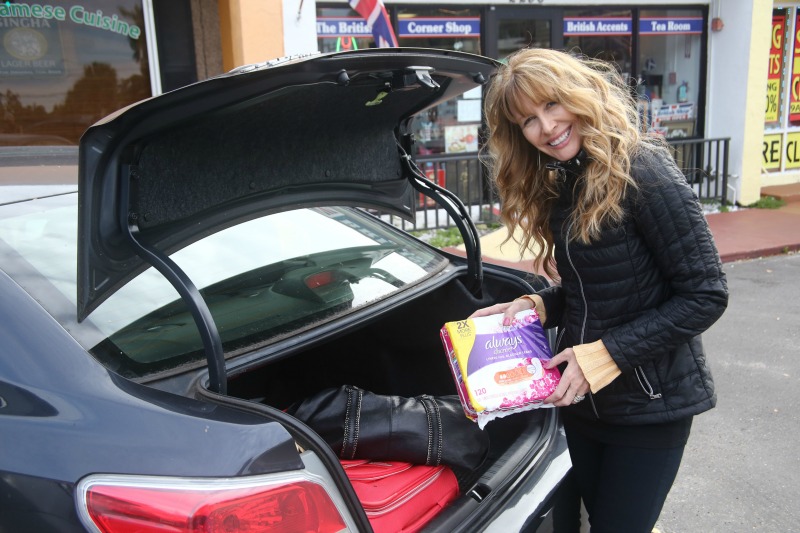 My tips to make list-making and packing easier
Divide items into categories: toiletries, medication, loungewear, daywear, underwear, accessories, shoes and electronics (for example).
List events or activities for each trip and then pick your clothes accordingly: cocktail party, morning run, sight-seeing. See whether some garments can double up.
Always list items down to the smallest detail if you´re afraid of forgetting something. I always make a note of my phone charger, extra phone battery and also adapters if I´m traveling abroad.
Invest in a travel capsule wardrobe of wrinkle-free clothes and use these when you can only take a carry-on.
When traveling to cold climates, layering will help you stay warm without the bulk.
Wear the right protection for bladder leaks, like Always Discreet pantyliners, or pads, which don´t take up much room and provide excellent absorption.
I hope my tips will help and that you thoroughly enjoy your travels! I also encourage you to visit alwaysdiscreet.com to learn more!