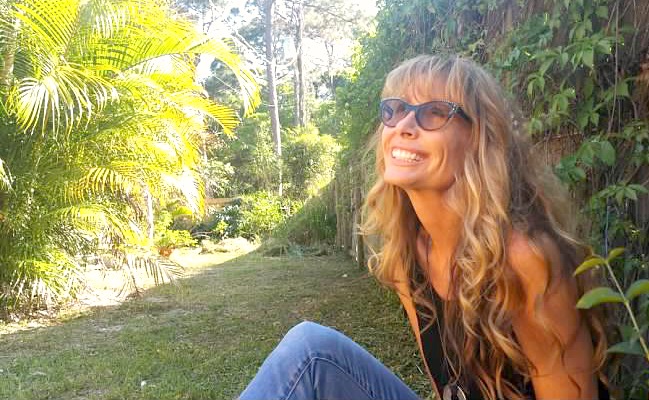 Corrective lenses are a part of my life. At 43 I needed readers and by 47 I required progressive lenses. So wearing glasses quickly became a part of who I am.
At 51, they are a way to express my sense of style. In fact, I own several pairs and switch them up depending on the outfit I'm wearing and where I'm going.
Because I live in Florida, the hardest part of wearing prescription glasses used to be going to the beach or simply exercising or practicing outdoor sports.
I would have to either wear multifocal contacts—which often dry my eyes out—with sunglasses, or wear clear lenses and suffer the consequences, squinting at the blinding sunlight.
Transitions lenses in stylish frames
So I'm very excited to report that I no longer have this issue. I now wear Transitions lenses in stylish frames.
I can now use the same pair of eyeglasses indoors and outdoors, since the lenses filter just the right amount of light, no matter what prescription you have.
There are different types of Transitions everyday lenses (Transitions Signature lenses, Transitions XTRActive lenses & Transitions Vantage lenses) each designed to meet specific lifestyle needs, so there's a product that's right for everyone.
Also read: 5 Lifelong tips to feel happy in midlife
If you need prescription eyewear you may be wondering whether Transitions everyday lenses might be the right choice for you.
Well, I'm happy to say that I'll be sharing my journey wearing Transitions lenses with you during the remainder of 2015.
Viva Fifty! and I have partnered with Transitions to offer you tips, information and opportunities to find the right lenses and frames. You can even test the technology by signing up to receive trial decals.
Every month we will bring you an informative article featuring advice to help you during your own life transitions (pardon the pun) and offer tips to find the right frame or care for your glasses.
Make sure you follow the hashtag #ThroughANewLens in social media to see the latest photos and places where we're taking our Transitions lenses each month.
What is the technology behind Transitions lenses?
What makes Transitions Signature lenses so practical and unique is the new Chromea7™ technology.
This exclusive technology allows the lenses to be more reactive to indirect sunlight, better capture reflected sunlight, and become even darker on hot days.
When Transitions® lenses are exposed to UV light, trillions of photochromic molecules in the lens begin to change structure. This reaction causes the lenses to darken.
There are clear lenses that darken. There are sunglasses that are polarized. But these everyday eyeglass lenses are able to darken and polarize in bright, outdoor light.
Transitions® Vantage™ lenses are everyday adaptive lenses with the added benefits of variable polarization – polarization that increases as the lenses get darker in outdoor light. 
That means that as Transitions Vantage lenses get darker, vision becomes crisper, sharper and more vivid, while glare is reduced in even the brightest sunlight.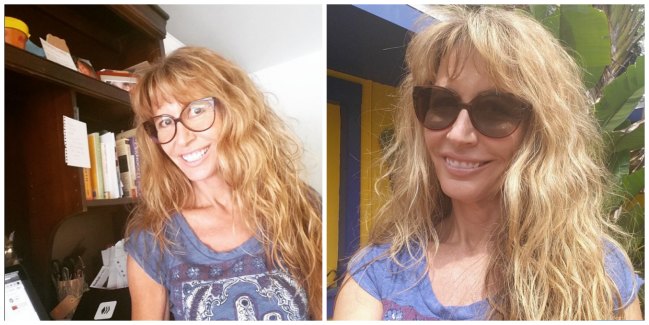 Sign up for your free trial decals
No matter where you are, Transitions lenses help you see life in a better light. I invite you to see for yourself.
Sign up for a free pair of Transitions trial decals to test the technology over your own prescription glasses.
Follow Transitions on social media on Facebook, Twitter, and Instagram.