When you visit Puerto Rico, it's impossible not to be drawn to the colonial city of Old San Juan, and the famous Castillo San Felipe del Morro, a 16th century citadel built by the Spanish to protect the town from attack.
The Morro, as it's sometimes called, is a UNESCO-designated World Heritage Site and Puerto Rico's premier tourist attraction.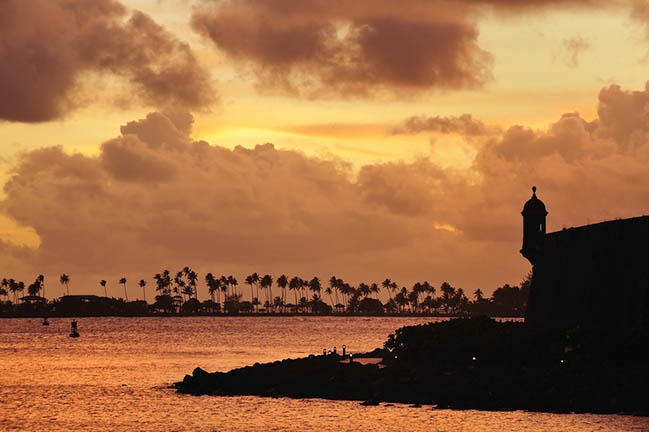 Castillo San Felipe del Morro tour
For a different and detailed tour of the Morro, check in with Karen Gonzalez-Jensen's Arch Tours.
Gonzalez-Jensen holds a master's degree in architecture from the University of Puerto Rico and gives the only available specialized tours of the fort.
A visit with her is like taking a ride in a time machine. She provides in-depth knowledge of the building and its grounds.
She focuses on the planning and building of the fort and how it evolved through the years, and explains its role in protecting Old San Juan.
Also Read: Why you should visit the old city of St. Augustine in Florida
From the 16th century up to the early 20th century, everyone wanted San Juan: the English, the Dutch, the French—and even the U.S. Gonzalez-Jensen gives in-depth details of how this unique defense complex was constructed.
She talks about the daily activities of the soldiers, civilians and workers who lived in the fort.
She will surprise you with unusual trivia, like how when Queen Isabella of Spain wanted to have the fort built, she called upon master builders from Ireland for the job.
Queen Isabella was a smart woman. She knew Ireland had strong castles and forts. The Irish knew how to build them to last.
Today, the Castillo San Felipe del Morro is only an empty shell of its former self, but in its day people lived—and died—within its stone walls.
The fort guards the entry into San Juan harbor. Its general design and layout follows the traditional Spanish fort or citadel design of the time, similar to the Spanish forts in Havana, Santo Domingo and Panama City.
El Morro has six levels and walls that are up to 18ft thick. Its dome sentry posts have become a symbol of Puerto Rico.
Karen Gonzalez-Jensen active in preserving Puerto Rico's historic sites
But Gonzalez-Jensen is not just a tour guide. In 2008 she started a historic preservation consulting firm called ARK.
She has been honored to be the first architect to design and construct rehabilitation projects within the premises of the Castillo San Felipe del Morro and the Castillo San Cristobal, also a UNESCO World Heritage Site.
She has also been called on by the US Army Corps of Engineers and put in charge of the protection and monitoring of the San Geronimo Fort during the construction of its hurricane and storm damage reduction project.
Gonzalez-Jensen started giving these tours because ever since her college years she has been interested in the history of architecture, particularly the history of her country.
"Arch Tours has allowed me to combine and reinvent myself as a professional while providing a service much needed in Puerto Rico," she says.
"I love sharing the history of Puerto Rico. I am a teacher at heart and the people who come on my tours are my students," she says, adding that many people who join her tours are of Puerto Rican descent.
"More and more Nuyoricans are wanting to get back to their roots and come because they need to learn about the history," she says. But visitors come from all over, and from as far away as India.
If you are visiting Puerto Rico, give yourself the gift of knowledge. Don't just walk around the Morro. Visit www.archtourspr.com to plan a unique vacation experience.