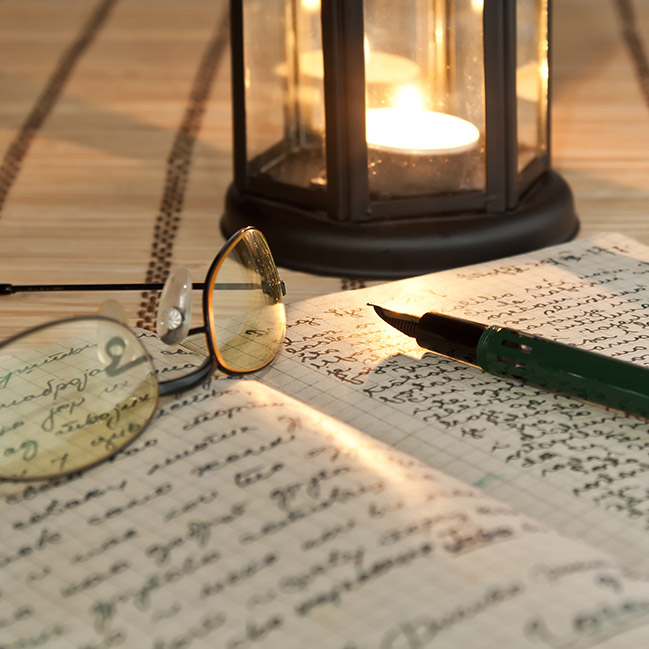 These days the passion for writing seems to be getting a hold of everyone. It captures so many people, so deeply, that we often wonder why. Why do so many people want to write?
The passion for writing starts early in life, when a child begins to compose stories, poems or simple essays.
And once it gets a hold of you, it afflicts you for the rest of your life. It's as if you've bitten by a strange bug —the literary bug. It propels and urges you to chase the writing life.
The pursuit of the writing life is nothing new
We've heard of those who get up at the crack of dawn to write before going to their day job.
Anthony Trollope (1815-1882), the prolific and well-known Victorian novelist, for example, was a post office clerk. So was Charles Bukowski. Franz Kafka worked for an insurance company.
Writing was their passion and they followed it with a stern daily regimen.
This new passion for writing stories or poems has opened the floodgates of opportunity for people and institutions offering a plethora of courses, workshops and seminars on how to write.
Many universities and colleges offer MFA programs in creative writing. It seems more people want to become writers than engineers.
Teaching how to write has become a business, and would-be writers are willing to pay the price to learn the craft.
Also read: An Author´s Writing Process
Is it an addiction? Is it some sort of a hormone imbalance? Is it a sect? All types of weird answers can be found on the Internet.
Some claim the motivation is all about money. Others insist on fame and popularity. Still, others mention egotism. But they all miss the point.
The passion for writing is something you're born with
The other day I chanced upon an old copy of TIME magazine (July 29, 2013) and found out the real answer why so many people have developed a passion for writing: Harry Potter.
I am not a fan of J.K. Rowling, the author of the Harry Potter series. I have not read any of her books, but I remember reading a paragraph, just a paragraph, from one of the Potter novels.
I could clearly see how and why so many people of all ages devour her books. Hanna, my 9-year-old granddaughter, has read all of Rowling´s titles.
Rowling had a tough life before she was finally able to sell her first book Harry Potter and the Sorcerer's Stone, which became a huge success. We cannot get into why it turned into a bestseller.
The important fact is that this young woman launched her career and was able to fulfill her dreams of becoming a famous writer. She is now one of the richest persons in the world. She gives to charity and her characters have their own theme park in Orlando.
It's a writer's dream come true!
Lev Grossman who reviewed one of her books in TIME said: "Harry Potter's creator rocks the book world again."
It turned out Rowling quietly published a book, a mystery titled, The Cuckoo's Calling. She did it under a pseudonym—a man's pseudonym at that—Robert Galbraith. It turns out she did not want anyone to know that Galbraith was herself.
"I had hoped to keep this secret a little longer, because being Robert Galbraith," she said, "has been such a liberating experience."
Rowling did not write this book for fame or money, she has plenty of that. She explained: "It has been wonderful to publish without hype or expectation and pure pleasure to get feedback under a different name."
It is clear that Rowling has the passion for writing, for constructing plots, expressing ideas with words, all in order to be herself—to be the writer she was born to be.
She's 50 years old now. And no matter how much money she makes, I venture to think she will pursue her passion for the craft of writing for as long as she lives. She is a born writer. Indeed, writers are not made, they are born.