Thank you to Eleanor Parker of The Writing Life Blog for tagging me in the #WeNeedDiverseBooks blog relay.
In this project, authors who consider themselves a part of a larger diverse group of writers, explain their writing process, answering just a few questions on their own platform, and then tag other authors to do the same on their blogs.
For those who don't know me, I've authored 17 books so far, some fiction, others non-fiction and although a few have been translated into languages I don't speak, none have seen the light in English yet.
That is my next project, as I will explain: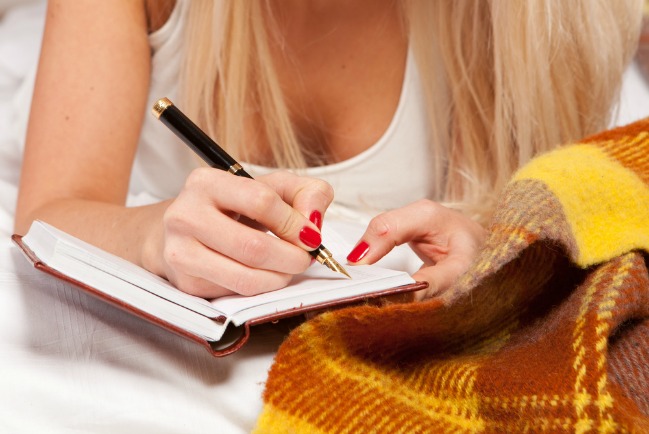 What are you working on?
I'm working on the second draft of a novel called The Party Plan, which was a lot of fun to write and even more fun to rewrite.
I set it aside for four years, because my full-time work as editor-in-chief took up all my time and energy. I'm now glad I was able to take that time away from writing books so now I can rewrite with a fresh perspective.
It's based on my own experience with party plan selling, or direct selling, after the recession. when I was unemployed, divorced and penniless.
My 13-year old daughter is reading the second draft and she tells me it's funny and engaging. I hope she's right!
Also Read: Famous Authors Who First Published After 50
Why do you write what you do?
I write because I can't imagine life without writing!
That said, I believe I'm better at non-fiction (I have another non-fiction book in the works), and it comes more easily to me. But I also enjoy challenging myself as a storyteller.
All my books are meant to empower, inform or entertain readers. I leave the literary writing to those who are good at it. I think it's important for me to learn to admit my strengths and weaknesses as a communicator.
My non-fiction books have covered eating disorders, self-esteem, relationships, parenting and even failure and success, from my the point of view of my own experience.
Being bilingual and multicultural, I started out writing and publishing in Spanish because I lived in Spain when my first book saw the light twenty years ago.
After ten years living in the U.S., it's time for me to write and publish in English.
How does your writing process work?
No two books are the same for me. But if it's non-fiction it's pretty clear-cut. I feel I have a compelling subject, I write the outline while I research, then I flesh it out, let it sit and then write and rewrite until I'm spent.
I'm very lucky that my father is also an author and so is my husband. So, we often read and even edit one another's drafts.
For fiction it's been different for each book. My novel El Buzón de voz, I wrote in pockets of time over a year or two.
Maldito Autor, I finished the night before I gave birth to my eldest, and when she was a year old I rewrote it. I checked into a hotel by myself to finish the final draft.
The Party Plan was laid out NanoWrimo-style, in a month or perhaps a little longer. When writing fiction, I let the story unfold as I go. I have no idea what is going to happen next. That's what I most enjoy about it versus non-fiction.
Authors I´m tagging in the blog relay
Once again, thank you to Eleanor Parker! Stay tuned to read the posts by the two authors I've tagged, and who will post their answers to the same questions on their respective blogs.
The first is Kathy Cano Murillo, aka Craftychica. Aside from being a very talented, crafty and fun person to be around, she is a best-selling author. With titles such as Waking up in the Land of Glitter, who can resist reading her?
The second is Phillippe Diederich, a multi-cultural award-winning author who also happens to be my husband. He has recently published the novel Sofrito, a mystery for foodies.